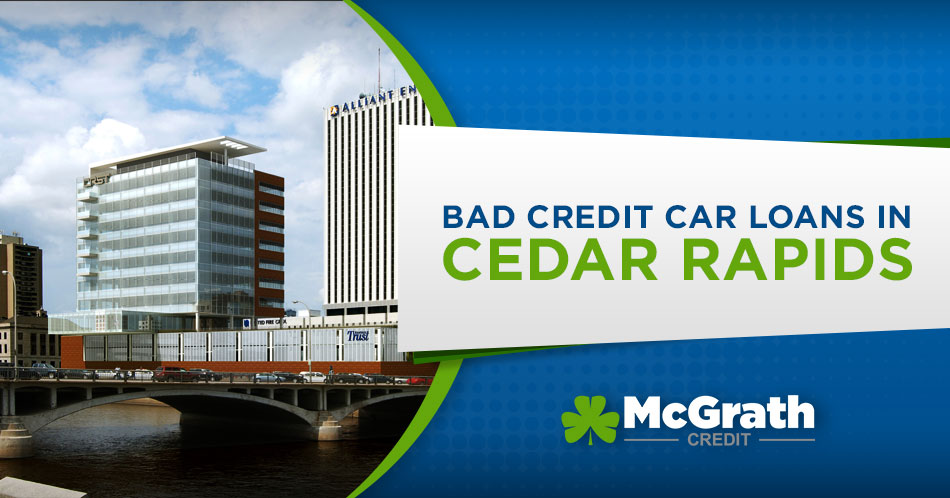 Trying to find a bad credit car loan in the Cedar Rapids area can be tricky thing to find, unless you visit McGrath Credit.
We have been helping people with all types of credit situations find a car loan, truck loan, SUV loan and van loan for decades. Allow us to help you get the vehicle that you deserve. Whether your credit history has made your credit score a 480 or 780, we can find you auto financing.
Get Started Now! It's Easy!
Text Message Us!
To make it even easier, you can get started with just a quick text! Our team will take care of the details of your approval and have them sent directly to you!
(319) 383-7863
Apply Now Online!
In just a few short minutes, you can fill out our secure online pre-approval form! Our finance team will review your situation take care of the rest!
Apply Now!
No One Works Harder to Get You Approved!
No one works harder to get you approved! We say it often and we can back it up. We have a dedicated team that consists of more than 30 individuals that work all day every day securing auto loans for people with bad credit.
That team is led by Tammy Roberts who has been with McGrath Auto for over 20 years and has an incredible relationship with all lenders. That relationship is what allows us to get loans for people that other bad credit car dealerships cannot do. Tammy's team spends all day working with good folks like yourself that have just hit a rough patch and need some help and we do not stop until the vehicle is sold and you are a happy customer driving down the road.
Convenient Locations & Large Inventory Selections

On top of having the hardest working team in the car business, we also have an incredible selection of vehicles, all here in Eastern Iowa. We have dealerships in Cedar Rapids, Iowa City, Davenport and Dubuque and we can bring any used car or used truck to any of our dealerships so you do not have to spend time driving from dealer to dealership.
Choose from the Best Selection
Search through thousands of vehicles, estimate your payments, receive alerts when prices change or new offers become available, all right here on McGrathAuto.com! You can then access your saved cars on any device compare all your cars at once from one place side by side. You will have the best shopping experience you will ever have.
Shop Now
We Work with Local & National Lenders to get you Approved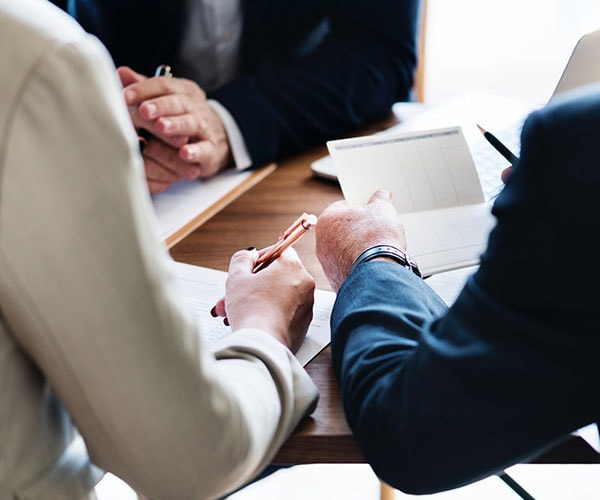 Our team works with national lenders and local credit unions and we will research all of them to see which lender will say yes and have you driving away in a great car, truck or SUV with an affordable car payment.
Common Causes of Bad or Poor Credit:
Divorce
Job Loss
Reduced Income
Student Loan Debt
Automotive Repair Expense
Unexpected Expense that prevents payments on time

Whatever the Reason is, We Can Help!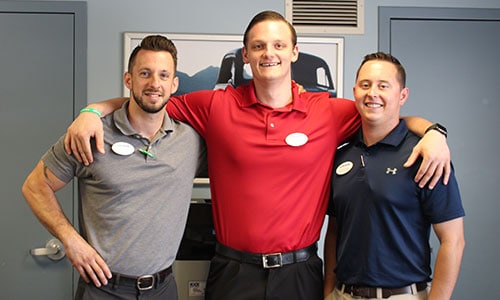 We have worked with customers who all have different reasons for falling on hard times and nothing will stop us from working secure a car note for anyone with bad credit.
Find out why others with negative credit come to McGrath Auto in Cedar Rapids to buy their next vehicle:
Jordan Gaul was an amazing saleman and helped us fast to find a new car. I would recommend this place to anyone who has credit issues like I do. They work with you unlike other places. Went in today just looking and came out with a nice used car!
Morgan Mayfield
Facebook Review
Had an absolutely amazing experience with this dealership! Our sales Person Patrick Davis (not related I swear) started by getting the two cars i wanted to see, and bringing them from Coralville IA to the closer dealership at this dealership! After taking the time to not only go through each car and actively comparing both cars without focusing on price. They worked extremely hard to not only get me approved (I have terrible credit) and worked with us on price and down payment. Would 100% suggest this dealership to anyone looking for a great car and a great buying experience!
Easton Davis
Google Review
McGrath Credit Related Pages