McGrath Credit Financing FAQ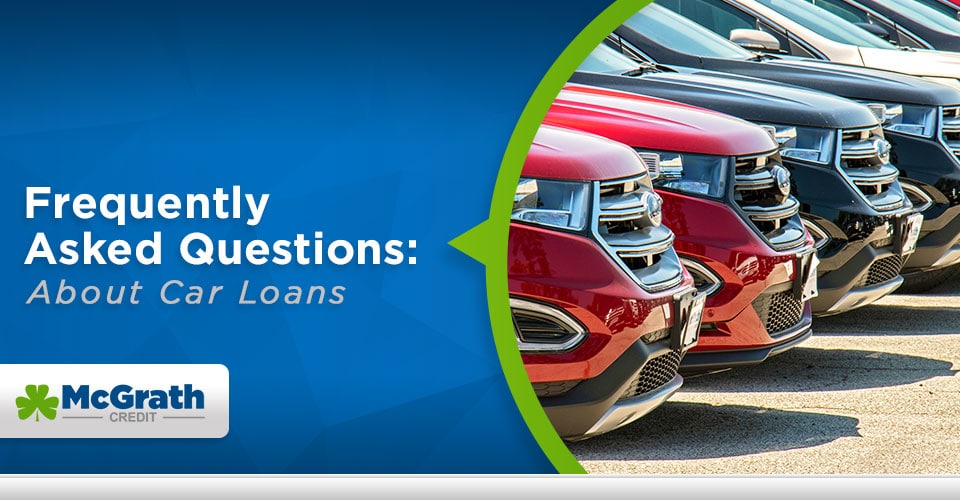 Bad Credit, No Credit, No Problem!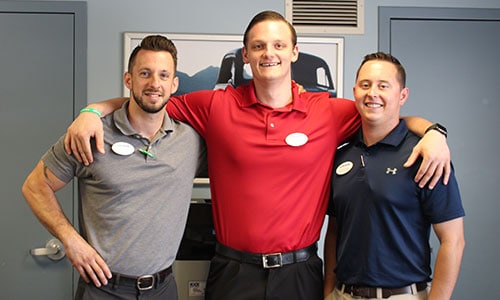 At McGrath Credit, we get a lot of questions about securing car loans with different types of situations, and after seeing a large portion of car shoppers struggle to secure financing after dealing with unfortunate situations, we set off to begin building relationships with vendors.
Today, we have established strong relationships with over 35 vendors to provide car loans for people who have may have bad credit, no credit, bankruptcy or repossessions. We provide quick pre-approval and guaranteed approval and have made it our goal to provide any and all backgrounds with financing.
Get Started Now! It's Easy!
Text Message Us!
To make it even easier, you can get started with just a quick text! Our team will take care of the details of your approval and have them sent directly to you!
(319) 383-7863
Apply Now Online!
In just a few short minutes, you can fill out our secure online pre-approval form! Our finance team will review your situation take care of the rest!
Apply Now!
Frequently Asked Car Loan Questions
Q: I am self-employed. Does that affect my ability to secure a car loan?
A: While a bit more of an in-depth process than regular employment, in most cases, being self-employed is not a problem! There are some tips to keep in mind if you are self-employed and looking to secure a loan. It will make the process go a bit smoother and quicker.
Q: I have a trade in. How does that affect getting a loan?
A: In many cases it will benefit you to have a trade-in. Whether you still owe money on your current vehicle or have clear title, we can absolutely help. If you have a trade that you do not owe money on and have a clear title, your trade in functions as a down payment and lenders love that. If you have a loan and owe money on your vehicle we will take care of all of that for you and make this as simple as possible for you.
Q: I have had repossession in my past. Can I still obtain a car loan?
A: While a repossession may have harmed your FICO score, one of the quickest ways to improve it is through a car loan; that being said, there are a few things you can do to get in a new vehicle, even with repossession on your record.
Q: What if I have a bankruptcy?
A: Good people go through bankruptcy, so whether you have a discharged Chapter 7 or an active Chapter 13 bankruptcy, we are still able to help you secure an auto loan. Our team knows which lenders will work with you in this situation and will work hard to find you a good vehicle.
Q: What if I don't have money to put down?
A: In some cases, no money down is an option. It is generally recommended though to put down as much as you think you can afford; it helps reduce the amount you need to finance and sends a good signal to the bank, possibly lowering your interest rate. In some cases the banks will require it based on credit history and vehicle being purchased.
Q: How much will my monthly payment be?
A: This is determined by many different factors like amount of purchase, interest rate, term and down payment. Every vehicle will have a different payment and we do have some great tools on our websites that will help you to calculate that yourself.
Q: What if I have a new job?
A: It would be an unrealistic for us to only look at length of employment when it comes to a loan. What we are specifically looking for is your ability to repay the loan, which is based on much more than just length of employment. Lenders will require recent paycheck stubs and other documentation in order to approve the auto loan.
Q: What if I'm Disabled or on Social Security?
A: A disability loan is a bit tougher to secure for the fact that if a borrower defaults, they won't be able to garnish wages to recover. That doesn't mean it isn't impossible; there are a few things you should keep in mind if you are trying to secure a Social Security or Disability car loan.
Q: I am a first time buyer. What does this mean for me?
A: How exciting! To make your first experience as hassle-free as possible, it is best to do your research and follow some general tips for first time car buyers. Many banks that we work with have first time buyer programs in place and have base requirements such as a minimum of 90 days employment history and a small amount of cash down required. Each scenario is different though and we will walk you through this step by step.
Q: I am upside down on my loan. How do I move on to a new vehicle?
A: Even if you made your payments on time and stayed on top of all your financing, it is still possible to have negative equity. You are not the first to experience this, so we have developed relationships with over 35 lenders to help you get ahead with a new car loan. It will be important to find a vehicle that allows you to be approved for a loan while having to carry over some of the negative equity, the good news is that we have over 3,000 vehicles in Eastern Iowa and will find one that works.
Have a Question of Your Own?
Make an Inquiry
* Indicates a required field