Ready to Work Outside and Have Some Fun?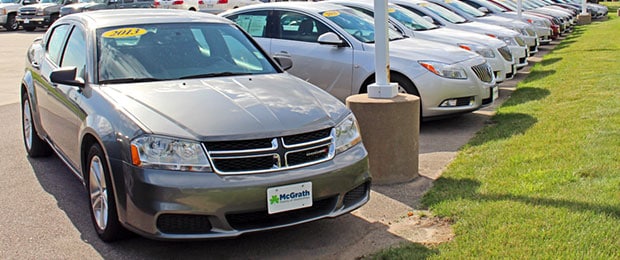 A career with McGrath Automotive is unlike any other. This life changing position will give you the chance to build long term relationships, have a positive effect on others lives, advance your career skills and of course improve your own financial well-being. The key to success at McGrath Automotive... being a GOOD PERSON. With integrity and hard work, the rest will fall in line! The automotive industry is rapidly expanding. Come be a part of this growth and recognize your true potential.
The McGrath Automotive Group is a locally owned company in Cedar Rapids, Iowa with over 50 years experience in the automotive industry.
McGrath Auto in Cedar Rapids, Iowa has immediate Inventory Specialist openings available for full and part time employment.
---
What We Require:
Valid Drivers License
Excellent Driving Record
Must be 18 Years Old
Job Duties:
Miscellaneous Lot Jobs
Wash Vehicles
Stock in Vehicles
What We Offer:
$8.00/hr Starting Wage
Medical Benefits
Paid Vacation
We are looking for a motivated individual with a positive attitude and excellent work habits.
---
Apply Now with the McGrath Family of Dealerships!
To inquire about available positions and additional information, contact Jaymie McGrath by calling (319) 393-6300 or by submitting the application linked below. All correspondence held completely confidential.
Apply Now