Help Our Customers Get Back on the Road!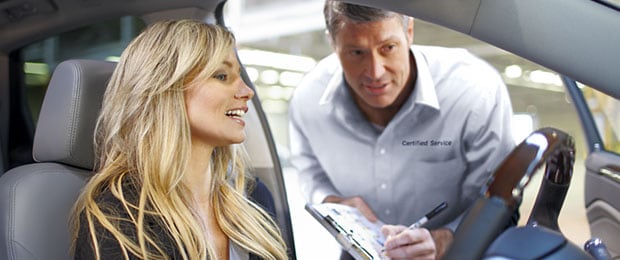 Responsibilities Include:
Determining Service and Maintenance Needs of Customers
Review Customer History and Advise on All Maintenance Deficiencies
Able to Promptly Approach and Greet Customers
Ability to Communicate Technical Information to Customer
Follow Up With Customers
Build Trust and Confidence with Customers
Qualifications that a Candidate MUST Possess in Order to Gain Consideration for this Position:
Some Degree of Product and Technical Knowledge; Ability to Transfer Technical Information/Terminology to the Final Customer Repair Order
Must be Sensitive to Customer Needs and a Good Listener
Must be a Team Player with a Strong Sense of Commitment to the Customer and Service Team
Must be Self-Motivated with Good Written and Verbal Communication Skills
Must Conduct Oneself in a Professional Manner
Qualifications that are WANTED in a candidate:
The Understanding and Use of Microsoft Programs and Applications.
Good Organizational Skills.
Good Working Knowledge of Internal and External Service, Sales and Parts Policies and Procedures.
Strive for Respect and Facilitate Teamwork Within All Departments.
With McGrath Auto You Get All This:
Positive, Encouraging, Team-Focused Work Environment
Benefits including Medical, Dental, Paid Vacation, & 401K
Performance Based Pay Plan, with Unlimited Potential
Career Opportunities at 7 McGrath Locations
Ongoing Training and Development Provided by the Dealership
Apply Now with the McGrath Family of Dealerships!
To inquire about available positions and additional information, contact Jaymie McGrath by calling (319) 393-6300 or by submitting the application linked below. All correspondence held completely confidential.
Apply Now