Do You Love Working with People?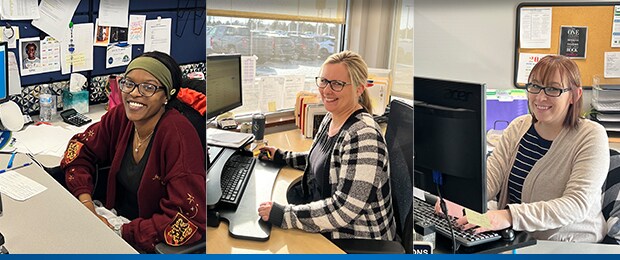 Are you someone with a great attitude, great communication & phone skills with an out-going, team-oriented spirit as well as self motivated with an ability to listen? Well we have the perfect opportunity for you!
Our organization is seeking talented, professional and determined candidates to work in our Business Development Center (BDC). Employees in our BDC will help us to discover new customers and generate methods to attract in market buyers into our dealerships utilizing both phone and internet strategies. The primary responsibility is contacting all leads from multiple sources and setting appointments with our clients. It is an integral part of our outstanding sales environment and automotive purchase process which has lead us to become the largest dealer group in Iowa. You will be actively involved in assisting thousands of customers with their vehicle purchase and making sure they have the most enjoyable car buying experience they will ever have.
A strong background in both customer service and sales is desired, however, you will not be required to assist or meet customer upon arrival to the dealership. This is not a car sales position and you will communicate with customers through email, phone and instant message contact methods.
Candidates must be energetic, eager, motivated, with an out-going, team-oriented spirit. This is a vital position within our organization that will focus on customer service and lead generation. Our current BDC (Business Development Center) employees come from a variety of backgrounds ranging from entry level to experienced sales. Success does not hinge on precise work experience although experience in sales is a huge plus. Whether you are an entry level or seasoned sales representative, this is an outstanding opportunity to start a rewarding career.
What We Are Looking For:
Results Driven, Persistent, and Persuasive
Excellent Organizational and Self-Motivating Skills
Excel in Appointment Setting
Excellent Decision Making and Problem Solving Skills
Exhibits Excellent Oral and Written Communication Abilities
Field Inbound Sales Calls
Handle Incoming Internet Leads, Live Chats, and Emails
Learn and Maintain All Company Call Guides Regarding Inbound/Outbound Calls
Be Aware and Familiar with All Company Advertising Campaigns
Is Willing to Work with a Team Towards a Common Goal
Professional Appearance
Have fun!
What We Offer:
Hourly Wage Plus Bonus
401k
Health/Dental Insurance
Flexible Schedule
Paid Training
Career Advancement Opportunities
Great Work Environment
We are looking to fill multiple positions! Applicants from retail, sales, customer service, real estate, hospitality, restaurant, and banking industries are strongly encouraged to apply! No previous auto sales experience is needed. Apply now to schedule your interview. Equal Opportunity Employer. Applicants must be 18 years or older and be authorized to work in the US. Applicants must have a valid driver's license.
---
Apply Now with the McGrath Family of Dealerships!
To inquire about available positions and additional information, contact Jaymie McGrath by calling (319) 393-6300 or by submitting the application linked below. All correspondence held completely confidential.
Apply Now