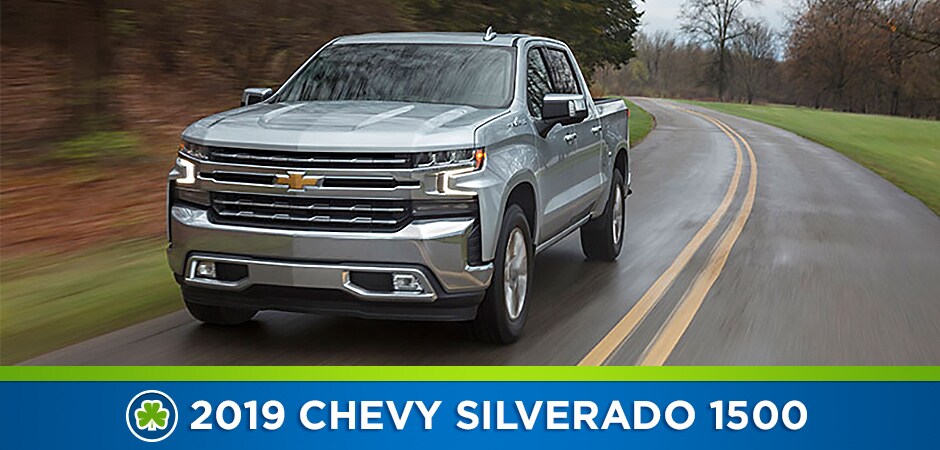 Marking the centennial of the first Chevy Truck, the Four-Ninety, made available to buyers in 1918, the latest of Silverado truck was just introduced this January - the all-new 2019 Chevy Silverado 1500. This new Silverado marks the beginning of a new-generation of Chevy Trucks for a course throughout the next century. The 2019 Silverado brags a redesigned bed, decreased weight and an extended variety of designs and powertrains to allow for more fine-tuned personalization.
The Most Popular Truck in Town
The Silverado has been one of the most popular trucks in Cedar Rapids, Iowa City and Eastern Iowa for years. It has always had aggressive styling, powerful engine options, the latest technology and comfort for all passengers. The 2019 version is no exception.
Shop Inventory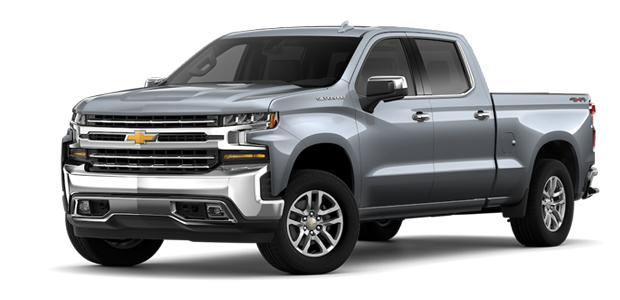 Weight Efficiency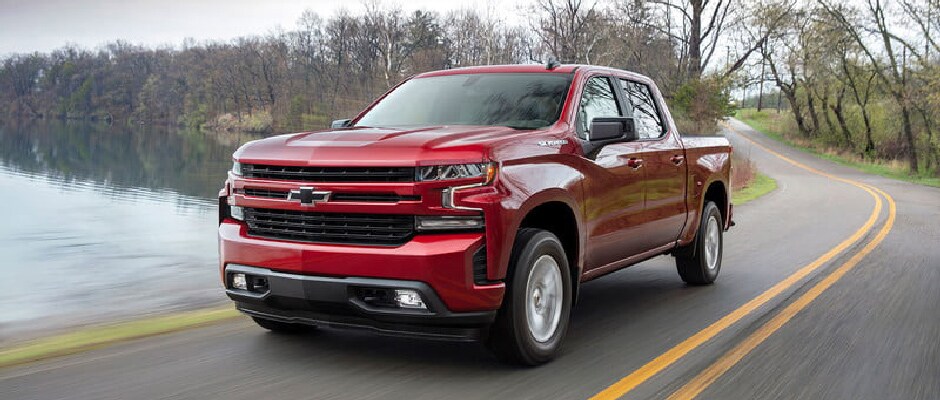 Despite its more substantial aesthetics from all the new features, this 2019 Silverado 4x4 is up to 450 pounds lighter (varies with trim level and equipment) than the 2018 model. Unlike the full-on aluminum body of the Ford F-150, this weight reduction was achieved by the use of mixed materials in its new body style.

Another contribution to its ironic substance-weight paradox is the wider (3.9 inches) wheelbase which frame provides 10 percent more torsional rigidity yet weighs 88 pounds lighter due to its all-aluminum swing panels. The massive weight-shed definitely factors into enhanced handling and accelerating performances, minimized wear and tear, and reduced fuel consumption.
Cabin Comfort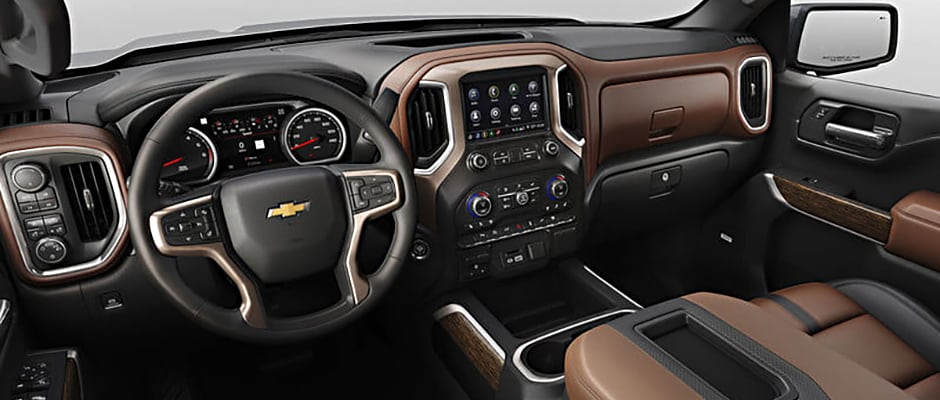 As a devoted response to one of the most frequent customer feedback topic, the cab width for the 2019 Silverado has been stretched, with crew cab models redesigned to have an additional 3 inches of rear seat legroom. All-in-all, there would be 44.5 and 43.8 inches of front and rear legroom respectively. The rest of the interior textures and features of the new line-up have been meticulously revamped to improve both functionality and ergonomics, from the infotainment screen to the rotary knobs.
Bed Functionality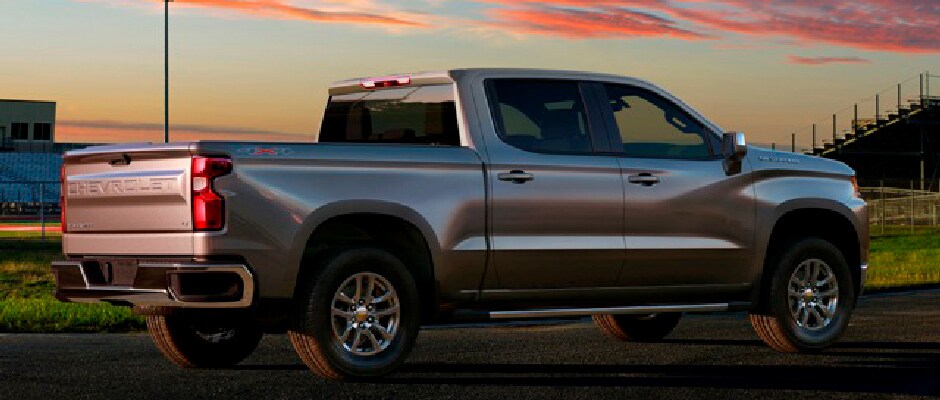 Mark Reuss, General Motors' executive vice president analogized the bed to "the head of a hammer" for its roll-formed, high-strength steel bed floor redesigned to sustain heavier loads while remaining sturdy. The new bed width spans seven inches more and features new lockable storage compartment mounted over the wheel wells and some optional LED lighting.
Powertrain Personalization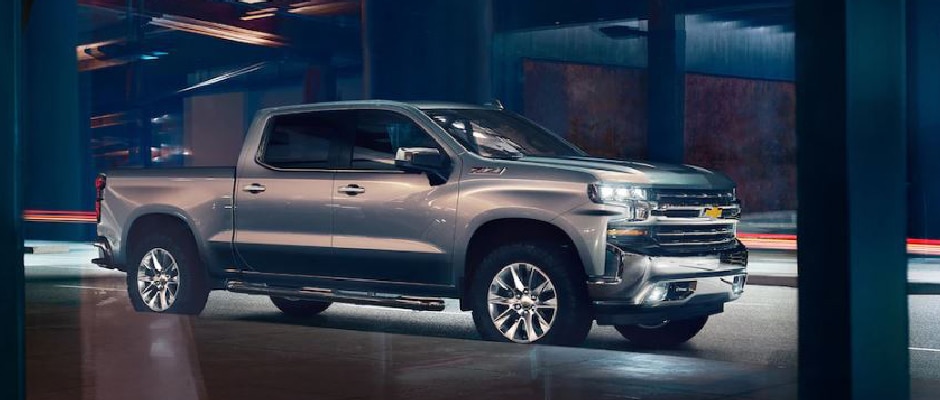 The 2019 Chevy Silverado will be available with no fewer than six different engine/transmission combinations, each fine-tuned to suit different priority genres regarding value, performance, and efficiency. Among these are new 5.3L and 6.2L V8 engines equipped with Dynamic Fuel Management, a first-industry technology which actively shuts off the individual cylinders in an assortment of combinations to suit personal and situational demands for optimal fuel economy. The 2019 model will also be available with a new 3.0L inline six-cylinder Duramax turbo-diesel, an addition to the diesel engines available in several of the other Chevrolet segments and models including the upcoming Silverado medium-duty vehicle. Both the 3.0L diesel and the 6.2L engines are complemented with a 10-speed Hydra-Matic automatic gearbox along with start/stop technology to maximize efficiency and performance while optimizing fuel economy.
5.3LEngine
6.2LV8 Engine
3.0LEngine
3.0LDiesel Engine
Aesthetic Assortment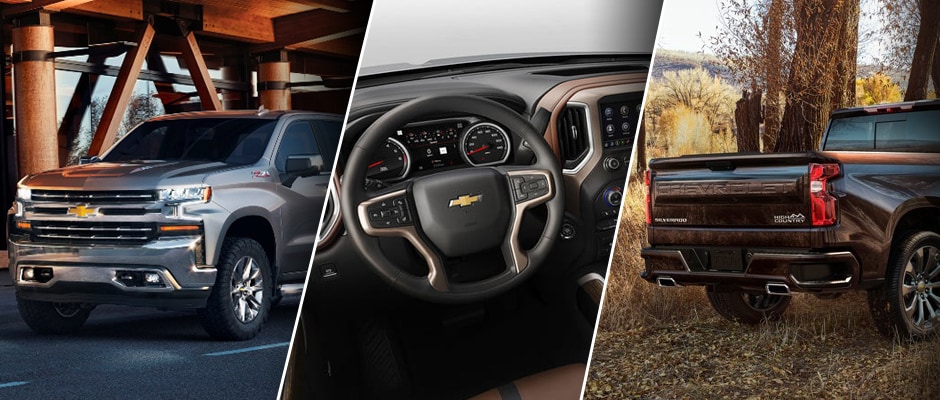 While the line-up features different trims, they do however share a common bold aerodynamic shape to highlight its modern catch amidst some traditional hints. Some notable features on the front grille are some air curtains, resembling the ones on the sixth-generation Camaro, functioning to reduce aerodynamic features are also present on the sides and rear, the latter including an integrated spoiler behind the crew cab which directs air towards the tailgate lip, minimizing drag from the bed. The rather stylish theme brought about by these features exclusively for the 2019 Silverado line-up is rivaled only by their functionality, rocking an increase in aerodynamic efficiency by a remarkable 7 percent.
Available Trims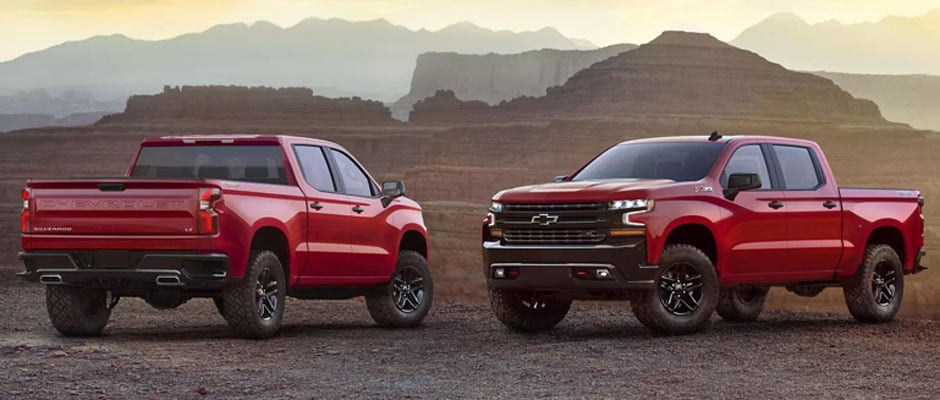 The number of distinctly designed models available for the 2019 Silverado has been expanded to eight, each categorized into one of three classes - "high value," "high volume" and "high feature."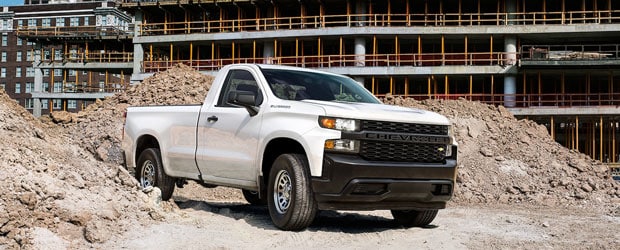 Silverado Work Truck
One of the distinct models is the return of the Silverado Work Truck, complete with its trim in slick black, cloth or vinyl seats, 17-inch steel wheels, and a touchscreen infotainment system.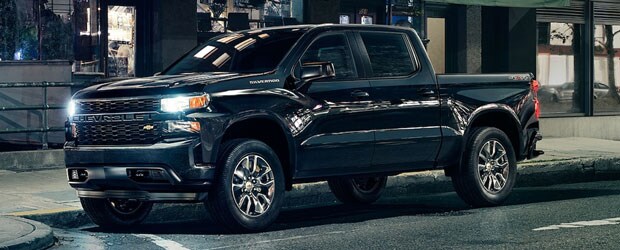 Silverado Custom
The Silverado Custom, on the other hand, features body-color styling, LED tail lamps, 20-inch alloy furnishes, and dual exhaust (optional).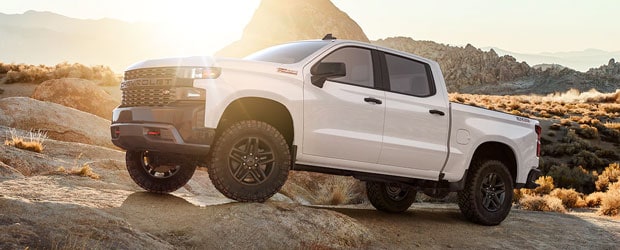 Silverado Trailboss
The Custom Trailboss variant carries a 2-inch suspension lift, skid plates, Rancho dampers, Z71 Off-Road Package, a locking rear differential, and unique 18-inch wheels holding all-terrain tires.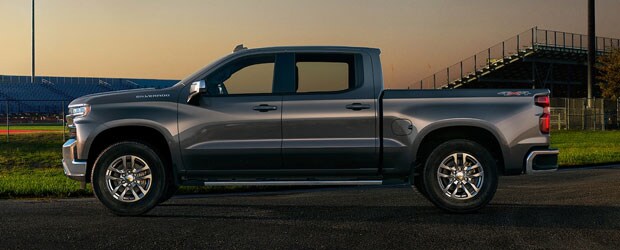 Silverado LT
Another returning model is the Silverado LT, furnished with chrome accents and LED running and headlamps. A broad range of options such as leather seats is available to individual buyers.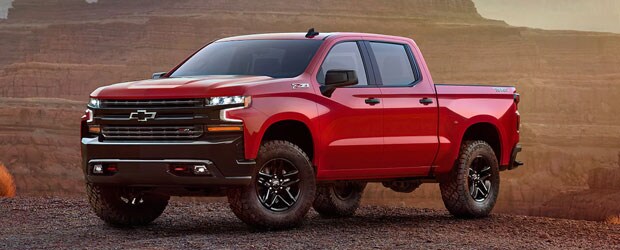 Silverado LT Trailboss
A revamp in the 2019 Silverado LT is the new LT Trailboss, a higher spec trim variant of the former Custom Trailboss.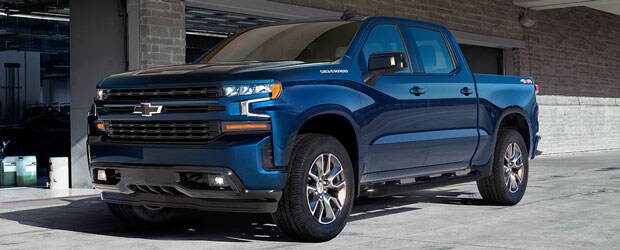 Silverado RST
Boasting an aesthetic for street performance is the Silverado RST, a particularly sporting 4WD design complete with a stylish monochromatic exterior trim running on 22-inch wheels.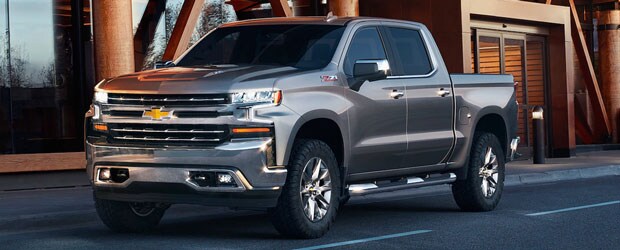 Silverado LTZ
Among some of the high-end models is the Silverado LTZ, with additional chrome trim on top of the standard offering, furnished with standard leather upholstery for maximum comfort in its classy shiny trim.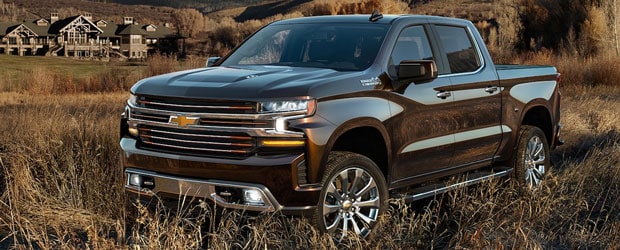 Silverado High Country
The Silverado High Country range-topper is another luxurious model, brandishing a power tailgate alongside a ravishing two-tone grille and, yet again, elegant chrome assist steps among several other flair.
What Our Customers Have to Say:
I can't say enough about how well McGrath has been about being there when I was having problems with my 2017 Silverado and how they handled everything with my best interests in mind! THANKS Gavin and Wyatt you guys are the best!
Mike Hohenshell
North English, IA
Had a great experience buying my 2017 Silverado from JD Foss at Pat McGrath Chevyland! JD was great to work with and is an overall great guy. Trenda Myers was great also in organizing my accessory installs. This is truly a great dealership, I will be back!