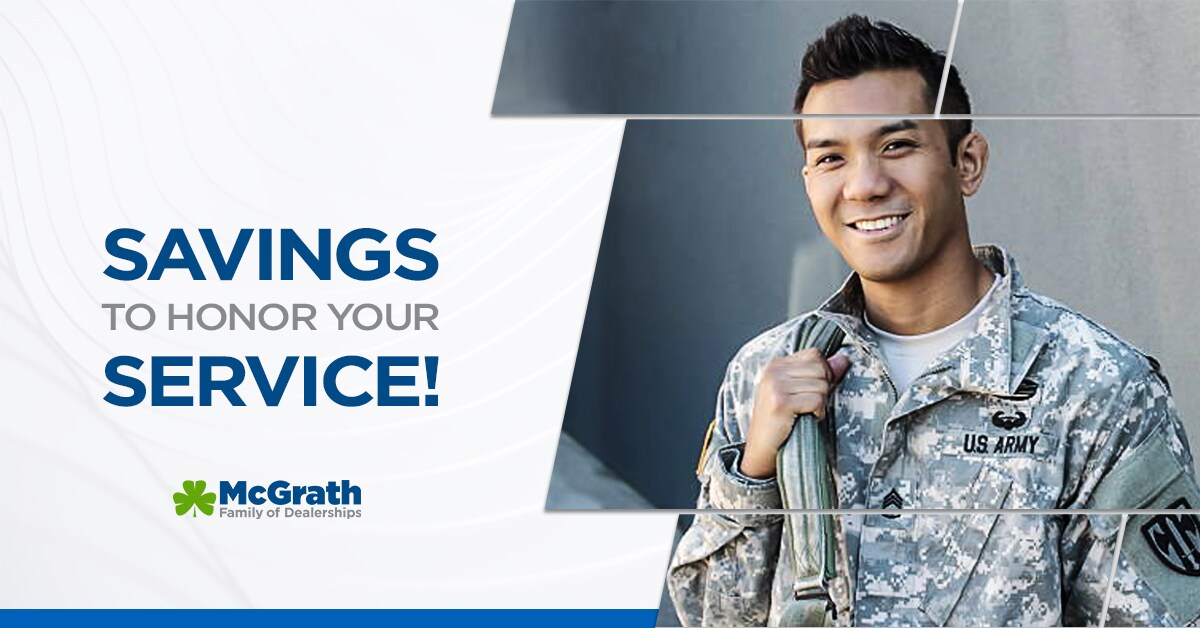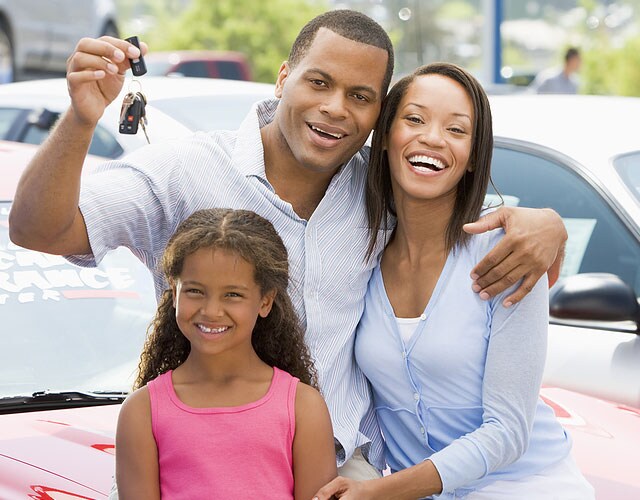 This special offer is for those who've committed their lives to keep America great. The bravery and sacrifice our military members commit to is something we cannot thank them enough for. In order to say Thank You and to recognize their commitment we want to go above and beyond in order to make sure you save your money on your next vehicle purchase. The requirements vary between each of the brands that we sell at McGrath Auto, but these are the most common eligibility statuses: active duty, 100% disabled discharged, retired military, active reserve or have been honorably discharged in recent months.
Read on to start saving hundreds, even thousands, on a new car, truck van or SUV. Our military program provides you the best price and can be combined with other factory programs. Here at McGrath Auto, helping you receive the best deal on your vehicle purchase is the least we can do.
What to Bring to the Dealership Based on your Military Status:
Current earnings report
Honorable discharge papers, copy is acceptable
Bank statement verifying pension or disability earnings

The exact discount will vary depending on the brand of the vehicle purchased but the best part is that the military program can be combined with most other factory incentives. Many brands offer savings of $500 or $400, while other brands allow qualifying individuals to pay the GM Supplier Discount price for the vehicle. This is available towards the purchase or lease of a new vehicle sold at McGrath Automotive Group in Cedar Rapids, Iowa City, Dubuque, Davenport and Marion.
At McGrath Auto we offer the factory military incentive on the purchase of a new vehicle on these brands:
Select Your Brand to Start Shopping!
About McGrath
Why Buy With Us?
Do the Right Thing. Exceed Expectations. Make a Difference. These words represent what we stand for and they reflect what we consider to be important to our business, our employees, and our customers. For over 60 years now, the McGrath Family of Dealerships has been proudly providing the Cedar Rapids Corridor region a friendly place to buy a new or used vehicle from people who care. If we aren't making our customers happy, we aren't in business. It's as simple as that, and we intend to deliver on the promise: Get More with McGrath!
Get Approved
Good Credit? Bad Credit?
Want to get approved? With McGrath Credit you are just seconds away from an auto loan! McGrath offers the widest selection of new and used cars in the Midwest! Our financing team is dedicated to saving you time, money and getting you approved on the car you've been dreaming of! No one works harder to get you approved!
Apply Now!