McGrath Auto has the largest automotive website in the state of Iowa!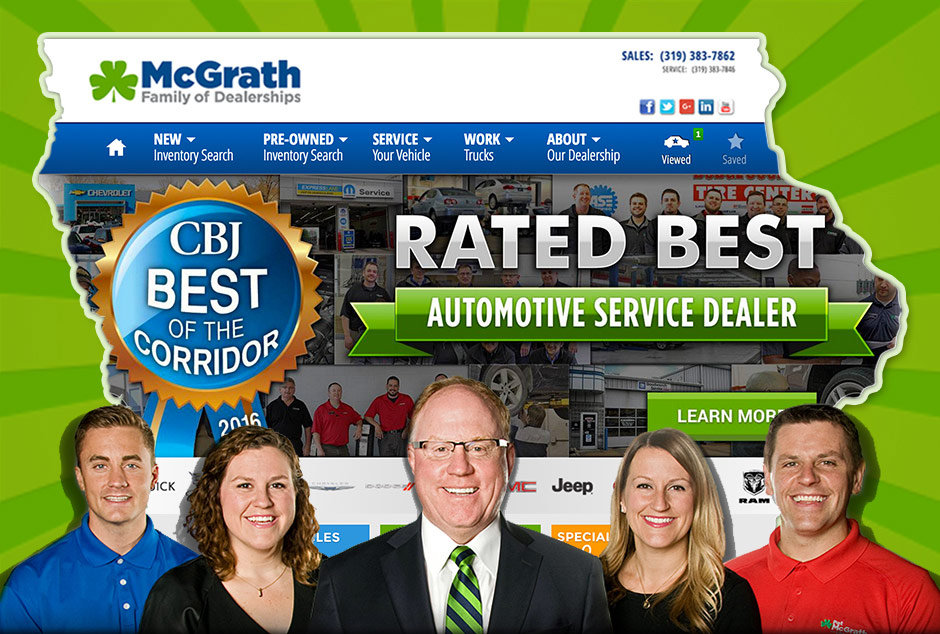 We accept over 45 new and used vehicles per day and instantly update our website with new inventory. No one has a better new & used car selection online than McGrath Auto! Check back every hour for updates!
McGrath has simply the best new and used car selection in Iowa!
Check Out Our Online Inventory

The McGrath family has done business for over
60 years right here in Cedar Rapids and Iowa City!
McGrath works with customers from across the Midwest. We've had people drive in from Sioux Falls, Chicago, Des Moines, Minneapolis and Omaha to find the exact vehicle to fit their needs.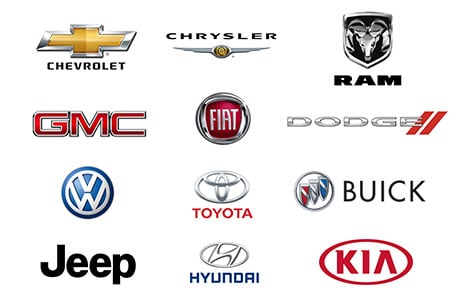 McGrath is a proud Chevy, Dodge, Chrysler, Ram, Toyota, Buick, GMC, Kia, Jeep, Fiat, Volkswagen and Hyundai dealership! We carry only the best brands?.because that's what we are?.THE BEST!
The McGrath family personally invites you to visit one of our many locations in Cedar Rapids, Iowa City, Davenport and Dubuque. Come on down to see an inventory that makes Billion Auto Iowa City blush.
McGrath isn't like these other used car lots. We don't just claim to be the best car dealership in Iowa, we let the Corridor Business Journal do the bragging for us. Three years in a row now, McGrath's Service Department and Fleet Sales team have been named "Best of?" by the respected business publication.
We have the most fun sales staff on the planet!

They're committed to both selling cars AND building a lifelong relationship with our customers. No gimmicks, no tricks, just a light atmosphere where you can get your questions answered and drive away in an award winning vehicle.
None of the competition has been named
Best Chevy Dealer in Iowa….McGrath has….4 YEARS IN A ROW!
Check out what our loyal customers say about us on Facebook!
No one puts you in the car you want faster than McGrath Auto
When doing business with auto dealers, we're the cream of the crop.
You can get up to $10K OFF msrp on select new vehicles, only at McGrath! New vehicles start at $99/month! Our used vehicles start at low as $4,900! We shop the competition to make sure we can offer you the best possible price!
Shop Our Inventory
Buying a vehicle doesn't have to be hard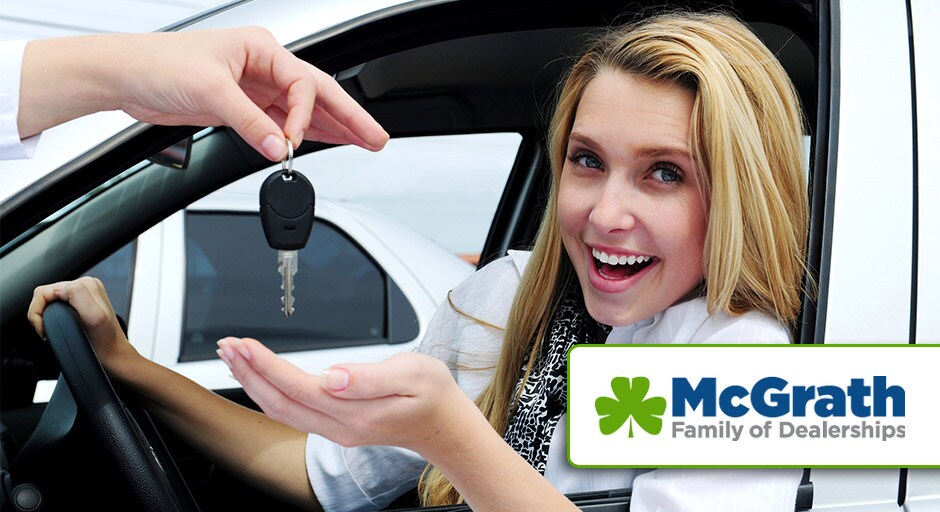 Don't let bad credit stop you from owning a reliable car! McGrath Auto accepts all applicants and will scorch the earth to find a lender that works within your budget. Bad credit is no longer a death sentence! We will work out a fair deal to get you on the road!
McGrath makes it easy! We sell vehicles via text and Facebook every day!
Send Us a Message