Hyundai Dealer near Waterloo
At McGrath you get to choose! Here you have more options and a better chance of finding exactly what you're looking for. In Waterloo you also get two locations to pick from. It's a similar drive to either our Cedar Rapids location or our Dubuque location. And don't make the drive if you don't want to. You can browse our inventory online and we will deliver your vehicle to your driveway. We also have sleek tools like the trade value calculator to save you time at the dealership. We've worked hard to make car buying fun again.

We see plenty of customers from Waterloo and Cedar Falls, partially for our great selection, partially for our huge savings. And you can't forget our helpful staff that is always willing to go the extra step. With McGrath you get more! Stop into either of our Hyundai locations!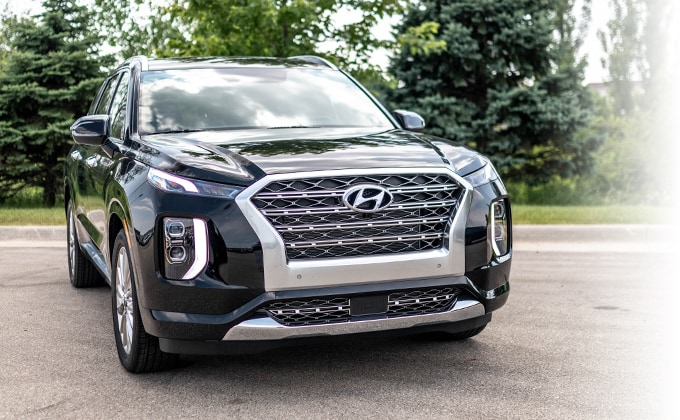 Excellent Selection to Choose From
Check out our inventory of New, Used, and Certified vehicles that give you more features and styles to choose from. Also, our McGrath Certified vehicles have a unique warranty for a bit more peace of mind on the road. If you can't find what you are looking for, give our staff a chance to track it down for you.
Check Out the Most Popular Hyundai Models
In recent years Hyundai has made some big time moves. They have completely transformed the style of their entire lineup to be way more modern and sporty. It really is crazy to look at Hyundai models from 10 years ago compared to today. The design has come a long way. They recently added a three row SUV, the Palisade, that has a serious luxury feel. Overall the style and functionality of Hyundai models these days really stands out. Recently the Palisade, Santa Fe, and Sonata have been the most popular Hyundai models in Waterloo. Here at McGrath we have a great inventory at both of our Hyundai locations, Cedar Rapids and Dubuque.
Popular Hyundai Models
Get More with McGrath
Browse our full inventory of new and used cars, trucks and SUVs online with helpful online shopping tools like the trade value calculator. If you are trying to avoid coming to the dealership McGrath Click2Curb allows you to shop our full inventory online and we will deliver the vehicle to your front door. View our inventory today or contact our helpful team who is standing buy, ready to answer your questions.

We have great used car options to suit your budget here at McGrath. We have a large selection to choose from and knowledgeable staff that will help you find the ideal car. Do you currently have a car that you might trade in? The McGrath Trade or Get Paid program gets you better than Kelley Blue Book value for your car, truck, or SUV. Even if you don't buy ours we'll buy yours and get you the best value.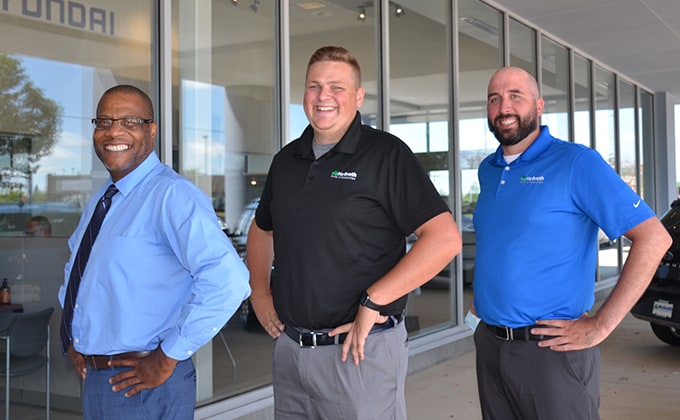 Here to Help
McGrath has been helping Iowa customers since 1952, and we appreciate you for the support over the years. Car shoppers from the Cedar Valley have come to us for years for great prices and a smoother process. We are happy to have expanded to Dubuque as well to reach more customers and improve our selection. Buying a car has never been easier! Check out our inventory online and contact our team to get started today!