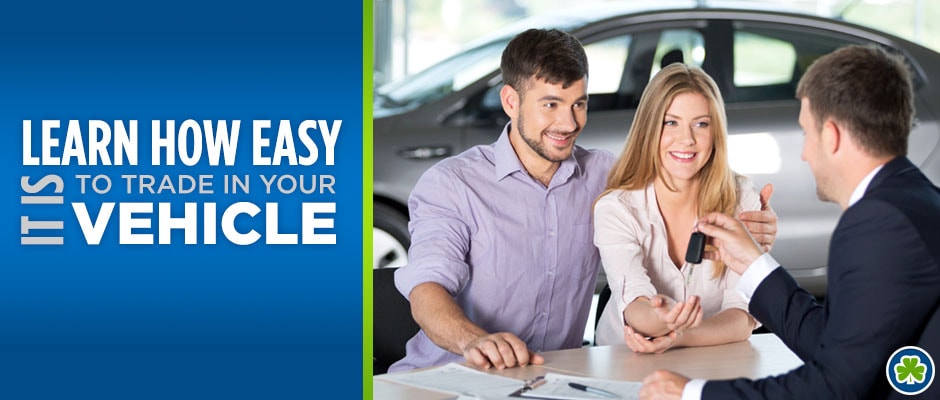 Trading in your Vehicle
Shoppers from all over eastern Iowa -- like Waterloo, Cedar Falls, Center Point and North Liberty -- buy from McGrath Auto's ten locations because we have such a large and well-priced inventory of new and used vehicles. Plus, our friendly and knowledgeable staff do everything possible to help you find your dream car!
Question One: Do We Accept Trade Ins?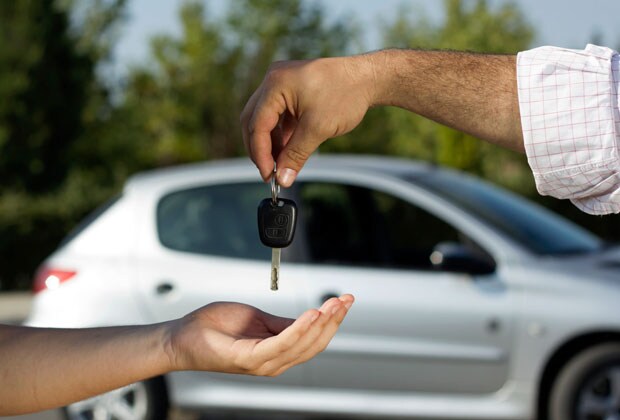 Of course we accept trade ins at McGrath Auto! We take in the basics like cars, trucks, vans and SUVs, as well as RVs, Boats and Four Wheelers. We accept vehicles of every price range and make & model, even if you don't buy from us!

We want your trade in here at McGrath Auto, and we always want to give you the most money for it. That way, we can put you into your next vehicle with a high equity situation. Plus, your vehicle helps us fill our ten locations that are scattered throughout the eastern Iowa cities of Cedar Rapids, Hiawatha, Dubuque, Coralville / Iowa City and Davenport.
Question Two: What Book Do We Use to Determine Your Trade in Value?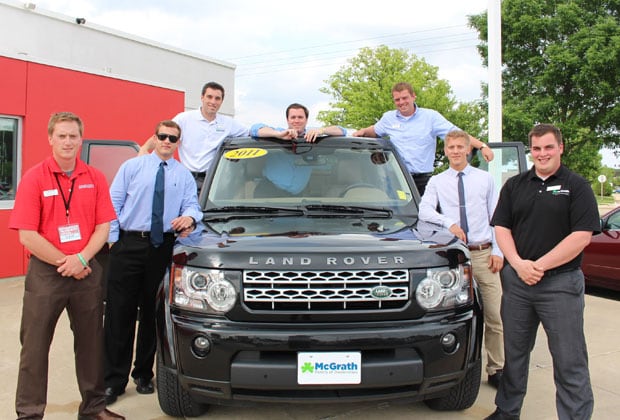 We use the best book to that will give you the most money! We use NADA, Kelly Blue Book, Black Book and other sources so we can maximize the value of your vehicle. Check out our Trade Assessment Tool to quickly help determine the value of your car. However, to make sure that you get the most amount of money, call us today to make an appointment to bring your car in. We will make sure that we have third party professionals come in to inspect every inch of your vehicle to make sure that you get the highest price for your vehicle.

Another resource that we like to use are auctions. We check to see how much your vehicle is going for in the last 60 to 90 days in this region so we can give you the most value for your trade.
Question Three: If We Trade a Vehicle in, Can We Go into a New Lease?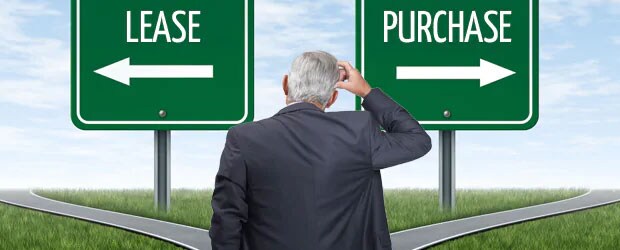 Leasing is a great option for qualified candidates. It is a great way to bring the equity from your trade in to keep your payments nice and low, to keep you at a short term and to keep that rate low. Speaking of leasing…
Question Four: Should I Buy or Should I Lease?
Why Buy?
Good option for those that put a lot of miles on your car.
You own the vehicle.
When you pay off the car, you won't have any more monthly car payments.
You can add custom features to your car.
Why Lease?
Great is you want low payments.
Great for those who keep their miles low.
Good option for those that find it financially difficult to put down a large down payment.
Good option for those that plan to upgrade in three years.
Lease vehicles are covered under factory warranty.
McGrath Auto Customer Reviews
Awesome! Very awesome! I bought a new 2016 AWD Sportage Monday. Sales Consultant Randall Bockoven, Business Manager Dave Koch and Sales Consultant Jill Chromy were terrific! Not only did I get a killer ride, but I had a lot of fun doing it believe it or not lol. Those folks made me feel real welcome and comfortable with my decision. It was an all around good experience. I wish I could buy a car there every week it was such a good experience lol. The facility is first class and the atmosphere is very friendly. If you decide to go to McGrath Kia, I would strongly recommend you talk to Randall, Dave and Jill. They wont steer you wrong and will try to get the best deal they can for you.
I purchased an SUV on March 21st. Mike Winders made sure I got every option I wanted and, more importantly, the exact vehicle I wanted. The price range was where I wanted it at and the trade in value for my car was pretty close to what I wanted. My car had a recall on it so they had to work around that. He made the process go by fast and I was out the door and on my way. It was the fastest purchase I have ever made at a dealership and I will return again in the future. Thanks again for the great experience!
Get More With McGrath!

Proudly Serving the Midwest for Over 60 Years
McGrath Auto employees work hard to get you what you want. All of our new and used cars are certified by our team to make sure that you are getting the best. We make sure to get you an affordable deal with our low prices and great financing options. Have bad credit or are a first-time car buyer? We work hard to get you approved!
Locations & Directions
NEED AN OIL CHANGE? Our Service Department and certified technicians will make sure that your vehicle is running smoothly. We do oil changes, tire rotations and repairs of all sorts an cars of all makes and models, regardless if you bought your vehicle from us or not. Schedule an appointment today!