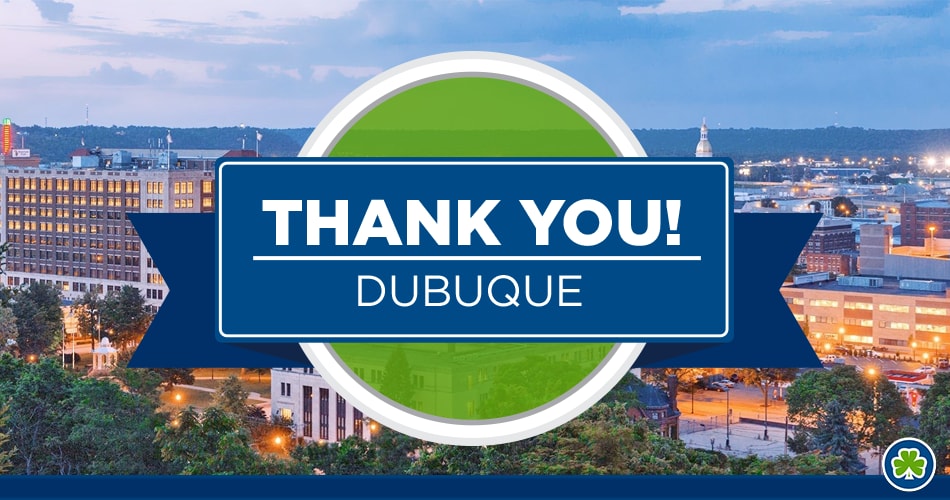 Built Ford Tough. That slogan has been used by Ford Motor Company for many years and relates well to the great vehicles the build and put on the road. Something similar can be said for the tough and hard working people of Dubuque and the Tri-States area. Since opening dealerships here we have been lucky enough to work with thousands of Dubuque residents become a part of the community. It is easy to see that Dubuque has tremendous pride in their community and work hard to make it a great place to live. Thank you for allowing us to be a part of that.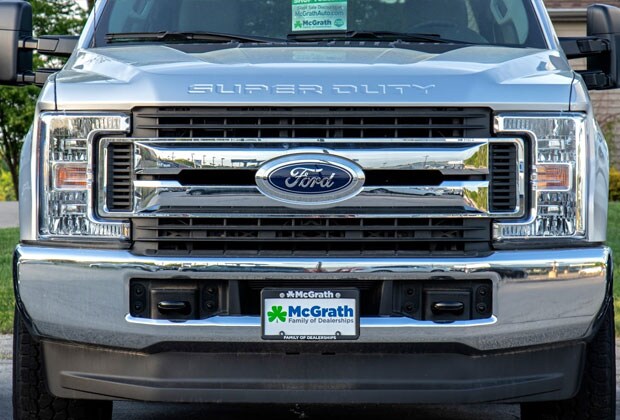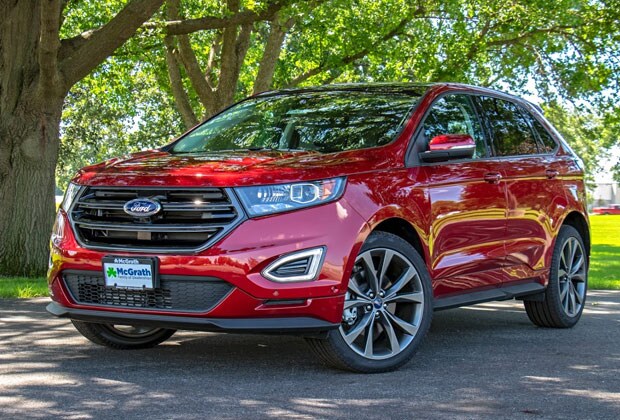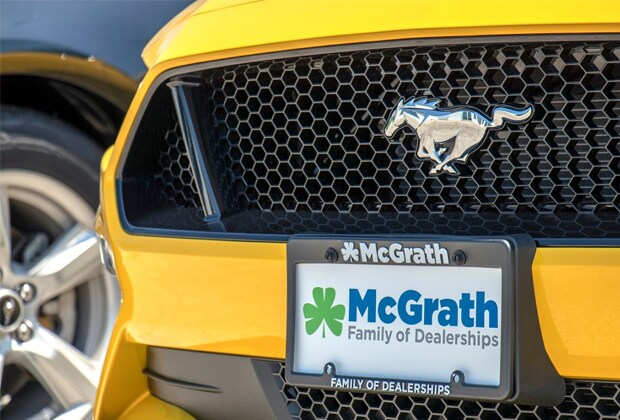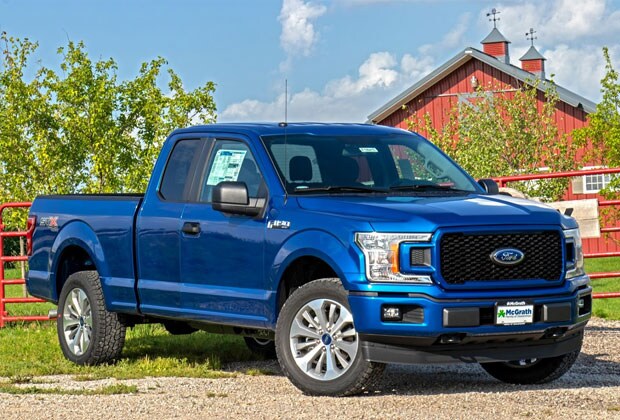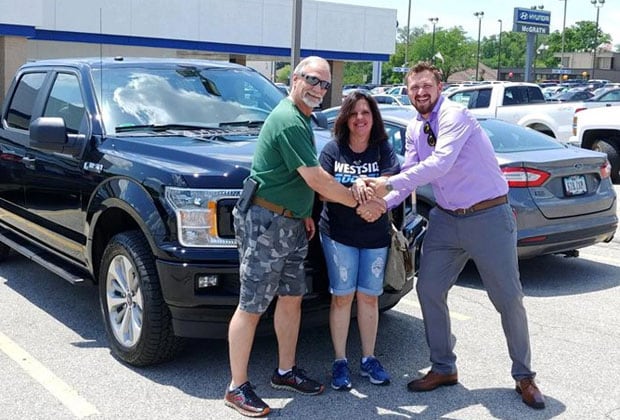 Come See Why We Are Dubuque's Ford Dealer of Choice
While we do not have a Ford dealership in Dubuque, we are still lucky enough to work with many Ford buyers who live in Dubuque, Bernard, Platteville, East Dubuque and the area in general. We feel the reason they choose to do business with us is because of our incredible new Ford prices, friendly sales team, transparent buying experience and our assistance with transportation and delivery.
Contact Us!
Visit Us at McGrath Ford!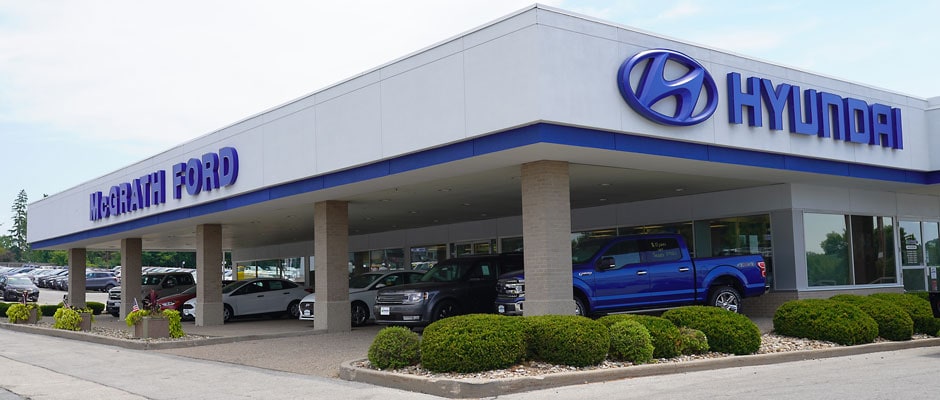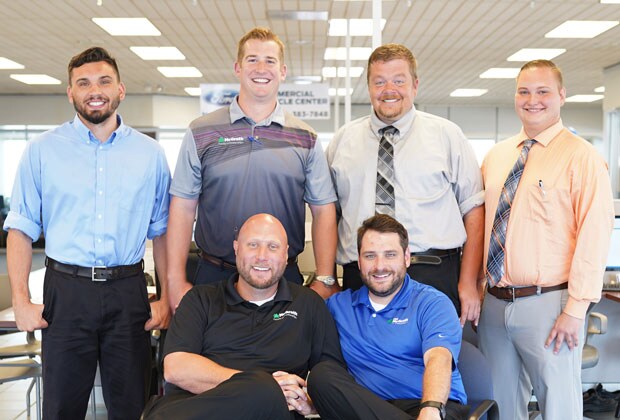 We are more than happy to discuss the details over the phone, via text or via email and get all of the details squared away. Once that happens we can come to you and meet at your home office, favorite restaurant, local park, wherever you would like. You can also always make the short trip to Cedar Rapids to visit our McGrath Ford location. we will research all available incentives, offer fair value for your trade, discuss various payment methods and take are of all the state and county paperwork for you.
Directions
What Our Ford Customers Have to Say
I shopped at a number of dealerships looking for an F-150. I needed a very specific truck at a great price. McGrath came through for me in a BIG way. Not only did they ask really good questions, but they listened to me and as a result they found the perfect truck at the price I needed! No other dealership could match the specifics of the truck or the PRICE MCGrath found for me. The ENTIRE staff was incredible and worked very hard on my behalf. As often happens in life, there were a few tiny glitches, but they worked hard to make everything perfect for me and I left very pleased and impressed with my experience. Trust me, they'll tell you, I'm not easy to impress! What really amazed me is that they took notes about any concerns I had because they wanted to work to be an even better dealership! Wow! Who does that?! They really care about their costumers! This is an exceptional dealership that offers outstanding personal service and they work hard to make your experience with them not only flawless, but you'll be a customer for life, I know I am. Well done, McGrath Ford!
I had some bad experiences in the past with Zimmerman and would of never went back. The president of my company (CRST) bought a Raptor and loves it and told me Mcgrath bought Zimmerman and to give it a chance. Well I did and got a new F150 Supercrew and I just love it!! The atmosphere and how the guys took such good care of me is a huge turn around from what it use to be. Family is #1 in my book and thats how I was treated. I got an awesome deal amd a better interest rate than I could of even imagined! Spencer, Kyle, and Wes worked hard for me and even stayed until almost 10pm to make sure that my toolbox got switched over from my old truck, my keyless entry was setup, and my phone and ipod were set up. I was a little thrown back that they offered to do those things. Sometimes it's the little things that mean the most and go a long way with me...I have purchased many vehicles since 1998 and Hands down, they are the best I have delt with and I will be a long time customer! Thanks guys for giving me the best experience that I have never had!! Buying a vehicle of course! Haha
Jennifer Reynolds
Google.com