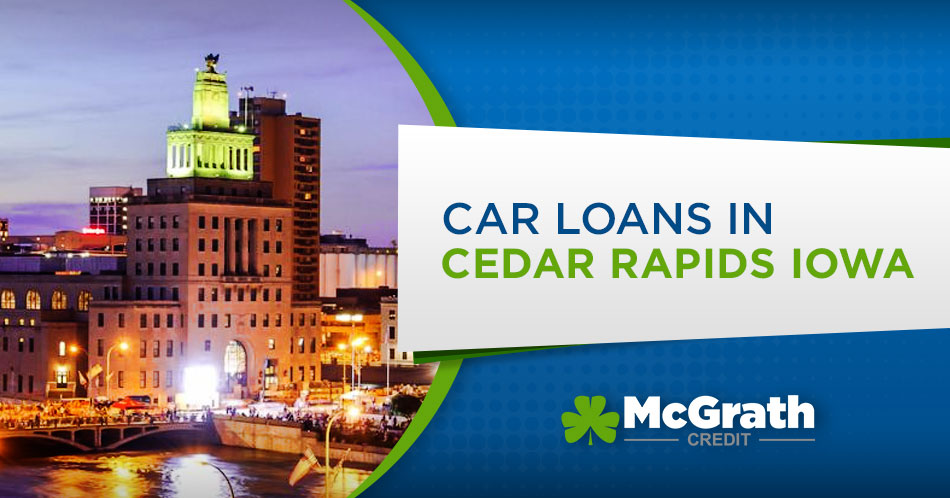 Are you looking for an affordable car loan but aren't sure if it will happen because of bad or no credit? No one works harder to get you approved than the team at McGrath Family of Dealerships! We'll help you get the right car with the right loan to fit your budget!
Get Started Now! It's Easy!
Text Message Us!
To make it even easier, you can get started with just a quick text! Our team will take care of the details of your approval and have them sent directly to you!
(319) 383-7863
Apply Now Online!
In just a few short minutes, you can fill out our secure online pre-approval form! Our finance team will review your situation take care of the rest!
Apply Now!
The Right Car - The Right Budget!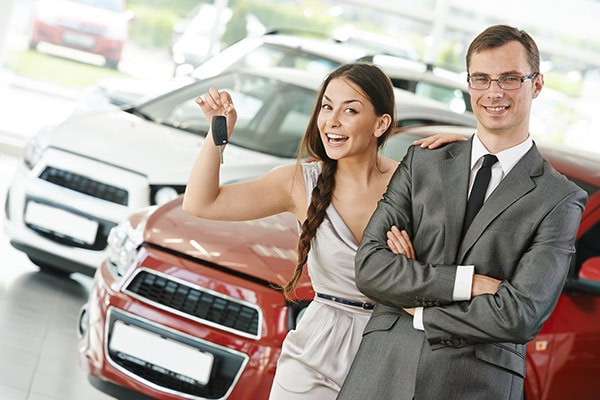 At McGrath, we understand that sometimes bad credit happens to good people and it should never stand in the way of owning a safe, reliable, and stylish vehicle. We'll work with you to determine the best fit for your family, and make sure you enjoy your shopping experience.
We have established a strong relationship with over 35 vendors to help provide car loans for people who have bad credit, no credit, bankruptcy or repossessions. We provide quick reapproval and have made it our goal to provide any and all backgrounds with financing.

Convenient Locations

We have several convenient dealership locations in Cedar Rapids, Iowa City, Davenport and Dubuque and we can bring any used car or used truck to any of our dealerships so you do not have to spend time driving from dealer to dealership.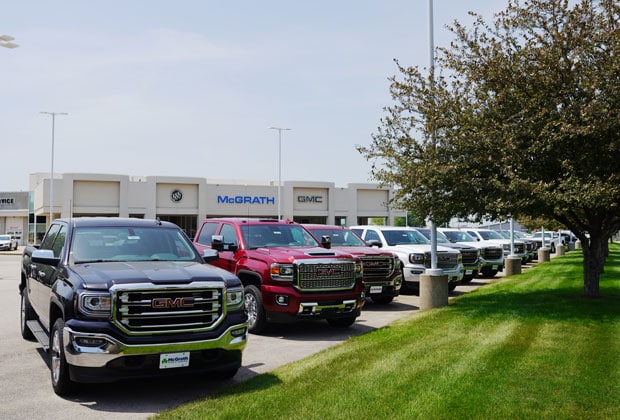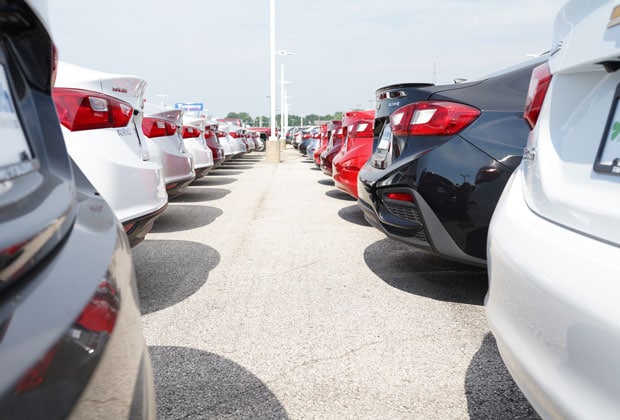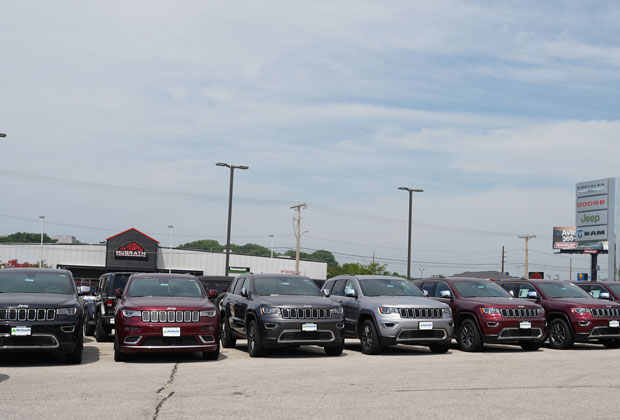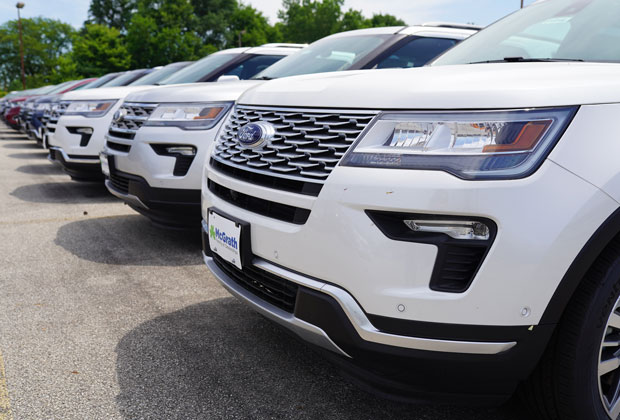 Choose from the Best Selection
We have over 4,000 affordable quality used cars for sale. Simply fill out our quick and easy pre-approval form and a friendly and knowledgeable product specialist will help you find a vehicle that works for the bank and for you!All of our inventory can be found at mcgrathauto.com and you will be able to search through thousands of vehicles, estimate your payments, receive alerts when prices change or new offers become available. You can then access your saved cars on any device compare all your cars at once from one place side by side. You will have the best shopping experience you will ever have.
Ready to Apply?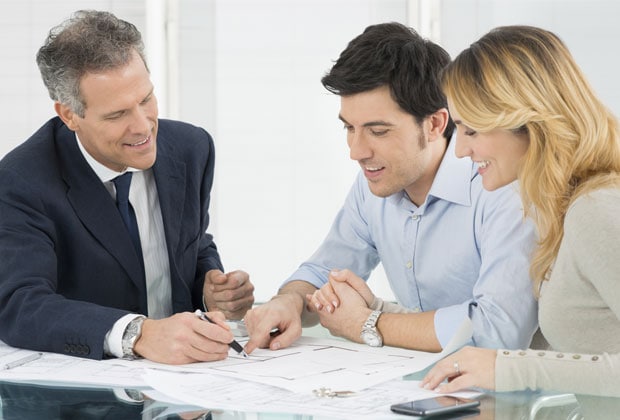 You can submit the application form online here. Or, if you'd like some face time, visit our dealership and auto financing centers. We have a team of specialists all over Eastern Iowa that can help find you a vehicle that works for you and the lender. Visit any of our stores in Cedar Rapids, Marion, Hiawatha, Dubuque, Davenport, or Coralville.
Apply Now!
See What Our Customers Have to Say:
I went to 11 dealerships before Chevyland. We are rebuilding after the lose of a business so I was looking at "guaranteed" financing. The others in Waterloo and elsewhere would claim they had it all under control and then show us a Trailblazer with 160,000 miles on it for $3,000 down and $400/month. I could get that at buy here pay here....they are scammers in my opinion. I told the folks at Pat McGrath that I was really done with being jerked around and they better tell me things straight. Good or bad...I don't care..... just don't BS me. I had $2,500 down and could afford $450/month. They got me into a new Cadillac with only 14,000 miles on it (one of our first choice cars was the CTS) The payment was a little higher than where my cap was (less than $100/month higher), but the car they found us had 40,000 less miles on it than the ones we were looking at and it still had factory warranty on it. So I felt they brought a value to the table for the increase. In the end, I warned them to be straight with me and they were. They never acted like my credit made me less of a customer as my local dealer had and they got my family into a really nice car that is most everything I asked for. Unless they really screw up, they have a customer new customer for life. I had to give a little on my end to make it work, but that is how most business deals work so I am pleased.
Jeremy Flood
Charles City, IA
Had an absolutely amazing experience with this dealership! Our sales Person Patrick Davis (not related I swear) started by getting the two cars i wanted to see, and bringing them from Coralville IA to the closer dealership at this dealership! After taking the time to not only go through each car and actively comparing both cars without focusing on price. They worked extremely hard to not only get me approved (I have terrible credit) and worked with us on price and down payment. Would 100% suggest this dealership to anyone looking for a great car and a great buying experience!