2017 Hyundai Santa Fe vs 2017 Nissan Murano
2017 Hyundai Santa Fe Provides More Bang for Your Buck
The 2017 Hyundai Santa Fe and 2017 Nissan Murano go head-to-head in this comparison showdown where we answer the questions folks like you are asking!
The 2017 Hyundai Sante Fe has the lowest projected ownership cost over 5 years according to Kelley Blue Book. Compared to the Nissan Murano, the Sante Fe provides more bang for your buck, has a bigger engine and more impressive technology features. The Hyundai Santa Fe is the best choice is you're shopping for a 2017 cross-over SUV.

Price: Santa Fe $29,800 vs. Murano $32,800
Over the long run the Hyundai Santa Fe has proven to provide the most value to owners. This according to consumer feedback regarding dependability, reliability, value for the money, quality of workmanship and price of maintenance. The 2017 Hyundai Santa Fe is simply the most dependable, trustworthy SUV on the market.
The Santa Fe is a three-row crossover that seats up to seven passengers. The Santa Fe's advanced V6 engine produces 290 HP and leaves Nissan Murano (260 HP) in the dust. Standard six speed automatic transmission, capable towing power and the highest possible IIHS safety score make the Hyundai Santa Fe our favorite vehicle to show off to families.
Class Exclusive Technology

360 degree panoramic view camera system
Electronic parking brake that disengages automatically when the gas pedal is pressed
Industry leading 7 inch LCD touch screen
SiriusXM Satellite Radio
Bending headlights that move in sync as you drive
Built in smartphone jacks
Customize your driving experience with the
Santa Fe's Drive Mode Select
Understandable controls that are a breeze to operate
Use Android Auto for text to voice service over the Infinity speaker system
Safe for the Whole Family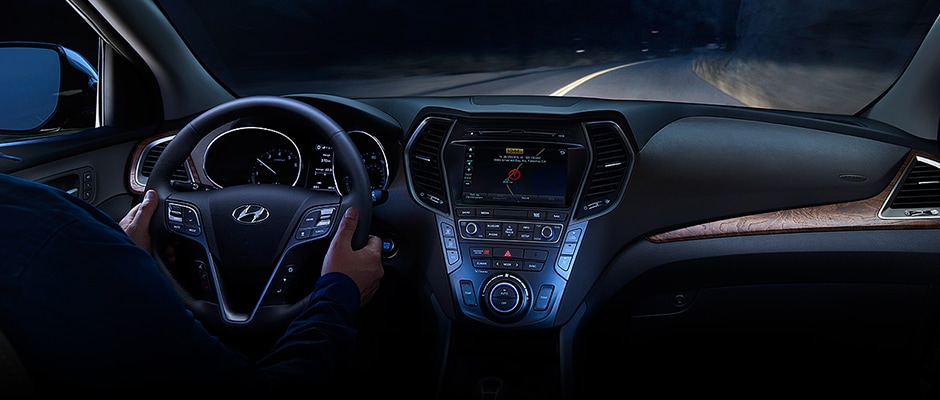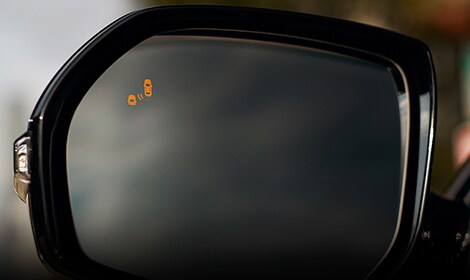 Safety Features
Safety features include blind-spot monitoring, rear cross-traffic alert, proximity key with push button ignition, LED fog lights, auto-dimming rear view mirror. Multi view parking camera, adaptive cruise control, lane departure warning, automatic emergency braking with pedestrian detection, automatic high beams. Blind spot monitoring and rear cross traffic alert.

More interior volume than Highlander, Durango, CX-9 or Murano!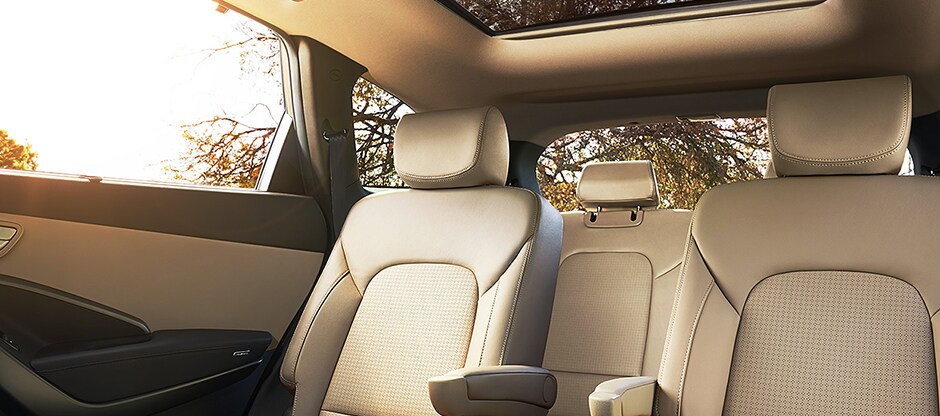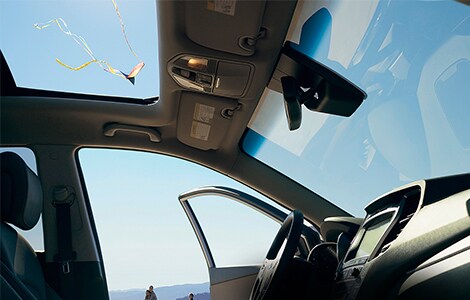 Sunroof that stretches all the way back to the third row!
Have you ever seen that feature in a cross-over SUV before? Now you have! The sunroof on the '17 Hyundai Santa Fe is unlike anything made, before or since!
Second row captain seats make a comfortable ride for four adult passengers! Seats up to seven in all three rows. 160.1 cubic feet of interior volume.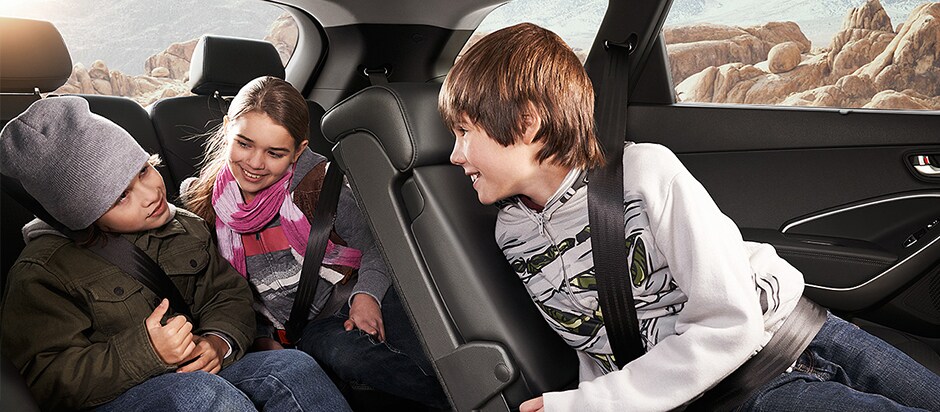 Multiple Trims Available
Standard: 18 inch aluminium wheels, eight way power driver's seat, dual zone automatic climate control and automatic headlights.
Optional: Heated front seats, third row USB port and power lift gate also come optional.
Premium: Includes leather seats, leather-wrapped steering wheel and shift knob. Ask your favorite McGrath Hyundai sales person about upgrading to All-Wheel Drive!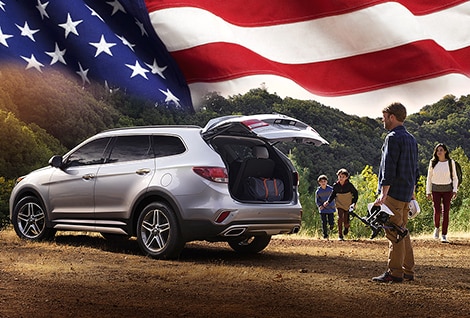 Made in the USA!
The 2017 Hyundai Santa Fe sold in the United States is made and manufactured in Montgomery, Alabama?at Hyundai's massive manufacturing plant. Over 3,000 people work at the facility insuring quality and top of the line production associated with Hyundai the brand.
Shop Our Inventory
Top Notch Quality Guaranteed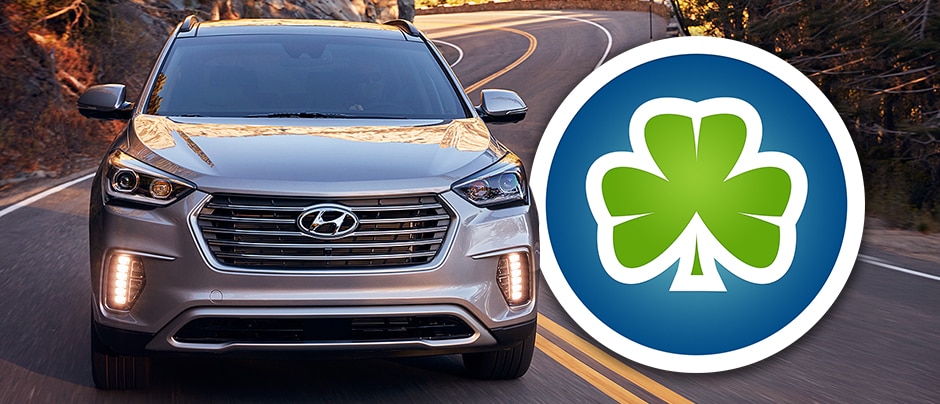 Ask your favorite McGrath sales person about Hyundai's 10-year/100,000 mile powertrain warranty. There's a reason Kelley Blue Book calls the 2017 Hyundai Santa Fe the "deal of the decade".