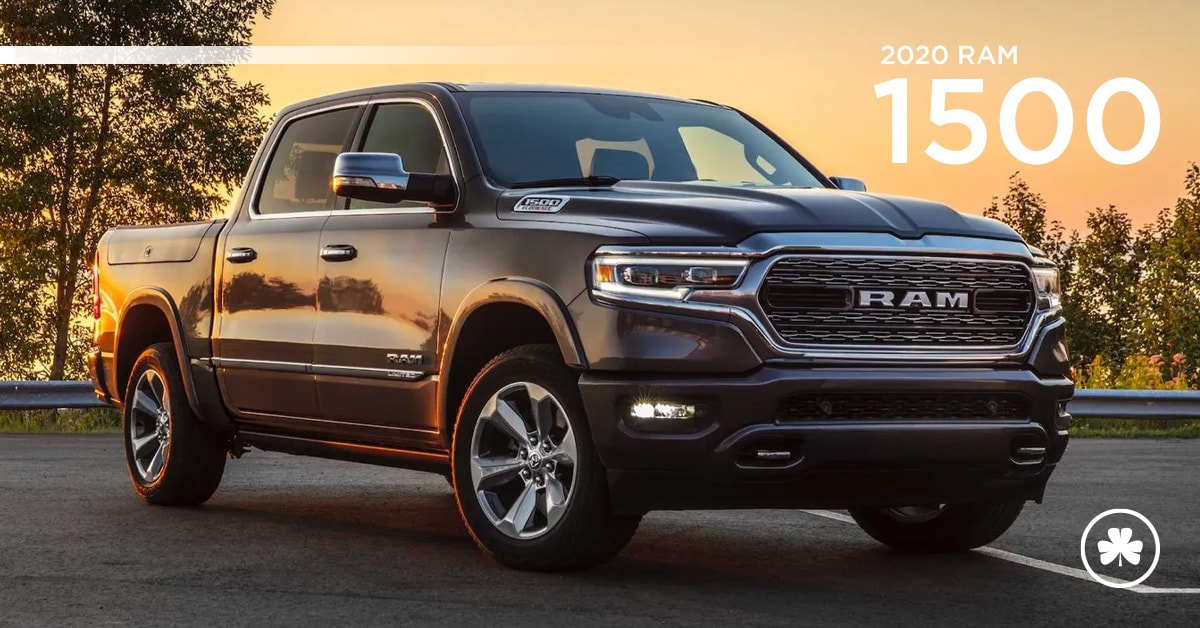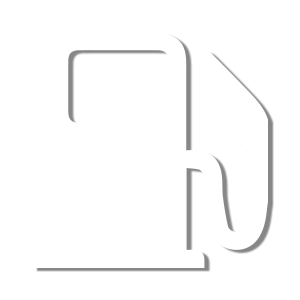 Standard
20 / 26
city / hwy MPG
Max Available
395
Horsepower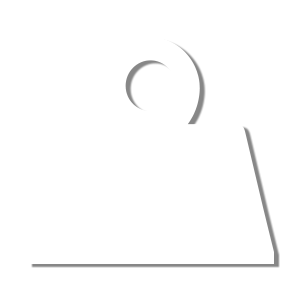 Max Available
2,300 lbs.
Payload Capacity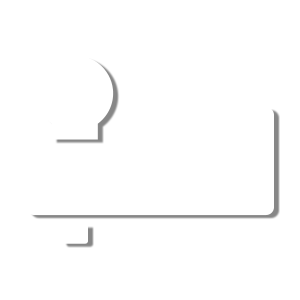 Max Available
12,750 lbs.
Towing Capacity
Introducing the 2020 Ram 1500
Modern Capability
The 2020 Ram 1500 is the no-compromise benchmark for durability, technology, efficiency and convenience with features never-before offered in a pickup. For 2020 the Ram 1500 becomes America's most powerful half-ton diesel pickup with 480 lb.-ft. of torque and most capable light-duty diesel, with towing capability up to 12,560 pounds. The all-new third-generation 3.0-liter V-6 EcoDiesel also is expected to lead the segment on fuel economy. A Consumer Guide(circle R) Best Buy for an eighth straight year, the 2020 Ram 1500 also features twice the interior storage capacity versus the competition.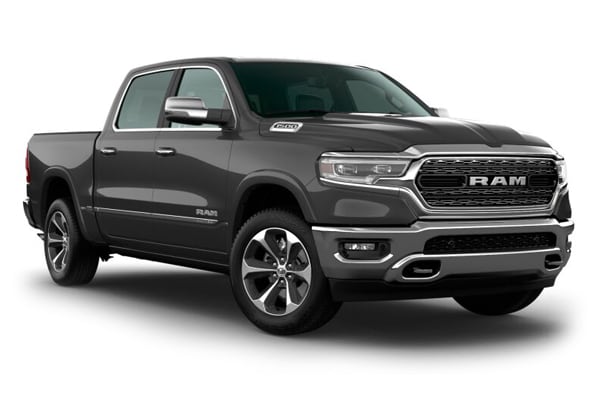 Exterior

Rugged Design
Big, bold and aggressive in all the right places, the 2020 Ram 1500 welds rugged toughness with chiseled style to create a timeless pickup. Distinct trim levels give truck buyers options to fit their style and performance needs but all trims have a handsome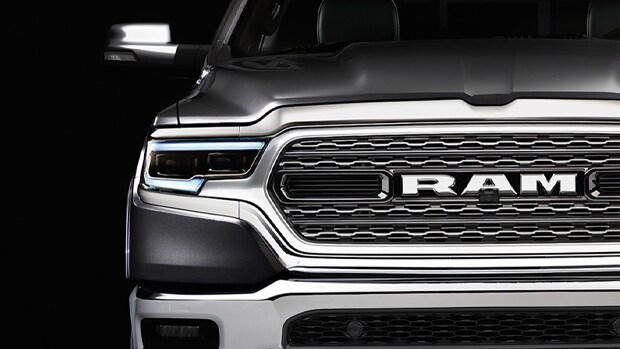 Modern LED Headlights
A sculpted hood, sleek headlamps and an elaborate grille exemplify serious design, including an active grille shutter and full LED headlamps. The aluminum tailgate boasts an integrated spoiler and the signature Ram's Head badge.
Multifunction Tailgate
The available MultifunctionTailgate has been engineered with two doors that swing open 88 degrees offering easier access to your bed. Available power side running boards complete the package with ease of access that adds daily convenience.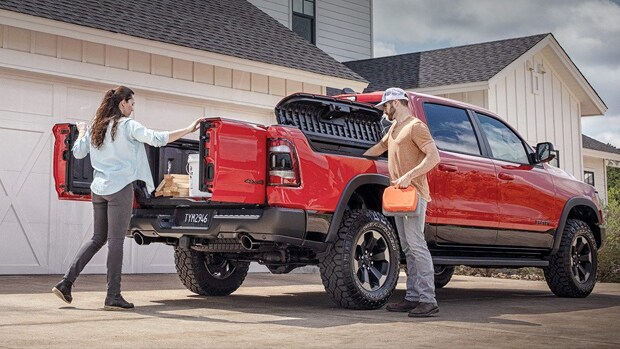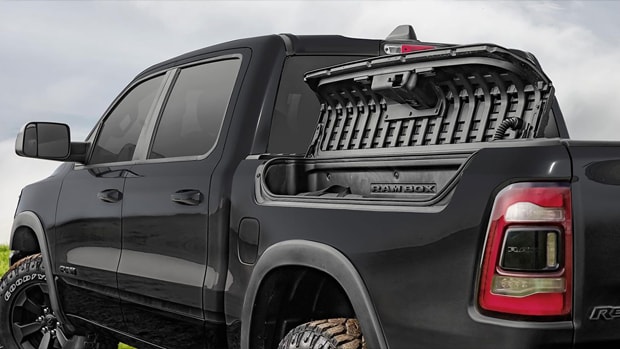 Innovative RamBox
With the Class-Exclusive available RamBox Cargo Management System, the 2020 Ram 1500 offers plenty of space for your precious cargo. The innovative approach keeps you organized and prepared for anything with easy access storage.
Interior

Modern and Spacious
The most luxurious truck in its class, the 2020 Ram 1500 is also designed to be one of the most technologically advanced pickups.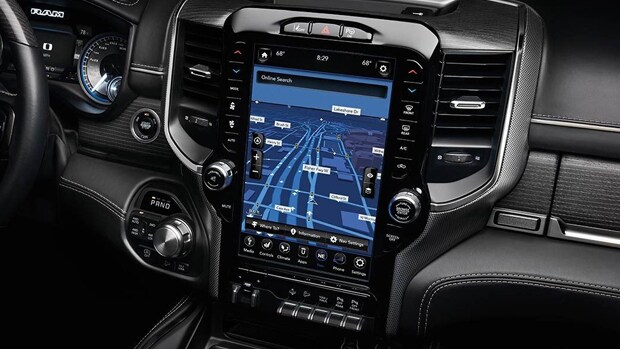 Game-Changing Display
Cabin meet cockpit, the 2020 Ram 1500 integrates state-of-the-art tech, device connectivity and a fourth-generation Uconnect system for an experience like no other. The available largest-in-class 12-inch touchscreen keeps you on course and Sirius XM with 360L keeps you connected to your entertainment.
Class-Exclusive Comfort
With so many ways to customize the console to your needs and plenty of smart storage at every opportunity, you and your passengers can ride in unparalleled comfort. Passengers enjoy available Class-Exclusive features like a rear seat fold-down center console, reclining rear seats, rear seat ventilation and under-seat storage.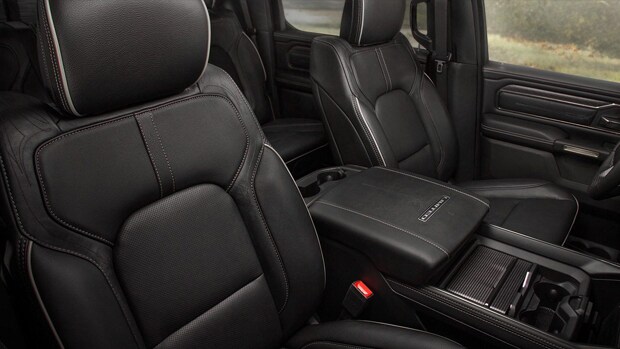 Get Behind the Wheel!
Get a look at the 2020 Ram 1500 and test drive to feel the air dampening ride quality for yourself! Our experienced staff will answer any questions you have and help you find the perfect car for you.
Ram 1500 Inventory
Need Help? Contact Us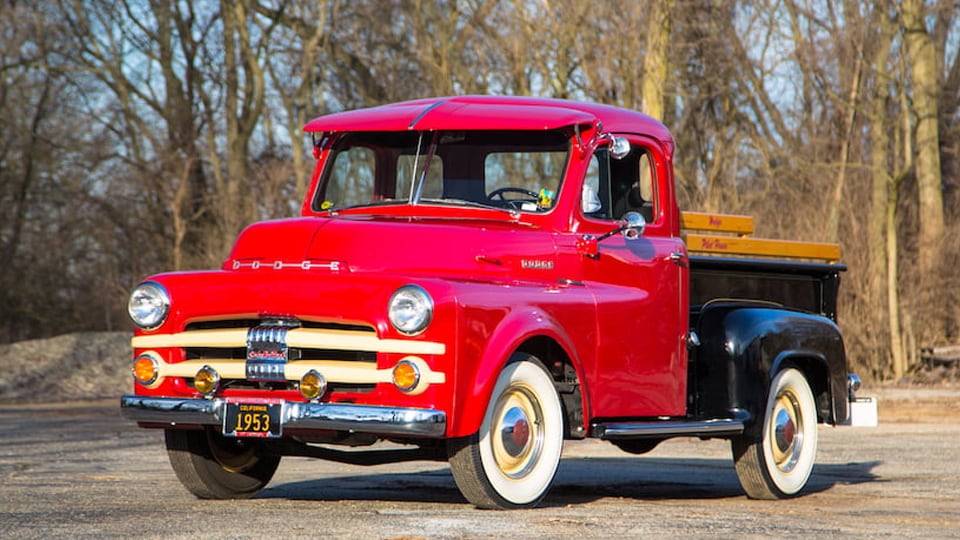 Long History
The history of Dodge pickups goes way back before the Ram name was even tied to the trucks. The use of Ram as a nameplate first came around in 1981 and referenced the use of a ram hood-ornament as early as 1933. Ram became a stand alone brand decades later in 2011 and has since grown as a staple truck brand. To this day, many still call the pickup a Dodge Ram and we welcome that reference to it's impressive history
Performance

Innovative Capability
Ram bring truck buyers the eTorque Mild Hybrid System to take advantage of the unbeatable quickness of electric and pair with powerful HEMI V8 engines. The diverse engine options give truck buyers options to fit with their towing and payload needs and the active air dampening gives you the superior ride quality that has come to be expected from Ram over the years.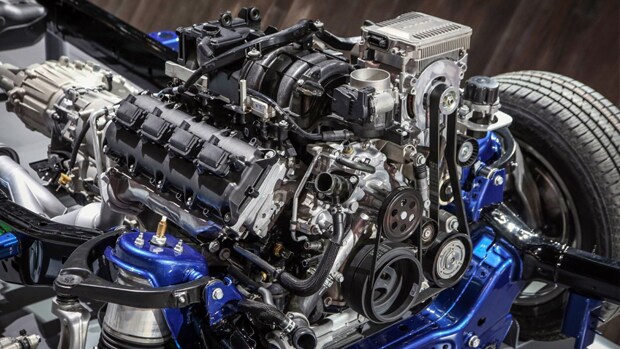 Electric Quickness with eTorque
eTorque brings up to 130 pound-feet of torque from a belt driven electric motor to pair with the powerful lineup of engine options. The unmatched acceleration of electric gets you off the line in a hurry and brings thrill to the 2020 1500.
Powerful Towing Options
The Ram 1500 lineup has 4 engine options including 2 HEMI options that give off powerful roars to match impressive horsepower. Truck buyers will be impressed by the acceleration when towing with new innovation and improvements to overall power.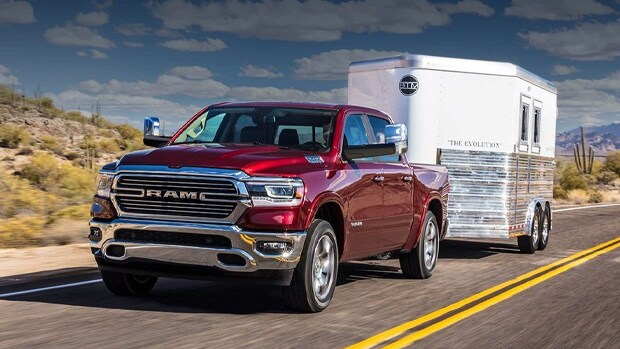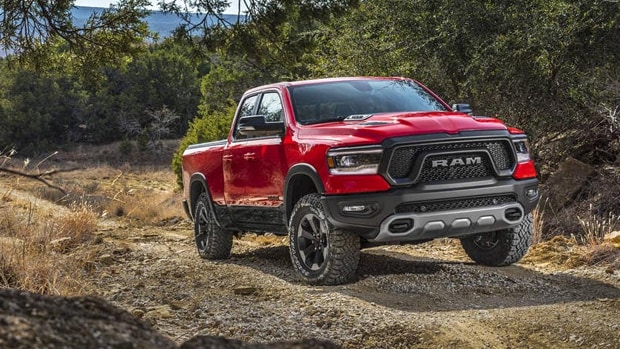 Ram 1500 Rebel
For all your off-roading needs, Ram brings you the Rebel trim option that pairs unique off-roading adjustments that allow it to easily take on tough terrain. The Rebel has a 2 inch factory lift and sport bumpers for added clearance that improves approach angle for touch situations on the trail. The Rebel is also fitted with all-terrain tires.
Safety

IIHS Top Safety Pick +
The 2020 Ram 1500 received high-praise from crash tests and advanced safety technology to ultimately be named an IIHS Top Safety Pick +. With Optional front crash prevention and Adaptive LED Projector Headlamps, you can drive with confidence as well added visibility.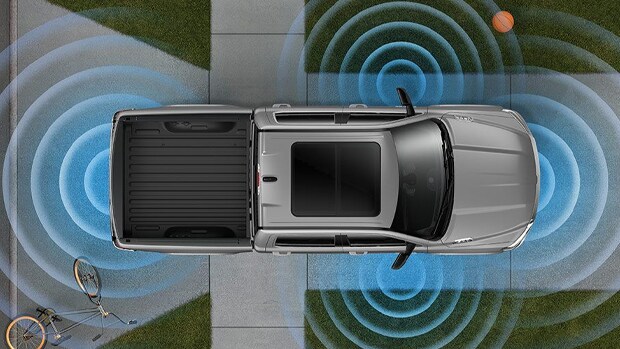 Safety Features
The 2020 Ram 1500 offers these advanced safety features for peace of mind on the road with an extra set of eyes.
Lane Departure Warning-Plus
Smart Cruising
Guided Parking
360° Surround View Camera
Advanced Blind Spot Monitoring
Shop McGrath Chrysler Jeep Dodge Ram in Cedar Rapids!
Get More with McGrath!
Here at McGrath Chrysler Jeep Dodge Ram our focus is on making the customer's buying experience being fun and easy. We pride ourselves in our large selection of new and used cars, trucks and suvs. Come stop in for a visit today and let us help you find a car that fits your lifestyle! You always Get More with McGrath!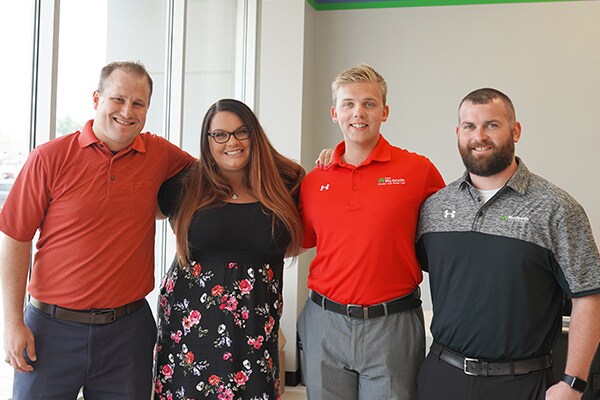 What Our Customers Are Saying:
My husband Dan Kinney purchased a 2016 Jeep Wrangler from Justin Powrie and we are 100% satisfied with the purchase. They went above and beyond what we ever could have expected. We went in "hoping" to come back out with the Jeep and they made it happen! Justin along with his team made us feel at home and they were great with my child. We would definitely recommend anyone to you! We are so happy with how it all turned out! Thank you so very much! 5 stars for sure!!!!!
Whitney Kinney
Cedar Rapids, IA
finding my brand new Renegade was fun and a breeze with John at McGrath. he listened to what I wanted, acknowledged and kept my price point in mind, explained all sorts of details before, during, and after the test drive. he made the waiting process fun with easy conversation and was patient with me when I was making choices. the finance department was a lot of laughing, talking, and great explantion on coverage throughout the options McGrath provides. all together McGrath did a phenomal job for me and my brand new Jeep Renegade Roger. :)
Rachel Brinton
Cedar Rapids, IA
A week before we went I had called and set up an appointment to look at a few vehicles. The whole week I had spent countless hours looking over their used section trying to find something with low miles and fit the pretty strict requirements of what I wanted in my car, since this was the first time I had gotten to go without my family there to decide for me. We arrived and immediately approached by Hunter, who began to get a feel for what it was I was looking for. The car I had set my heart on was no longer there, but Hunter was nice enough to pull a car right off the show floor for me to try. I liked it, but I didn't LOVE it, and after some coaxing from my husband and Hunter, he rolled up in a 2016 Jeep Renegade. I loved everything about it, although it's motor size was a little small for my comfort. We took it out and fell in love with everything about it. My previous car that I used as a trade in wasn't worth much, but I had fully expected that and was happy to work out a deal that fit what I could afford and take home something SO much better than what I came there with. I've had my jeep almost a week and I am so happy with my choice, even though I fought tooth and nail about even test driving one. I went in refusing to even look at Jeeps, and now I own one!
TJ Kibbee
Cedar Rapids, IA