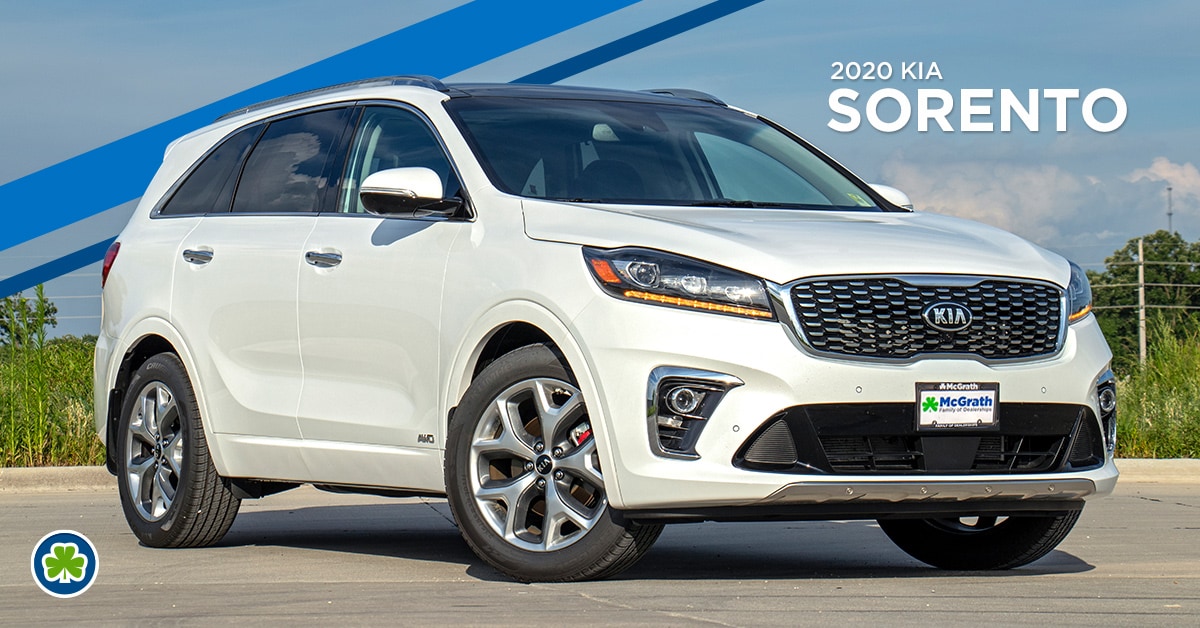 Introducing the 2020 Kia Sorento
Sorento has it All.
Travel in style with three rows of convenience in a comfortable package. The Kia Sorento has been the top selling Kia SUV here at McGrath Kia for years. The feedback we receive from local SUV buyers is that they choose the Sorento because of it's attractive styling, how it feels driving it, and of course the incredible Kia Warranty. Learn more about what the 2020 Sorento has to offer and why Cedar Rapids customers enjoy this SUV.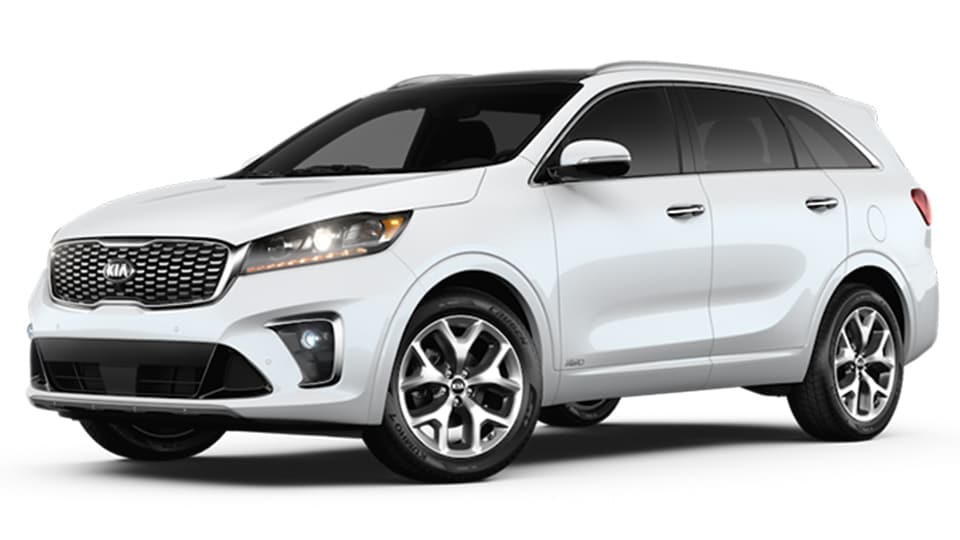 Exterior

Slim SUV
The Sorento has a unique shape that makes use of body lines as well as chrome accents to look slim and sleek. Kia offers many unique options to fit the Sorento to your personal style.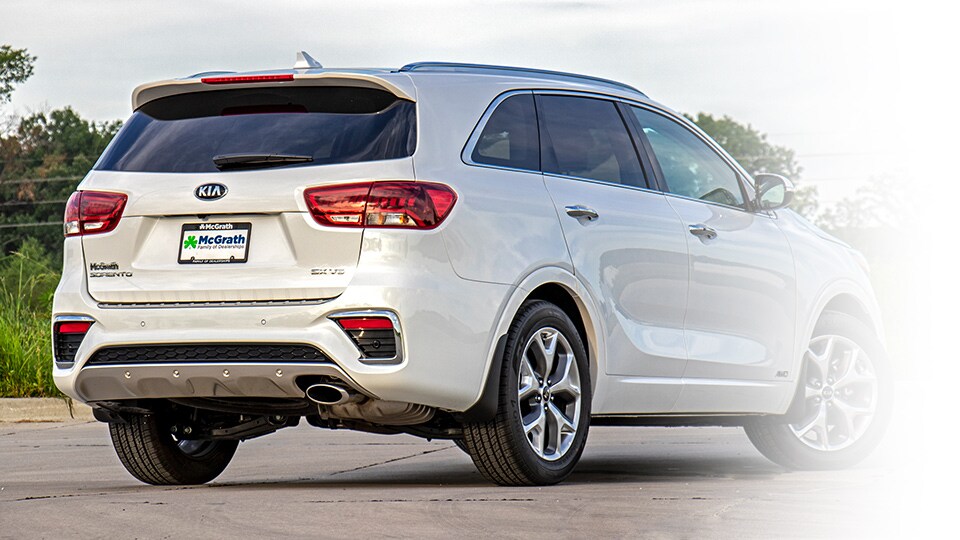 Sporty Style
The rear of the Sorento has a silver lower diffuser and patterned accents they give a very sporty look to the SUV. LED taillights also add to the look of with strong modern flair.
Attention to Detail
A closer look at the headlight shows the attention to detail that Kia designers show in the vehicle and the modern style of the 2020 Sorento.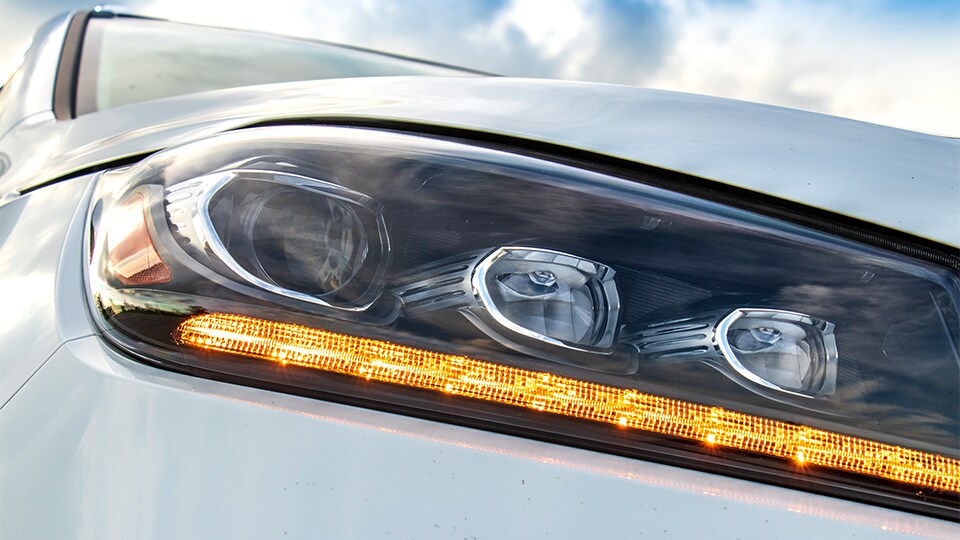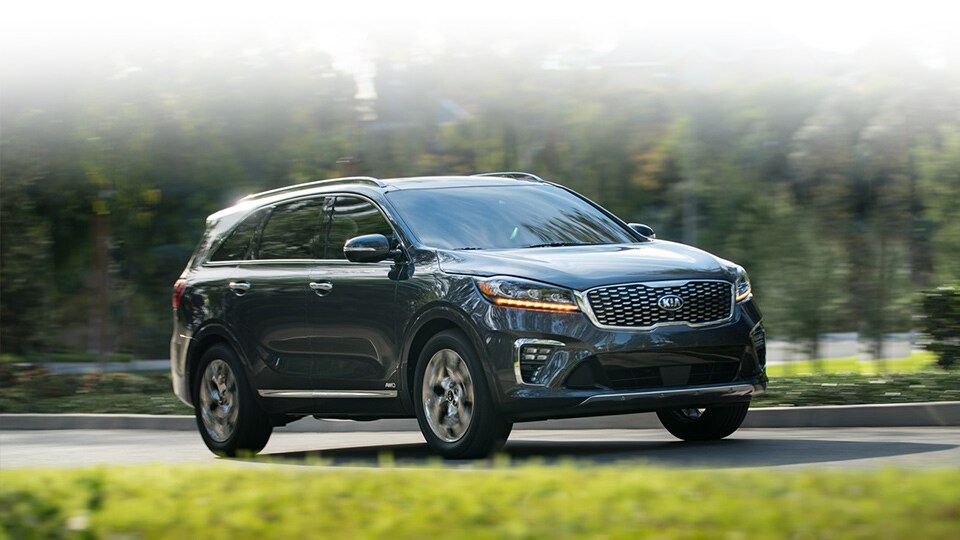 Standout Accents
A strong LED light and chrome grill stand out on the Sorento's design. Lower LED fog lights are outlined by chrome accents and come in different styles on each trim.
Classic Appeal
Overall the Sorento has a sporty yet sophisticated look that is easy to fall in love with. The 2020 model has a good balance of modern yet traditional design that gives this SUV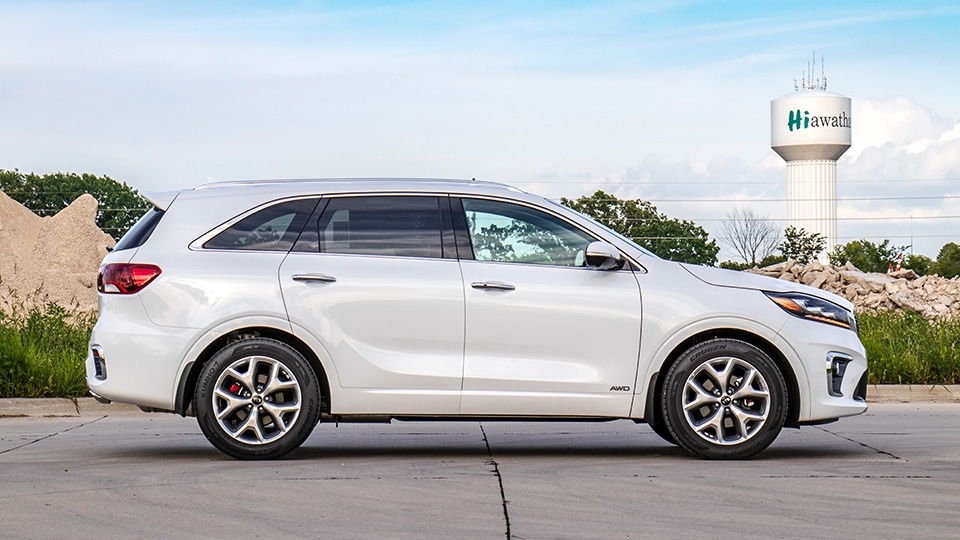 Kia SUV Comparison

Size Match-up
The Kia lineup has six SUVs with a variety of different advantages and sizes to choose from. The Telluride is the only other third-row option in the lineup and is slightly larger than the Sorento. Directly behind the Sorento on the smaller end is the brand new Seltos model that brings mid-size versatility to the lineup. Here is a short breakdown of the Kia SUV lineup.

Telluride : Length: 196.9 inches | Max Cargo Space: 87 cu. ft. | Total Interior Volume: 178.1 cu. ft.
Sorento : Length: 189 inches | Max Cargo Space: 73 cu. ft. | Total Interior Volume: 154.2 cu. ft.
Seltos : Length: 172 inches | Max Cargo Space: 62.8 cu. ft. | Total Interior Volume: N/A
Sportage : Length: 176.4 inches | Max Cargo Space: 60.1 cu. ft. | Total Interior Volume: 129.3 cu. ft.

The other smaller Kia SUVs include the Niro as well as the popular Soul. Each Kia SUV has a lot to offer so feel free to look into those other models and contact us if you have any questions.
Sportage Inventory
Seltos Inventory
Telluride Inventory
Interior

Stylish Cabin
On the interior, you will find a more modern approach and simple design that gives the Sorento a luxury feel. The Sorento is also quite comfortable with high-quality materials and various color options to choose from.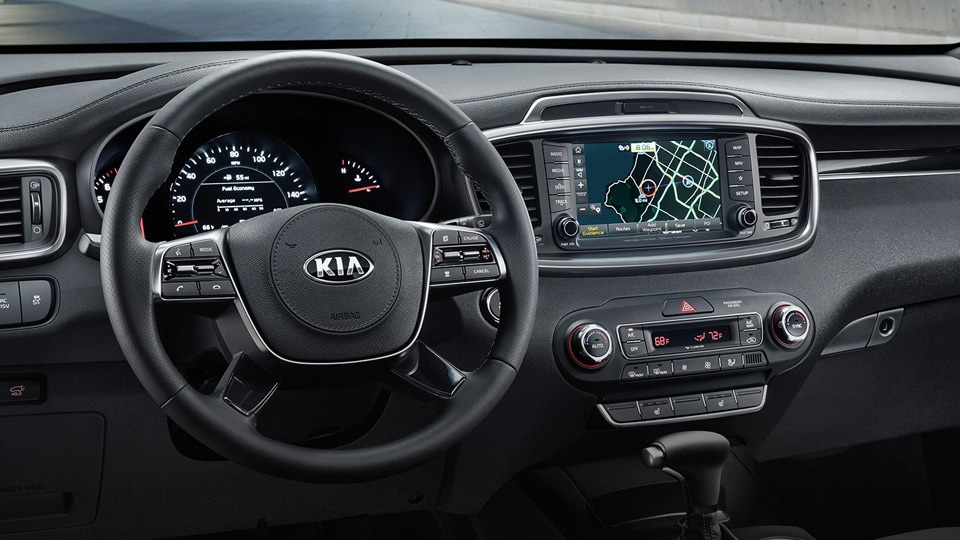 Infotainment System
The standard infotainment system is seamlessly built into the dashboard and uses simple displays to easily navigate to your needed controls. This simple approach pays off with a comfortable and relaxed interior.
Legroom for All
The three-row layout allows for easy in and out and legroom for each row. Kia made great use of space to allow a comfortable seat for everyone.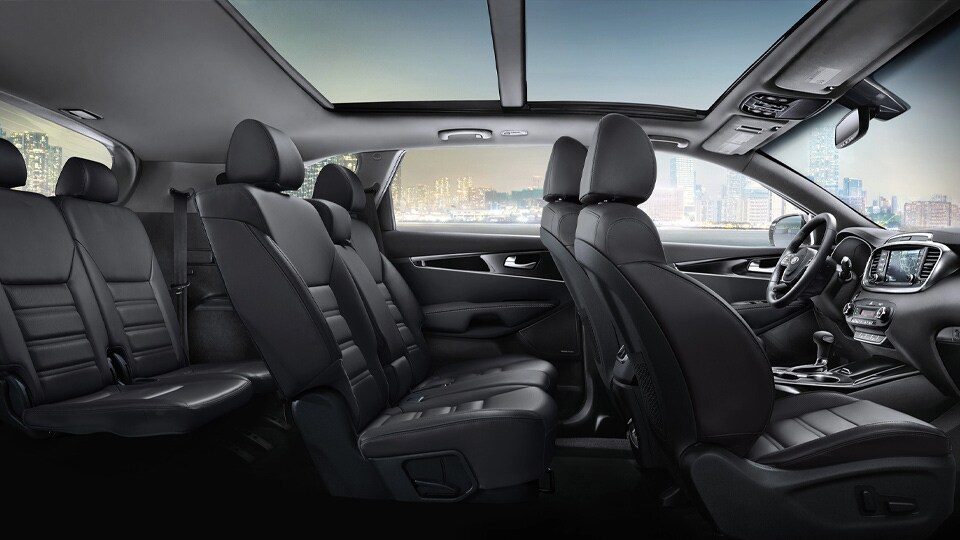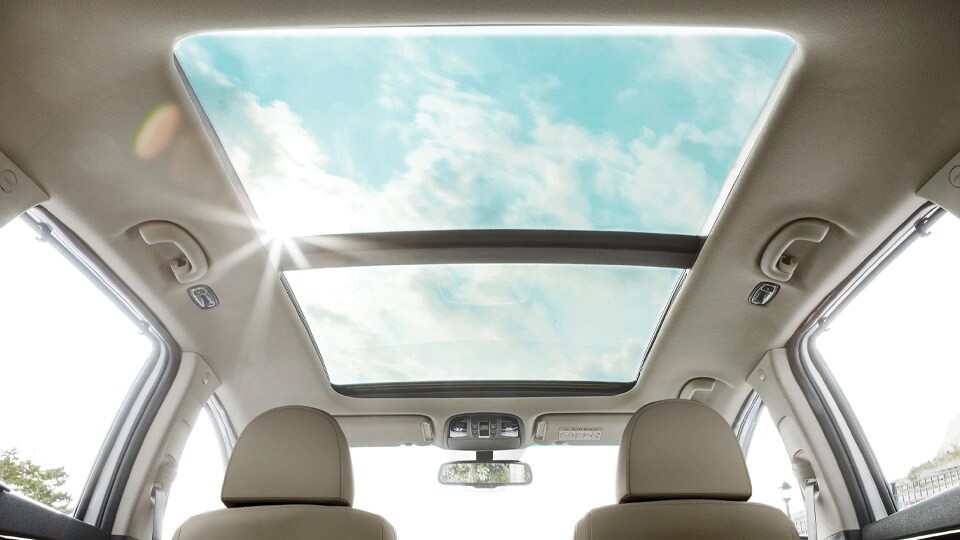 Panoramic Sunroof
This available panoramic sunroof stretches over the second row to let more natural light in and transform the cabin of the Sorento.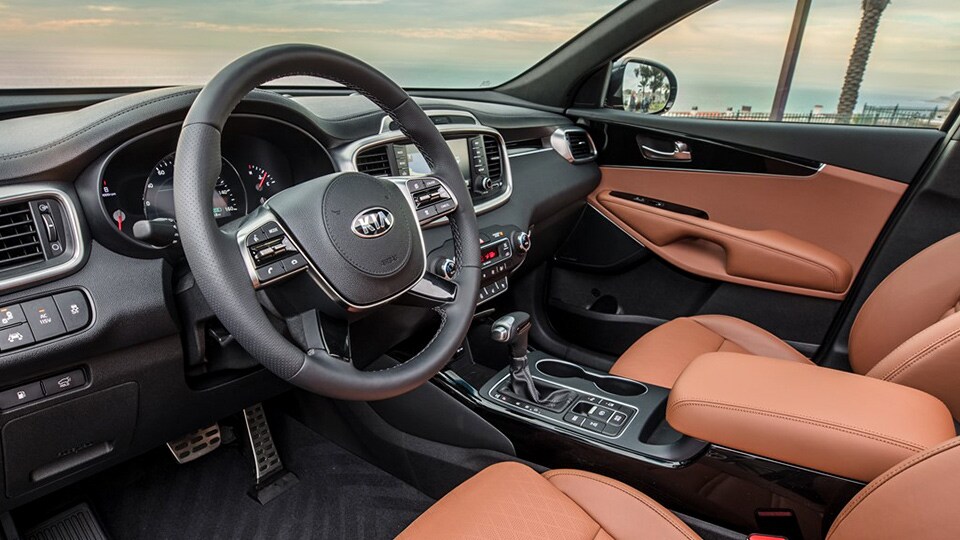 Unique Choices
Unique two-tone color choices are available to add a modern touch to the cabin and fit your personal style. Ask about your material choices.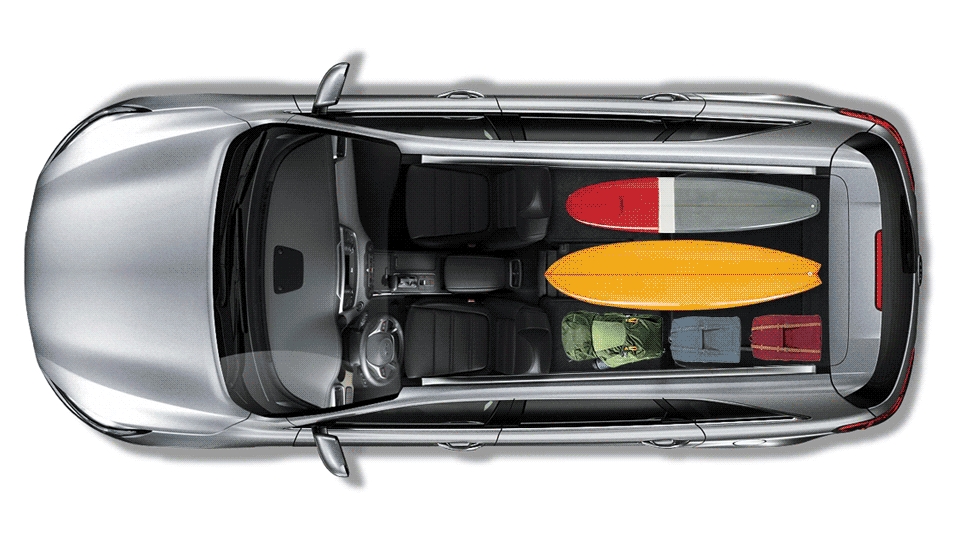 Great Layout
The seven-seat capacity allows for more of your kid's friends but also more versatility to haul more. Do it all with this three-row SUV that can handle everything you throw in it.
Fold-Flat Seats
The rear 50-50 and middle 60/40 fold-flat seats allow for added cargo space that you won't find in the smaller Soul or Sportage. The versatility adds to your everyday convenience around Cedar Rapids and the greater Eastern Iowa area.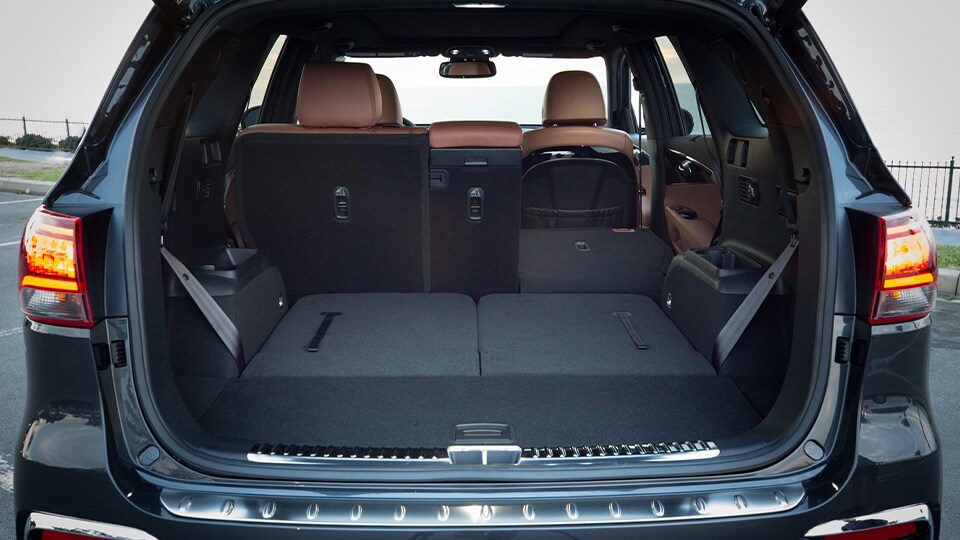 Get Behind the Wheel!
Get a look at the new modern design of the 2020 Sorento and test drive to feel the performance improvements for yourself! Allow our experienced staff to help on your car search.
Sorento Inventory
Need Help? Contact Us
Performance

Strength and Versatility
Kia engineer the Sorento to tackle any terrain and handle all road conditions with great traction. The Sorento has a great V-6 engine option that gives SUV customers the power they need.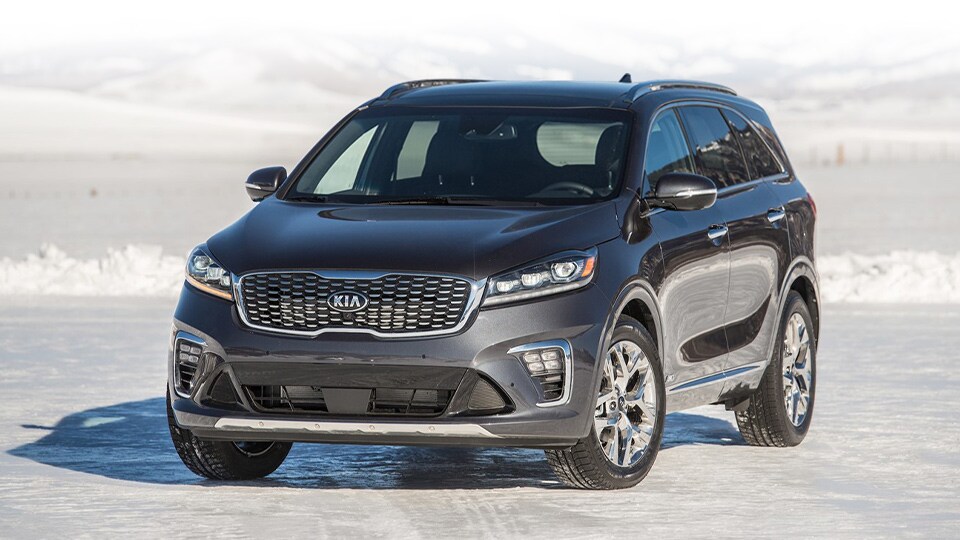 All-Year Traction
The AWD System in the Kia Sorento uses technology to adjust the settings on the fly to optimize traction at all times. This system gives you peace of mind when road conditions are not ideal..
Towing Ability
The Kia Sorento can handle your towing needs as well and is able to manage smaller trailers up to 2000 pounds.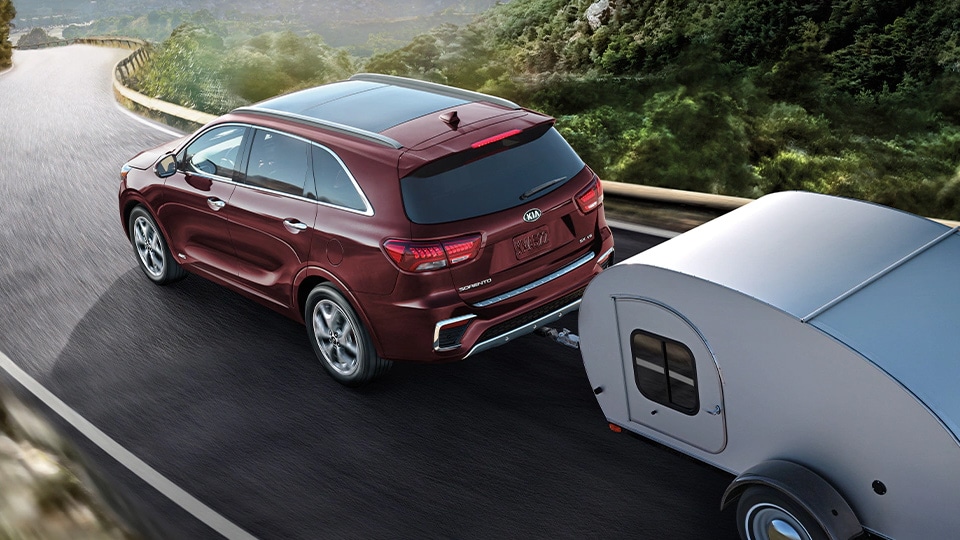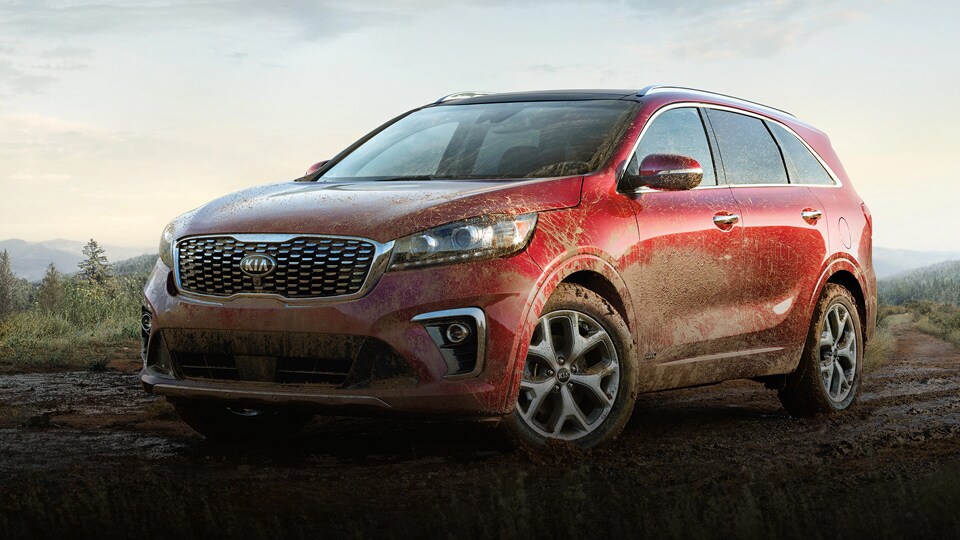 Battle Tested
Kia tested the Sorento in all conditions to ensure it was ready for everything. With off-road and unsafe conditions in mind, the Sorento was built to handle it all.
Safety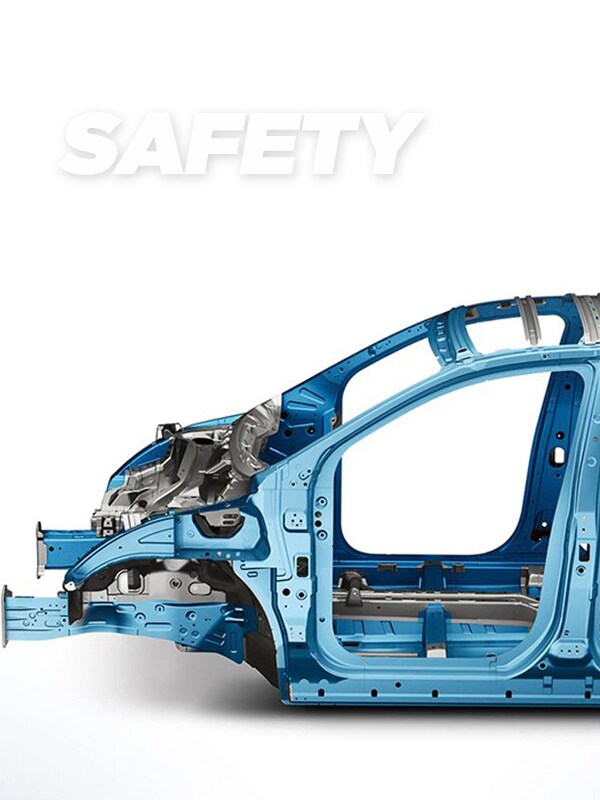 Available Safety Technology
Kia offers an impressive list of safety technology in their Drive Wise suite that actively scans the road and avoids collisions faster than any human can react. The available safety technologies include
Parking Distance Warning
Rear Cross-Traffic Collision Warning
Blind-Spot Collision Warning
Forward Collision Avoidance Assist with Pedestrian Detection
Forward Collision Warning
Lane Departure Warning
Driver Attention Warning
Rain Sensing Wipers
Blind Spot Collision Warning
Lane Change Assist
High Beam Assist

Advanced Safety Features
The Smart Cruise Control will sense vehicles in the lane ahead of you and automatically slow down to match their speed and keep a safe distance. The Lane Keeping Assist system monitors the vehicle's position in the lane and will correct the steering if the vehicle begins to drift out of the lane.
Industry Leading Warranty
Kia has set the bar for its competitors with the impressive 10 year/ 100,000 mile warranty. Here are the details.
10-year/100,000 mile limited powertrain warranty
5-year/60,000 mile limited basic warranty
5-year/100,000 mile limited anti-perforation warranty
5-year/60,000 mile roadside assistance plan
Shop McGrath Kia in Hiawatha!
Get More with McGrath!
McGrath Kia in beautiful Hiawatha is proud to be serving Cedar Rapids, Iowa City, Waterloo, Dubuque and Davenport areas to help you find the perfect car. Offering a large selection of new and used cars, trucks and suvs, McGrath Kia is committed to helping our customers and making purchasing a vehicle a walk in the park. Come stop in for a visit today! You always Get More with McGrath!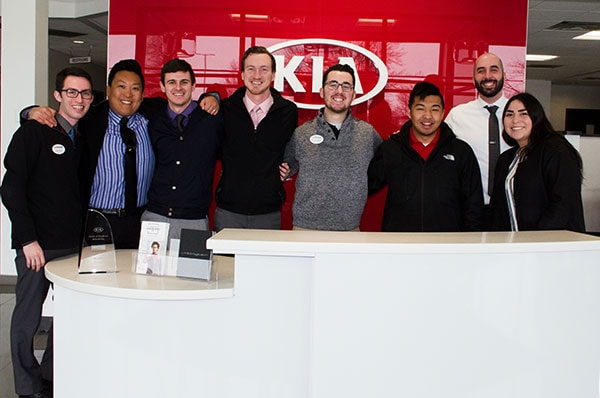 What Our Customers Are Saying:
I am very happy with my new Kia Forte. Gauge was very kind and explained everything to me . Thank you Gauge for being there. You are the best !!!!!!!
Best car buying experience I've had! The salesperson, Lindsey Butterfield, responded promptly to all my questions, was friendly, knowledgeable and did not pressure me. He delivered the car right to our hours (2 hours away!), worked with my schedule, and provided information and photos over email or phone. Lindsey was great! Thank you!
Gesine Gerhard
Johnston, IA
my experience with a Kia McGrath was wonderful the people that work there congenial jumping in ready to help with anything that you ask them to help with Connor was outstanding and the guy before him which I didn't get his name was wonderful also because he got ahold of Connor knowing that he could help me more than he could so it was just a good team work