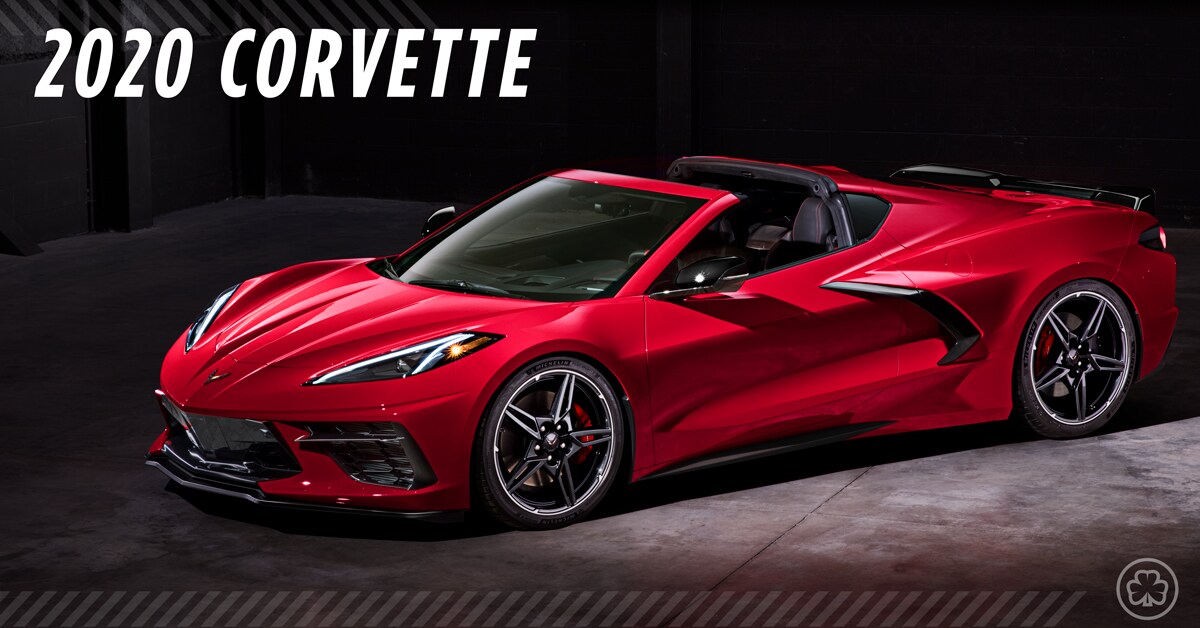 It's been hinted at, long anticipated, but now it's finally here! The first ever, mid-engine 2020 Chevy Corvette! Stunning from every angle and completely reinvented, the Corvette is stealing hearts and minds. We are going to take an in-depth look at the new 2020 Corvette.
The Most Powerful Corvette Stingray EVER!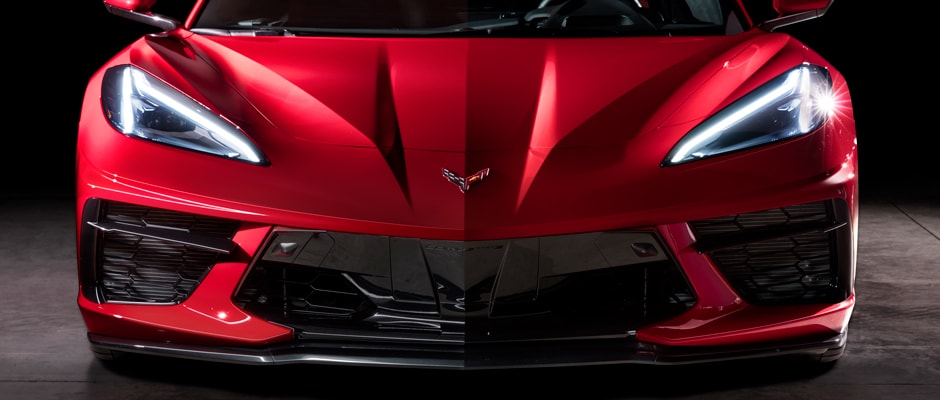 Re-designed Exterior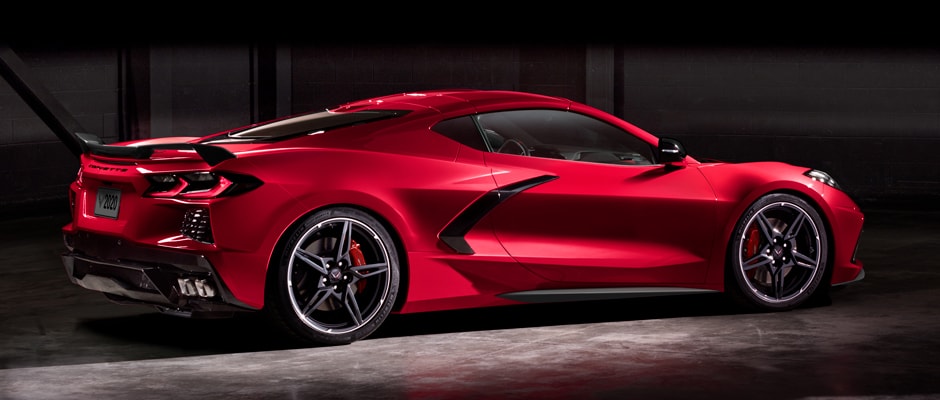 The 2020 Corvette is an impressive sports car from every angle. It has been completely redesigned and restructured for optimum performance. The door handles and hood release have been hidden maintaining a sleek design and better aerodynamics. Setting it apart from the rest is the all-new LT2 V8 engine visible through a glass rear hatch window.
New for this year are the 19-inch and 20-inch all season tires. In past years, the Corvette came with summer tires only but this year they've changed that to make the Corvette suitable for all drivers.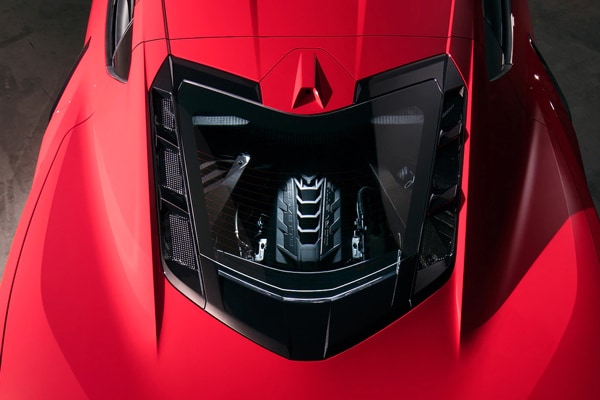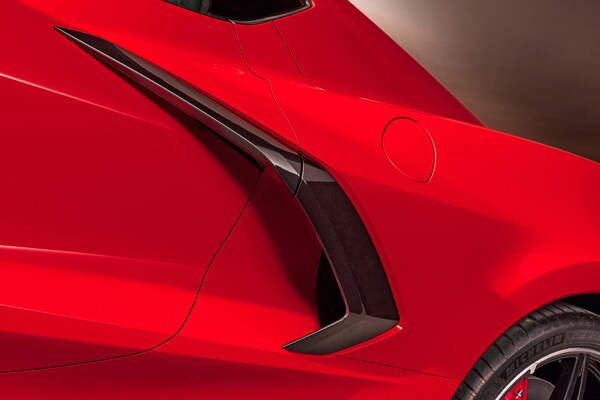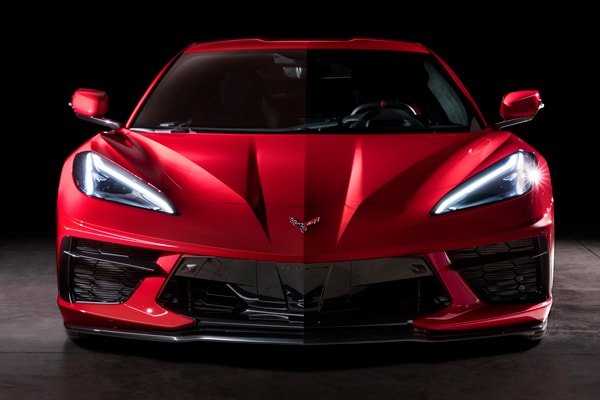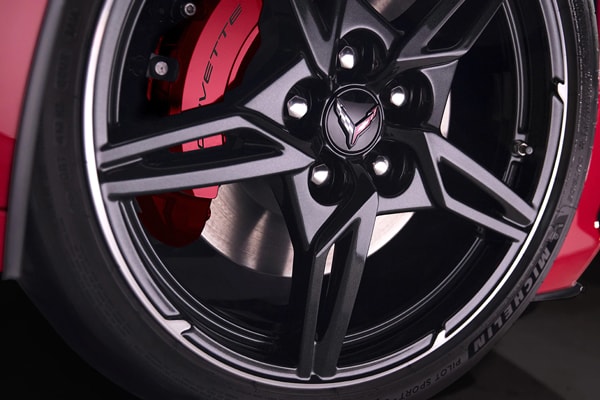 Time for a Test Drive!
Get ready to take a thrilling drive in a stunning sports car. Stop out at either of our McGrath Chevy locations in Cedar Rapids or Dubuque to test drive the brand new 2020 Chevy Corvette!
Contact Us!
Class Exclusive Feature
Front Lift
The 2020 Corvette has an available front lift feature that lifts your Corvette an extra two inches to clear obstacles on the road like speed bumps and steep driveways. The front lift uses a hydraulic system to lift the front end of the Corvette in seconds. This feature can be activated manually, or you can set GPS locations and it will automatically engage.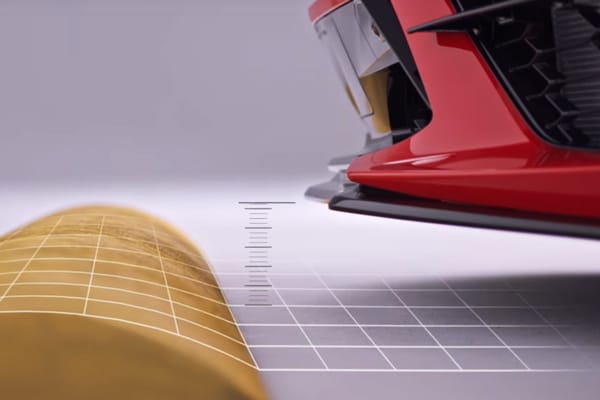 Corvette Interior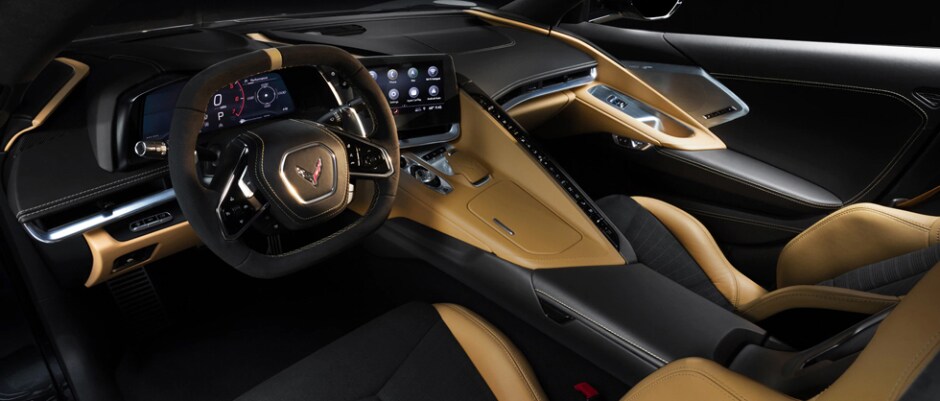 Others may boast about their interior, but the Corvette was designed to impress. The interior is completely customizable from it's eight interior colors to choose from to its six custom seat belt options. That's not all you can change inside the 2020 Corvette, choose the perfect seat through three available options.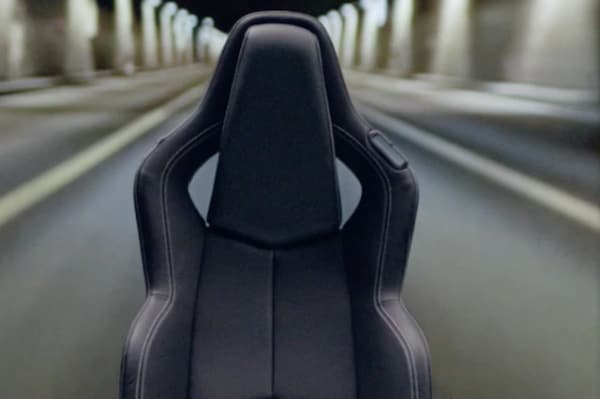 GT1
The GT1 seat is wrapped in Mulan leather that was designed for long distance drives offering you premium comfort.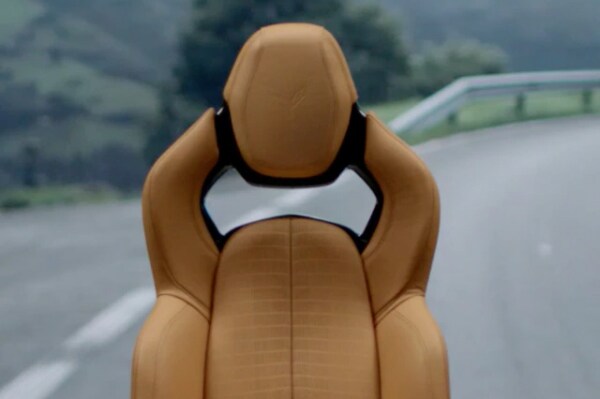 GT2
Another seating option is the GT2 that is made with carbon-fiber trim and genuine Napa leather.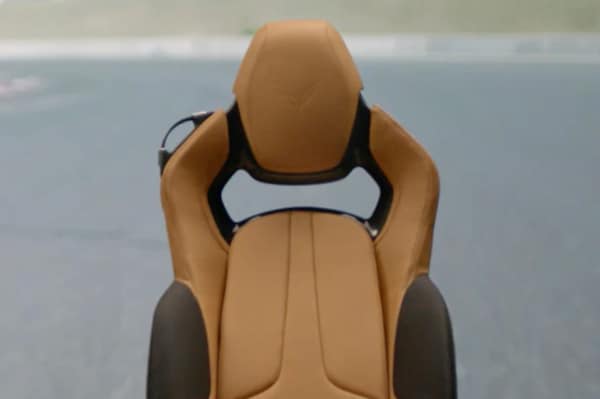 Competition Sport
Lastly the Competition sport option was made for the track offering you the best performance comfort.
More Room Than You Think
Unlike any other sports car in it's class, the Corvette has optimal space for cargo that offers you up to 12.6 cu ft. Brand new is the front cargo area that is large enough to carry an airline-size overhead bag. In the truck you can fit up to two golf bags. In addition to the 12.6 cu ft of cargo space, the Corvette also has a lockable center console and locking glove compartment.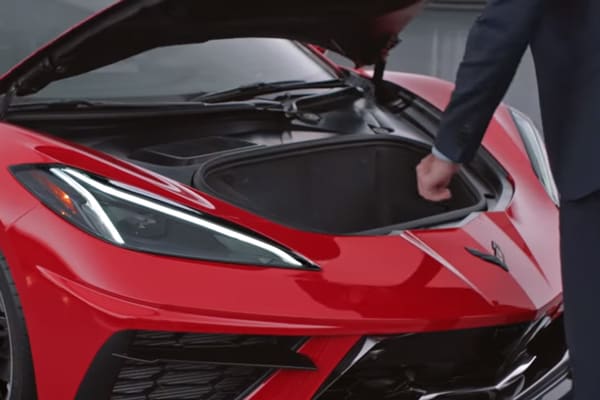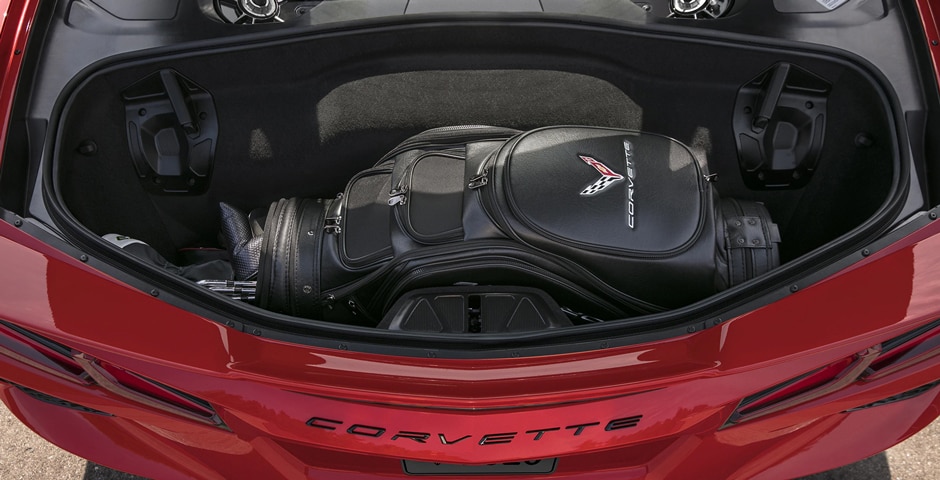 Modern Feature Layout
Inside the Corvette, every feature is at the driver's finder tips. The most notable and unique layout inside the Corvette is the jet-inspired vertical climate control layout. Other favorite features you will find inside are heated and ventilated seats and six available drive modes for the most thrilling drive of your life.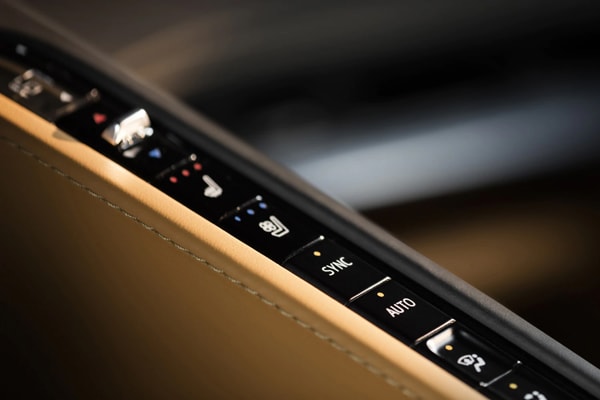 Custom Features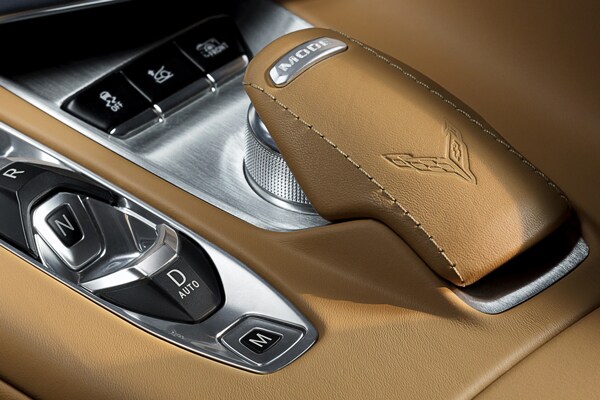 Drive Modes
Tour: for your everyday drive
Sport: perfect balance between track and tour mode
Track: quick response around maximum cornering and maximum acceleration
Weather: for those rainy days
My Mode and Z Mode: allows the driver to configure their drive settings for themselves

Modern Technology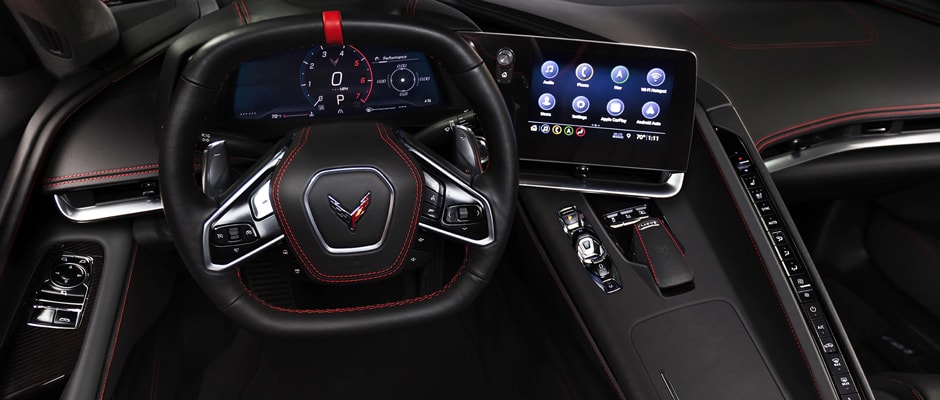 The interior and exterior of the Corvette are enough to get excited over BUT let's talk about the technology. Chevy has taken the technology in the Corvette to a whole new level. Inside you will find an 8-inch touchscreen display that is slightly tilted towards the driver for optimal visibility and a color head-up display. Other technology features you will find in the Corvette include; enhanced navigation with 3D view, and 4G LTE wi-fi.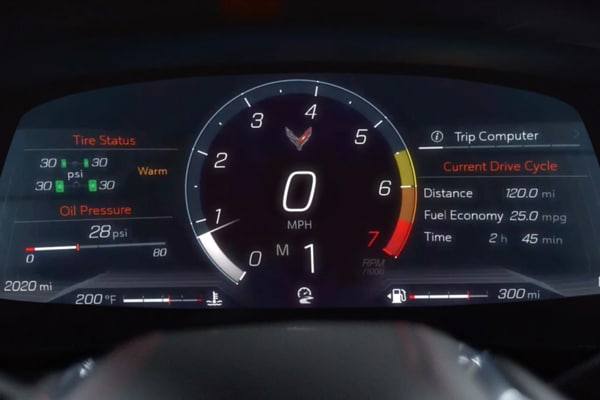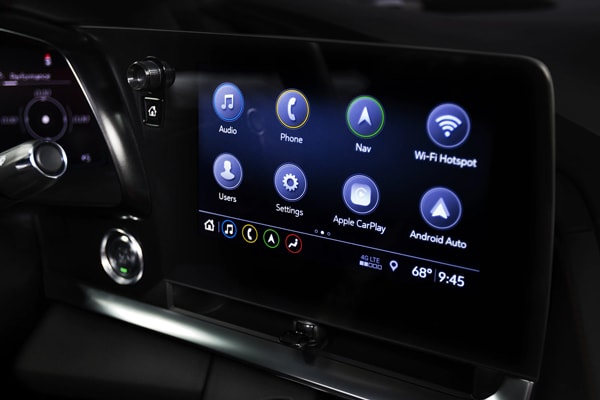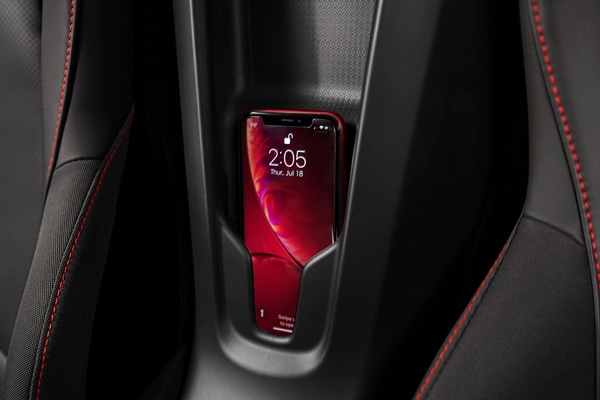 Class Exclusive Technology
Performance Data Recorder
Available on the 2020 Corvette is a Performance Data Recorder that records your drives, captures your acceleration, speed, gear choice, sound, and much more. The Performance Data Recorder can also act as a dash cam to record your daily drives or if someone else is behind the wheel, their drives.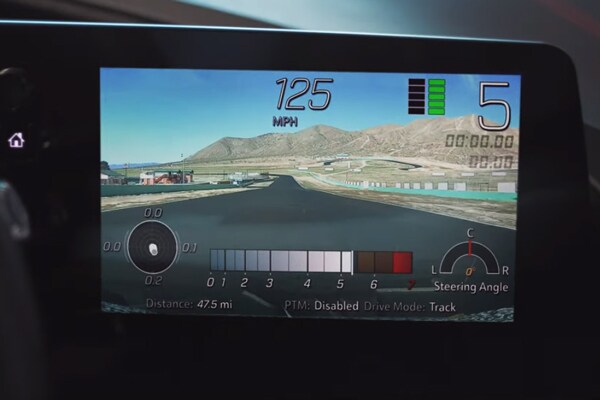 Exhilarating Performance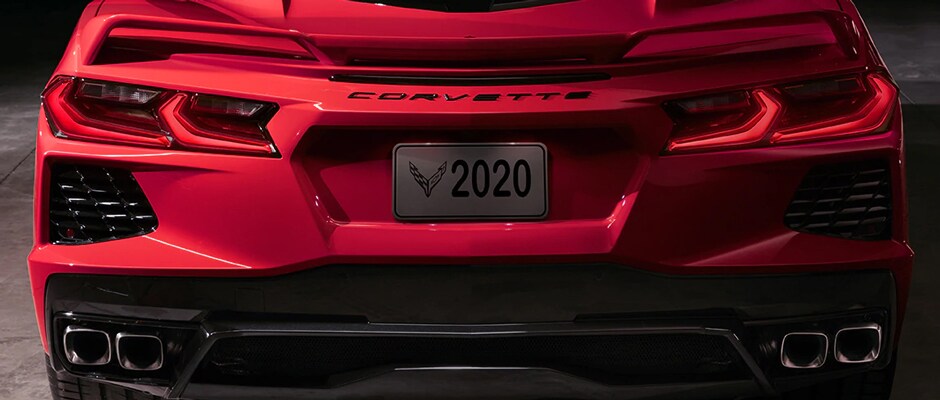 With the 2020 Corvette you get the all-new 6.2L LT2 V8 with a standard dry-sump system for enhanced performance. With this engine, experience and exhilarating 495 horsepower, 470 lb. - ft of torque and a top speed of 194 MPH. You will also find that the Corvette comes standard with the dual-clutch transmission.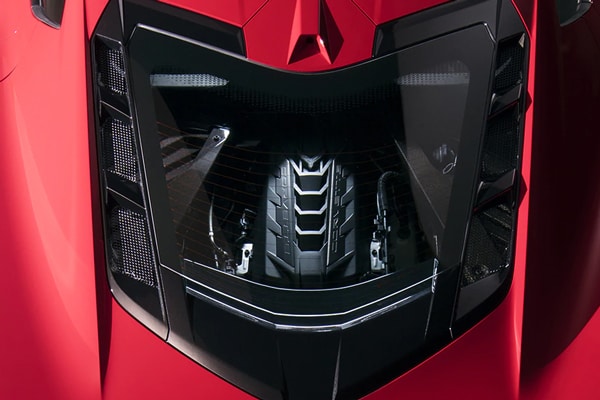 ---
Get More with McGrath!
McGrath Chevy has proudly served Eastern Iowa. Stop out at either of our Chevy locations in Cedar Rapids or Dubuque to check out the new 2020 Chevy Corvette. Our staff is excited and ready to help our get into your dream car.
Contact Us!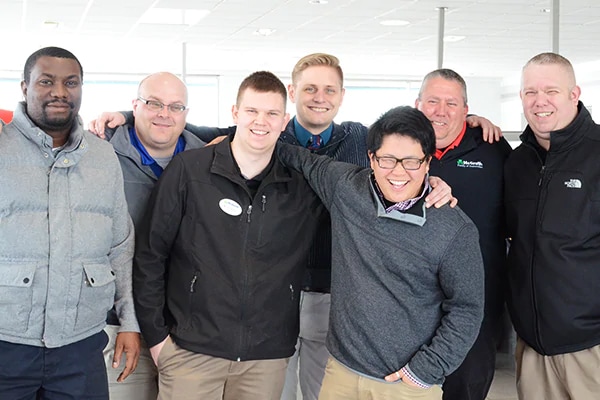 What Our Customers Say
I was able to go in and talk to them and visit at the same time they helped me and answered my questions I had and helped get my aftermarket stuff smoothly as well as the buying process big thanks to Wyatt as well.
the staff here are so welcomimg. They are very humble and they don't treat you like other dealerships where pressure you into buying a car. They actually listen to you and with with you in your financial situation. They are patient and caring. From My Sales guy Tim Temperley to my Finance guys Chance and Nate. When I came back it's like everyone knew my name and greeted me by my first name. I recommend this dealership to everyone.
Gian Sanagustin
Facebook.com