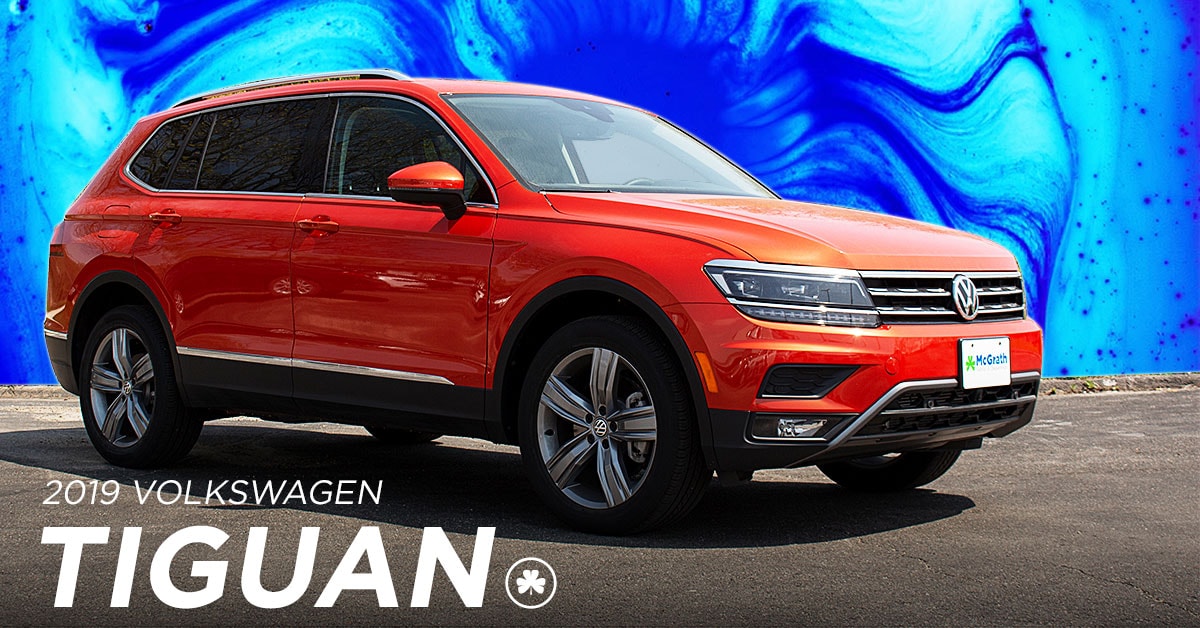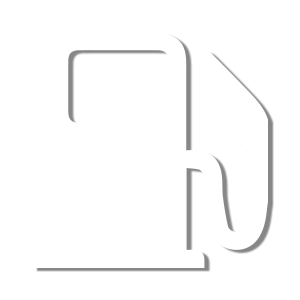 Standard
22 HWY
27 City
Standard
2.0L I-4
Cylinder Engine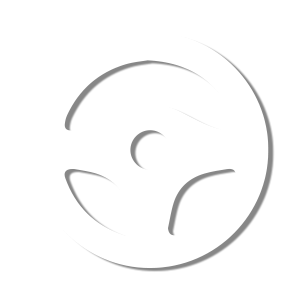 Standard
Steering Wheel Audio Controls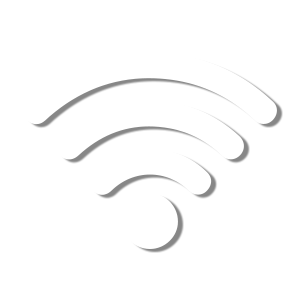 Standard
Wireless Phone Connectivity
Introducing the 2019 Volkswagen Tiguan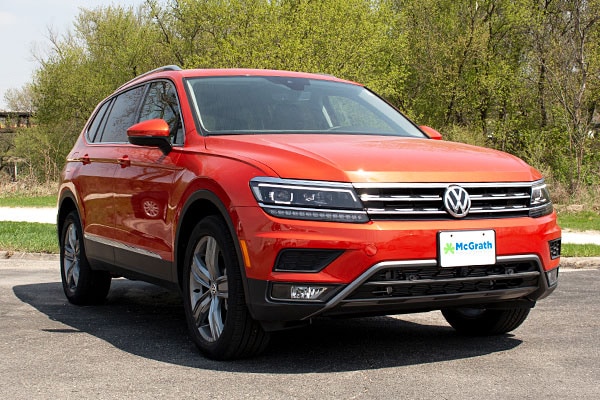 Clean Cut
The 2019 Volkswagen Tiguan is a great choice for Iowa SUV buyers looking for an in between mid-sized SUV and compact crossover SUV. It is more spacious than a Honda CR-V and has distinct advantages when compared to other models in its class. The 2019 version has a stylish, curvy appearance and offers stellar performance for a mid-ranged SUV. And it's only available at McGrath Volkswagen of Marion and McGrath Volkswagen of Dubuque. Let's take a closer look at the 2019 Volkswagen Tiguan.
Tiguan First Take
Exterior Features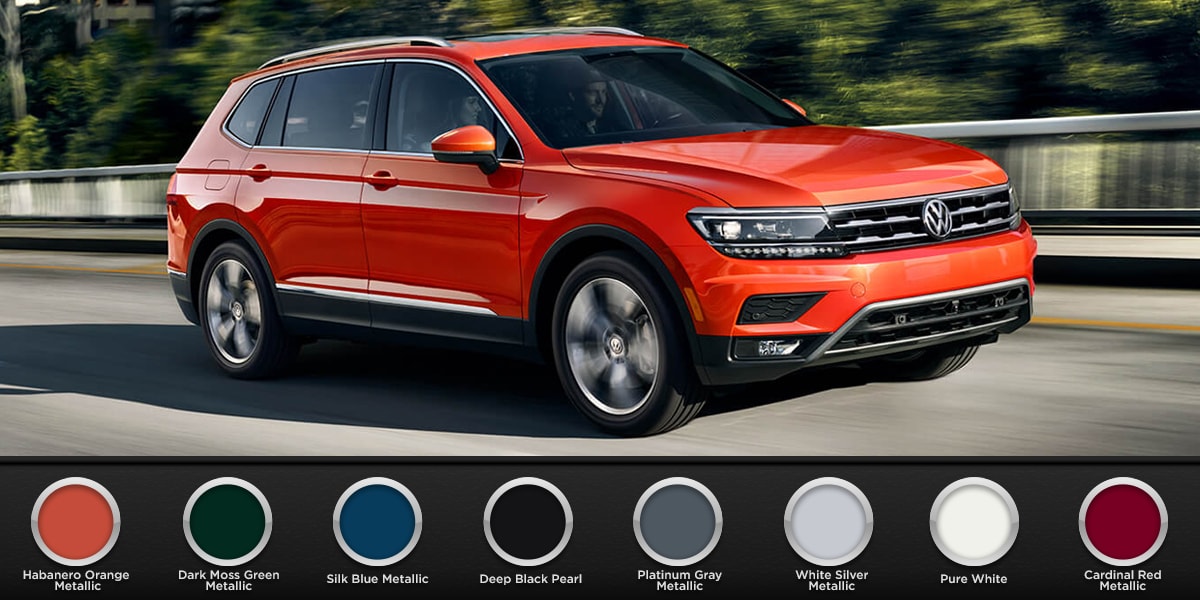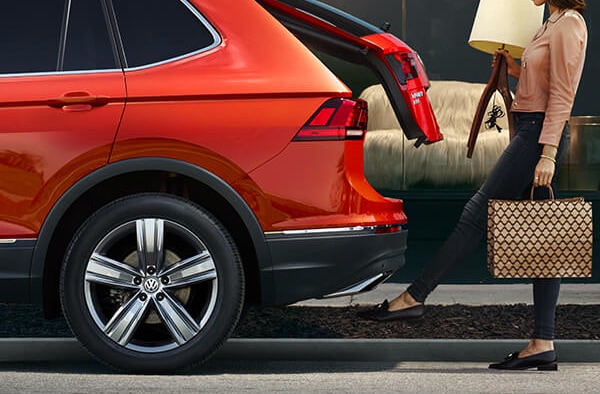 Contemporary Style
The 2018 Tiguan received an extensive design change and this new model's exterior remains unchanged from that previous iteration. It isn't very stylish with few curves and lining. The model is 185-inches long from bumper to bumper. It has wide grille at the front; a part and parcel of VW's signature style. The headlights are broad and square and easily forgettable. It has 17" alloy wheels. The SUV comes in eight color schemes- 6 metallic, 1 black pearl and 1 pure white.
A Closer Look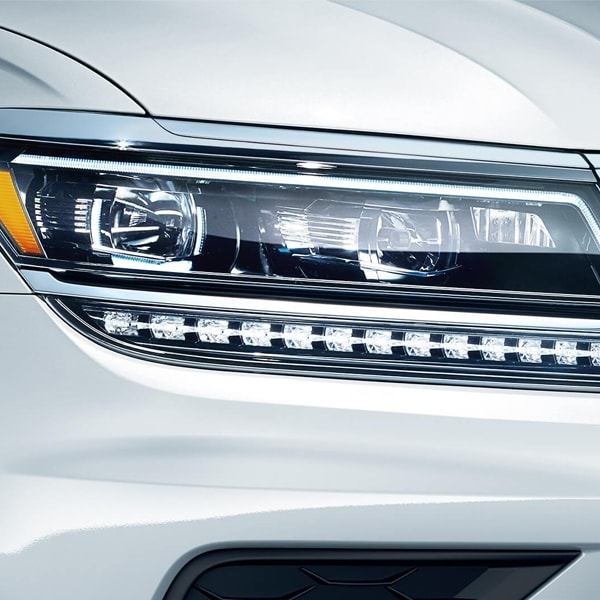 Halogen Headlights
The face of the Tiguan is framed with halogen headlights on most trims. LED headlights are only available on the SEL Premium trim level.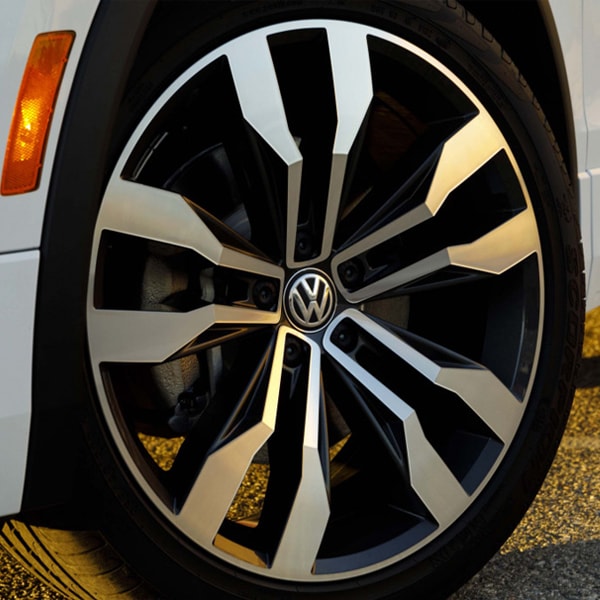 Alloy Wheels
Standard 17-inch wheels come on the base trim of the Tiguan. 18 and 20-inch wheels come available on the SE and SEL trims.
Interior Features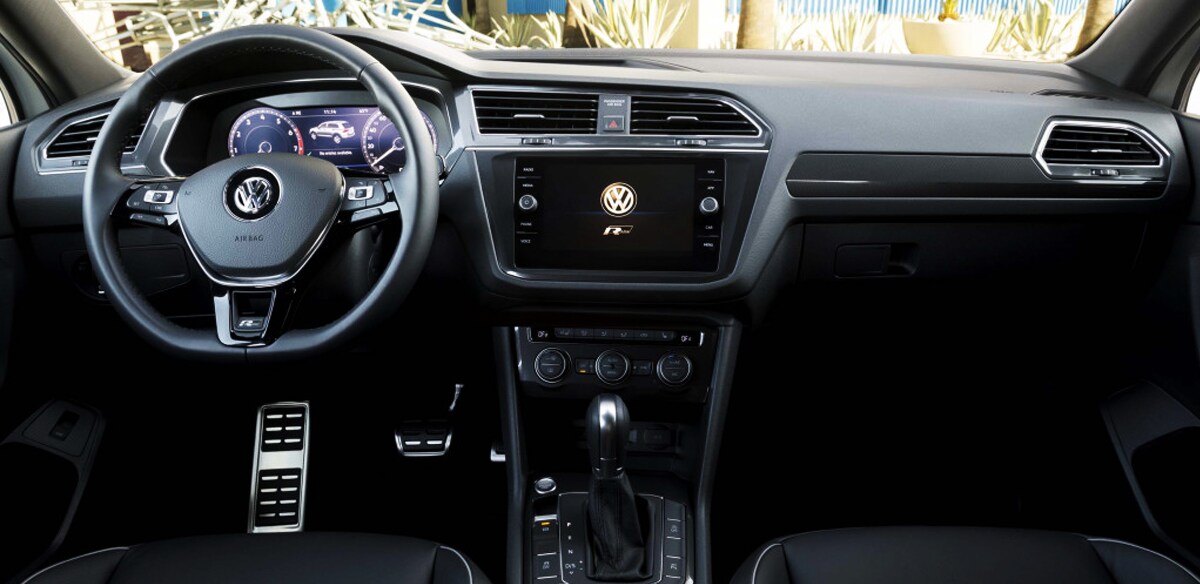 Cozy Cabin Space
The front seats on the VW Tiguan are firm and supportive. They offer a nice adjustment level and lumbar support. The upholstery on the base model is cloth and has a gripping, strong feeling. The SE and SEL trims come with synthetic leather that are durable and easy to clean. It is equipped with a sunroof.
There is a lot of legroom and headroom on the first and second row of seats. The third row is not suitable for adults but small kids can be seated there comfortably.
With the base model, buyers will get a 6.5-inch touch screen, rear camera, keyless ignition and cruise control. The SE trim ads a power driver's seat, dual climate control and heated front seats. The SEL Premium adds power lift gate, active lane control, parking sensors, Fender audio system and rain sensing windscreen wipers.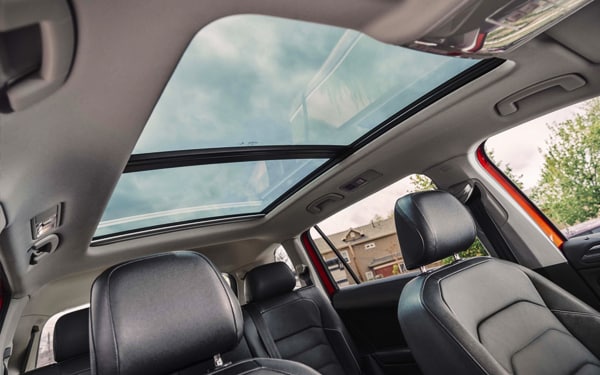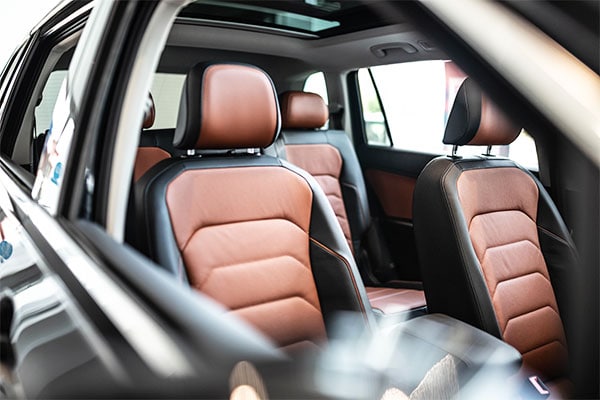 Performance
The 2019 Volkswagen Tiguan only comes with one engine which is becoming rare for an SUV of this class. The 2.0-liter turbocharged, four-cylinder engine can raise 184 hp. It has an 8-speed transmission. Although it provides enough power for jaunts across town, you will find it struggling to accelerate quickly on the highway. The Tiguan's drive is smoother but most other brands are more engaging, giving a drive with better pickups. It can tow up to 1,500 pounds of weight.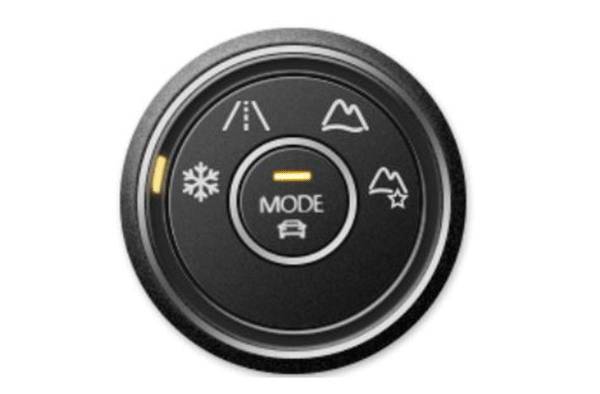 Snow Mode - Snow Mode allows you to upshift earlier and help keep the vehicle in a lower RPM range to help mediate the power to the wheels.
On-Road Mode - On-Road Mode is perfect for when driving on paved roads to provide a comfortable experience.
Off-Road Mode - Off-Road Mode is best for helping maintain traction on off terrain surfaces. It will activate Hill Descent on steep grades to keep you safe.
Off-Road Custom - The Custom mode allows vehicle owners to set their own preferences to their liking.
Find Your Perfect VW Tiguan!
With the largest selection, hottest offers and a fun and friendly team to guide you through the process, McGrath Volkswagen Tiguan is the only choice when it comes to shopping for a new or used Tiguan in Cedar Rapids! Get started now by clicking the button below and shop our online inventory!
Shop Now!
Safety Features & Warranty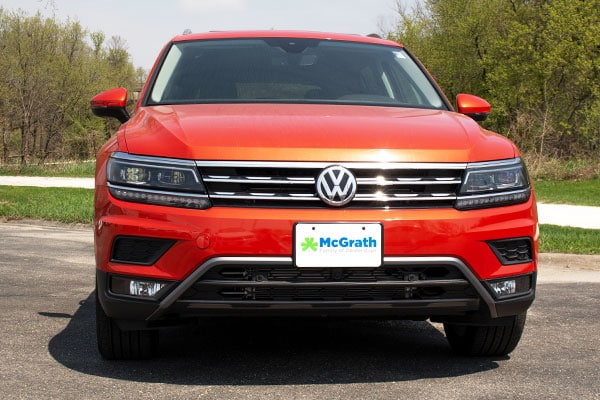 Engineered for Safety
The VW SUV has some very good ratings in terms of safety features. The midsized crossover has ABS braking system, anti-slip regulator, electronic stability control, electronic differential lock, engine braking assist, tire pressure monitor and rear view camera. Dual airbags are included for the front seats as well as airbags at the sides and overhead.
The People First Warranty
The 2019 Volkswagen Tiguan has one of the longest vehicle warranties in mid-range SUV. Volkswagen offers a 72-month or 72,000 miles, whichever comes first, warranty for the vehicle. It has a powertrain warranty of 60 months or 60,000 miles and a corrosion perforation warranty of 12 years of 120,000 miles.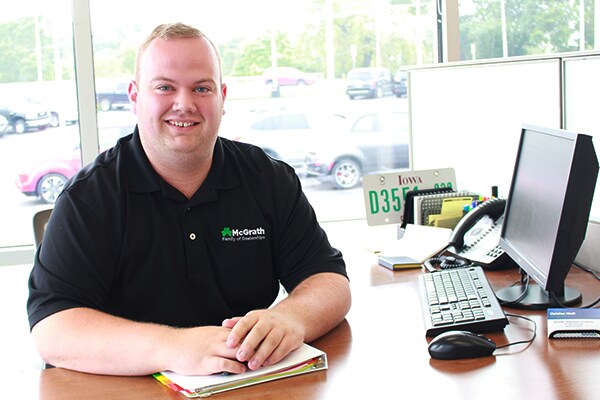 Shop McGrath Volkswagen!
McGrath Volkswagen is proud to be serving Eastern Iowa and now Dubuque, Iowa, to help you find the perfect car. Offering a large selection of new and used cars, trucks and suvs, McGrath Volkswagens is committed to helping our customers and making purchasing a vehicle a walk in the park. Come stop in for a visit today! You always Get More with McGrath!
What Our Customers Are Saying:
Thank You, Brian Green!So, honestly, that was my first visit to a dealership ever, that I actually felt extremely comfortable and felt that the choices were mine to make. Other Dealerships felt a bit too aggressive towards selling a car I did not want. I promise you will not have that problem here.
Truth be told, that's because of one person, Brian Green. This is the guy you need to see if you are looking to buy a vehicle. I bought a 2016 Hyundai Elantra and I have not regretted my choice in the slightest. I told Brian exactly what I was looking for, and he delivered quite well. On top of that, Brian was willing to work with me towards financing this vehicle, no matter how indecisive I was, he was extremely patient. This is a man who knows what's up.
Like i said, if you are looking to buy a vehicle and have some time, I highly recommend that you talk to Brian Green if at all possible. I could not be any happier with my decision to get a car from this store. Thank you guys. Times are gonna be a lot easier for me on these roads. And I'm very grateful for the fun experience!
Rakim Ace Jones
Facebook.com
Great customer service everyone made us feel so welcome and comfortable. We were especially impressed with Brett who sold my son's car to him today! Good job Brett. Hoping to his picture on the employee of the month soon!!
McGrath Volkswagen is a great place to purchase a vehicle. I contacted them via web. And with in an hour I had a salesperson contacting me asking how he could help. After a few days of texts and a phone call or two I was on my way to test drive and buy my wife a 2019 beetle final edition. It was a three hour drive but we'll worth it for the service I was provided. Plus it gave me a few hours to play with all the features of the car.