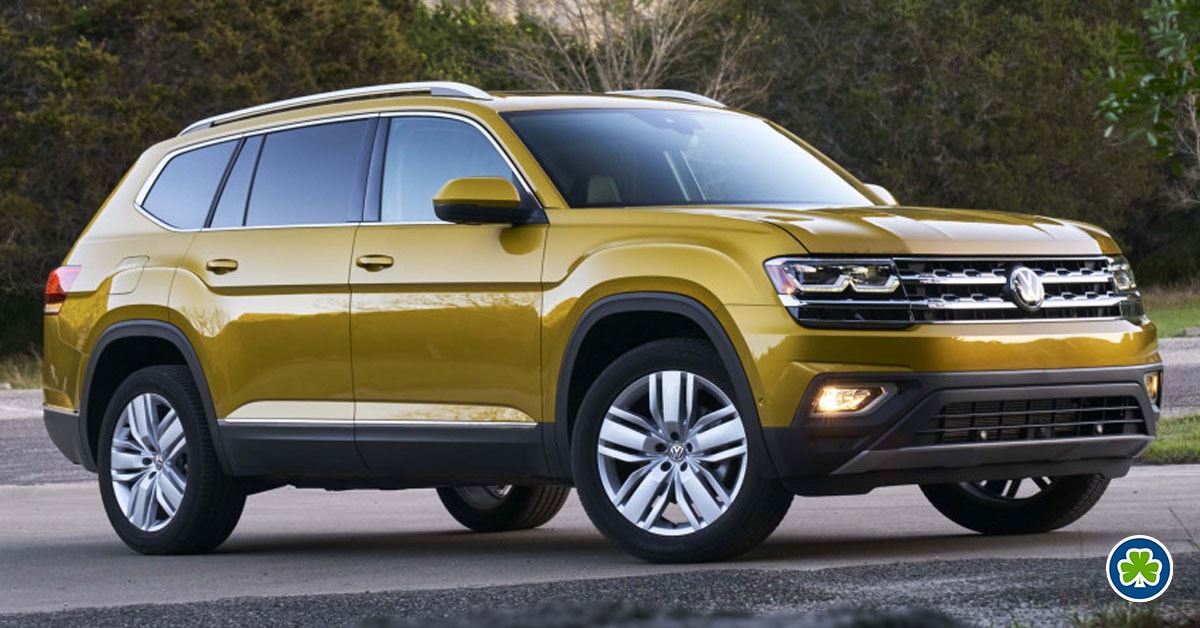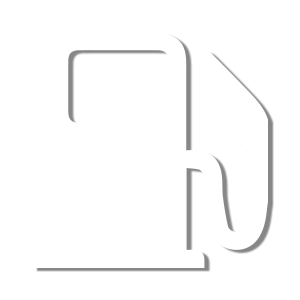 MPG
17 CITY
23 HWY
Standard
3.6L V-6
Cylinder Engine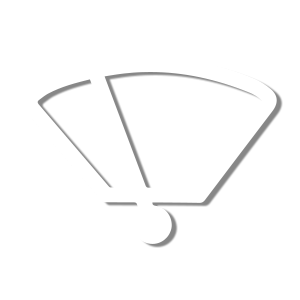 Available
Rain
Sensing Wipers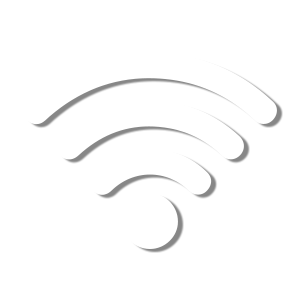 Standard
Wireless
Connectivity
2019 VW Atlas in Cedar Rapids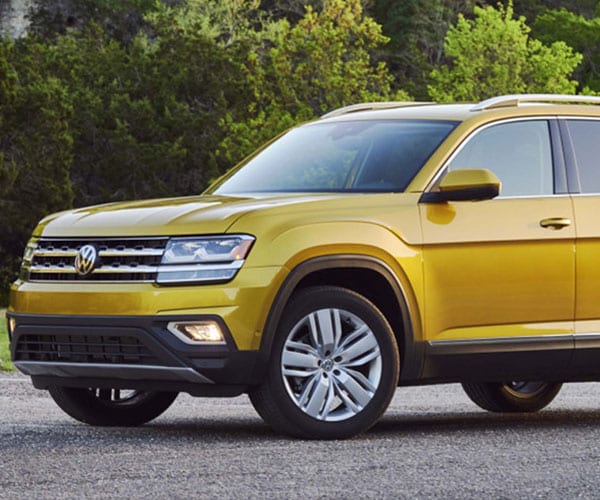 Bigger and Better
In the crowded mid-size crossover market, it takes more than a brand name to make an impression. After failing to corner stateside buyers with the upscale Touareg, Volkswagen headed back to the drawing board and came back with something bigger and better. The 2018 Volkswagen Atlas marked itself out as the largest SUV in the class, and augmented that size with plenty of comfort and amenities. The result was a family-friendly ride that was anything but standard. The 2019 Atlas takes those advantages and pushes them one step further
Volkswagen Atlas First Take
Exterior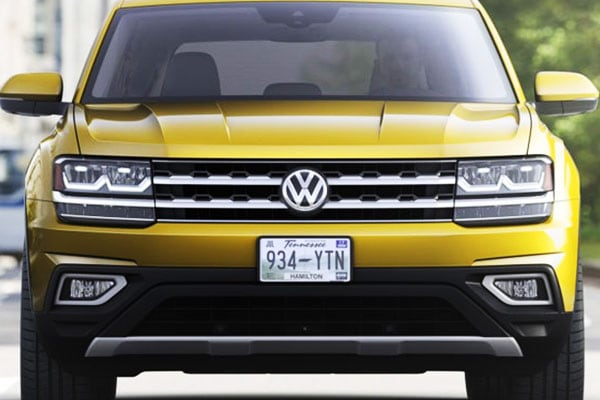 Bold and Proud
This seven-seat crossover SUV might be billed as mid-size but first impressions will show you that it is stretching the limits of that designation. From end-to-end, the 2019 VW Atlas measures in at an impressive 200 inches, and the vehicle's beefy design helps to reinforce those dimensions. This VW SUV comes with squared off headlights, a sturdy profile and some streamlined detail work that helps to bring out the sportier side of the Atlas. These bold design choices help to distinguish the Atlas from more sedan-like competitors in the class. The standard model of this crossover comes with 18-inch wheels, but you can opt for 20-inch wheels with the SEL.
Interior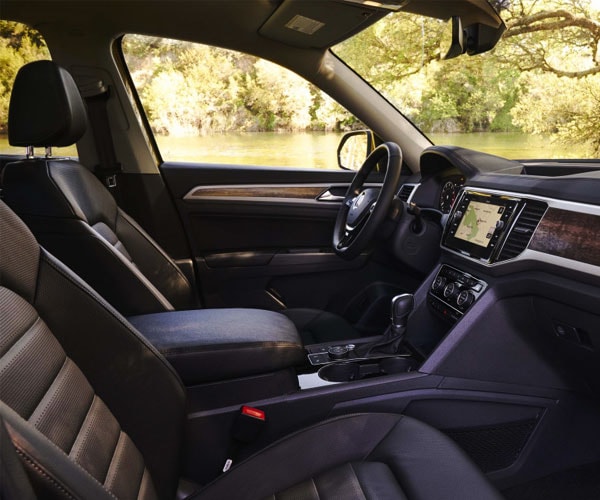 Room for Everyone & Everything
That sense of scale carries over the interior of the 2019 Atlas. The first thing you'll notice when you sit inside the car is that it can comfortably hold 7 adults without any issue, which already puts it way ahead of other three row SUVs. Whichever trim you choose on you'll get plenty of cabin space all the way back to third row, as well as ample cargo room for additional storage.
Sitting in the front row you'll be met with plenty of leg room and a 6.5-inch touchscreen display on the base S-trim or a larger 8-inch screen on the SE-trim and above. The vehicles' infotainment center comes equipped with Apply Play and Android Auto integration and a roof rack, this version also comes with synthetic leather seats instead of the pure leather of the upgraded models. At the SE tier also offers additional USB charging ports and keyless ignition. If you're looking for
luxury then the Atlas SEL model is the ideal choice with its panoramic
sunroof, cooled fronts seats and embedded navigation system.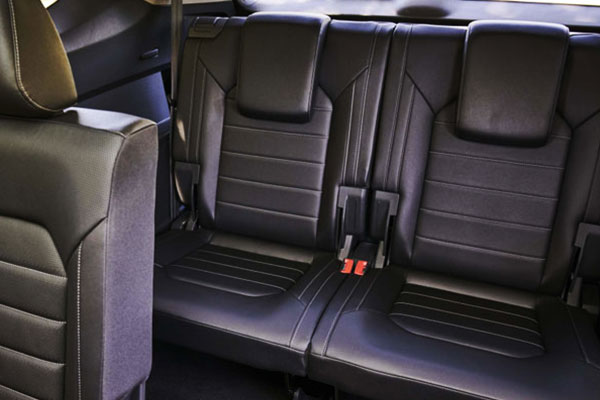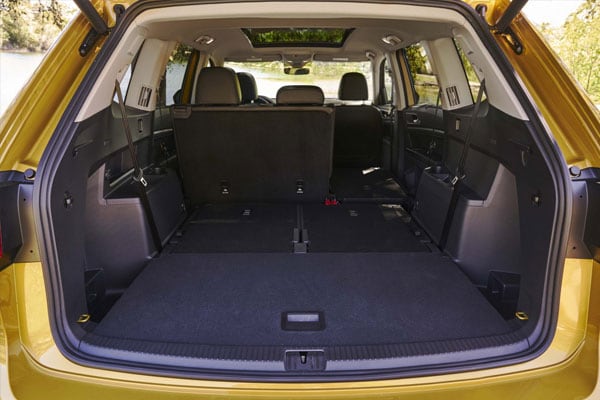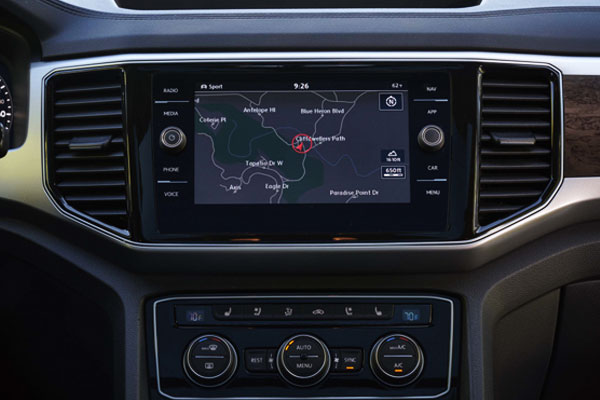 Find Your Perfect VW Atlas!
With the largest selection, hottest offers and a fun and friendly team to guide you through the process, McGrath Volkswagen is the only choice when it comes to shopping for a new or used VW in Cedar Rapids! Get started now by clicking the button below and shop our online inventory!
Shop Now
Safety Features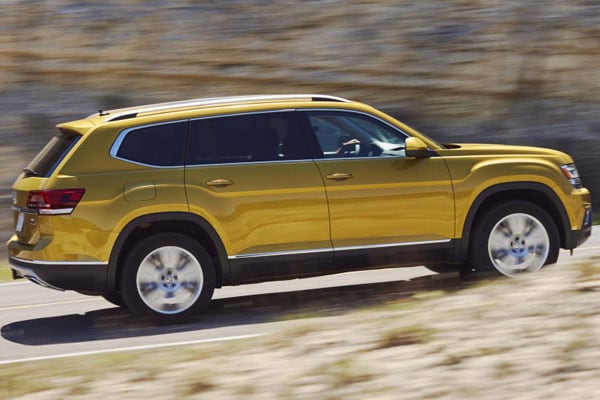 Feel Safe and Secure
This family-focused VW SUV comes with all the features you'd expect in a mid-sized crossover and many more. All trim levels come with advanced safety technology as well as six airbags and a sophisticated pre-collision system. Other helpful features include forward collision warning with automatic braking, blind spot monitors, adaptive cruise control and rear cross-traffic alert.
Standard Safety Features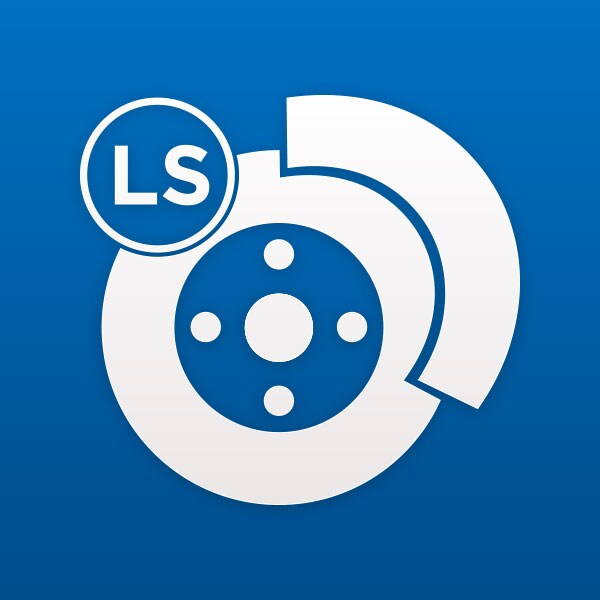 Automatic Braking
When going at a slow speed, this feature will apply brakes to avoid a front end collision and slow you down rapidly.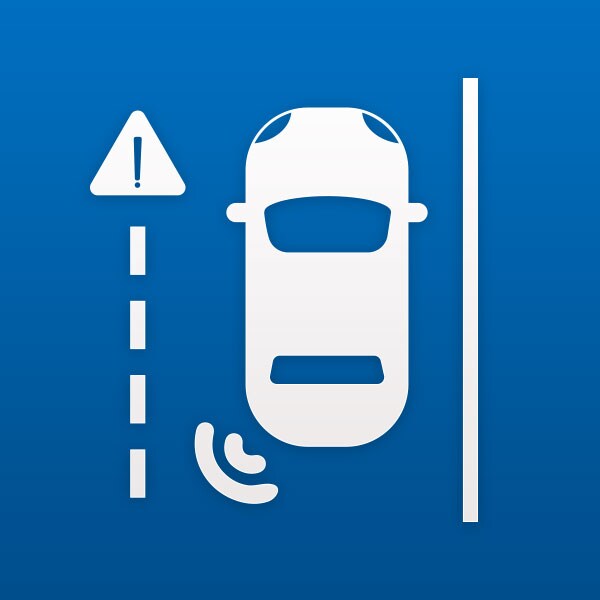 Blind Spot Detection
When changing lanes, this feature will alert you to avoid a collision with a moving vehicle in your blind zone.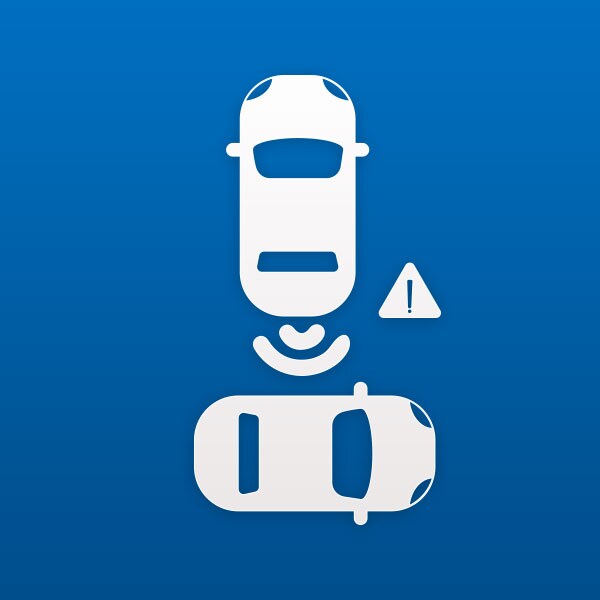 Rear Cross Traffic Alert
This feature senses when a movement is detected at your rear and alerts you with a series of beeps.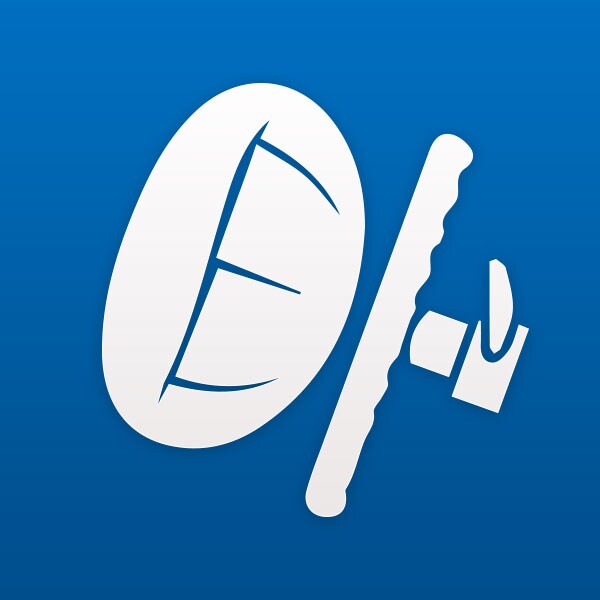 Airbags
The 2019 VW Atlas comes fully equipped with 6 airbags covering the inside of the vehicle giving you confidence while driving.
Performance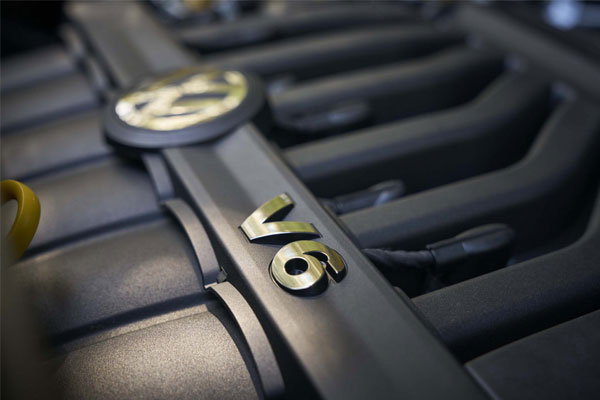 For a bigger vehicle the 2019 Atlas offers surprising agility and acceleration. The Atlas comes in two engine types: the base 2.0-liter turbo-four engine that produces 235 horsepower and 258 pounds of torque, or the heftier 3.6-liter V-6 that will generate 276 horsepower. Both of these engines come with an 8-speed transmission. But while the smaller engine is FWD only, buyers can opt to upgrade to AWD on the larger engine. In terms of fuel mileage the FWD V-6 version of the SUV should get around 23 mpg on highways, while the AWD model is good for 25 mpg.
2.0L Turbo-four Engine235Horsepower
3.6L V-6 Engine276Horsepower
3.6L V-6 Engine5,000LBS
Towing
Capacity
What Our Customers Are Saying
Nate was amazing he got me and amazing car and at amazing price. So happy with my experience at this store. Will definitely come back here again.
Kimberlynn Bartley
Cedar Rapids
Alex was very accommodating to my needs. I appreciated the the efficiency of the staff and how quickly I was driving MY car home! He allowed me to take my time and even meditate a little in the vehicle to not feel pressured. How awesome is that?
Excellent !!!! Christian Hindt and the whole crew was very professional. I feel I was treated right and got a good deal and also a great car. I would recommend this dealership to anyone. Again great job everyone. Thank you
I had a great experience purchasing my vehicle through the Marion Used Car Superstore. Curt Conrad helped me pick out the perfect SUV in my price range and made the entire process go as smoothly as I could have hoped. He worked with me to get me what I was looking for and made sure I was satisfied with everything. I would definitely recommend his services. One of the best car buying experiences that I've ever had!