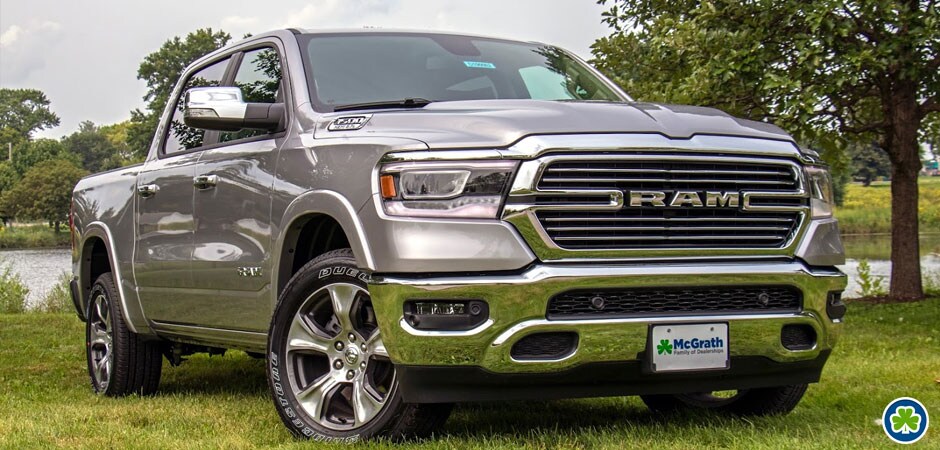 Introducing the strongest, most luxurious, and most capable truck in its class! The all new 2019 Ram 1500 sweeps away the competition with it's newly redesigned looks and class leading features. This heavy duty truck fits all the needs of the Midwest truck buyer with its strength, capability, technology, and luxury. This truck is made for the road and on the job!
Stunning Redesign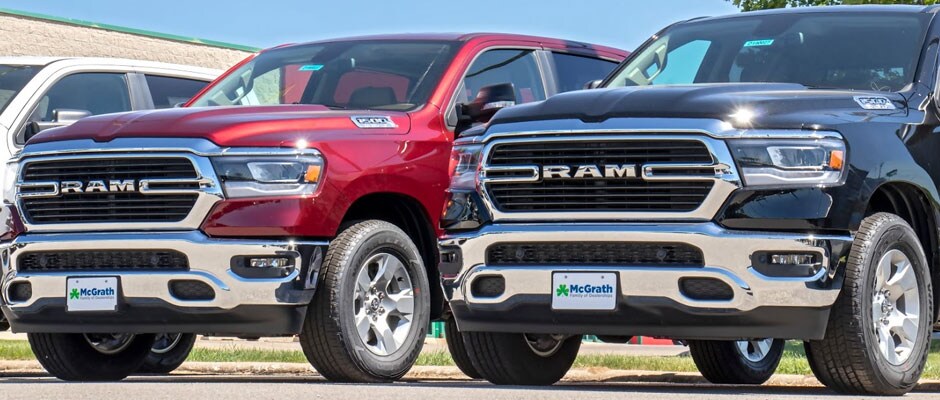 Lighter, longer, wider, and redesigned! The 2019 Ram 1500 offers strength and luxury, making it the perfect truck on the job and out on the town. The most notable change in the 2019 Ram 1500 is the extra 4-inches added to the cab and 98% of the truck is made of high-strength steel!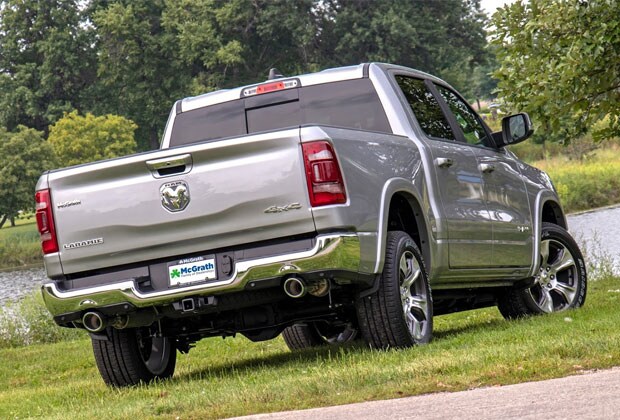 New Exterior Features on the 2019 Ram:
New shark fin antenna
New grille
New headlamps
New badges
33.3" x 43.4" panoramic sunroof
The new tail lamps come in three configurations: Halogen, LED, and LED with blind-spot monitoring. The headlamps also come in three configurations: Halogen, full LED, full LED with adaptive front-lighting system.
Class Exclusive Features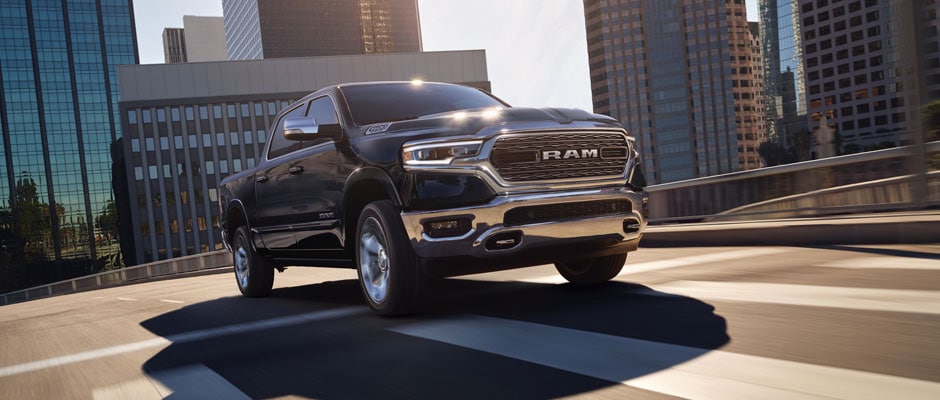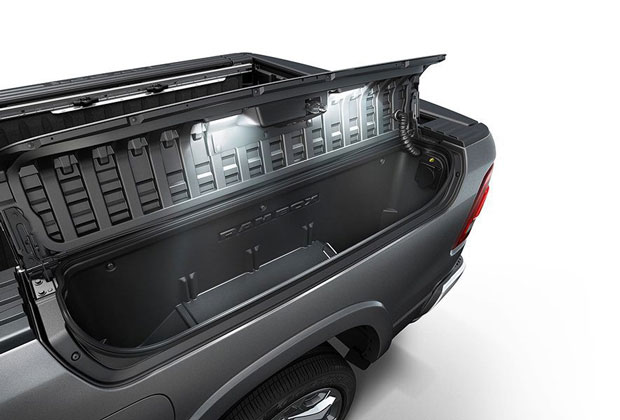 Features exclusive to the Ram:
Reconfigured Center Console
Type C USB
Smart fold rear console
List Item Number Four
Active airdam
In-floor storage
Rambox
Air Suspension
12-inch Uconnect touchscreen
Premium Harman Kardon Audio System
Available Powertrain Options: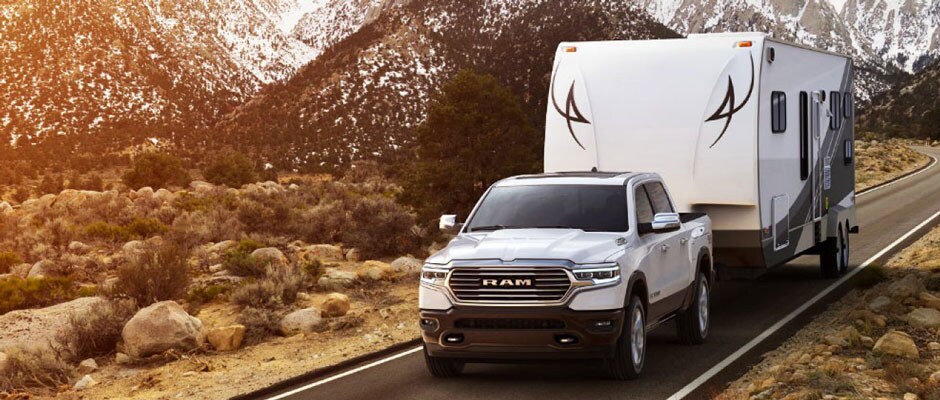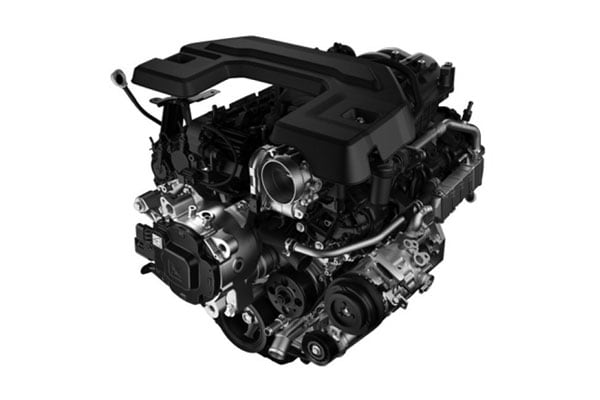 3.6L Pentastar v6
Up to 7,730 lbs of towing
Up to 305 HP
Up to 269 LB-FT of torque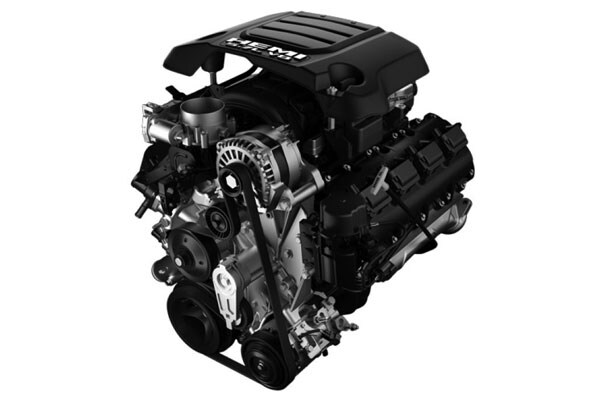 5.7L Hemi V8
Up to 11,610 lbs of towing
Up to 395 HP
Up to 410 LB-FT of torque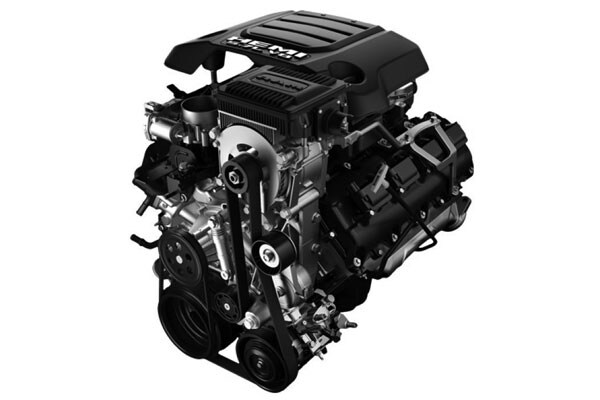 5.7L Hemi V8 eTorque
Up to 12,750 lbs of towing
Up to 395 HP
Up to 410 LB-FT of torque
Interior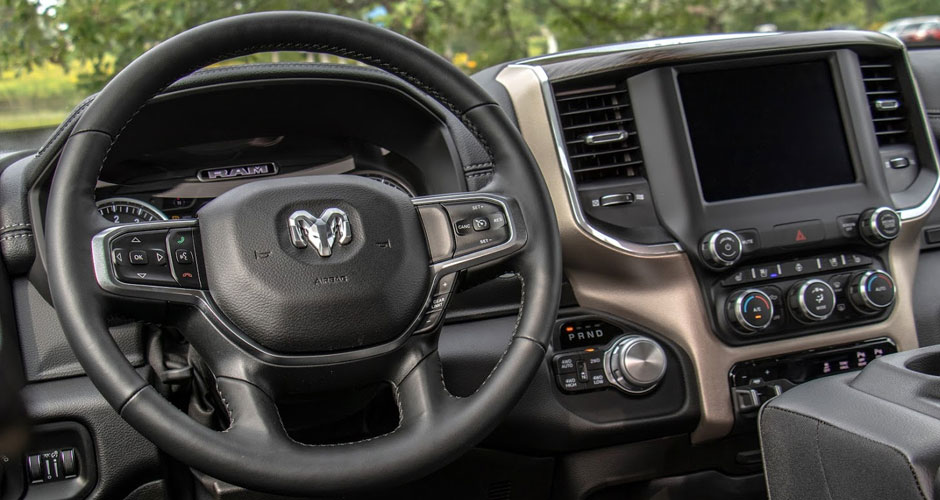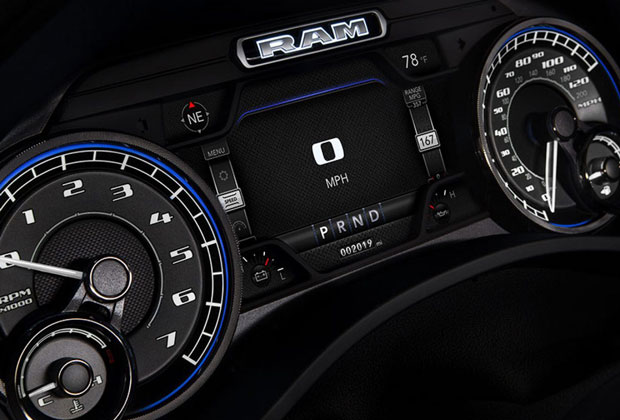 As mentioned previously, the Ram 1500 has the best-in-class storage volume. Stash your equipment, travel bags, or kids toys in the in-floor storage that can hold up to 151.1 liters of storage. The back of the truck is not the only thing with more storage options, enjoy the newly redesigned center console that offers space for five phones, a 15-inch laptop, and much more! The center console can be reconfigured to up to 12 different storage combinations for optimized personalization.
Advanced Technology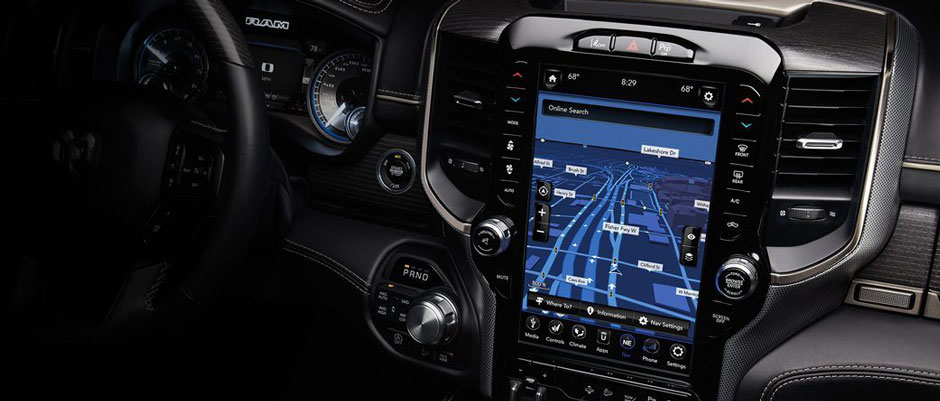 With the 2019 Ram 1500 you will get technology that no other truck can offer you. The Ram has the largest in class 12-inch touchscreen. With this large touchscreen you are able to do two things at once by splitting the screen between two applications, navigate the road while navigating your music!
Ram Country Has it All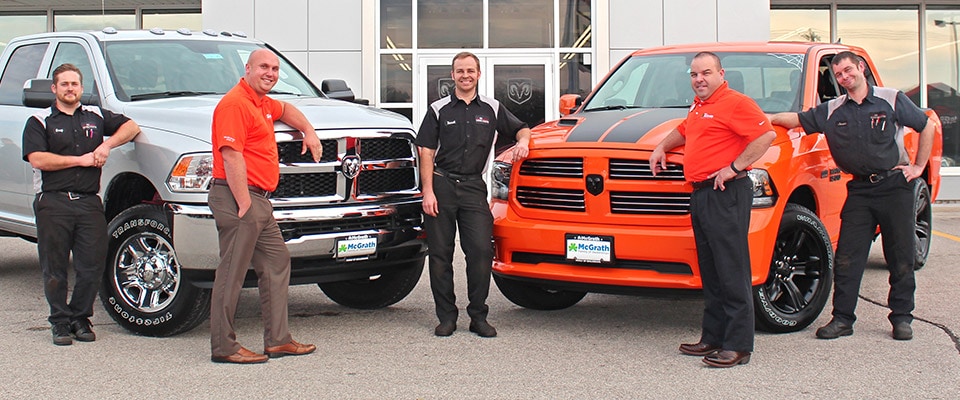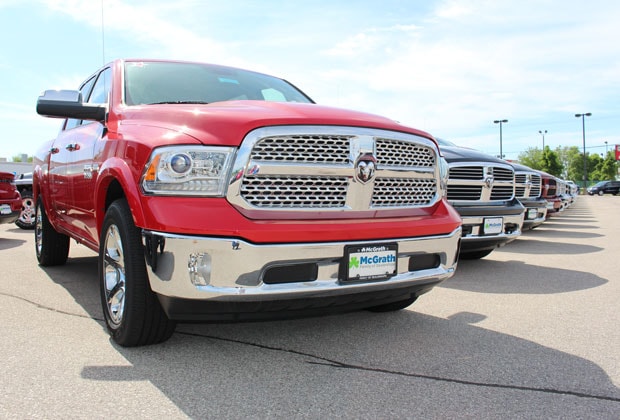 Ram Country is your one-stop truck shop in Cedar Rapids. With the widest range of Rams to choose from, transparent pricing with incredible discounts, the best and most complete service from sales to maintenance, and our extensively trained consultants, it's no surprise that more folks are choosing McGrath over any dealership in the region.
Why Choose Ram Country
Largest Ram inventory
Largest discounts
Exclusive Ram truck center
Free shipping
Team of Ram truck experts
Meet the All New Ram 1500 Rebel!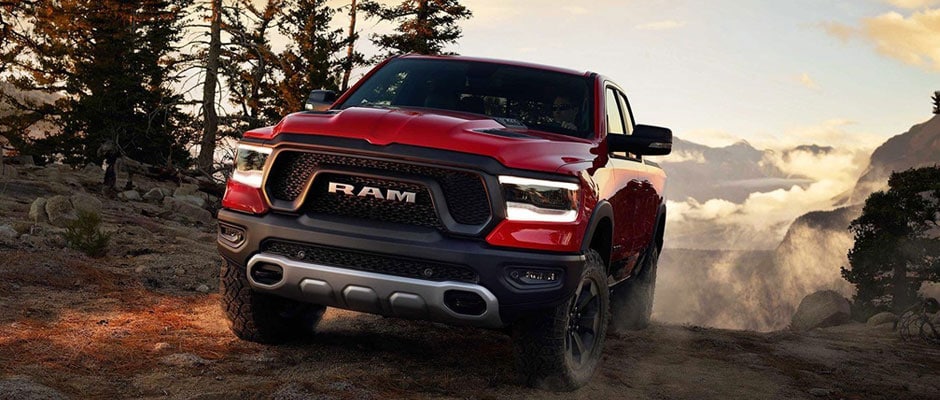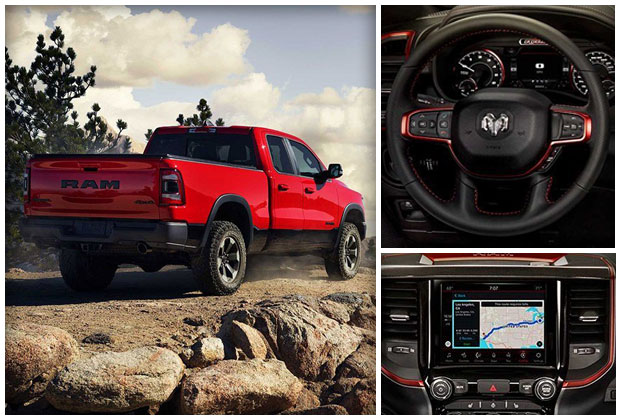 The 2019 Ram 1500 introduces an all new trim level for off-road capabilities. Meet the Ram Rebel, this new trim contains class-exclusive off-road features like; active level four corner air suspension, an added 2-inch lift, wrangler DuraTrac tires, and electronic locking rear differential. It has the capabilities to take you on your next adventure off road or on!
Safety you can count on!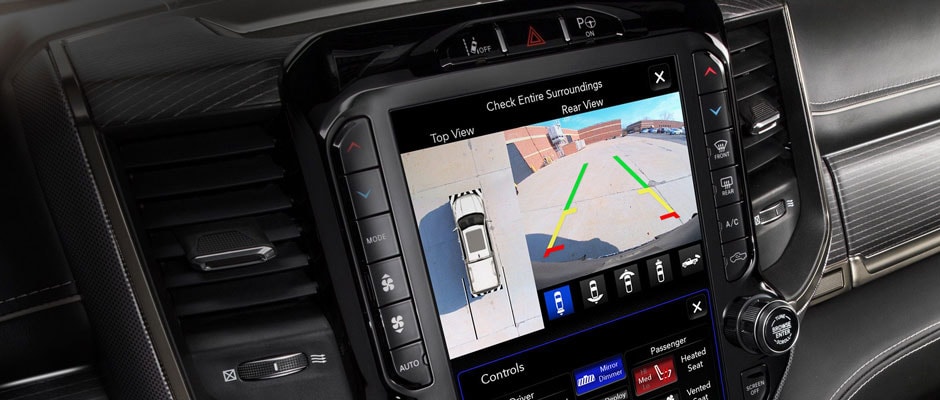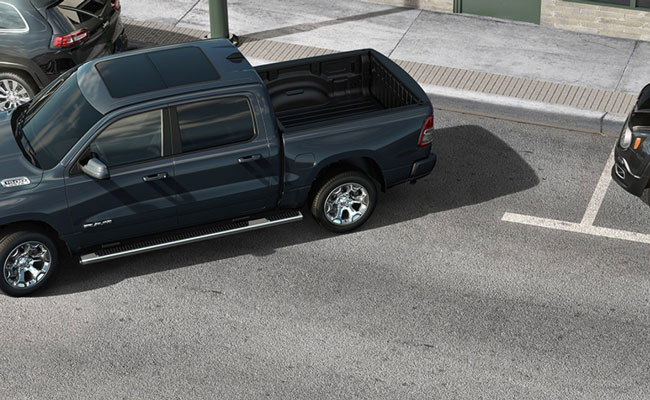 Guided parking
The guided parking feature assists in parallel and perpendicular parking spots. The system will direct the driver to shift gears, brake, or accelerate while the vehicle steers itself.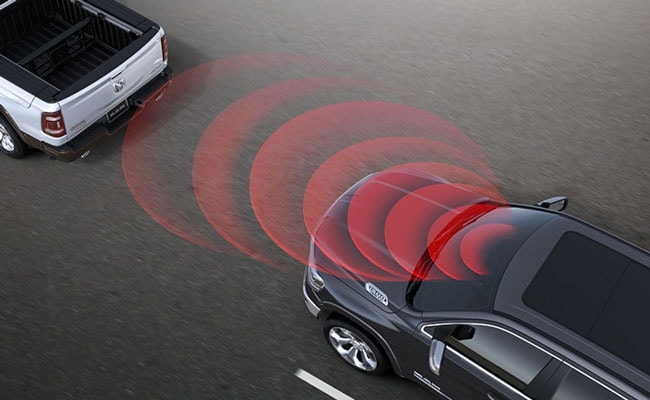 Adaptive Cruise Control
The smart cruising detects other vehicles in front of the 2019 Ram and automatically adjusts the speed to allow for a safe distance between the two vehicles.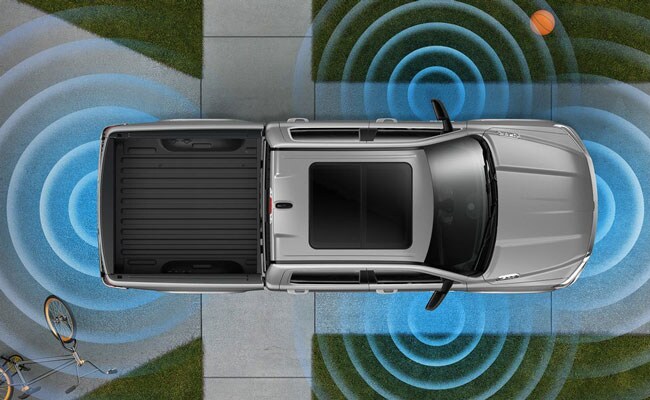 Surround view camera
The 360° surround View Camera provides an accurate picture of the vehicles surroundings while in reverse. This is great for hooking up to trailers, parking, or simply backing out of a spot or driveway.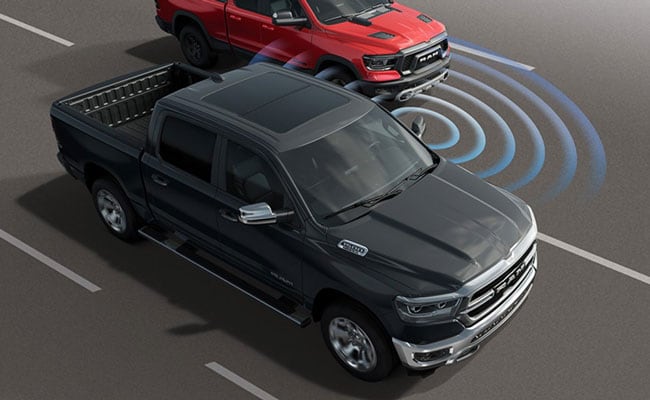 Intelligent Assistance
The LaneSense Lane Departure Warning will alert the driver when unintentional lane departure occurs. The vehicle will send audible and visual alerts to help guide the vehicle back into its lane.
What Our Customers Say About Us:
It took the whole village to deal with me but I am extremely happy with my 2017 Jeep Renegade! Thank You to Eric Smith for dealing with the majority of my craziness answering all my questions and concerns and to Melissa and Eric as well for all the hard work in the financing department, and to John for showing us the Jeep and taking us out for our test drive! You guys have a great team down there! Thank You!
Ashley Bunz
Pat McGrath Chrysler Jeep Dodge Ram
I came in having never leased a car before and was set up with John Blaber. Through the whole process he was fair, understanding and honest about what I should expect. I never felt pressured into a deal and it seemed he was looking out for my best interest. I also worked with Zach in the finance department who guided me through and answered all of the questions I had about payments, warranty etc. It was overall a great experience and I would recommend those two to anyone
Zach Detweiler
Pat McGrath Chrysler Jeep Dodge Ram
Cedar Rapids Ram Country Experts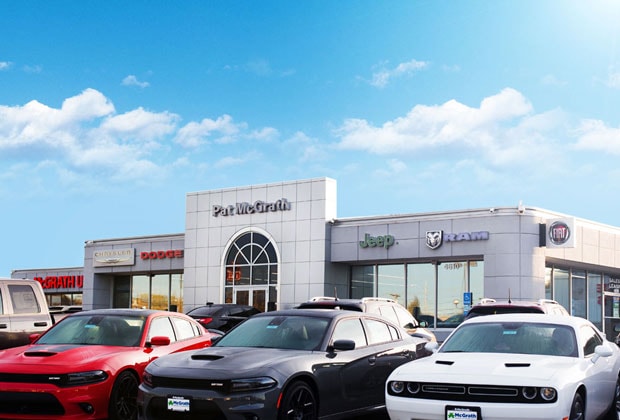 Here at Ram Country Cedar Rapids, we have the largest RAM 1500 inventory in Eastern Iowa. Because we have the largest inventory we provide competitive pricing to get you in your new Ram today! Stop on out at Ram Country and talk to our knowledgeable team of Ram Experts. They are ready and happy to help you find your next 2019 Ram 1500 pickup.
Get Directions