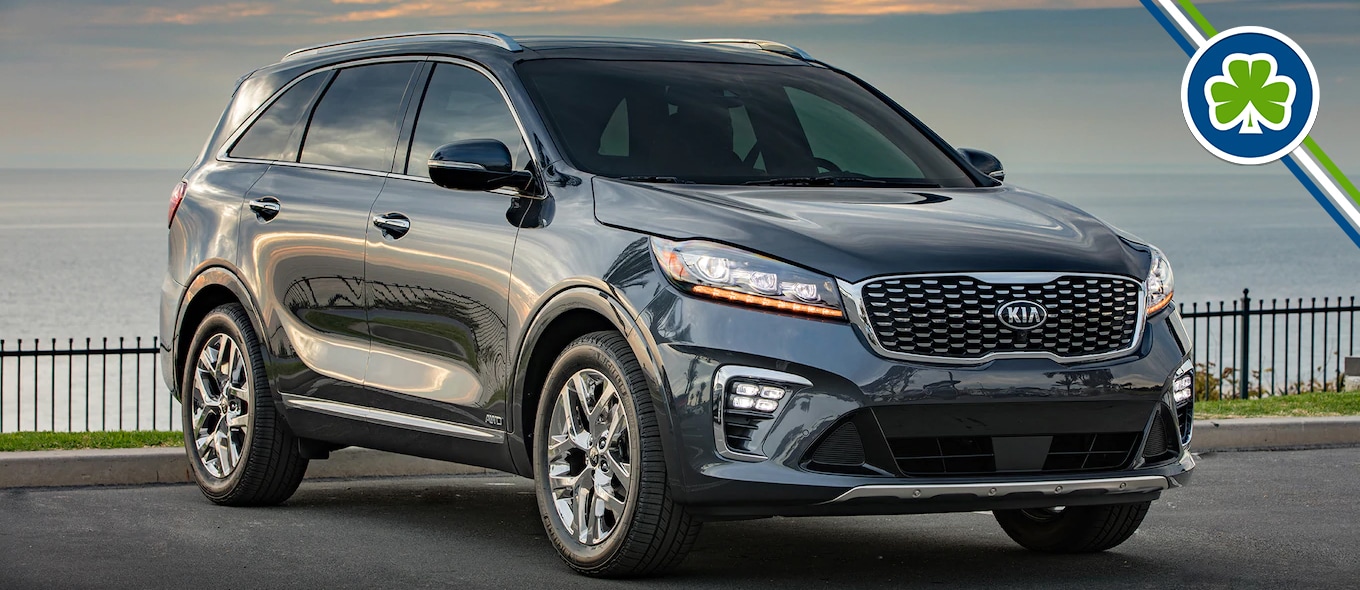 The Kia Sorento is a perfect size crossover SUV that has all the tech and features you could want in a new 2019 SUV that starts around $25,000. Its distinctive styling and third-row seat make it practical, and honestly one of the most value-packed SUVs in the United States. The Kia Sorento has received major updates in recent years to culminate in the very popular 2019 Kia Sorento that you are researching today. With that being said, thank you for visiting mcgrathauto.com today! We are excited to help with your automotive search and the Sorento is one of our favorite vehicles to sell around Cedar Rapids, Iowa City and Dubuque! It still maintains the initial appeal that has made it so successful in the SUV market for so long. Its modern appearance,available AWD All Wheel Drive, technology enhancements and overall customer satisfaction makes it the perfect option for SUV/crossover buyers in Iowa. If you are looking for a rightly priced, practical and value-packed vehicle, then the 2019 Kia Sorento is the shortstop for all your needs.
What You Are Getting
No matter which version you choose, including: L, LX, SX, EX or SXL versions, there are all a great value when comparing to other SUV's on the market today. Here are some of the score points of the 2019 Kia Sorento.
Exterior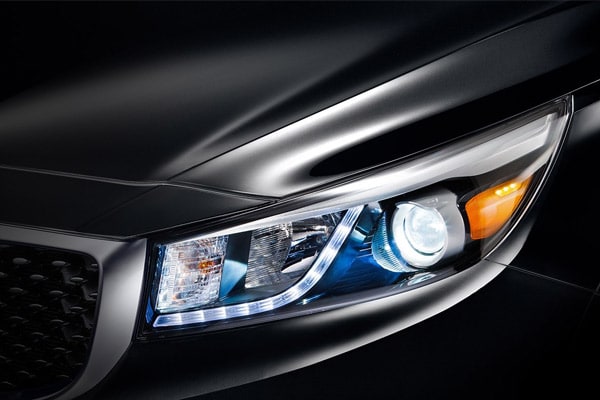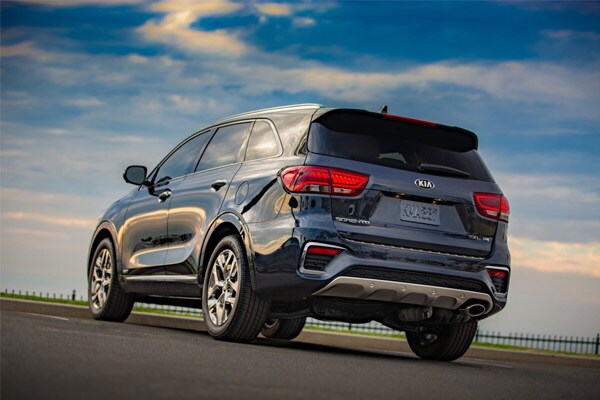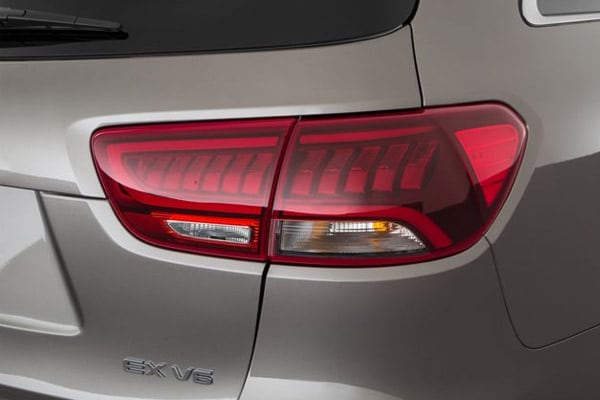 The Kia Sorento makes a styling statement with the latest updates including the grille design, LED headlights and overall design language. Minor changes have been made from the 2018 version which was successful. It is easy to spot the 2019 Kia since it is visually appealing, with subtle adjustments to the bumper, taillights and the back. The higher trims come with full LED lighting with noteworthy changes that you will surely appreciate.
Interior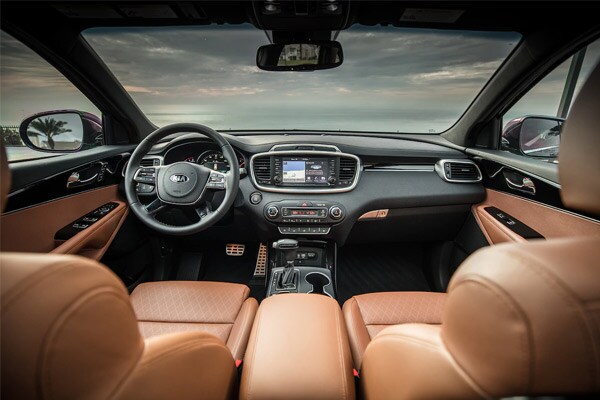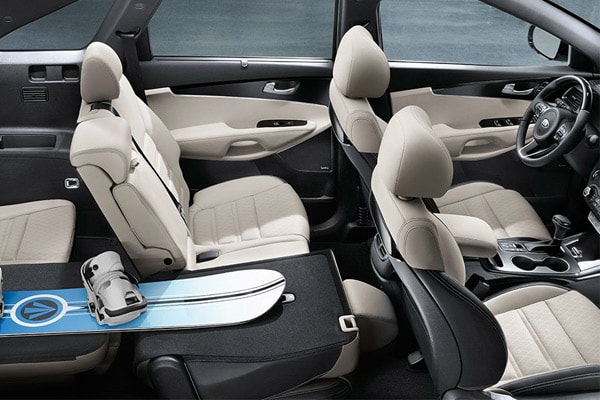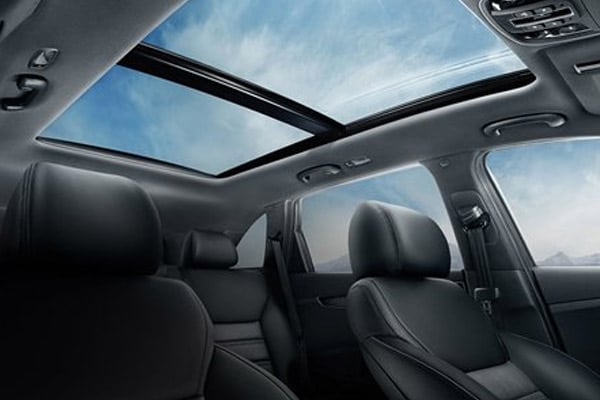 The interior will certainly capture your attention with its detailing and careful design. The well-made interior provides you with more than enough features that you are not likely to get in a car of this price range. The steering wheel makes for a comfortable maneuver with its handling and four spokes. It contains all the necessary buttons on the steering so you can easily access them without getting your eyes off the road.When it comes to practicality, the Kia Sorento has no close competitor. It is roomy and can carry up to seven passengers with the third row. If you are looking for a family car, the Kia Sorento will be enough for your kids and family dog to comfortably fit in even on long trips.
Technology and Features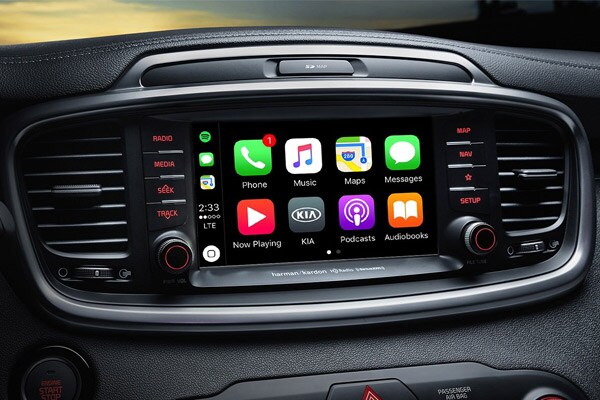 The cabin of the 2019 Kia comes standard with a 7-inch display and digital gauge cluster instruments. It includes a clear navigation system and climate controls that are ergonomically placed just below the screen. Higher trims of the Sorento come with touch climate controls while the base versions have toggle-switches. Heated and cooled seats are also available in all versions of the 2019 Kia Sorento and also standard with power control seats. This Kia SUV includes numerous infotainment options and comes standard with Apple CarPlay and Android Auto. All tuned with a premium sound system. You will no longer have to worry about your phone going off due to the available wireless charging support that is standard in all Kia Sorento SUVs.
Performance and Driving
Engine 3.3LV6

Horsepower 290
Tourque 252LBS-FT
Transmission 8Speed
Automatic
We Are Your Cedar Rapids Kia Dealer!

McGrath Kia is the preferred dealer for car buyers in the midwest. We offer transparent pricing, convenient test drives, and a laid-back shopping experience. We take pride in what we do, but we prefer to let our customers tell you about it.
What Our Customers Say
Our experience with McGrath Kia was exceptional. I am not easily impressed either. Our salesperson Zach Veenstra was terrific! Zach helped with all issues and concerns from the very beginning, all the way until the last day when he spent nearly an hour with us explaining all the features of our new Kia Sorento. In addition to Zach, the sales management team was very helpful as well. Johnny and Trevor were very helpful in making things work for us. They went above and beyond in order to ensure our satisfaction. Our finance manager Ethan was great as well. Good humored and professional throughout. The environment and culture at this dealership is one worth mentioning because it is both professional and friendly. I never once got the sense that they felt entitled to our business as some businesses do. As a business owner who holds this philosophy I am deeply appreciative of other businesses that do not adopt the entitlement mentality. So, thank you, good job, and keep up the good work!
Mike Gillingham
Walker, IA