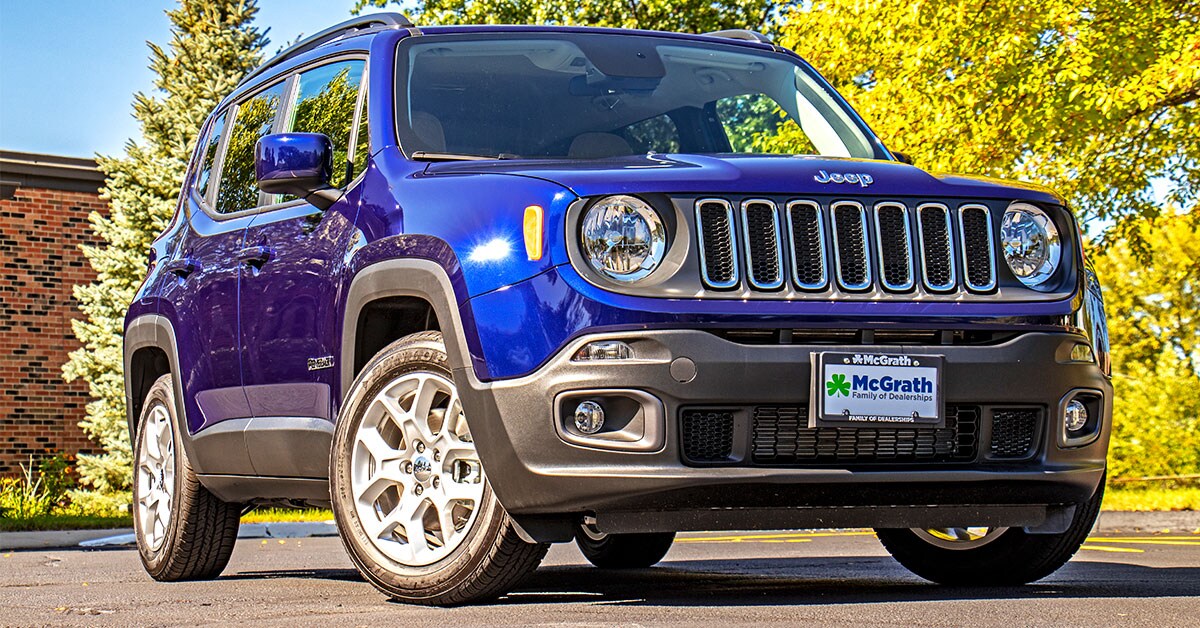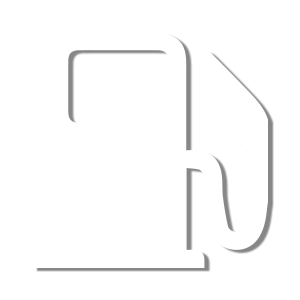 Standard
24 HWY
31 City
Standard
2.4L I4 Zero Evap M-Air Engine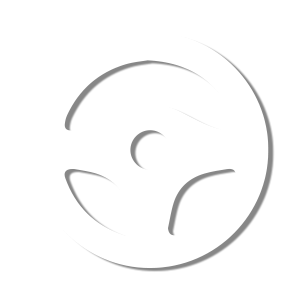 Standard
Steering Wheel Audio Controls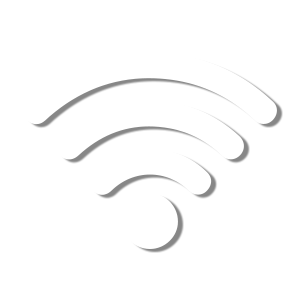 Standard
Wireless Phone Connectivity
Introducing the 2019 Jeep Renegade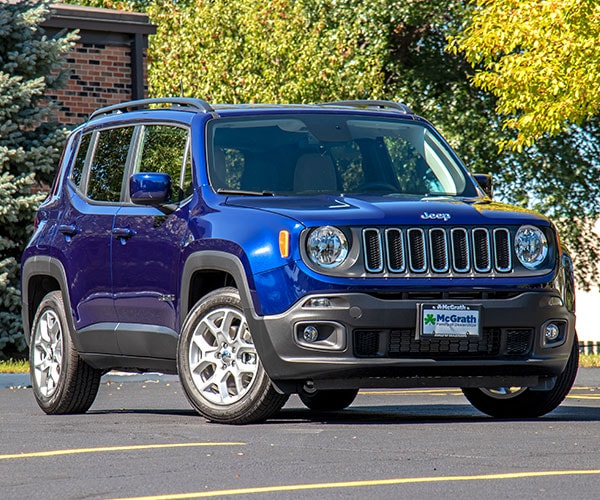 Jeep Like Persona
When the Renegade first arrived at our Jeep dealer we were very curious as to what the die hard Jeep loyalist would think about it, turns out that everyone seems to find it as a practical and unique SUV. Jeep owners saw it as a nice entry into the Jeep lineup and it then brought people in who would not previously considered a Jeep.
First introduced in 2015, the Jeep Renegade was established as the smallest and most affordable model in the company's lineup. Despite its diminutive size, this subcompact Jeep crossover still offers true off-road capabilities and a wonderfully responsive drive that more than marks it from other competitors in this class.With the 2019 Renegade, Jeep has taken those already-impressive features and added an updated exterior as well as a more efficient, powerful engine that adds more heft to the Jeep SUV's nimble handling.
2019 Jeep Renegade First Take
Exterior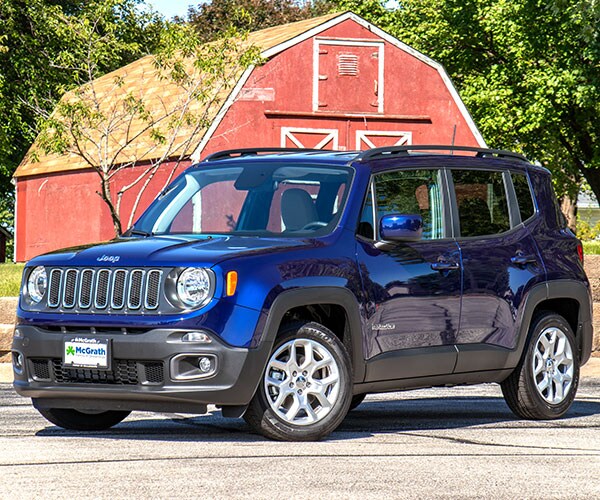 New and Improved Look
With this latest facelift, Jeep has added some style to the Renegade's chunky exterior. The two main elements you'll notice are the sharpened grill, modernized front fascia, and wider foglights, which help to give this new Jeep SUV an undeniable sense of cool. The redesign is capped off with new rounded headlights, an updated wheel pattern, as well as optional LED head and taillights. These new visual flourishes help to communicate the mid-size Jeep SUV's off-road credentials to those who might not be aware.The off-road specific Trailhawk trim includes fortified bumpers, room for expanded tire sidewalls, and a slightly higher ride height to facilitate trail riding.
A Closer Look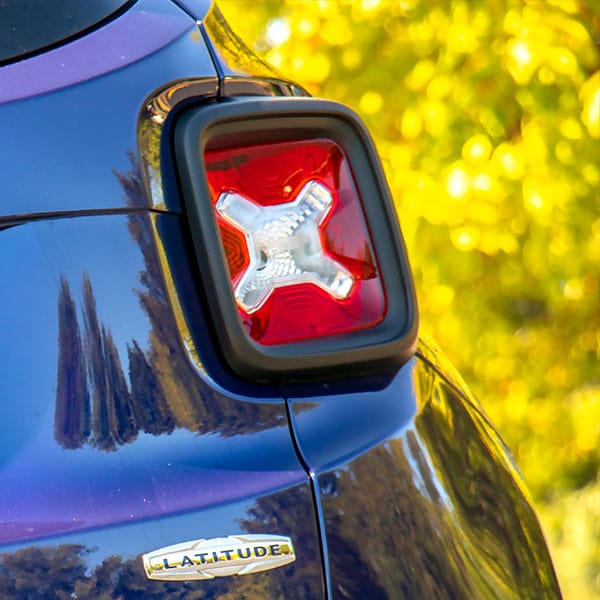 LED Lighting
You have the option of available fog lamps that will help improve your sight during bad weather conditions.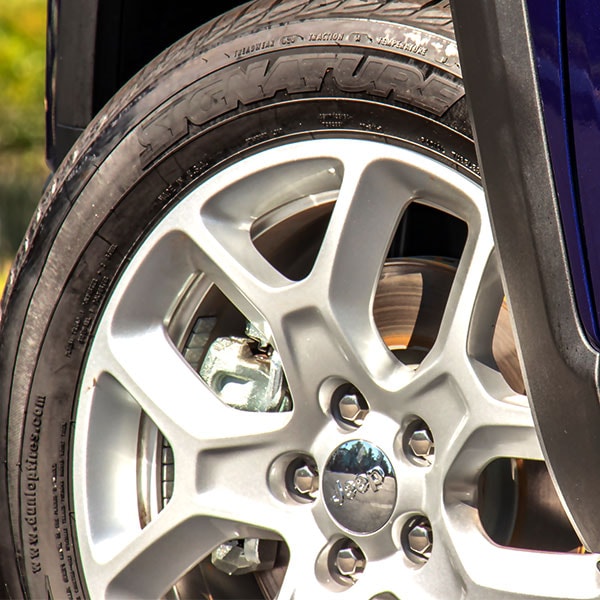 Wheels
The Renegades base model sports steel wheels. With higher trim levels you can upgrade to 17 to 19-inch wheels.
Performance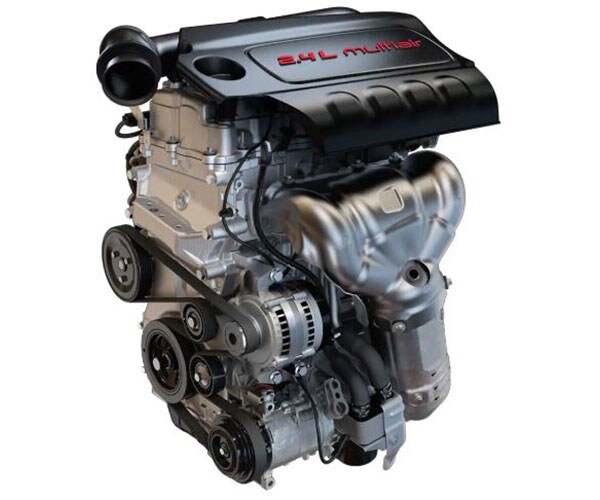 The 2019 Jeep Renegade is available in FWD and AWD models for owners that want to get off the beaten track. At the lower Sport and Latitude trims you trade in last year's 1.4 liter four-cylinder engine for a standard 2.4 liter (pictured on the right) that offers a more hefty 180 HP of horsepower and 175-lbs of torque, this engine is mated to a nine-speed automatic transmission. At higher trims you can opt for a new turbocharged 1.3-liter four-cylinder engine that offers more horsepower and torque, giving you that extra boost you need both on-road and off.
The Jeep Renegade's standard 2.4-liter engine is rated for 21-mpg on city roads and 26-mpg off-road on the AWD edition. While the 1.3-liter version of the new Renegade has not been tested the automatic stop-start function should add significant efficiency to the vehicle.
Interior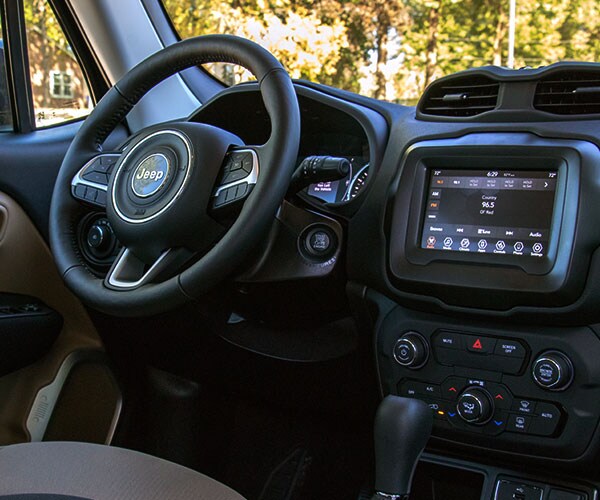 Upgraded Technology
On the interior console, we find that the technological updates from 2018 have carried over to this new Renegade. These include a base model 5.0-inch UConnect infotainment screen, as well as 7.0 and 8.4-inch upgrades at higher trim levels.
Upgrading to Latitude trim also adds Apple Play and Android Auto functionalities to the Jeep SUV, climate control, and an optional sunroof. At the Limited trim level you get the benefit of heated seats, automated proximity entry, and a push start ignition alongside larger 18-inch wheels.
Find Your Perfect Jeep Renegade!
With the largest selection, hottest offers and a fun and friendly team to guide you through the process, McGrath Chrysler Jeep Dodge Ram is the only choice when it comes to shopping for a new or used Jeep in Cedar Rapids! Get started now by clicking the button below and shop our online inventory!
Shop Now!
Safety & Warranty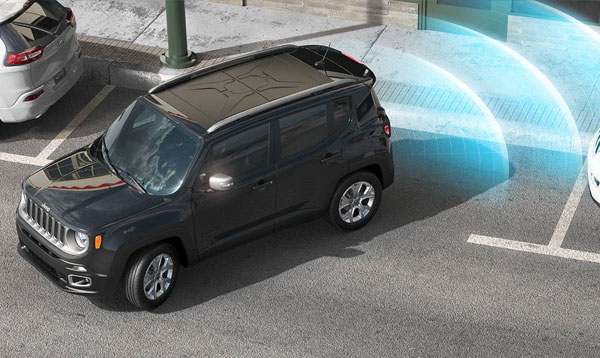 This year's 2019 Renegade offers an abundant amount of stand and available safety features. Lane Departure Warning with Lane Keep assist can help identify the lines on the road to help make sure you stay in your lane when you aren't using your turn signal. Other features include Forward Collision Warning with active braking and blind spot monitor warning. Rearview cameras help assist when parking and back up to help avoid collision. Interested buyers in Cedar Rapids and Iowa City corridor area can will rest assured knowing it comes with a 5-year, 60,000 mile powertrain warranty along with the vehicle's standard 3-year warranty limited bumper to bumper warranty.
What Our Customers Are Saying:
A week before we went I had called and set up an appointment to look at a few vehicles. The whole week I had spent countless hours looking over their used section trying to find something with low miles and fit the pretty strict requirements of what I wanted in my car, since this was the first time I had gotten to go without my family there to decide for me. We arrived and immediately approached by Hunter, who began to get a feel for what it was I was looking for. The car I had set my heart on was no longer there, but Hunter was nice enough to pull a car right off the show floor for me to try. I liked it, but I didn't LOVE it, and after some coaxing from my husband and Hunter, he rolled up in a 2016 Jeep Renegade. I loved everything about it, although it's motor size was a little small for my comfort. We took it out and fell in love with everything about it. My previous car that I used as a trade in wasn't worth much, but I had fully expected that and was happy to work out a deal that fit what I could afford and take home something SO much better than what I came there with. I've had my jeep almost a week and I am so happy with my choice, even though I fought tooth and nail about even test driving one. I went in refusing to even look at Jeeps, and now I own one!
finding my brand new Renegade was fun and a breeze with John at McGrath. he listened to what I wanted, acknowledged and kept my price point in mind, explained all sorts of details before, during, and after the test drive. he made the waiting process fun with easy conversation and was patient with me when I was making choices. the finance department was a lot of laughing, talking, and great explantion on coverage throughout the options McGrath provides. all together McGrath did a phenomal job for me and my brand new Jeep Renegade Roger. :)
Two weeks ago I went to Pat McGrath with the intent of looking at a Jeep Patriot and a Renegade. I met Jazmine Jensen who helped me with my quest. She listened to what I was looking for and interested in. Jazmine was confident and knowledgeable in what she was showing me. In the end I chose the Jeep Patriot. So if anyone is looking for something give Jazmine a call and she will help you out anyway she can. Thanks Jazmine! Melissa
Shop McGrath Chrysler Jeep Dodge Ram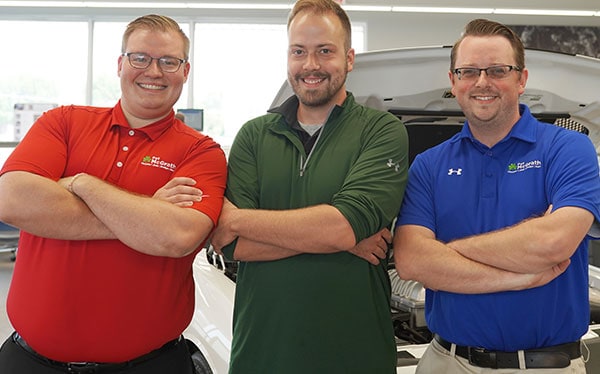 Get More with McGrath!
McGrath Chrysler Jeep Dodge Ram on Center Point Rd is proud to be serving Cedar Rapids, Iowa City, and Waterloo areas to help you find the perfect vehicle. We take pride in offering a large selection of new and used cars, trucks and suvs. Our staff is committed to helping our customers and making sure purchasing a vehicle is swift and easy. Come stop in for a visit today! You always Get More with McGrath!