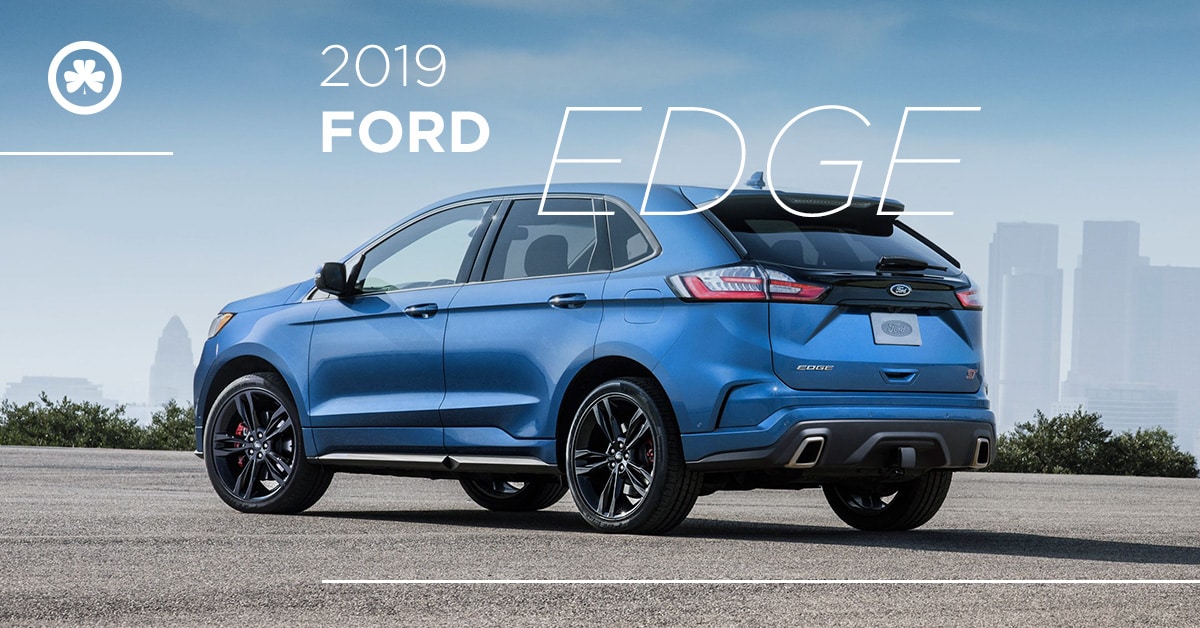 The Sporty 2019 Edge
Bold lines and a sleeker hood bring the 2019 Edge to the front of the pack in a crowded field of mid-size SUVs. With its first redesign in four years the upgraded SUV has a sleek new look to pair with its brand new performance upgrades to create an all-star crossover.

The 2019 Edge is a great all-around SUV that can safely get your family around town with the newest safety tech or give you chills as you floor it at a light. With tech and design headlining the main changes from last year's model, it also needs to be pointed out that they added a completely new performance package to push the envelope even further. Check out the 2019 upgrades below as well as our available inventory.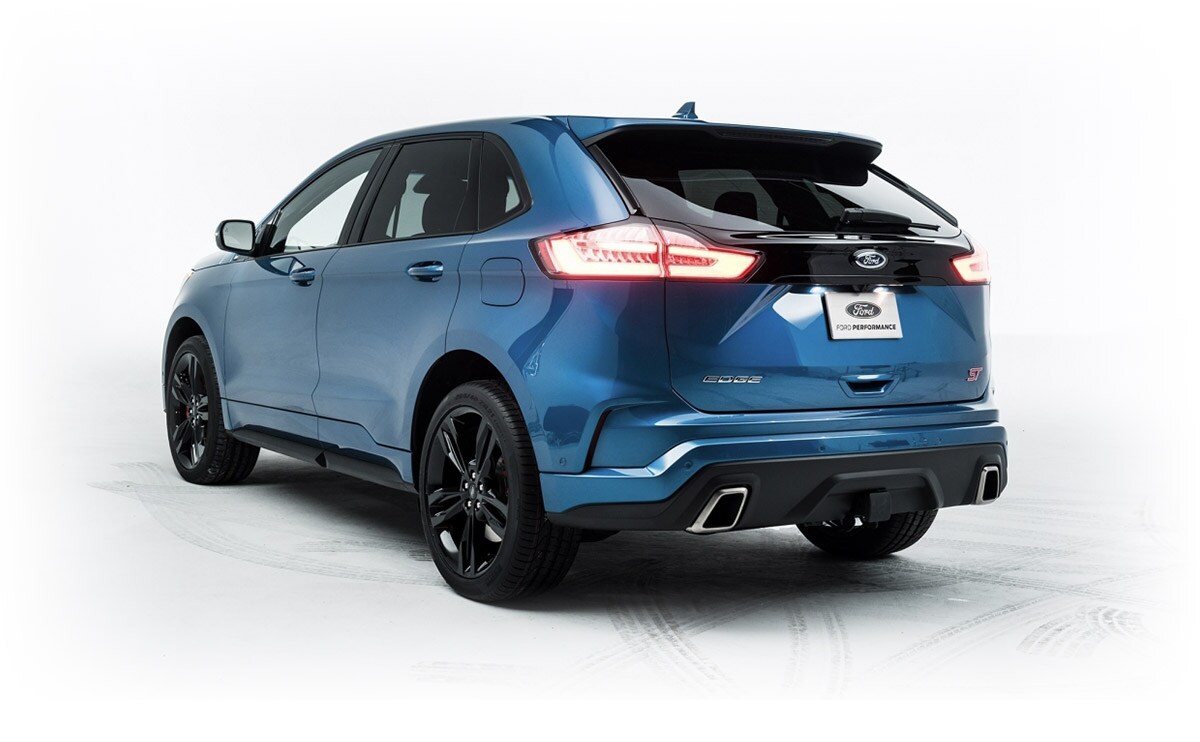 Making Strides Over the Years
The Ford Edge has come a long way from its first generation design in 2004. At the time that Edge was a sleek addition to the Ford lineup but through the years the edge has continued to push its design forward to an even more aggressive and sporty stance. The 2019 face-lift is a great continuation on the 2015 complete redesign that brought the Edge to the big leagues of mid-size SUVs. With the cosmetic face-lift also comes improved tech and performance to match nicely with the modern design. The Edge has continued its rise to popularity as an all-around SUV by striding forward with improved design and performance in its brand new 2019 package.

New Design Advancements
The 2019 Ford Edge has a sporty new look with a redesigned hood featuring stronger leading lines and a more aggressive front grill. The front grill is more angular than in years past leading with a very similar shape to the Fusion's grill and even takes inspiration from the layered grill of the Explorer. Both vehicles seem like a smart place to pull design inspiration from with both models growing in popularity over the past few years and Edge hoping to continue its climb as well.

The redesigned headlights are slimmer and feature a more modern feel with prominent LED running lights that are also featured in the fog lights. The changes to the headlights are paired with matching changes to the fog lights that complete the sleek redesign and create an eye-catching front profile. All these design changes come together to create a cohesive modern appearance and push the Edge's design into the future.
Technology Meets Comfort
The 2019 Edge has found an impressive intersection of comfort and tech in their new interior. With a new low-profile rotary e-shifter the center console is now opened up and more space is given to the driver as well as the front-passenger. This has also given enough room for an optional cordless phone charger to add even more tech capability. With all this tech you still don't lose the hands on tactical feel in the cockpit. The master craftsmanship is very apparent in the intricate stitching and all-around design of the front dashboard. Clearly the elegant modern exterior is complimented very well by a comfortable and intuitive interior.
HiFi Sound System
For all music lovers out there, Ford also offers an available 12-speaker hifi Bang and Olufsen sound system to round-out the bangin' interior.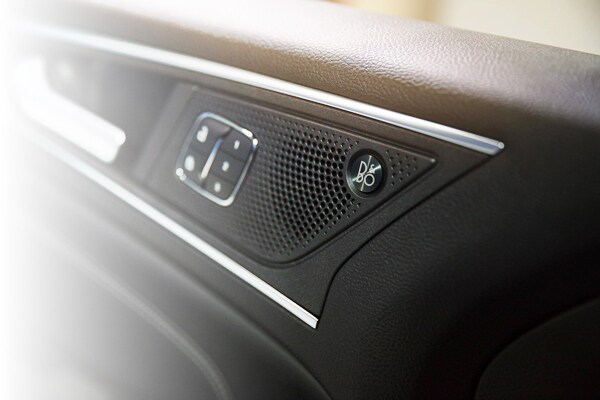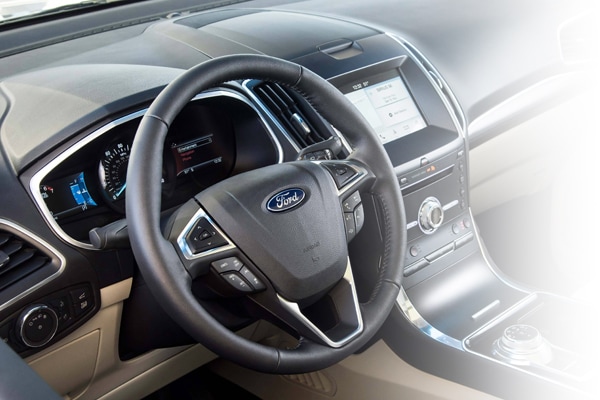 Tech at Your Fingertips
The Edge also features an impressively designed steering wheel with over 20 buttons to give you all the necessary controls right at your fingertips.
Get Behind the Wheel!
Test-drive an Edge today! Experience the tech filled interior and impressive performance capabilities for yourself. Our experienced staff will answer any questions you have and help you find the perfect car for you.
Edge Inventory
Contact Us

Speed Meets the SUV
With the addition of the ST model as an Edge trim package, Ford brings a performance SUV to the 2019 lineup. This ST model features an 8-speed v6 engine with an impressive 335 HP and 380 ft/lbs of torque. This brand new model pairs a powerful engine with an aggressive black front grill and bold leading lines to create a beast of an SUV. With the performance improvement comes a superior driving experience that gives the driver a closer feel of the road and heightened responsiveness to the driver inputs. You haven't felt a SUV quite like this and the only way to truly get acquainted is with a test-drive.



Equipped with the Newest Safety Tech
The newest smart-tech is now standard in the 2019 Edge. The brand new Co-Pilot360 package being offered by Ford is a bundle of tech that comes standard in their 2019 vehicles. This bundle consists of Blind-Spot Monitoring, Pre-Collision Assist (with automatic emergency braking), Lane-Keeping System, a Rear View Camera, and Auto High Beams. All of these features give you the newest in safety technology and bring you peace of mind while on the road.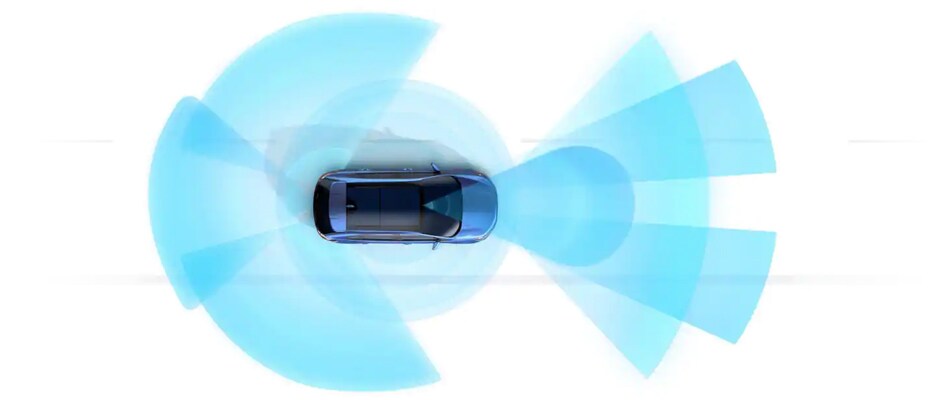 Front Collision Prevention
This saftey technology now comes standard in all Edge trim levels. The front collision warning / emergency braking system constantly scans any upcoming danger and will alert you and possibly apply braking automatically to prevent a collision.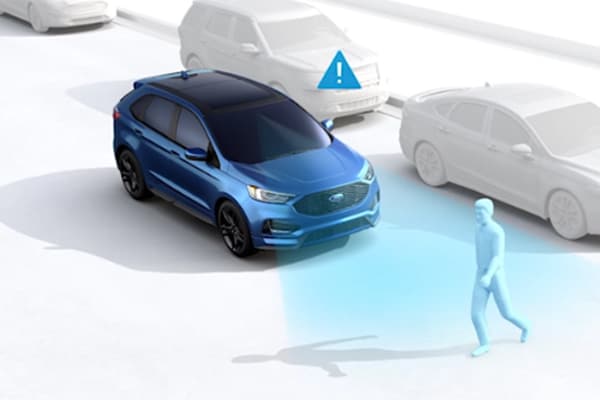 Our Family of Dealerships has proudly served eastern Iowa for over 67 years with a focus on an excellent car buying experience and unbeatable prices. Check out our top-notch finance team, our current service specials, and our massive inventory or click 'About Us' to learn more about our family.