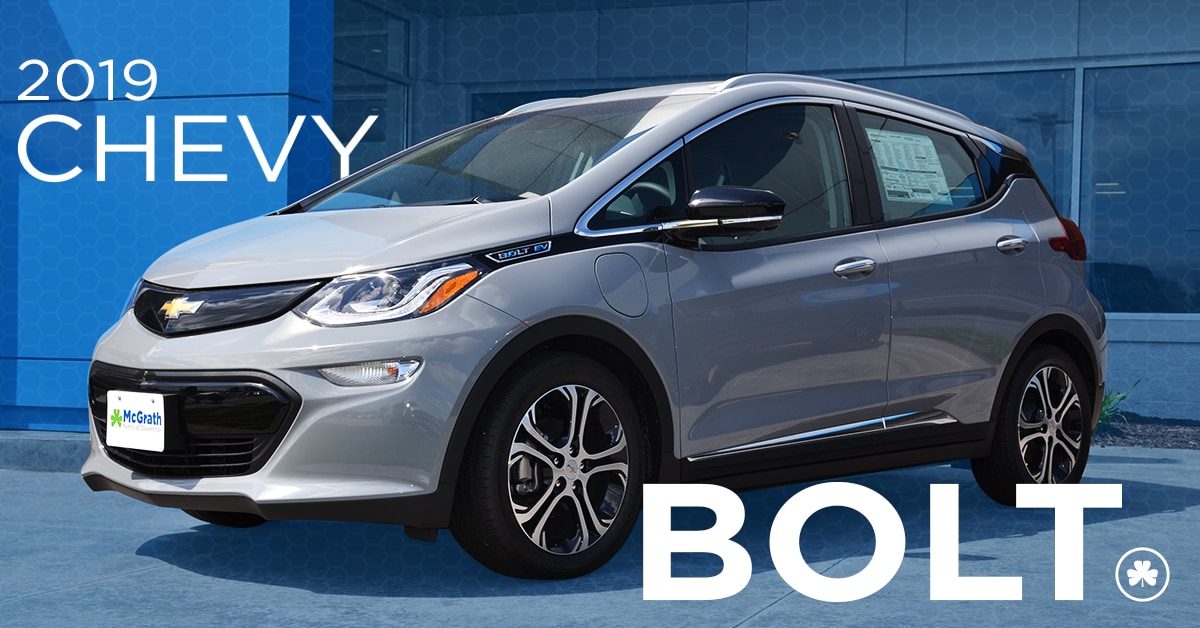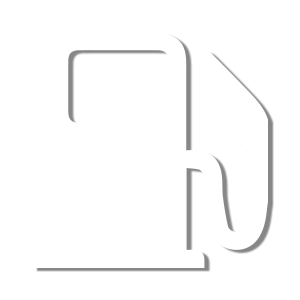 Standard
128 HWY
110 City
Standard
60-kwh
Lithium Battery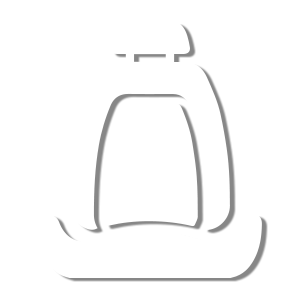 Available
Leather
Seating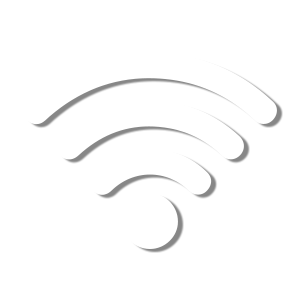 Standard
Wireless Phone Connectivity
Introducing the 2019 Chevy Bolt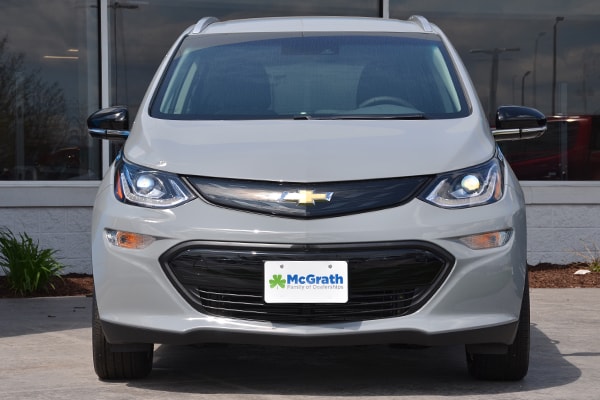 Leaving a Small Footprint
The Chevy Bolt is the best new, award-winning electric vehicle for the money and its available here at McGrath in Cedar Rapids and Dubuque. For 2019 the Bolt delivers impressive fuel performance when fully charged up. The charge-termination feature of the vehicle now has more levels at which the user can choose to stop the charging. This helps reduce the costs of charging. Customers will enjoy the comfort and available technology and safety features that comes standard with the Bolt. Keep scrolling to learn more about Chevys top rated electric vehicle.
Exterior Features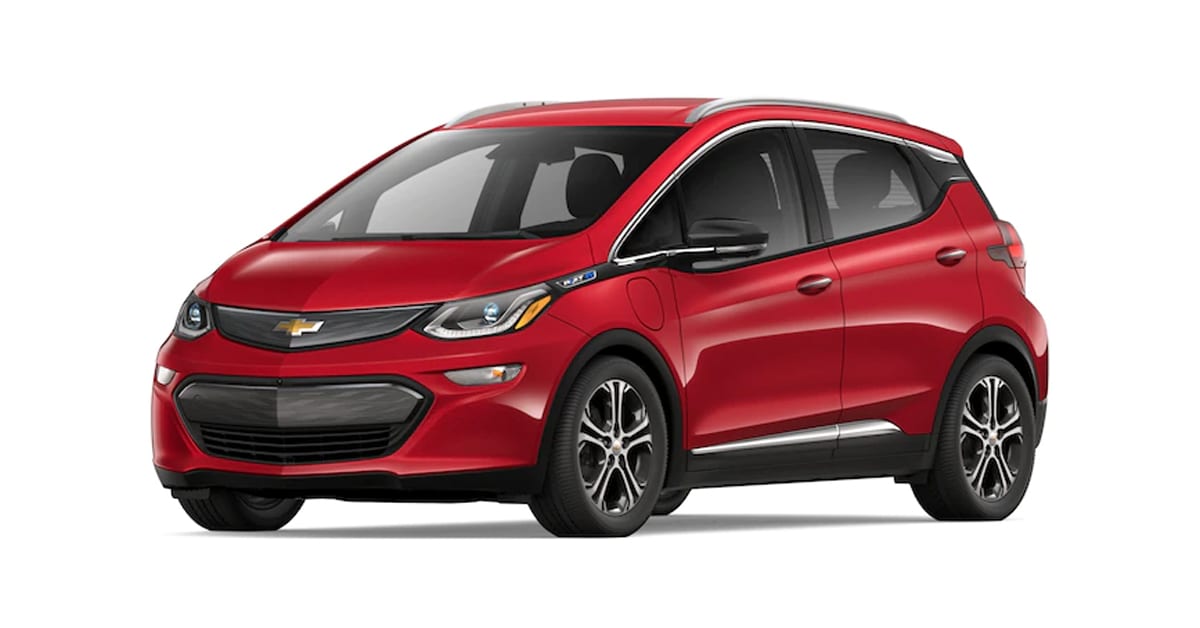 Cajun Red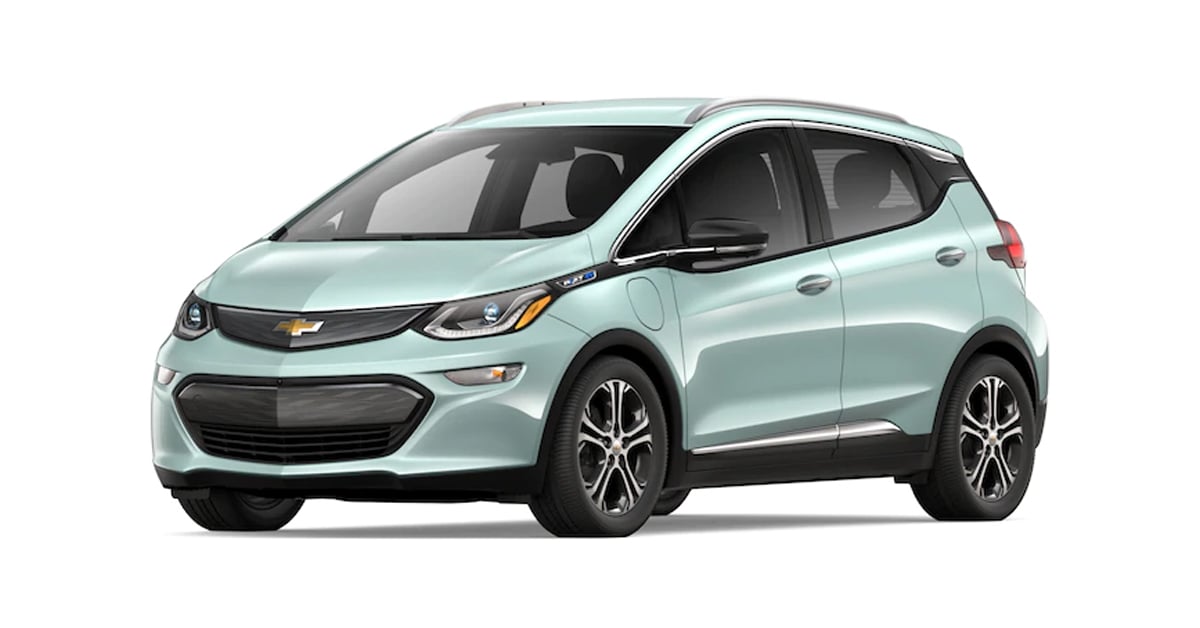 Green Mist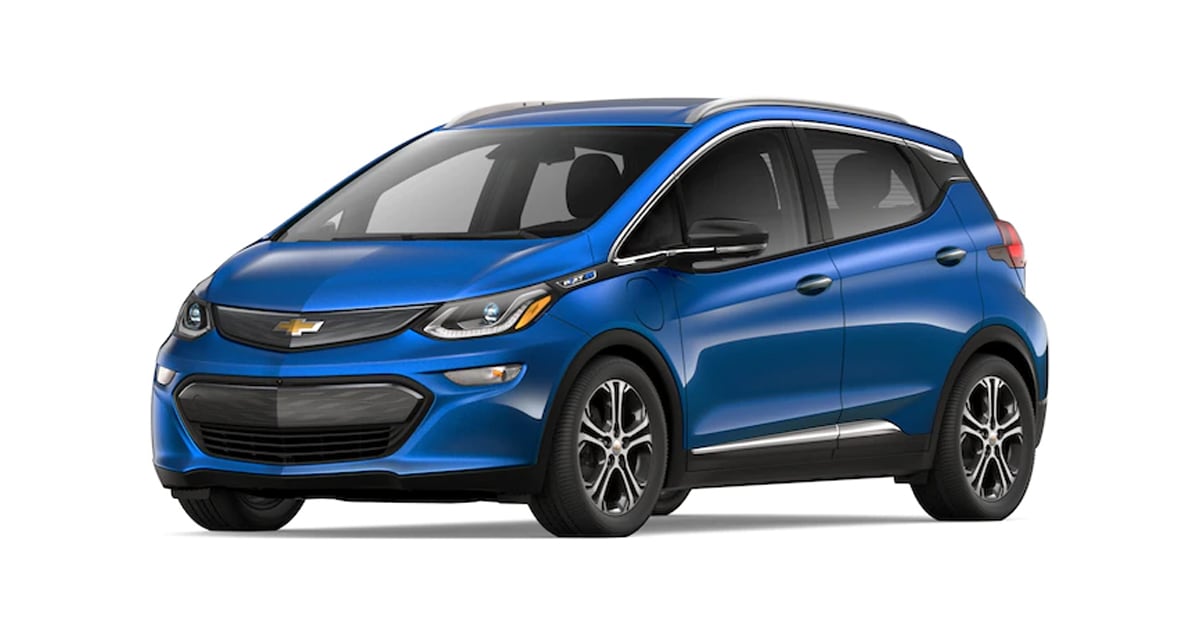 Kinetic Blue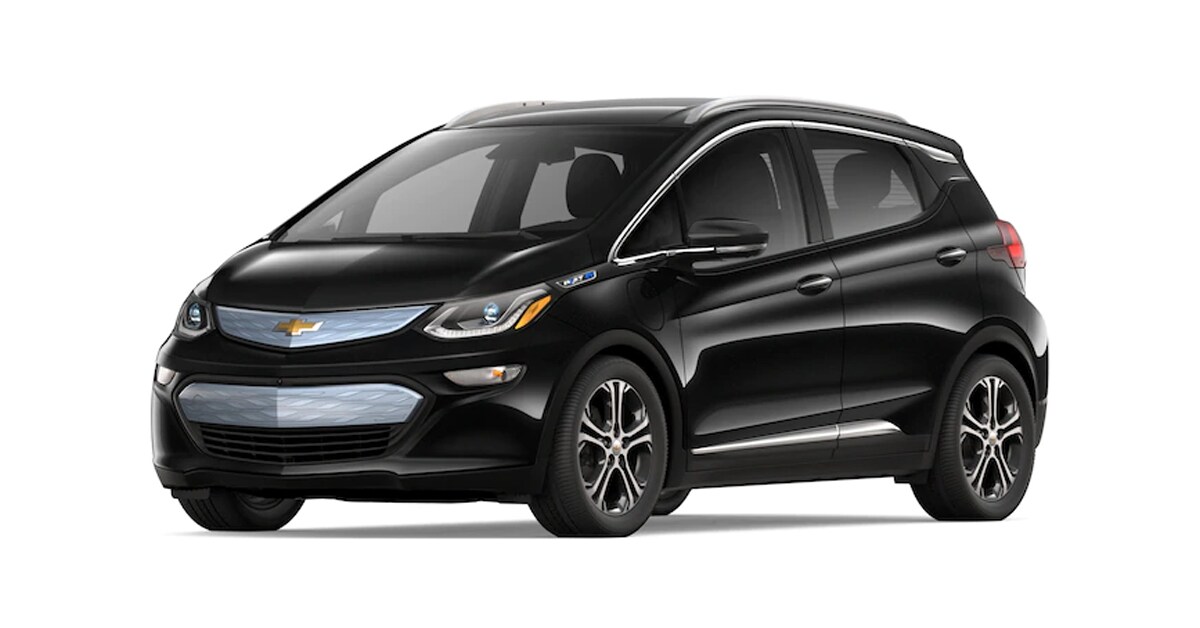 Mosaic Black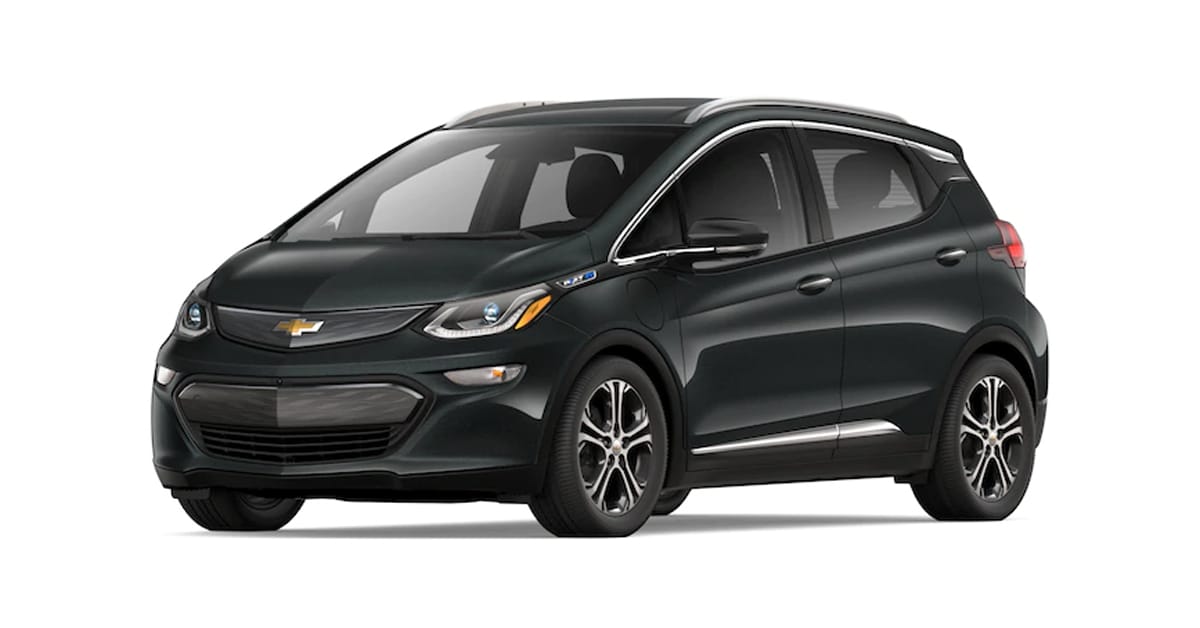 Nightfall Gray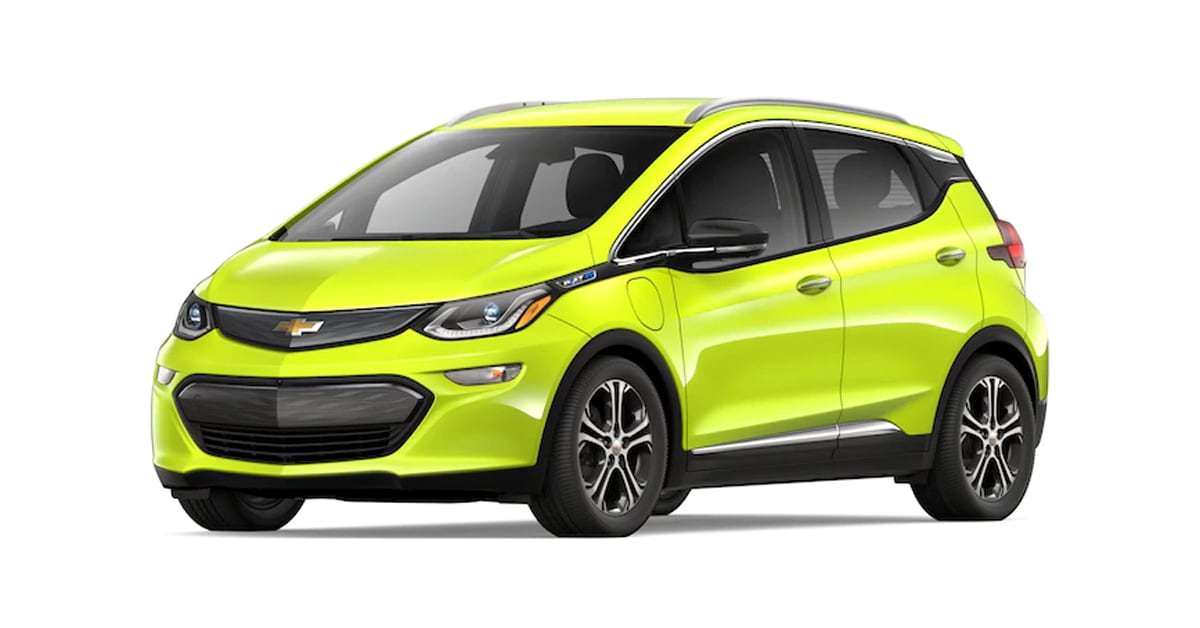 Shock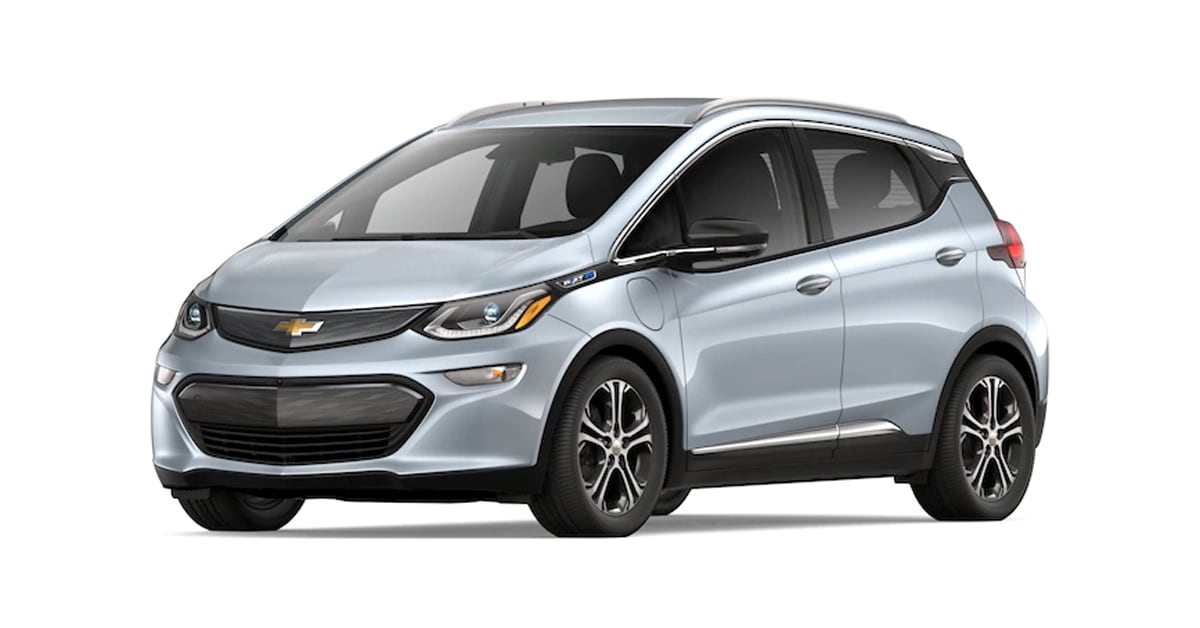 Silver Ice Metallic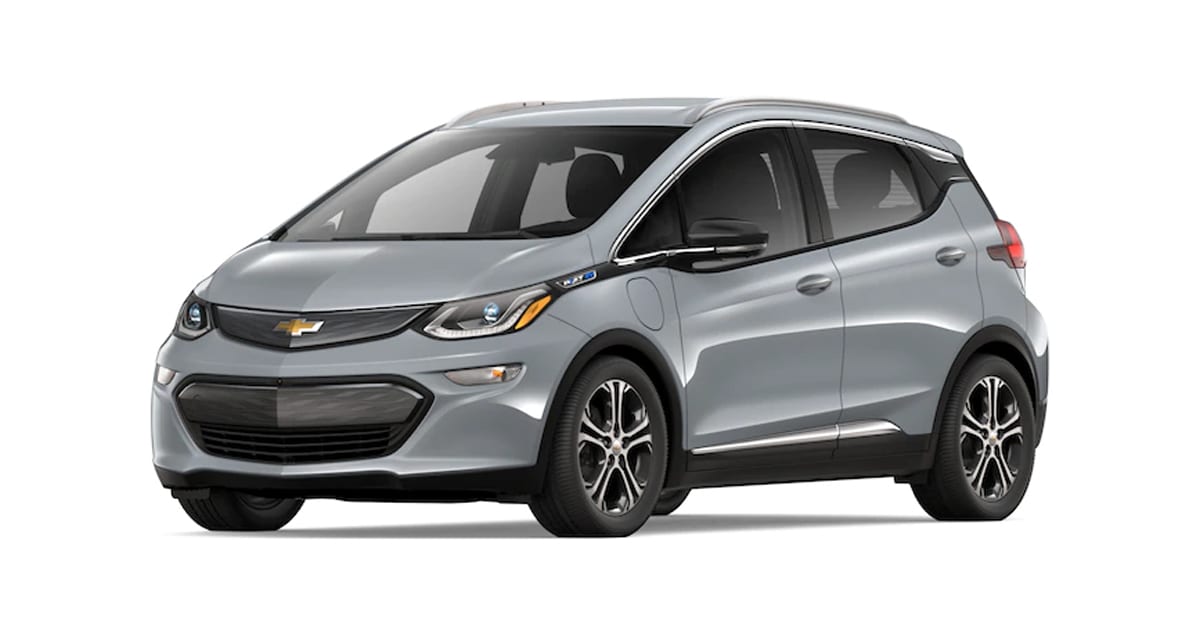 Slate Gray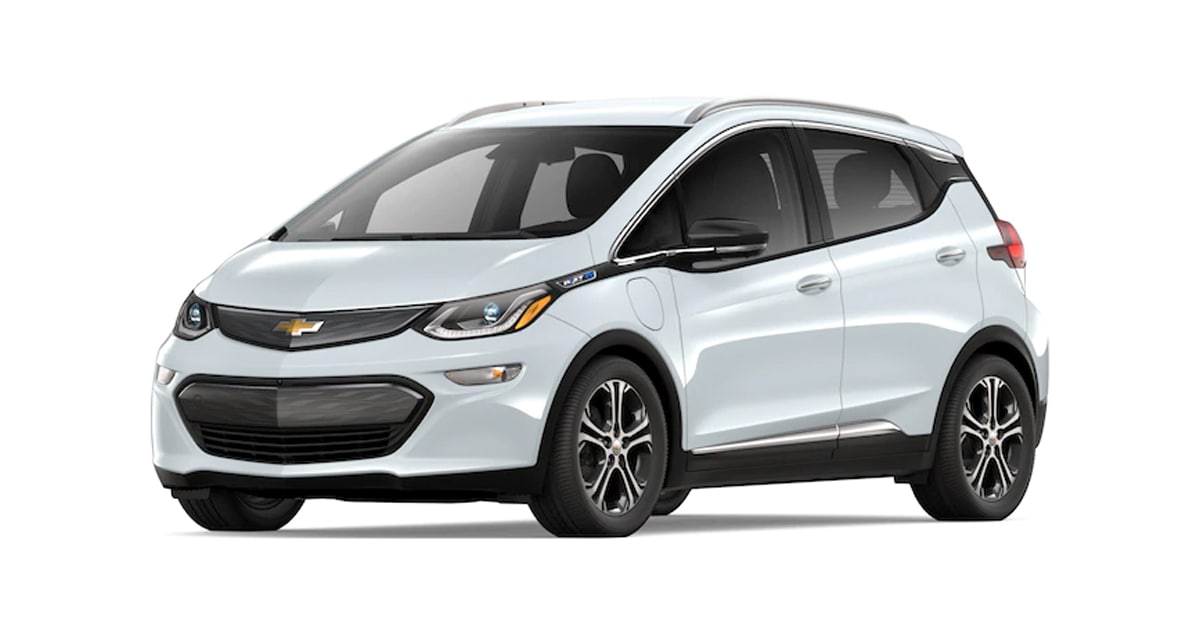 Summit White
Smart and Stylish
This crossover was designed to turn heads for its breathtaking looks. Built with beautiful proportions and stunning details, you might need to do a double take. The wheels of the Chevrolet Bolt EV are pushed to the corners, making the vehicle look smaller than it really is and which helps to max out the interior space. With some simple tricks, designers have hid the boxy shape using deep creases and rising the window line. The acutal body of the car weights less than the actual battery! The Bolt car comes available in nine exterior colors including Cajun Red Tint coat, Slate Gray Metallic, Shock, Kinetic Blue Metallic, Mosaic Black Metallic, Summit White, Silver Ice Metallic, Green Mist Metallic, and Nightfall Gray Metallic.
Performance Features
Invigorating Efficiency
The Chevy Bolt has an EPA-estimated 238 miles of charge which is 5 times more energy than you need for an average commute. With smooth handling, the Bolt is very quick and zippy able to go from 0 to 60 MPH in 6.5 seconds while pumping out 266 lb. ft. of torque, which is the same amount as the base model Camaro. Features including the Regen on Demand and One Pedal Driving are design to improve energy efficiency. Regen on Demand converts kinetic energy into stored energy and allows you to use that for future use. Simply pull the lever on your steering wheel and your vehicle will slow down and start storing energy. One Pedal Driving is great for efficiency. This allows you to speed up and slow down using only the accelerator pedal. Simply press the pedal to speed up and release to slow down (If you need to stop immediately still use you brake pedal).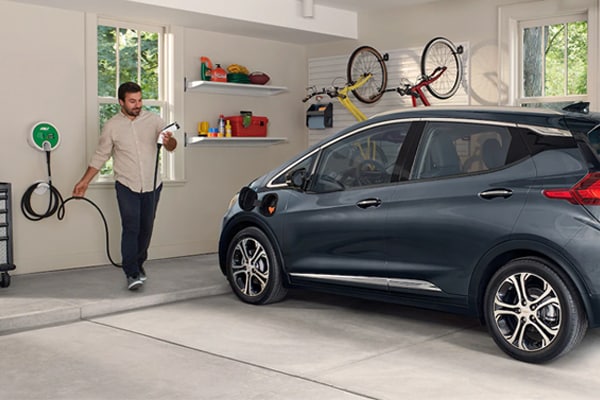 Charging Options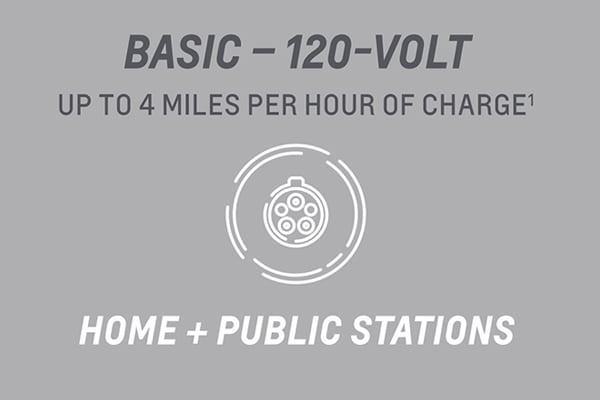 Basic: Charge on a Daily Basis
This allows owners to top off their charge and charge anywhere there is a 120-volt 3-prong outlet. 120-volt charging capability comes standard along with a 120-volt portable charge cord.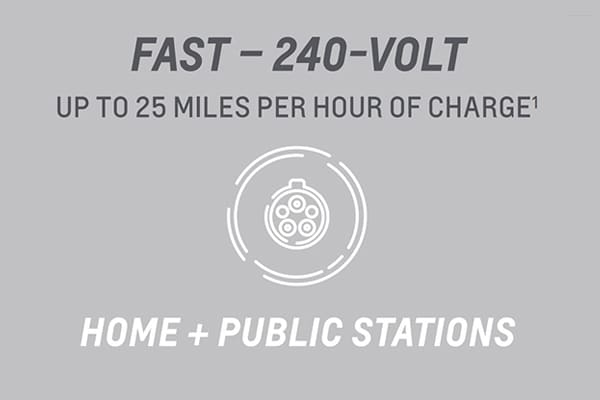 Fast: Charge Whenever or Go Days Without
The 240 Volt is a convenient way to charge at home. Drive an average commute of 40 miles and recharge in less than two hours. With a level two charger you can fully replenish the batter in 9.5 hours. 240-volt charging unit comes standard. The 240-volt charging unit is available through your Chevy dealer of GM accessories.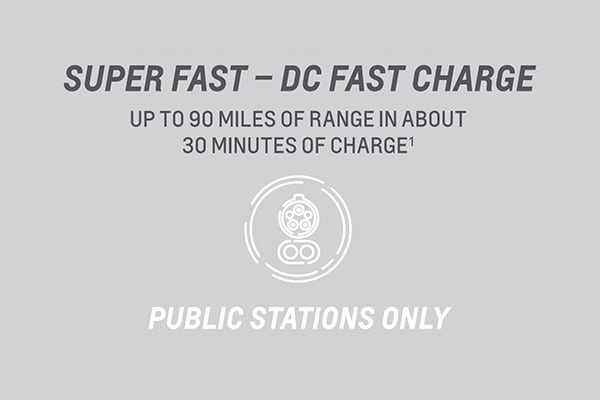 Super-Fast: Charge While Away from Home
Get accelerated charging while out and about will be super convenient for those who need to charge while parked. DC fast charge capability is available for an additional cost.
Find Your Perfect Chevy Bolt!
With the largest selection, hottest offers and a fun and friendly team to guide you through the process, McGrath Chevrolet is the only choice when it comes to shopping for a new or used Chevy in Cedar Rapids or Dubuque! Get started now by clicking the button below and shop our online inventory!
Shop Now!
Interior Fetures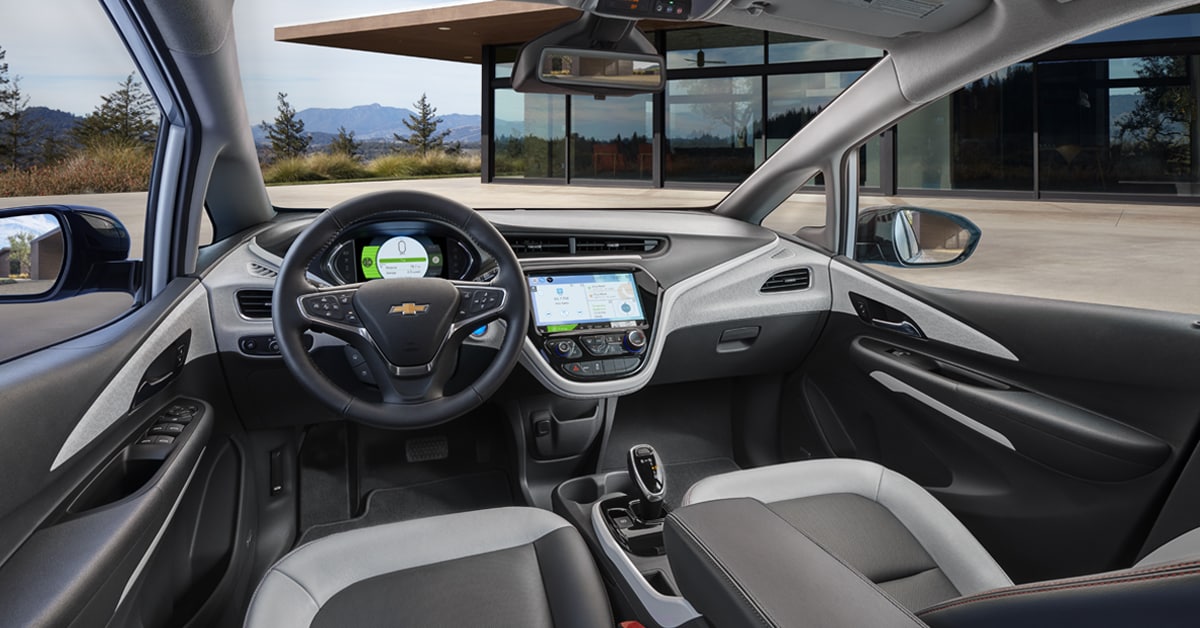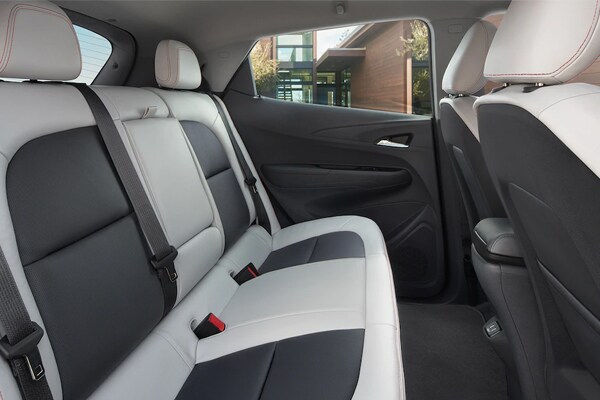 Advanced Intelligence
The interior of the Bolt is remarkably packed, emphasizing passenger space while compromising cargo room. Four adult passengers can fit inside comfortably and there is enough room for one adult passenger to sit up-front. The size and shape of the cargo area, however, does make it difficult to haul large items like strollers. The Bolt doesn't offer onboard navigation. This makes it necessary to use a smartphone if there is a chance that you will need to stop at a charging station while driving on an unfamiliar route. The 10.2-inch touchscreen is bright and offers several EV-specific features including energy consumption. Android Auto and Apple CarPlay are also included.
Safety Features & Warranty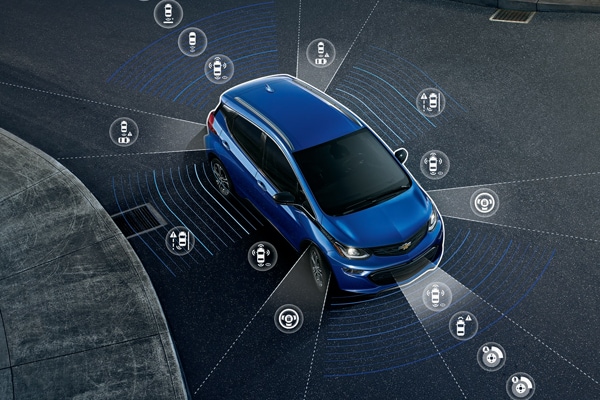 Driver Assurance
The 2019 Chevy Bolt comes standard with a rearview camera and ten airbags. Driver assistance features - blind-spot warning, rear parking sensors and rear-cross traffic warning - are also standard on the Premier package while optional on the LT trim. Optional accident avoidance features are also available on both LT and Premier trims. These include forward collision warning with pedestrian detection, low-speed automatic emergency braking, lane-keep assist, lane-departure warning, automatic high beam control, and following distance indicator.
Warranty Plan
Chevrolet provides extra coverage for a few of the electric-powertrain components of Bolt. The first maintenance visit is also free. The warranty coverage for the 2019 Chevy Bolt is as follow:
Limited Warranty: 3 years/36,000 miles
Powertrain Warranty: 5 years/60,000 miles
Hybrid Components Coverage: 8 years/100,000 miles
Complimentary Maintenance Coverage: 2 years/24,000
Shop McGrath Chevrolet!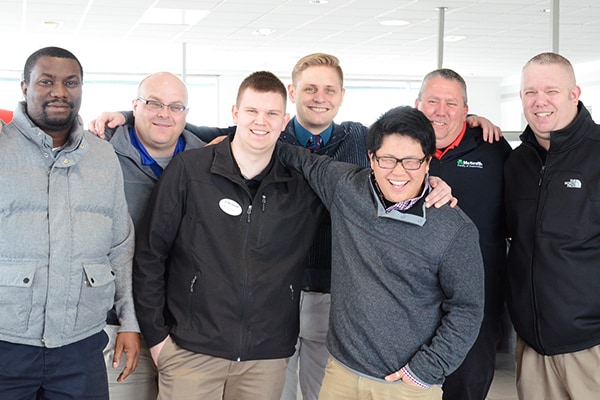 Get More With McGrath!
McGrath Chevrolet is proud to be serving Eastern Iowa and now Dubuque, Iowa, to help you find the perfect car. Offering a large selection of new and used cars, trucks and SUVs, McGrath Chevrolet is committed to helping our customers and making purchasing a vehicle a walk in the park. Come stop in for a visit today! You always Get More with McGrath!
What Our Customers Are Saying:
This was the best vehicle buying experience we have ever had by far!Speaking with lots of experience as well. Thank you Will Weiland for helping make this purchase happen! We felt as if we were working together as a team throughout the whole process. Previously it's been a much dreaded task as we've felt we were in battle with other dealerships. We would definitely make the 1.5 hour drive to purchase here again! Thanks McGrath!
Natasha Williamson
Bettendorf, IA
My husband and I stopped in on a Saturday, end of April and purchased our first brand new Chevy Malibu. We knew what we were looking for and the price budget we needed to stick within. Carter Kloubec was great in working with us and with Vince in financing, in getting us the absolute best deal including working with our trade in!Once we agreed on price and expected payments we had a very short timeframe for your staff to get all the paperwork done. We were from out of town and traveling across the state for another engagement. He along with other members did everything they could to get us through the process as quick as possible and couldn't have made our experience any better! We appreciate everything he was able to do for us and he has followed up to make sure we are completely satisfied! I absolutely love the new car and would recommend Carter if you're looking for a sales guy to help you out!