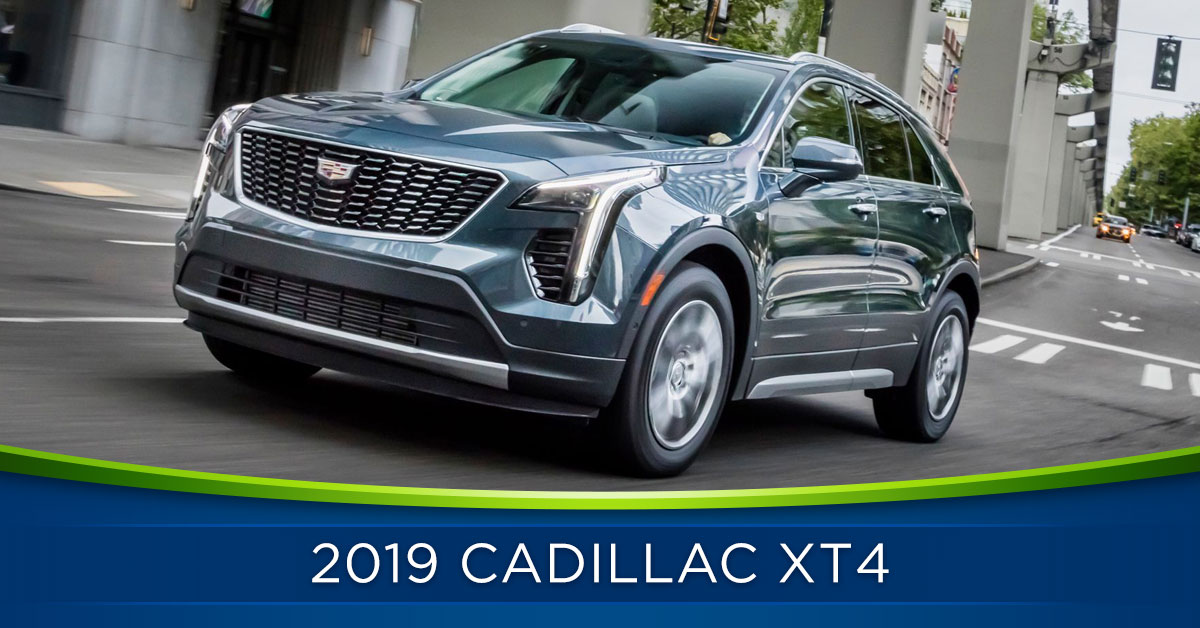 Take a Look at the ALL NEW XT4
It has arrived! Over the past few years many luxury SUV drivers have been asking when Cadillac was going to build a compact luxury SUV and that time has come! As Cadillac's first entry in the highly competitive compact crossover SUV market, the new Cadillac XT4 has a lot to live up to, especially considering the sustained success of the bestselling XT5. With this highly anticipated model the carmaker hopes to draw in a younger buyer that's looking for an exciting drive and aesthetics to match. Let's take a look at how this SUV delivers on that promise.
Stunning Exterior Design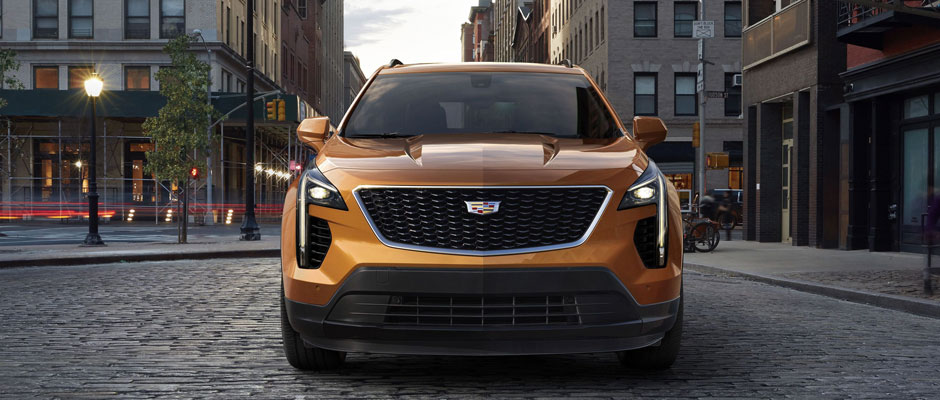 The Cadillac XT4's sleek styling immediately distinguishes this crossover from the mid-size XT5 and marks it out as a modern take on the company's previous luxury-oriented designs. From the angular body and raised brow on the L-shaped front beams to the extruded grille and striking vertical taillights, everything about the XT4 screams performance with a capital P. Depending on how you want to customize your SUV, you can choose to add dark accents to the front grille and tail light with the Sport model, or opt for a more flashy chrome trim with the Platinum Luxury model.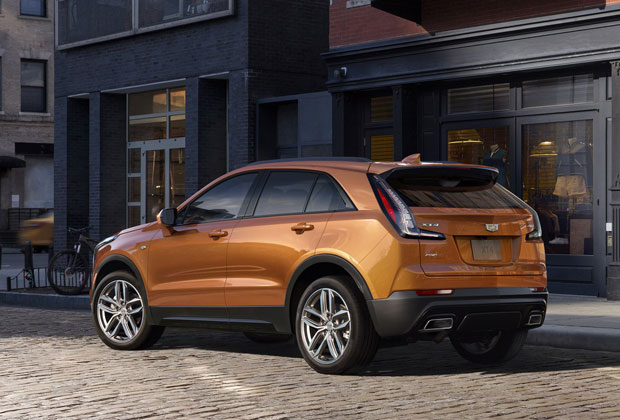 Captivating Interior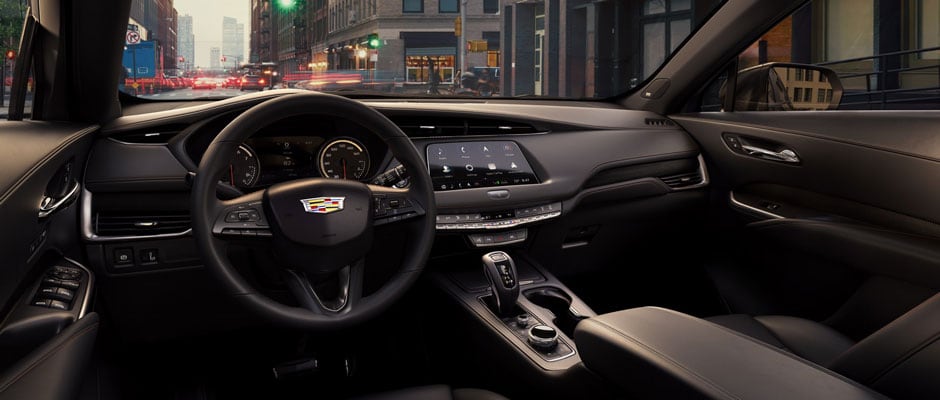 While Cadillac may have reinvented the wheel with their all new exterior, they've wisely decided to limit changes made to the cabin. The interior offers the same premium experience as the XT5 with some handy updates as well. Seated in the cockpit you'll be met with smooth leather seats, a beautiful thin rimmed leather steering wheel, and a general sense of quality that is anything but entry level.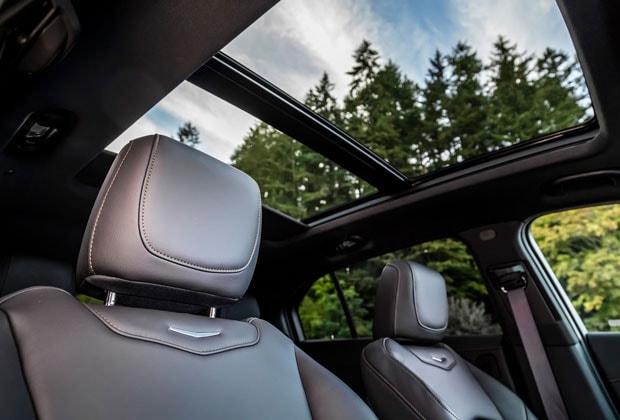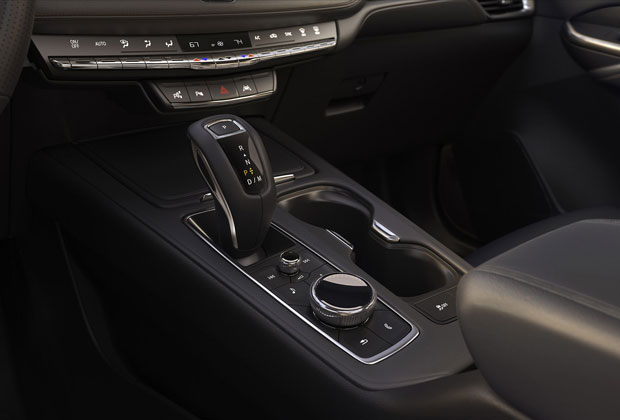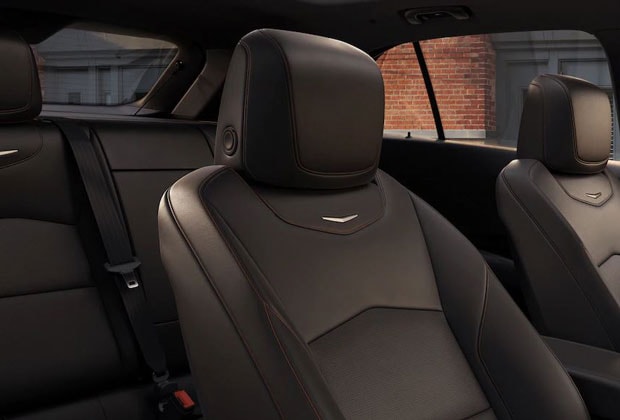 As you would expect from any Cadillac crossover, the all new XT4 provides plenty of features to go alongside those accessories. Up front and center is the fully loaded 8-inch infotainment system that offers Apple and Android integrations, a digital rear-view mirror, Qi charging, 4 USB slots and dual climate control, all controlled through the latest version of Cadillac's CUE. This touchscreen display is responsive and simple to use, but if you prefer more hands-on controls then there's an additional rotary remote near the gear shifter as well as manual buttons on the dash for added functionality.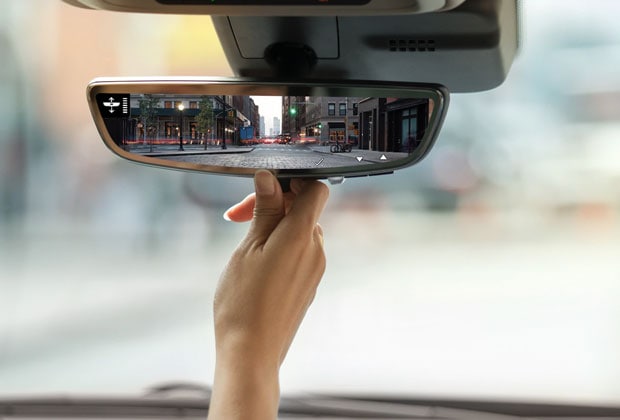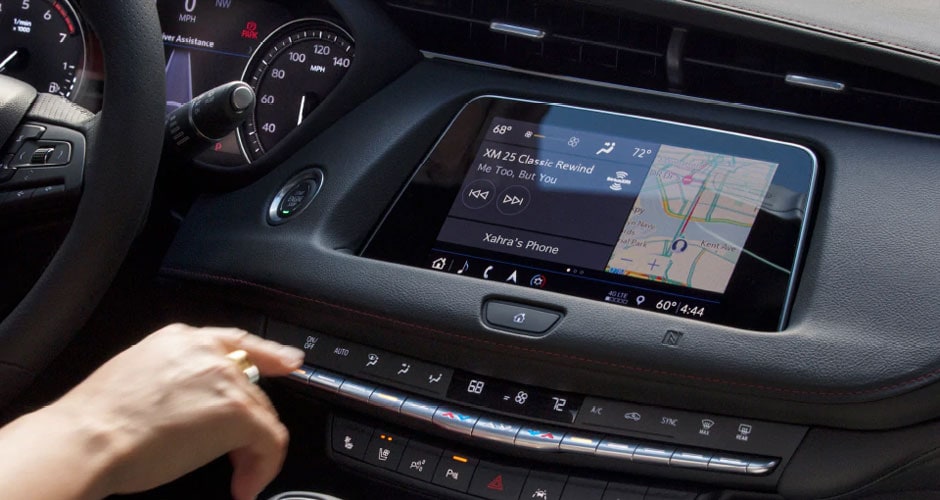 Performance
Of course the most defining part of this new Cadillac XT4 is its 2.0 liter turbocharged four-cylinder that produces a smooth 237 horsepower and 258 lbs of torque. This engine is attached to an all new nine-speed automatic transmission that offers speedy acceleration (0 to 60 mph in 7 seconds), and plenty of power in reserve if you need it.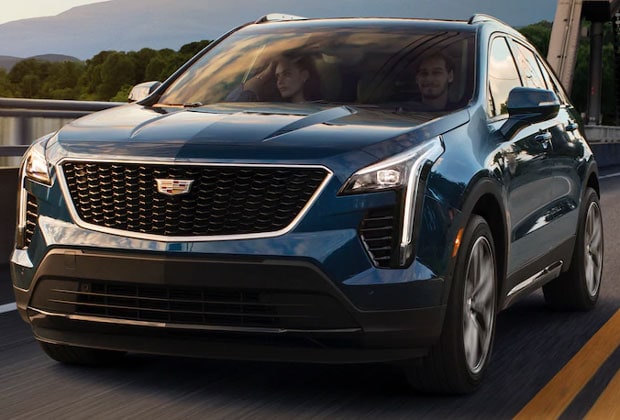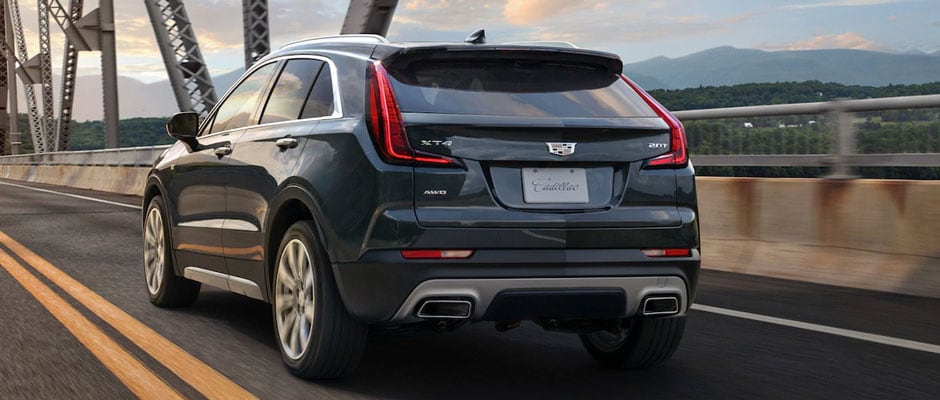 Alongside those statistics, the XT4 provides plenty of fuel efficiency, hitting up to 26 mpg on its FWD model. The vehicle also offers an extra tall gear that delivers the best efficiency-to-horsepower ratio in this class. If you want even more flexibility and grip then opt for the AWD model that comes in at an additional $2500. No matter which model of the SUV you choose you'll be left impressed by the vehicle's perfectly balanced suspension, brakes and steering that combine to create a ride that's far more than the sum of its parts.
Popular Packages
The Cadillac XT4 offers many configurations and option choices so you will always be able to get one how you desire. There are a few combinations that are frequently asked about: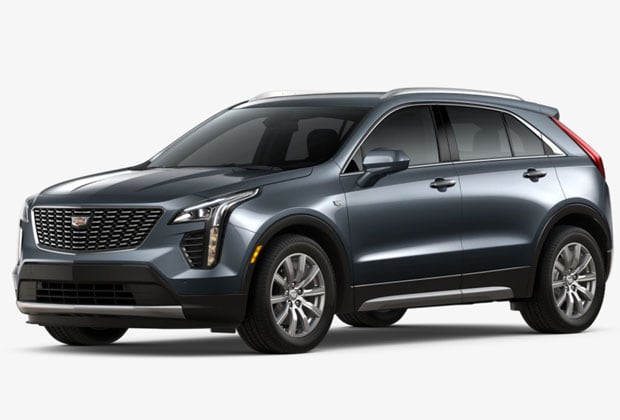 Luxury Package
Luxury Package with FWD powertrain and Twilight Blue Metallic Exterior. Added options of Cold Weather Package which includes heated seats and steering wheel. The MSRP of an XT4 with this type of equipment will come in around $37,265.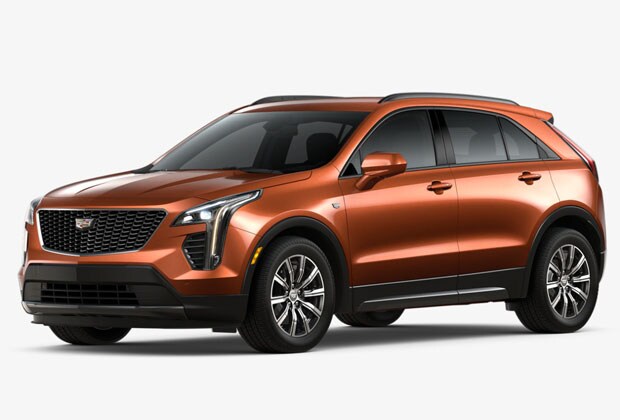 Sport Package
Sport package with AWD powertrain in Crystal White Tricoat exterior. Added options of Driver Assist Package and Technology Package. The MSRP on a Cadillac XT$ with this equipment will be $48,635.
As you can see there are extensive options to choose from and with that comes a wide range in price. Our friendly Cadillac experts will go through all of the possibilities with you and make sure you find the Cadillac XT4 that is what you want.
Warranty
Interested buyers in Iowa City and Cedar Rapids can trade in their models like the Cadillac SRX and warranty their all new Cadillac XT4 through our website. We offer a 4-year/50,000 mile new vehicle warranty that includes basic maintenance for your first 36,000 miles.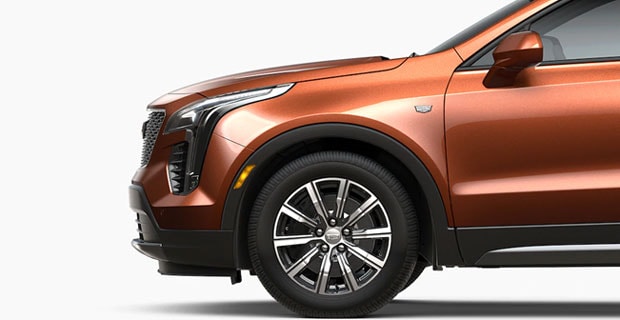 See What Our Customers Say About Us:
We purchased this car for my wife from Dick Lynch. We purchased the same model from Dick Lynch in 2016. Dick Lynch is the biggest reason we buy autos from McGrath. He is the consummate professional. Very knowledgeable about his product and the car industry in general. Dick always takes the time to go over everything thoroughly and patiently. I am confident that if we did have an issue he would help us get it taken care of. We have purchased cars from this dealership for over 40 years (Allen, Lithia, and now McGrath). I owned a small business and appreciate the value of buying local. We always receive good service when needed. The F&I team is very thorough and friendly. I would definitely without hesitation recommend Dick Lynch and McGrath to anyone looking for a car or truck.
Mike Brogan
dealerrater.com
Overall a great experience. The staff was friendly, accommodating, and professional! They also communicate effectively and make it easy to get ahold of then if you have any questions!