If you love pickup trucks and have a thing for power and style, then we bet that you will love this beautiful beast. The new Ram 1500 is a great addition to the successful line of Ram trucks that posses the power required for hauling cargo, transporting passengers and easily towing heavy loads. We know your intrigued, continue reading to find out more!
Let's Talk Ram
No matter whether you are sporting Carhartts with boots or a business suit, the powerful Ram 1500 is designed to suit any situation, and it still feels like a truck. The best part of the new and improved 2018 Ram 1500 pickup is that it comes with a great choice of options for feeding every possible need.
2018 Ram 1500 is an ideal vehicle to be driven on challenging road conditions, especially here in the Midwest. This new addition in the successful and tough line of trucks was introduced under the title Ram a few years ago and it still retains all the durability features and vaunted precision engineering you have come to expect from Dodge and Ram trucks. The updated truck now includes trim options in order to offer more luxurious and comfortable cabin as compared to previous versions.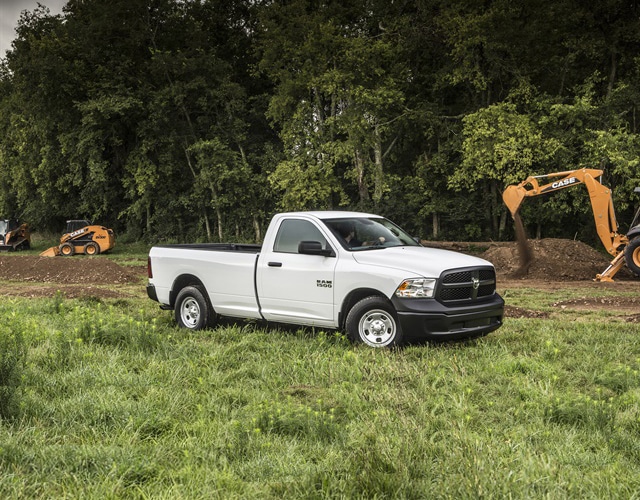 What's New in the Ram 1500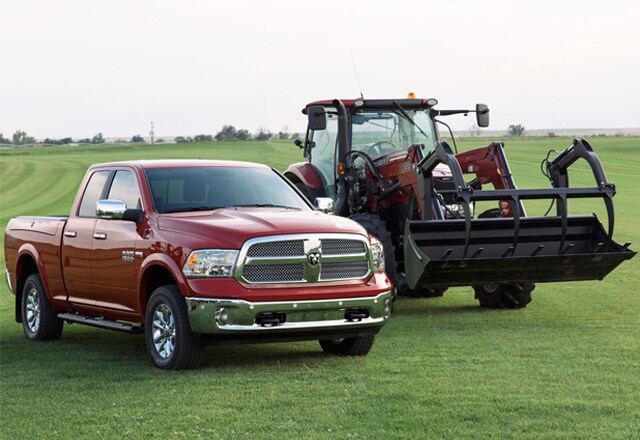 Well, in reality, Ram 1500 remained mostly unchanged and unaltered for 2018, but there are a few optional and standard features packed in the new models. Special editions available in the market of the Ram 1500. The first one is the Harvest edition and the second one is Tungsten edition. Even the exterior of the Tungsten edition sports distinct features such as chrome grille that comes emblazoned with the Ram logo, a sport hood and optional 8.4-inch Uconnect touchscreen. We bet you will be surprised to know that the Ram 1500 Rebel now comes with leather interior!
Reasons to Love the 2018 Ram 1500:
There are many options and packages to explore.
The ride quality and overall driving experience is like no other truck on the market. One trip around the block will be enough to see what we are talking about.
Excellent cab and interior space.
The 5.7 Liter Hemi is tough to beat. Power, durability, and efficient.
You will get more for your money.
Room to Roam

The new Ram 1500 offers you three different cab styles in order to meet all your requirements. The three different options include the regular cab that comes with a bed length of 8' or 6'4", the Quad cab has a bed length of 6'4, and the Crew Cab comes with the bed length of 6'4" or 5'7".
As the data reveals, the Crew Cab is the most spacious model as it has a greater capacity for passengers as well as cargo as compared to the other two styles, as this very option comes with an interior space of 125.3 cubic feet. The Quad Cab is a bit smaller than the Crew Cab as it has 116.6 feet of interior space.
Both Crew Cab and Quad Cab can fit maximum six passengers, and in the front, it has got 41 inches of legroom. The regular cab is smaller than the other two options as it has got 62.5 cubic feet of interior space and has got a passage capacity of 3.
Shop our unbeatable selection of New 2018 Ram 1500 trucks and drive away in yours today!
Shop Inventory!
Engine Options
3.6-liter Pentastar V6 Engine 305Horse
Power
5.7L V8 Hemi MDS VVT Engine 395Horse
Power
3.0L EcoDiesel V6 Engine 240Horse
Power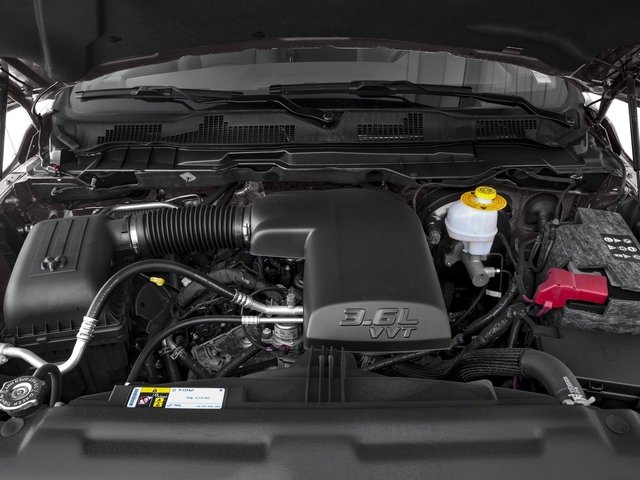 The Ram trucks major selling points are: durability and power. The best part about the 2018 Ram 1500 the three different engine options as per your requirement you can select the one that will meet your needs and requirements. The base 3.6-liter Pentastar V6 24-Valve VVT engine has 305 horsepower and 269 lb-ft torque. You will have the option of upgrading the engine to either 5.7L V8 Hemi MDS VVT engine that can generate 395 horsepower and develop 410 lb-ft torque or can go for 3.0L EcoDiesel V6 engine that can generate 240 horsepower and develop 420 lb-ft torque.
What Our Customers Have to Say About McGrath!
Incredibly impressed with their service department, specifically Stephen Nicholson and Austin Kibbler . An active duty Marine was stuck in Iowa on leave over New Years and they made sure his truck was repaired, in a timely manner, so that he could make it back to Camp Lejeune NC. After having a very bad experience with Derry Brothers, Stephen and Austin made sure he was taken care of. I highly recommend their service department!!!
Had a great experience purchasing my new truck. The entire process was smooth and every person that I talked to from my sales person Steve Ochs, to the Manager John Vasquez, to Dan Gimre in Finance were all very knowledgeable and courteous of my time. I recommend giving Steve a call when it's time to purchase your next vehicle, you won't regret it!
Dan Rodriguez
Google Business
I would like to thank all the fine salesmen at Pat McGarth Jeep Dodge Country. Patrick, was very helpful in showing me the all the trucks I was interested in. I've bought a lot of cars and trucks in my life, but I've never recieved such excellent service. Patrick showed me the Ram trucks on their lot and brought me to other McGrath dealerships to test other trucks. On our last test drive I saw the red Dodge Ram crew cab that I saw online and told Patrick I would like to test the truck and he was happy to help. I loved the red Dodge Ram and bought the truck. I planned on getting a one year extended warranty, they gave me a 2 year extended warranty at no cost to me, I was very pleased with the service. I would recommend family or friends to Pat MccGrath Chrysler, Jeep Dodge Country and I would recommend Patrick to help you find any vehicle. I will be back to buy my next trucks from McGrath Jeep Dodge Ram Country.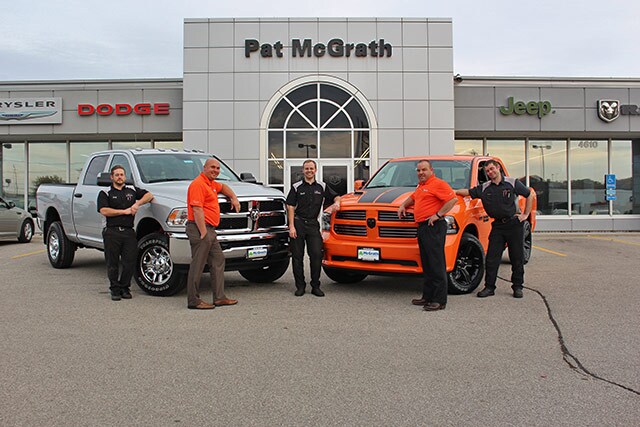 Have You Considered a Test Drive?
The 2018 Ram 1500 has many options and deciding which one fits you best can be difficult. Test driving will help you make the right choice and choose the perfect Ram 1500. Our knowledgeable professionals can help answer any further questions. So schedule your test drive today and let's get you on the road!
Contact US!