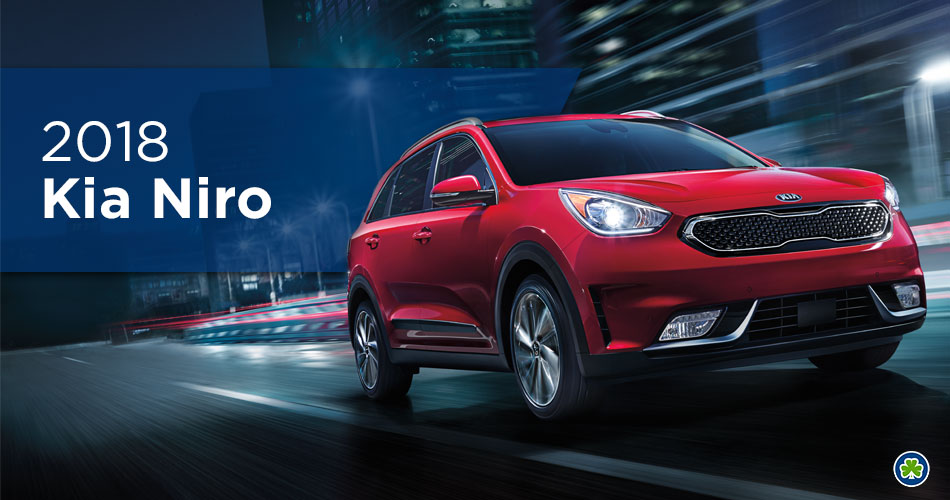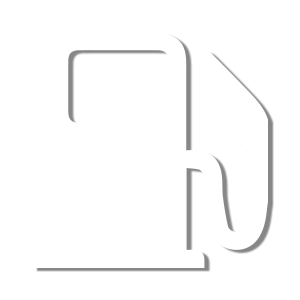 Standard
46 HWY
51 City
Standard
1.6L 4-Cylinder Engine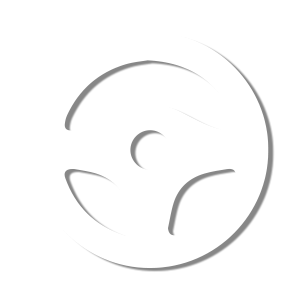 Standard
Steering Wheel Audio Controls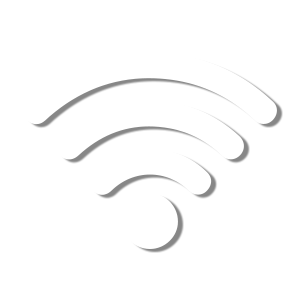 Standard
Wireless Phone Connectivity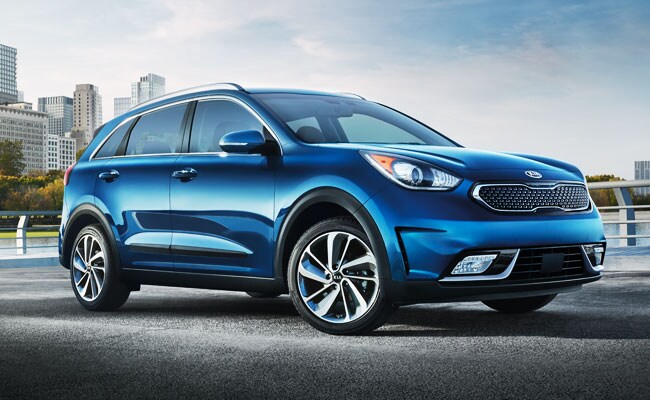 Introducing the 2018 Kia Niro!
Not a fan of the minivan but want something a little more sporty and fun? The New 2018 Kia Niro may be the vehicle for you! This vehicle crossover is great for hauling the family around and still rolling in style. Sound like something that fits your lifestyle? Contact us today and schedule a test drive here at McGrath Kia!
Contact Us Here!
Niro First Take
Peak Performance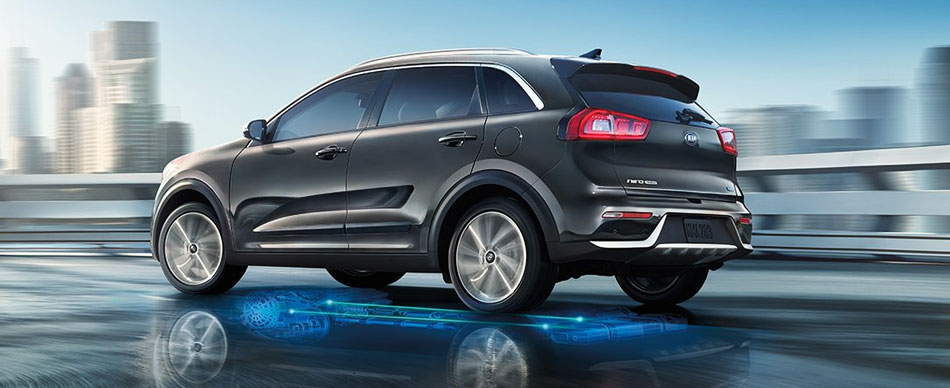 Cross over to the new Kia Niro. Kia Motors is always finding ways to upgrades its vehicle performance. With a parallel hybrid system, the Niro uses gas and electricity. It's like combining the natural power of the hybrid engine with a light weight electric motor and a powerful lithium battery. Plus with an added dual-clutch automatic transmission, the Niro is the gives you peak fuel efficiency and dynamic driving performance. But it's not just what's under the hood that give this vehicle maximum performance. The smart aerodynamic design minimizes drag to help move more efficiently while driving. All of these key features help to improve your experience. Check to see you want your current vehicle is worth and if you're eligible for a trade in!
Interior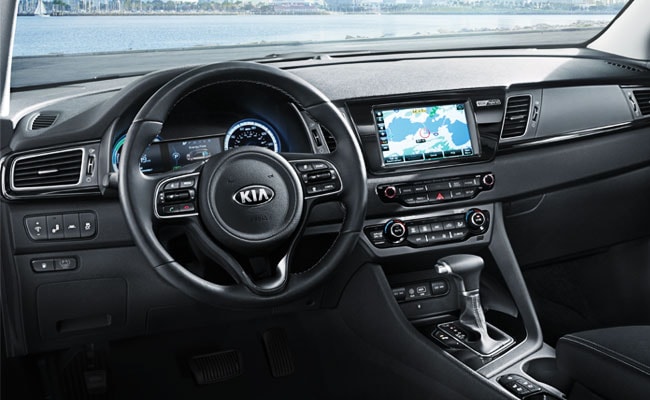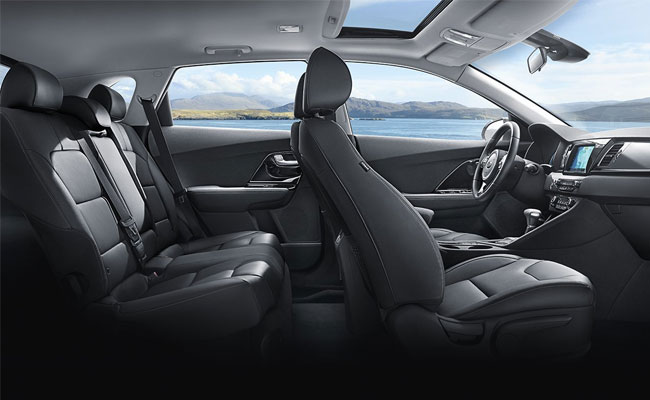 Prepare For Takeoff
Sit back and enjoy the ride! When you slip into the driver's seat of a Kia Niro, it is like slipping into the pilot's seat of a commercial jet. The cabin space is more than you can ask for to make it a smooth ride. All the controls are at your fingertips! You can talk on the phone, change music stations and occasionally honk your horn! Plus, as an added bonus, you get a complete internet entertainment center at your disposal. Here are a few of those features:
Send and Receive Texts
Access Your Smartphone and Apps
Send and Receive Phone Calls
Listen to Podcasts and Audio Books
Access Road Maps and Get Directions
Standard Rear Camera Display
All of these features are displayed on the Niro's 7" display screen at the center of your dashboard making it very accessible. But that's just the dashboard! Yes there is more! Fully equipped with 6 speakers to give you the ultimate surround sound experience. Stay connected using the built in AUX and USB plug-ins to recharge your devices, or use the wireless feature to recharge your smartphone! What better way to enjoy all this fun tech then with heated leather seats and heated steering wheel.
Safety Features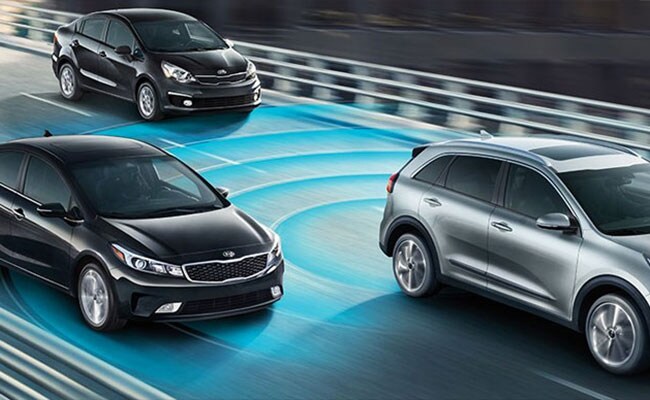 Your Saftey Comes First
Technology has brought cars a long way from the horse and buggy days. This crossover SUV from Kia Motors has benefited from all the technological advances developed over the past decades. The Niro offers Blind Spot Detection to help you see where you can't. Whether it be when you're changing lanes or backing up in the driveway, the Niro is always looking out for you! Smart cruise control will help apply breaks when approaching a car to fast to avoid collision. The Niro is made to make your life easier!
What Our Customers Are Saying
I was searching for a specific vehicle on-line and found it at McGrath. Since I had to drive for 4 hours to get the car, I had a lot of questions before I was going to make a trip or purchase. The people at McGrath answered all my questions and did whatever it took to make me comfortable about the car before I bought. I'm very pleased with the McGrath people, especially Jim Ottile and Lindsay Butterfield. They took care of my concerns and questions and were easy to do business with. Bottom line is that I took a chance buying a vehicle on-line and 4 hours away. They treated me right and would not hesitate to buy from them again. Next time I'm looking for a car I will look at McGrath again. Thanks everybody!
Eric Baumeister
Google.com
Haneen was very helpful in explaining all of the features of the new KIA I was about to purchase. I had a lot of questions and she was very knowledgeable and answered them all. During my test drive she pointed out and explained the many safety features,after several days of driving three different competitors SUV's I'm very glad I purchased my KIA. Thank you! I'm looking forward to many years of great driving !