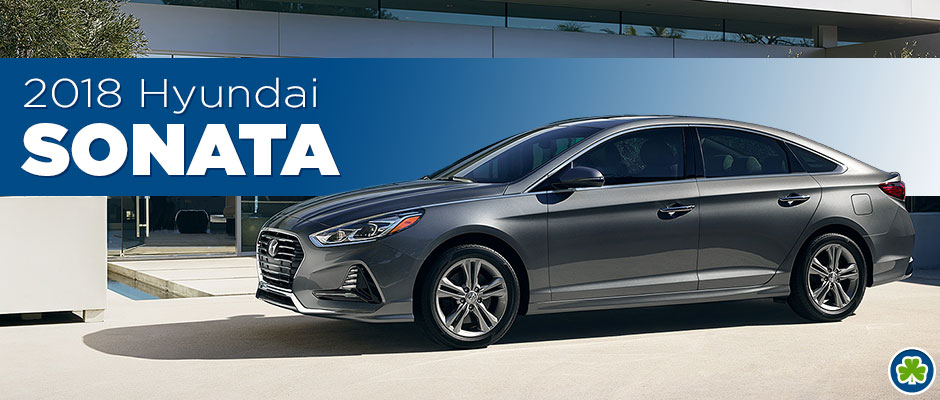 Currently in its seventh generation, 2018 Hyundai Sonata has been completely revamped and the outcome is a 4-door sedan that is sure to made a lasting impression. Hyundai has redesigned every aspect of the newly furbished Sonata, starting from front cascading grille to its rear bumper that carries the Hyundai's fluidic sculpture design philosophy.
McGrath Hyundai Locations

McGrath now has two Hyundai locations! McGrath Hyundai of Dubuque and McGrath Hyundai located in Cedar Rapids. Double the selection, double the friendly staff and double the deals!
Exterior Tour

Mask Off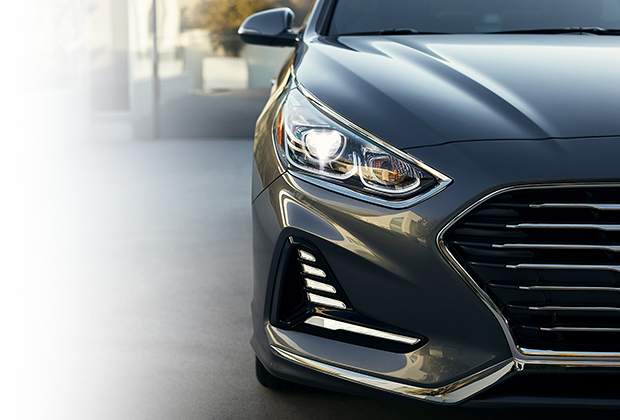 For 2018, the Sonata gets a new front end appearance incorporating an aggressive hood that flows down into what Hyundai calls its "signature cascading grille" which is surrounded by redesigned stacked elements in the front fascia, alongside available LED daytime running headlights, making the front even more muscular. The side sills have also received a reimagined design, stretching the main line towards the rear of the vehicle, which is thoroughly recreated as well, housing LED taillights, trunk lid, and fascia. Even the license plate enclosure has been moved lower down the rear bumper to compliment the large Sonata badge stretching across the rear.
Interior Improvements

With undeniable style, the 2018 Hyundai Sonata is also offering premium interior with a restyled center stack and a new 3-spoke, leather-wrapped steering wheel and boot space enough to house five adults. The 2018 Hyundai Sonata offers a world-class, luxurious interior including ventilated and heated front seats, which cool you down when it gets hot and warm you up when it starts getting chilly. Moreover, the push-button start, proximity key, power seats, and a USB port for the rear passenger compartment are standard on every 2018 Sonata. Above all, the integrated memory system will let you share your car with another driver by moving the seat and adjusting the mirrors for two different drivers.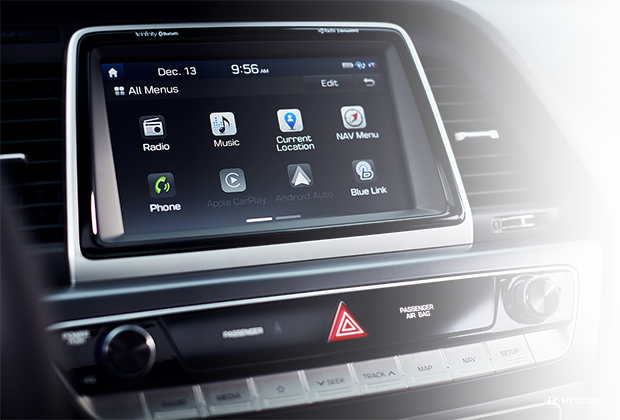 Pure Luxury Pure Sonata
Hyundai's world-class infotainment system can be displayed on the 7.0-inch touchscreen with Apple Car Play and Android Auto compatibility, Qi wireless charging, blind-spot monitoring system and automatic headlights are also standard on new Hyundai Sonata. The blue link infotainment system has also been upgraded to function quickly with Google home and Amazon echo, navigation system and 360-degree camera view function.
Motive Force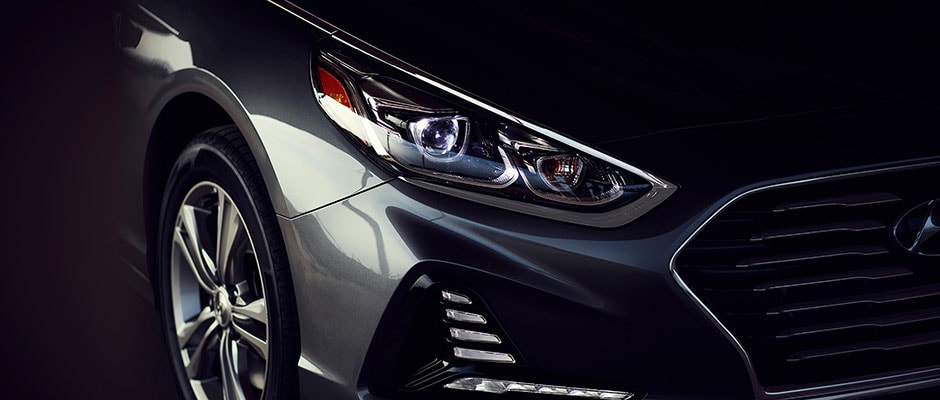 It Will Take Your Breath Away!
The 2018 Hyundai Sonata is sticking with the same trio of four-cylinder engines as before:

178-hp turbocharged 1.6-liter (Eco)
185-hp 2.4-liter (SE, SEL, Sport & Limited)
245-hp turbocharged 2.0-liter (sports 2.0T & Limited 2.0T)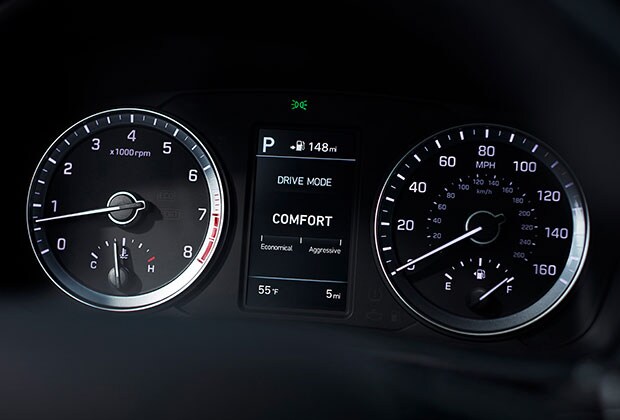 1.6 liter in Eco trim is mated to a seven-speed dual-clutch automatic transmission and the 2.4 liters is also dual-clutch with a 6-speed automatic. The 2.0T trims come mated with an all-new 8-speed torque converter, replacing the previous 6-speed automatic. Moreover, the 2.0T models are also offering what Hyundai calls its "smart mode", which automatically switches among Comfort, Eco, and Sports mode programming based on conditions and driving style. The Sonata sport and 2.0T trims come with paddle shifters for manual control which are mounted to the flat-bottom steering wheel. The transmissions in each trim are upgraded as they are set to be significantly quicker and increase fuel economy.
Driving Dynamics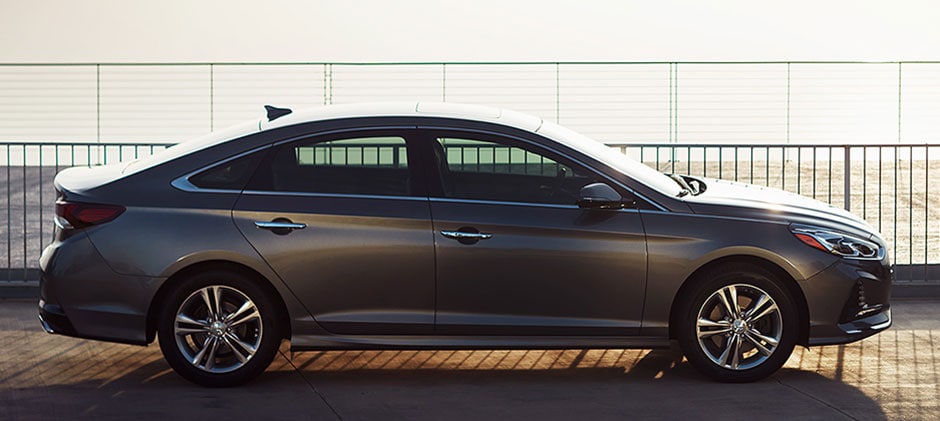 Hyundai likewise attempted to enhance the driving dynamics with aerodynamic packaging and an improved suspension system, in addition to the variety of electronic controlling options. According to Hyundai, suspension stiffness has been expanded by 12 percent, and recalibrated controlling is proposed to give the vehicle more prompt reaction. Hyundai additionally augmented the back suspension's trailing arms and introduced stiffer bushings that is said to provide a more agreeable ride. On top of that, the new Sonata is also equipped with ABS, EBD, ESP(electronic stability program) and AEB(Advanced emergency braking), along with power steering and new 16, 17, and 18-inch wheel designs which make it easy to control in toughest condition.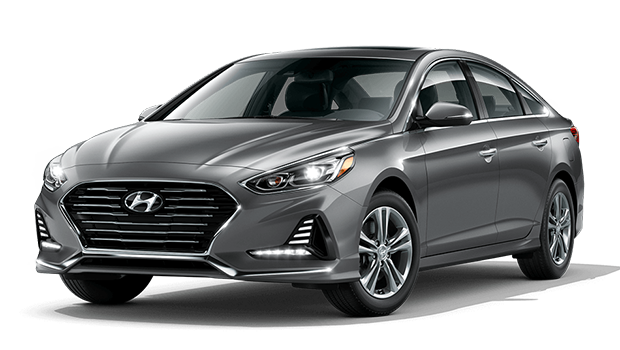 The Sonata Has Everything You Need!
The all-new Sonata has everything you need from a family sedan, with some incredible, cutting edge features that you wouldn't have even imagined! If that isn't enough to convince you that Sonata should be on your short list, come drive one yourself and experience the difference!
Test Drive Today!
Hyundai Sonata Trim Levels
Along with last year's SE, Eco, Sport, Limited, Sports 2.0T, and Limited 2.0T trims, the 2018 Sonata is also available in a new SEL trim.
Along with last year's SE, Eco, Sport, Limited, Sports 2.0T, and Limited 2.0T trims, the 2018 Sonata is also available in a new SEL trim. All the trims are similar in terms of heated and ventilated seats, cascade grille, Hyundai's blue link infotainment system with 7-inch touchscreen, as well as other key interior & exterior aspects. Sports trims and 2.0T models get a unique mesh grille, gloss-black window trim, 8.0-inch optional touch screen and updated front and rear fascia with the higher price.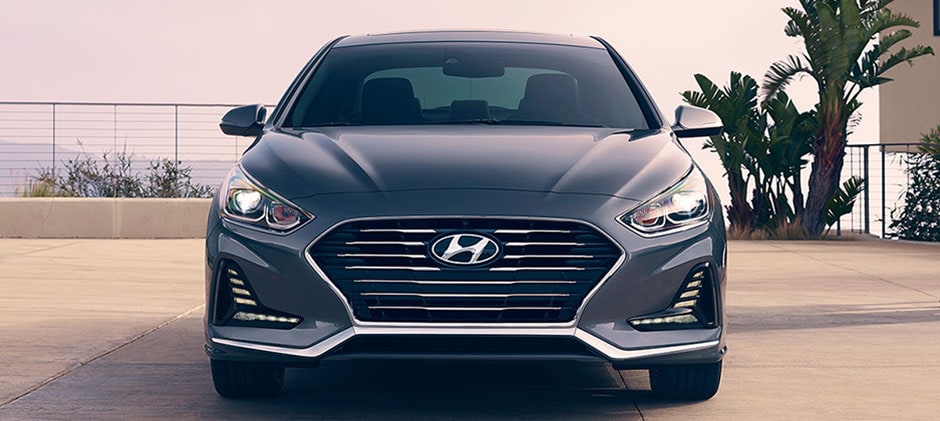 SO WHY BUY THE NEW SONATA?
Undeniable design
Pure luxury
World class infotainment system
Heated and ventilated front seats
60/40 split-folding rear seats
Top-notch climate control system
Extra-large boot space
Blind-spot detection system
Improved driving dynamics
Adaptive cruise control with stop-and-go function
High-beam assist
Turbocharged engine
McGrath Customer Experience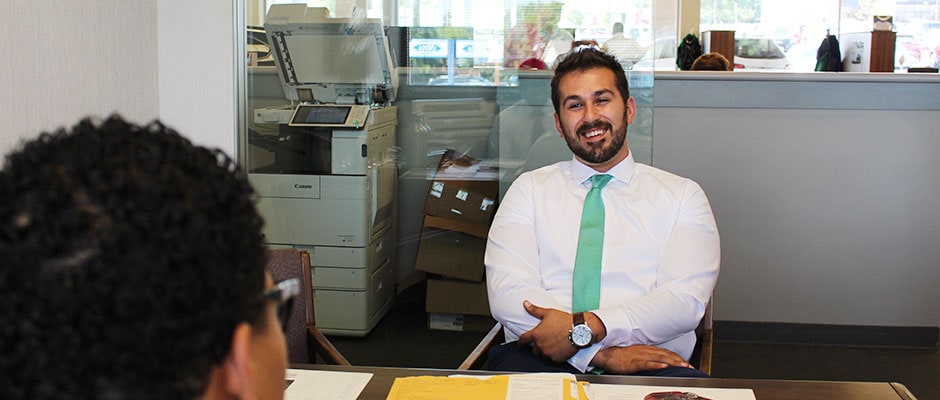 You will experience exceptional customer service at both McGrath Hyundai locations. With our two Hyundai locations you will experience convenience, a large inventory selection, and friendly staff. Don't just take our word for it, hear what our customers have to say.
Find Out What Other Hyundai Owners Say About McGrath
Thank you for such a pleasant experience while leasing my new Santa Fe. Especially to Jared Fecht for going out of his way to find me the perfect SUV at a great price!!
Jen Hess
7-28-17 Facebook
Awesome dealership! We worked with Michelle and she helped find our perfect vehicle. We love our new Hyundai Santa Fe!
Linda Schafer
7-18-17 Facebook
I bought Hyundai Santa fe from Lisa Appel, I wasn't sure I wanted to buy a vehicle yet and have a car payment but Lisa found the perfect car and it was such a good deal I couldn't resist. Thanks Lisa
Candie Kelly Minnick
6-18-17 Facebook