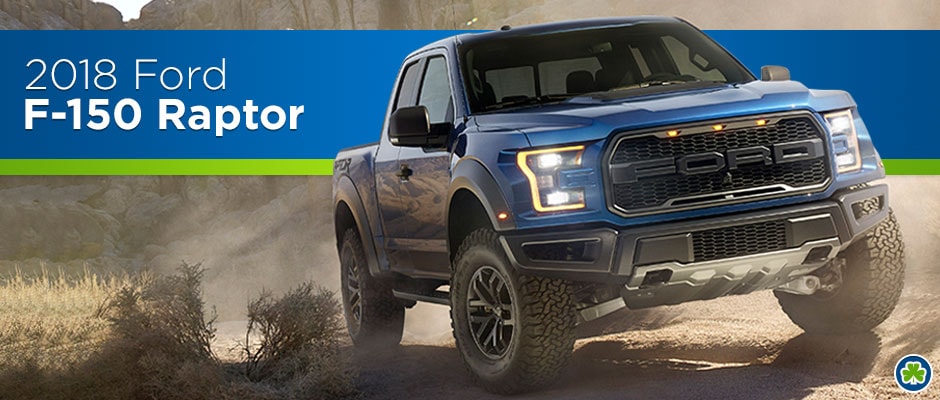 One of the best selling trucks of all time hits the asphalt once again with a bang! Offering a 3.5 High Output EcoBoost, the brand new and extremely powerful 2018 Ford F-150 Raptor also comes with a 10-speed automatic transmission that helps the vehicle move with minimal effort but greater power from the hood. Couple this with an unmistakable presence on the road and capabilities pushing it into the top tier of elite pickups, it's easy to see why this truck has such a strong following.
2018 Ford F-150 Raptor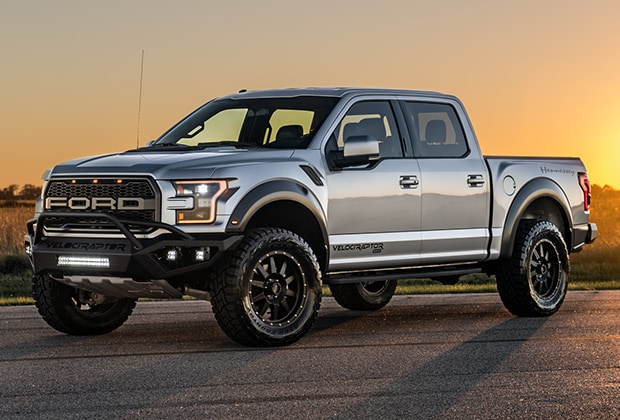 Chiseled and Sophisticated
The 2018 F-150 is sure to make its presence felt on the road. While a chiseled grille gives it a definitive, muscular look, LED headlights come standard on the higher trim levels, giving an added touch of sophistication.
Test Drive
Cab Options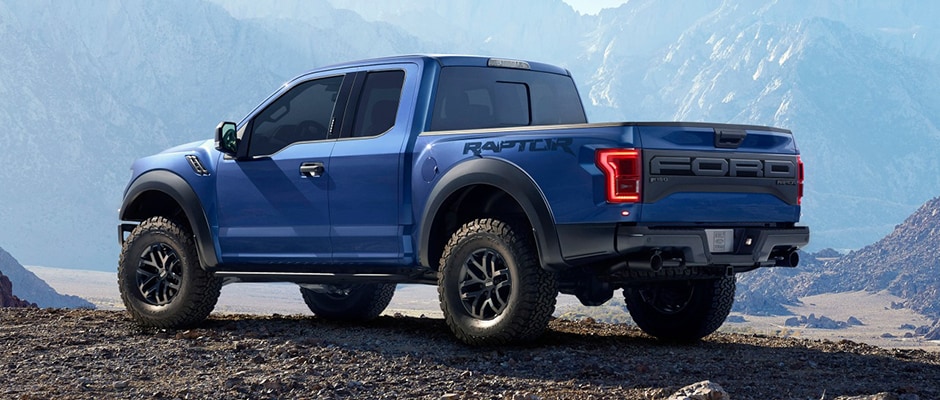 This 2018 Ford F150 Raptor is available in either SuperCab (extended cab) or SuperCrew configurations and is built with a 5-½ box. The starting price for a SuperCab is around $51,000 and the SuperCrew will start around $54,000. There are many upgrades and packages available to choose from there: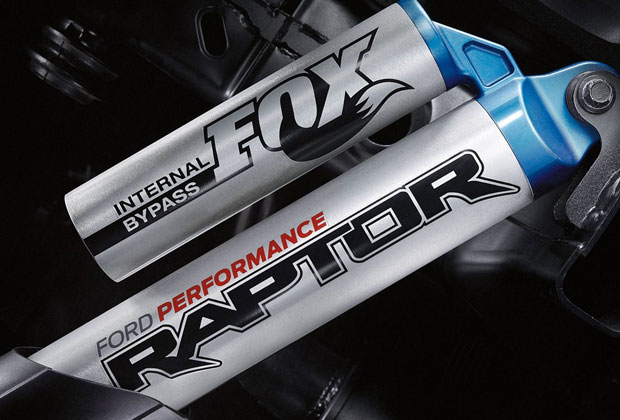 Equipment Group 800A
Comes standard and some with upgraded cloth seats with flow-through console and shifter, Fox Racing Shocks and more.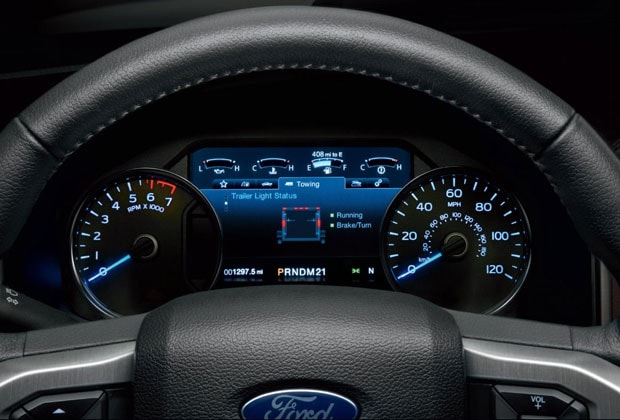 Equipment Group 801A
Comes with 8" Productivity screen, Power sliding rear window, privacy tint and defrost, heated leather seats, SYNC 3 and more. This upgrade is just over $3,000.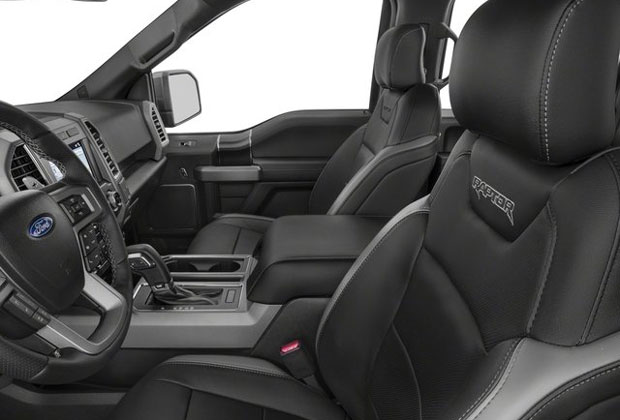 Equipment Group 802A
A massive upgrade comes with LED box lighting, 360 degree camera, remote start, blind spot monitoring, heated steering wheel, seats, and much much more. This package costs just over $9,000.
Other Available Upgrades:
17" Forged Aluminum Wheels are available for $1,165.
Carbon Fiber Package is available for $995.
Learn More From Our Team

These prices may change throughout the model year, so be sure to contact our knowledgable team of truck experts for more information and to learn about additional upgrades available for the F-150 pickup.
Contact Us
Cutting Edge

Still fairly cutting edge in the realm of full-size trucks, all 2018 F-150 drivetrains come standard with automatic start/stop, which is a system that works alongside the braking system to automatically shut down the engine when brought to a complete stop, then starts back up when you're back on the move. This addition significantly reduces fuel burnt while idling in traffic and decreases emissions. Although the F-150 is a full-sized pickup truck, it boasts a plethora of exemplary luxury features you wouldn't expect.
---

Ford F-Series is not only the number one selling truck for four decades, it's also been the best-selling vehicle in the U.S for 35 years.
Safety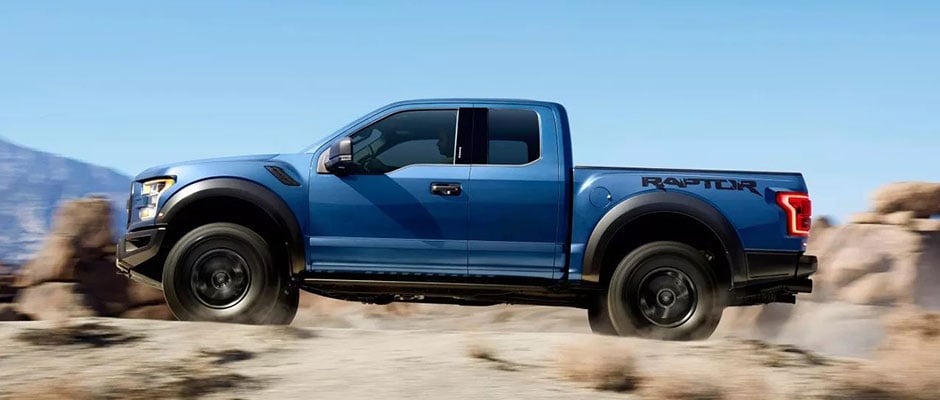 Keeping the importance of safety in mind, the 2018 F-150 provides detection of pedestrians, thus preventing potential collisions. This system initiates a warning to the driver followed by the application of the brakes so the likelihood of a possible impact is massively reduced. In addition to this, it also houses a flexible cruise control feature that can be turned on and off as required.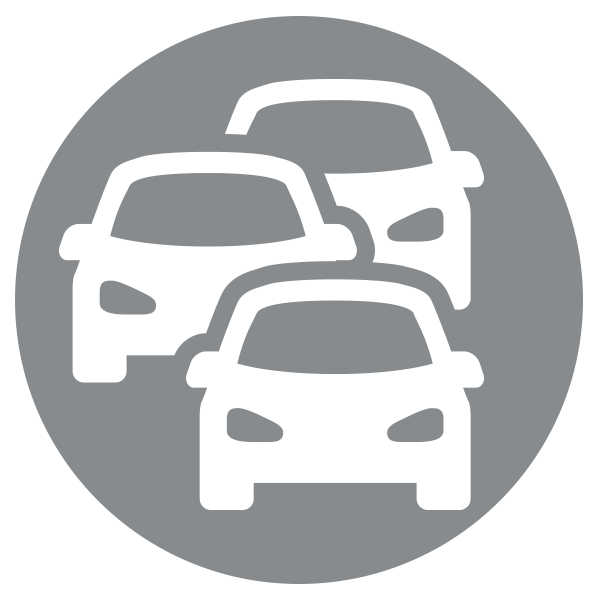 ADAPTIVE CRUISE CONTROL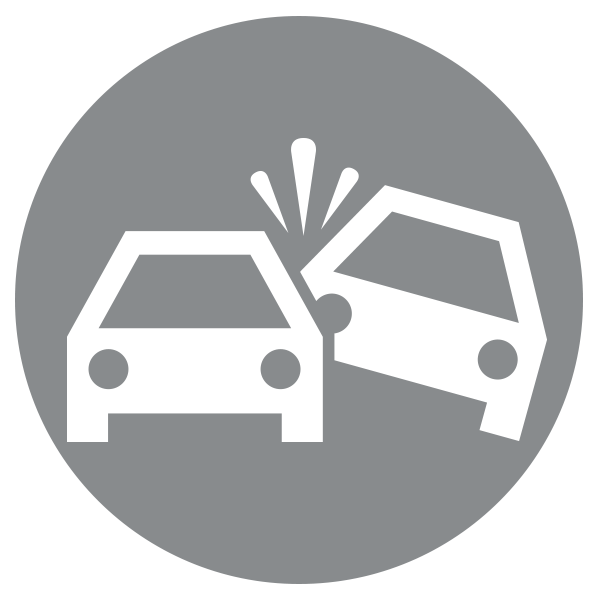 COLLISION WARNING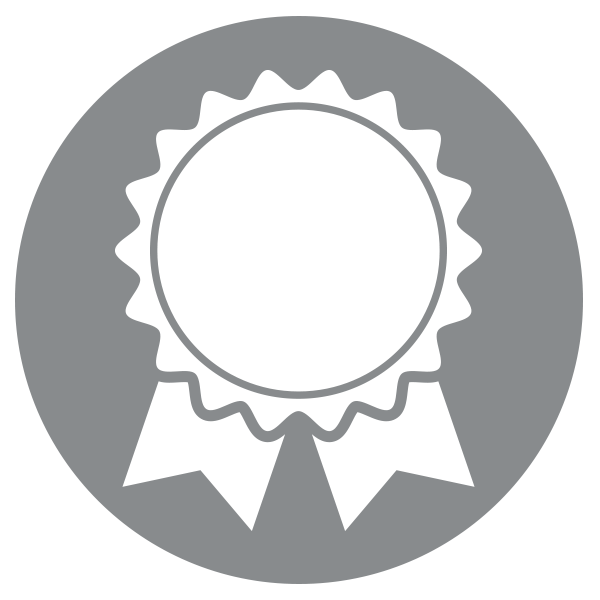 TOP CHOICE
The previous version of the Ford F-150 tops the overall safety rating from the NHTSA. In addition to its five-star rating, the truck's safety is further validated by the fact that it was considered the top choice by the IIHS in 2016. It also received a front crash prevention designation of basic for its optional Adaptive Cruise Control and Collision Warning with Brake Support.
A Little Dirt Never Hurt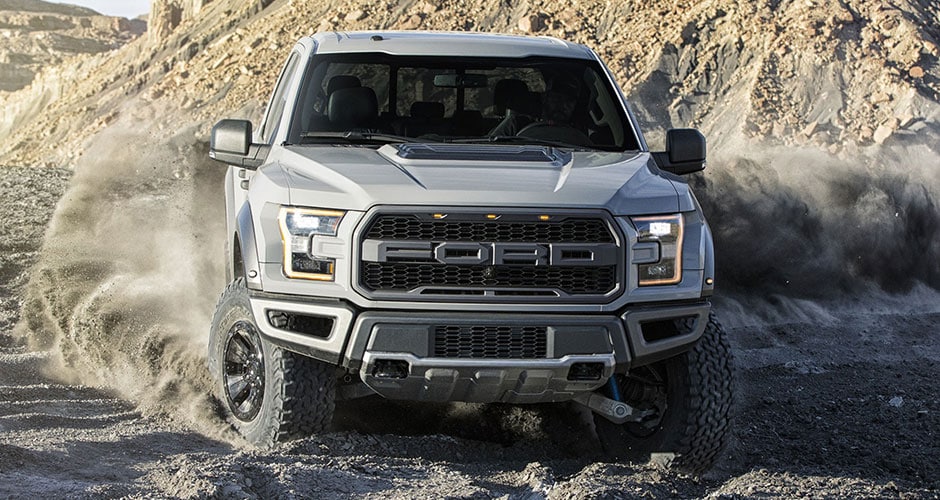 As they say, "A little dirt, never hurt". This Raptor is a delight for off-road enthusiasts and urban weekend warriors alike. It's tough-nosed design and impressive resale value makes it a valuable asset to own, in addition to making quite the impression on the neighbors! Factor in its improved fuel economy and you've got a truck that attracts potential buyers of all walks of life.
Overall Design and Features

Why does this truck belong in your driveway? The 2018 F-150 is an extremely capable Raptor model which doubles as a rugged off-road pickup and an alternative family vehicle. While most families are migrating to SUVs and bigger vehicles, the 2018 F-150 provides a sufficient amount of space inside for you and yours while providing luxury and comfort.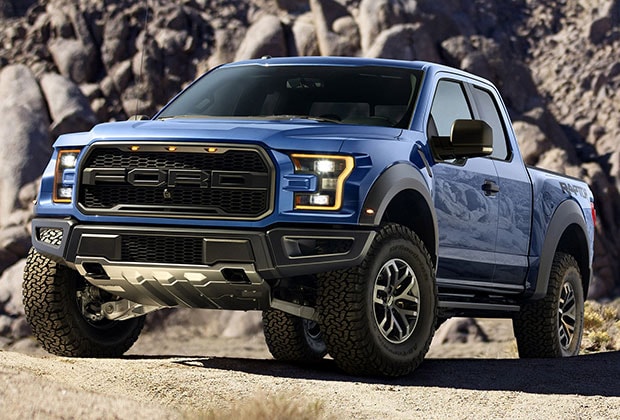 Other luxurious personalization upgrades include:
High-tech gauge cluster
Leather padding
Panoramic sunroof
Towing Enhancements:
Trailer sway control
Pro Trailer Backup Assist
Smart Trailer Tow Connector
---

In addition to several exciting colors to choose from, a set of upgraded wheels and its unique body give you the freedom to personalize the Raptor to match your personality.
---
McGrath Ford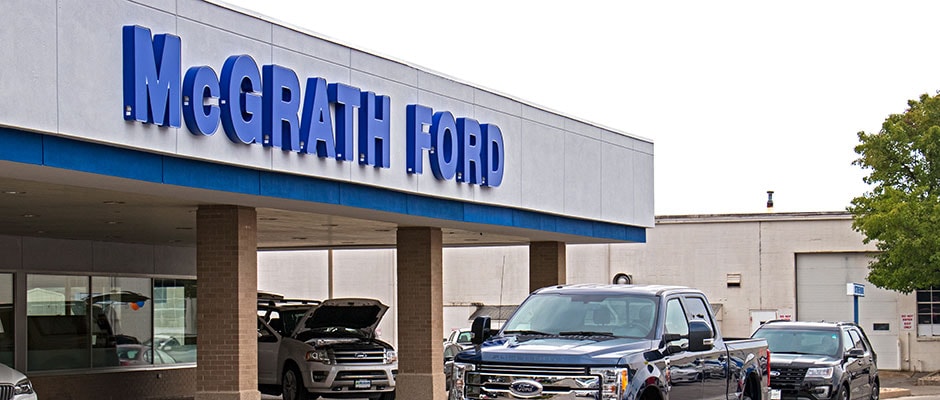 All in all, the 2018 Ford F-150 Raptor is a beast of a vehicle guaranteed to impress you from every aspect. As your local Ford dealer in Cedar Rapids and Iowa City, we can help you find the Raptor that is a perfect match for you and your lifestyle.