The Dodge Grand Caravan blazed a whole new trail when introduced to the market back in November of 1983, and has built an impeccable tradition of being the choice for families looking for spacious people-haulers. Yet, after leading the way in the minivan segment for generations, the Grand Caravan hasn't gotten lazy on the throne. Growing right alongside the modern American family and its ever-increasing demands, the versatility and functionality of this minivan continues to set the standard year after year. With the 2018 Grand Caravan, you can be sure you'll be keeping your little monsters safe and entertained while you handle important parent business all over town!
Every family has to keep the bottom line in mind, and that point is critical to the folks at Dodge. While providing the latest and most sought-after technology and features, the Grand Caravan is available in a series of trim levels to ensure you have an option that accommodates your specific situation and won't break the bank!
Trim Levels & Pricing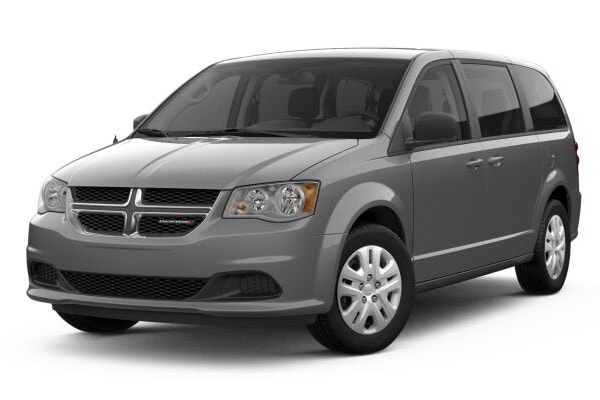 SE Model
New Grand Caravan prices generally start in the range of $20,000 after common available dealer discounts and incentives are applied, making it an incredibly affordable option. You'll be impressed with the value you get for your dollar. I believe the kids call that "ballin' on a budget".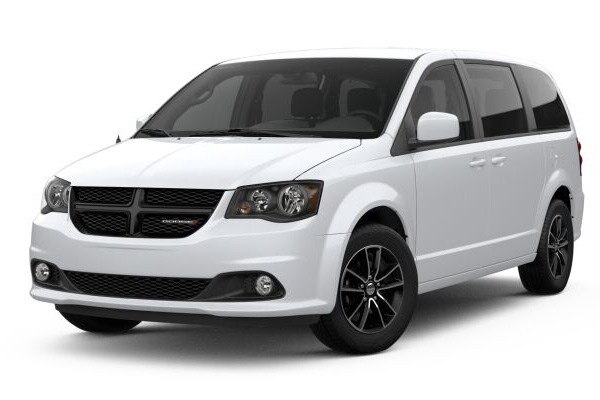 SE Plus Model
If you're looking for something with a few more bells and whistles, the Grand Caravan SE plus trim package features 2nd row Stow 'n Go® bucket seats, a backup camera, remote start, 6.5" touchscreen, 40GB hard drive, Bluetooth and many more features and starts in the $25,000 range after discounts and incentives.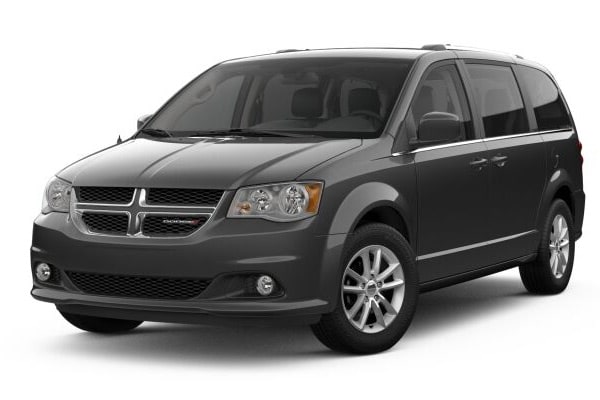 SXT Model
Want to be the envy of other parents and onlookers on your block? Sure, it's not your most flattering side, but we know you want to and we respect your competitive spirit. Go with the SXT package. Starting around $28,000 depending on your specific equipment configuration. The trim includes features available in the SE package, plus premium features like the class-exclusive Stow 'n Place® roof rack system, dual power sliding side doors, power liftgate, 17-inch tech aluminum wheels and enough available customizations to impress the folks at MTV's Pimp My Ride.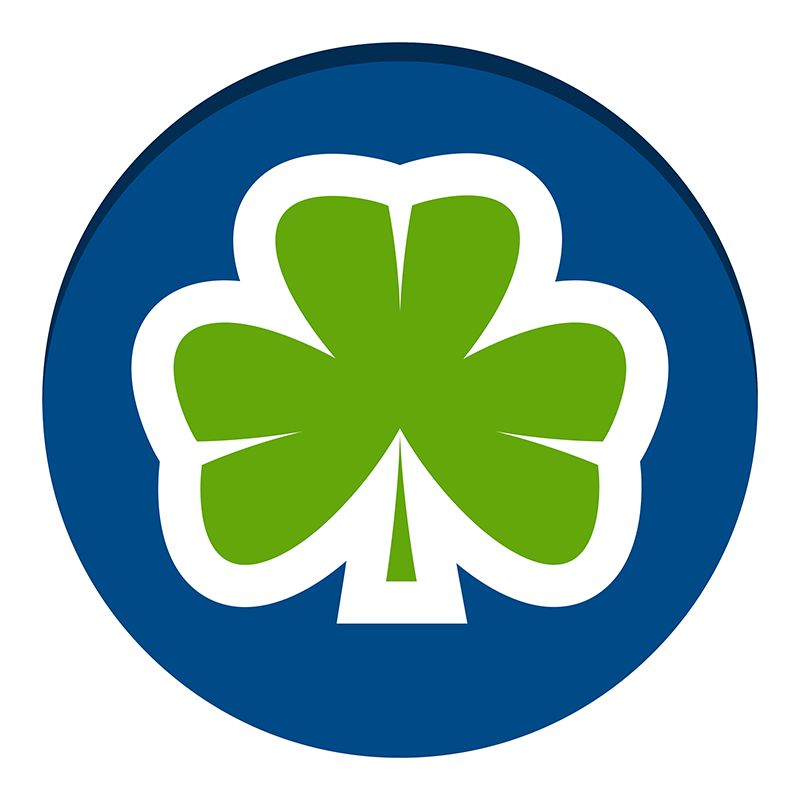 McGrath Auto offers the widest selection of Grand Caravans as well as many other vehicles! With competitive pricing and great service we help create a family atmosphere that will ensure a relaxed buying process that is much needed when making a large purchase! Let us help you find your new Grand Caravan today!
Interior Configurations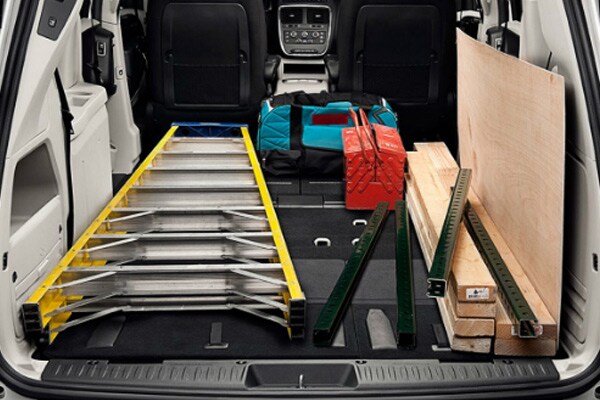 The interior of a van is crucial to how much you will enjoy the vehicle for years to come. Van buyers in Cedar Rapids tend to look for the interior that provides easy access for all passengers, a cabin design that can accommodate quick cleanup and full maneuverability of seating. Dodge Grand Caravan delivers on all counts, providing durability on top of sharp design and accents.The seats are also higher than those of other brands, helping passengers and the driver to see the front.
Speaking of seating, the mother of all minivans has provided some of the best features ever to be introduced, the most important being Stow 'n Go® seating. The incredible versatility offered in terms of seating and storage arrangements has kept the Grand Caravan at the head of its class. As an added optional convenience, the third row seats can face rearward into a tailgate position, making for the perfect tailgating party mobile! At the football game, the park, or wherever you need a nice place to take a load off and grab some shade, this feature is a game-changer!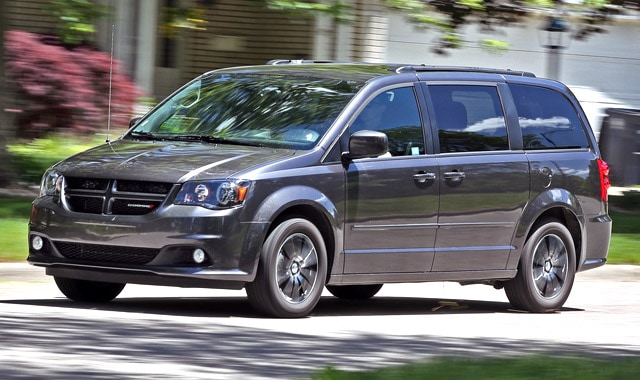 Looking for new? Get started now and browse our current selection of new Dodge Grand Caravan minivans!
Shop Now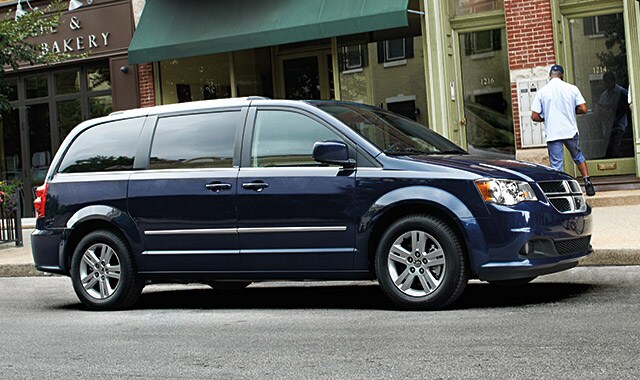 Looking for pre-owned? Get started now and browse our current selection of used Dodge Grand Caravan minivans!
Shop Now
Technology
Shifting gears to take a look at another angle of what makes Grand Caravan such a great choice, let's get into a few of its safety and entertainment options. The pedals can be regulated on select trim levels and the steering wheel can be heated to your comfort, offering a driving experience fitted to your preferences.
When cruising down the road, Grand Caravan offers great sound insulation to prevent common road noise and provide a comfortable driving experience and atmosphere. Its exterior cameras will aid while you are parking and keep you alert of what is happening around your vehicle to ensure complete safety.
Overhead compartments and available storage bins are installed above the passenger's seat. They provide a space where small items can be kept securely while traveling.
On the technology end, Uconnect Voice Command with Bluetooth is installed on select trims in order to keep you as distraction free as possible. To get the family jamming, a 6-speaker audio system with a 6.5-inch touchscreen display comes standard with 1 year of SiriusXM radio. Grand Caravan also offers an available high definition multimedia interface, second row video screen options and many other add-ons and configurations that make this minivan a top consideration for parents and kids alike.

Warranty Coverage
Grand Caravan comes covered under two warranties. First, Dodge's 5-Year/60,000-mile powertrain limited warranty which covers the cost of repair a covered powertrain component. That includes integral parts of the engine, transmission and drive system. Your warranty even includes towing!
The second layer of coverage is the 3-Year/36,000-mile basic limited warranty that provides bumper-to-bumper coverage for your Grand Caravan, giving you ultimate peace-of-mind in your investment.
Spacious, comfortable and brim with the hottest tech and entertainment, along with a smooth, stable driving experience at high speeds or rough roads, Grand Caravan is tough to beat. With a modern and elegant look uncharacteristic of the competition in the minivan segment, you'll be just as impressed as your kids with what this van has to offer. Why would you wait any longer? Get yours from McGrath today and start enjoying it today!