The Completely Re-Designed 2018 Chevy Equinox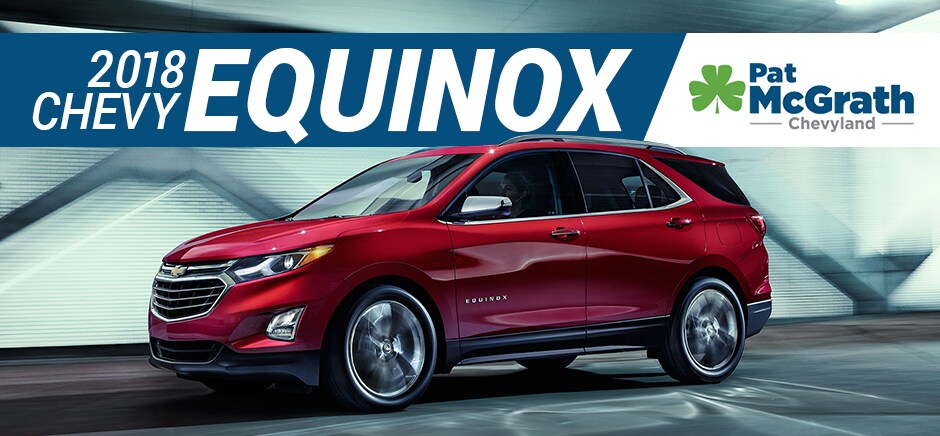 400 pounds lighter, but still has room for five. Sleek redefined bodywork featuring LED front/rear lights. Chevy's "down-and-away" design and low windshield base guarantees improved forward visibility.
---
It's a DIESEL!
Wait a second…an American SUV with a diesel? That's right! Chevy believes diesel technology is the most efficient internal combustion engine option. The 2018 Equinox will boast head turning fuel efficiency at 40 MPG highway. Ford and Honda can't claim that!
Two additional gasoline engines will be offered in the '18 Equinox. Both are turbocharged four-cylinders with six speed automatic transmission. That gives you three engine packages to choose from with the 2018 Chevy Equinox.
Remember…no one has a better reputation for producing diesel-powered engines than General Motors!
Shop Now!
1.6 Turbo-Diesel Engine40MPG
Highway
1.5L Turbo Engine31MPG
Highway
2.0L Turbo Engine3,500LBS
Towing
Capacity
Clean, Modern Looking SUV

The 2018 Equinox features Chevrolet's signature split grille and projector beam headlamps. LED daytime running lamps come standard. The vehicle's sharp design includes aluminium wheels, chrome greenhouse surrounds and chrome roof rails.
The upscale look and feel of the Equinox is complimented by the MyLink Infotainment System which has been called the most user friendly interface on the market. The Equinox will also be equipped with Android connectivity, Apple CarPlay and built in Wi-Fi hotspot.
Stronger Architecture, Greater Efficiency and More Technology
The perfect balance of everything you want and need in a SUV. From style and versatility to performance and safety. There's plenty of technology to keep you entertained as well!
More Space!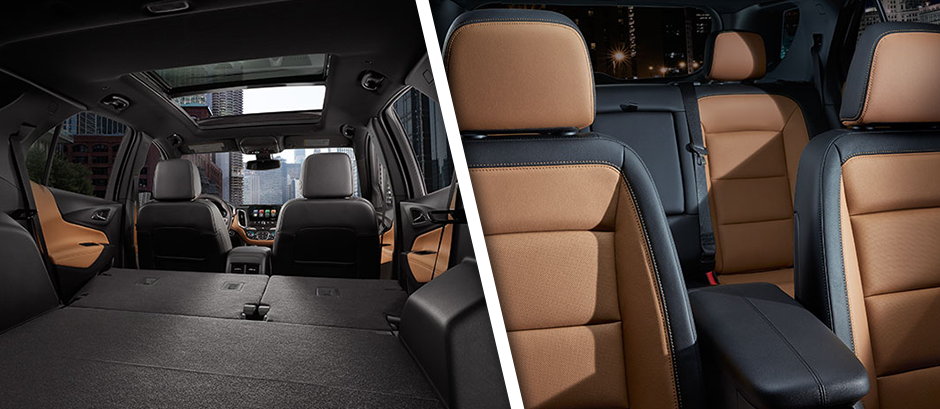 Rear seats now "kneel" when folded back, created an incredible 63.5 cubic feet of cargo space. You'll love the new denim-style seat fabric in the spacious interior!
When can I buy the 2018 Chevy Equinox?
The 2018 Equinox will go on sale in the U.S. during the first quarter of 2017 and will roll out to 115 additional global markets later in the year. McGrath Auto is a trusted GM partner and looks forward to providing you a first look at the totally redesigned 2018 Chevy Equinox!