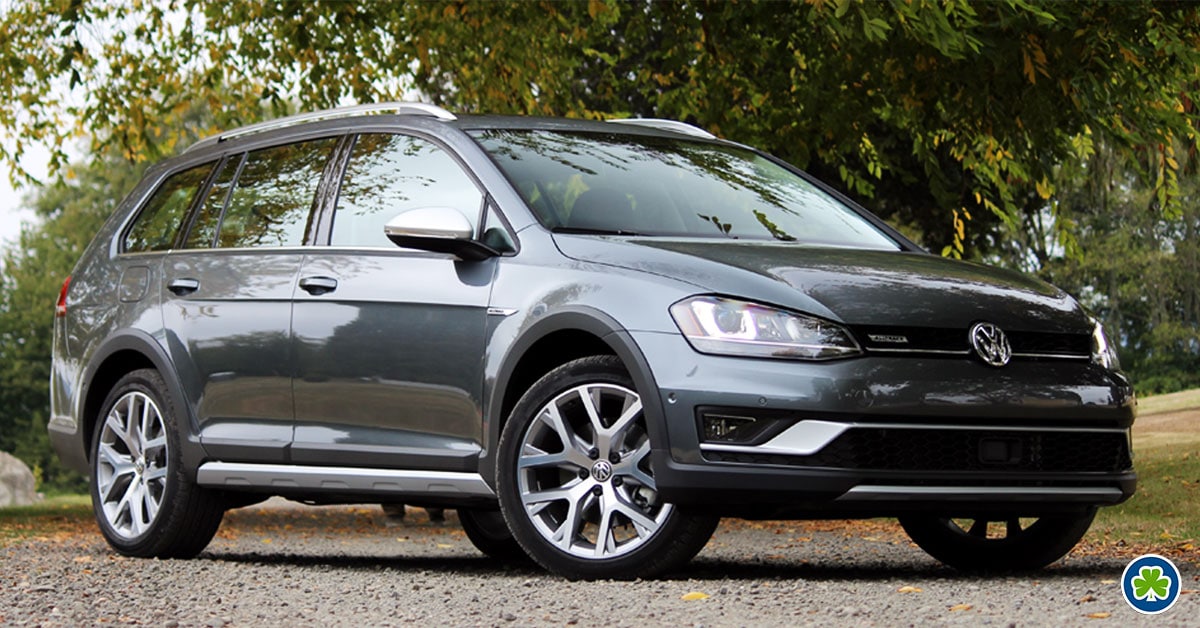 Ready for Adventure?
Introducing the Turbocharged Volkswagen Golf Alltrack with 4MOTION® All-Wheel Drive.

All Track First Take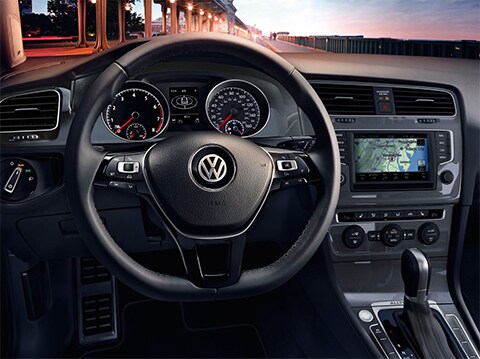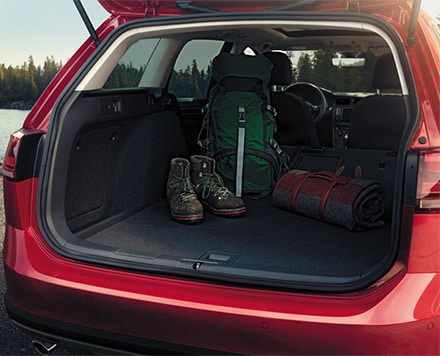 Tread Happily
Its interior is of a superior quality to most competitors, plus the 1.8 TSI engine balances 170 horsepower, 199 lb-ft or torque and 30 mpg highway. No matter where you look, there isn't an AWD crossover or SUV that does all that.
Spry, nimble handling makes the Alltrack a joy to pilot along twisty roads. Monotonous highway miles are eased by the quiet cabin, and the car feels planted, secure, and substantial at speed. The Alltrack has a slightly firmer ride than the regular SportWagen, but it remains comfortable and composed.
All of these qualities mostly reward the driver. The Alltrack is definitely sized for small families-it's not a beast of burden. Firm, supportive front seats are decent road-trip companions, but full 12-way power adjustments, including lumbar, come only on the top SEL trim.
Adults can fit in the rear seat, but space there isn't exactly generous; same goes for the cargo hold. When it comes to pleasing passengers, the much more spacious Alltrack wins.
All Wheel Drive to Survive Brutal Iowa Winters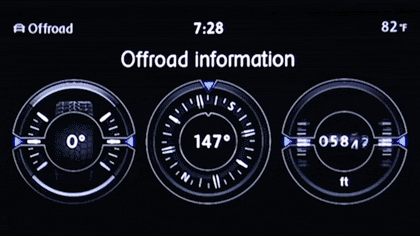 Built Tough
The 2017 Volkswagen Alltrack is featured with pristine handling capabilities of 4MOTION (all-wheel drive). 4MOTION is a permanent four-wheel drive system where engine's power is distributed to all four wheels. It provides high active safety, it helps to transfer grip to prevent slippage, reliable traction on virtually all surfaces, and optimum directional stability at all times.
The Alltrack Handles Muddy Roads with Ease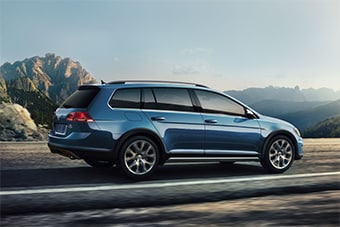 Muddy roads not an issue in the Alltrack. Enhanced with standard V-Tex leatherette. The are-you-sure- this-is-not-leather vinyl imposter is impressively durable and is easily cleaned of mud, grime, pet hair and spills ― genuine hides are not offered from the factory.
Wheels That Won't Slip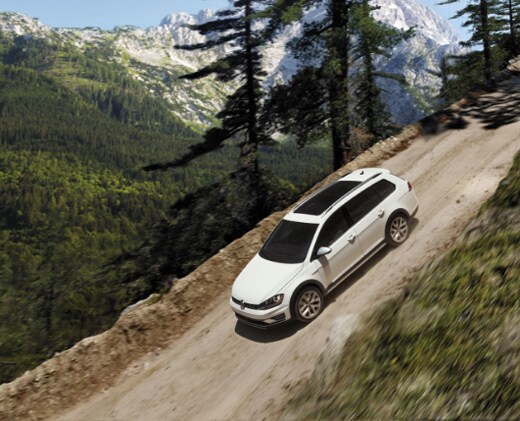 The Alltrack operates as a front-wheel drive vehicle under normal conditions, but a computerized control unit will actuate a multi-plate clutch sending power rearward if it notes the front wheels are slipping. The amount is continuously varied, up to a 50/50 split. The latest version of 4Motion, which is fitted to the Alltrack, is capable of decoupling the rear wheels under light loads or while coasting ― this improves fuel economy by lowering driveline resistance.

(EPA-estimated fuel economy is 22 MPG city/30 MPG highway).
Pack Your Kayak or Mountain Bike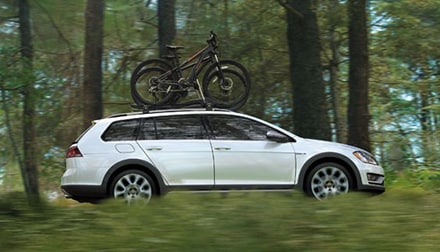 Top off of your Alltrack and head to the wild!
Hendrik Muth, Volkswagen of America's vice of president of product marketing and strategy, says the Alltrack is targeted at a younger buyer who wants a car that's more nimble than the Outback. He also cites the lower roofline that enables loading bikes, kayaks, and other outdoor sports equipment more easily than rival off-road-focused SUVs.
Subaru buyers now have a better choice in the German automaker that is changing the SUV game. Volkswagen delivers an athletic attitude with 6.9 inches of ground clearance. Redefined cabin. Sturdy feel with plenty of grip. A fiesty and dynamic playmate on twisty roads. Features standard Apple CarPlay and Android Auto unlike Suburu.
What Our Customers Are Saying
I had the best time buying my new 2015 Volkswagen Jetta from Sean Stokstad at the new McGrath Volkswagen location! I had someone rear-end me and total my car a few months ago and the vehicle I was currently driving was something I was mostly rushed into by insurance and didn't really want in the first place. When my fiance and I went to look at the Volkswagen Golf (which he ended up buying), we met Sean who was very knowledgeable about all of the vehicles. He stressed the importance of finding the car that was right for us and something we could love forever, not just trying to rush us into buying something. Now my fiance and I both have Volkswagens and couldn't have been happier with the service Sean provided us - and is continuing to provide us! I also enjoyed the financial/paperwork service I received from Devin Wright in the businesses offices as well. Thank you, McGrath!
Chelsey Caldwell
Cedar Rapids
Great customer service and they helped me find exactly what I wanted (VW Golf GTI). It was my first time buying a car so I was worried the process would be drawn out. However, it went by quickly and I know I can trust them for maintenance in the future.
Jessica Karpovich
Cedar Rapids