The 2016 Hyundai Elantra vs The 2016 Hyundai Sonata

The Specs:
| 2016 Hyundai Elantra | vs | 2016 Hyundai Sonata |
| --- | --- | --- |
| 16 | Valves | 16 |
| Six-Speed Automatic | Transmission | Six-Speed Shiftable Automatic |
| 28 MPG | Fuel Economy (City) | 25 MPG |
| 38 MPG | Fuel Economy (Highway) | 38 MPG |
| Front Wheel Drive | Drive Type | Front Wheel Drive |
The all-new 2016 Hyundai Elantra and Sonata are two of Hyundai's flagship cars. Over the last few years, Hyundai has made great strides in the automotive world by making their cars more affordable, appealing and well-built. If you're looking for a reasonably priced and well-built car, either the new Elantra or Sonata would both be a great choice. The Elantra competes in the small sedan class while the Sonata competes with other mid-size cars. Car buyers looking for a sporty compact car should choose the Elantra. On the other hand, buyers looking for a larger more luxurious car should go with the Sonata.
Performance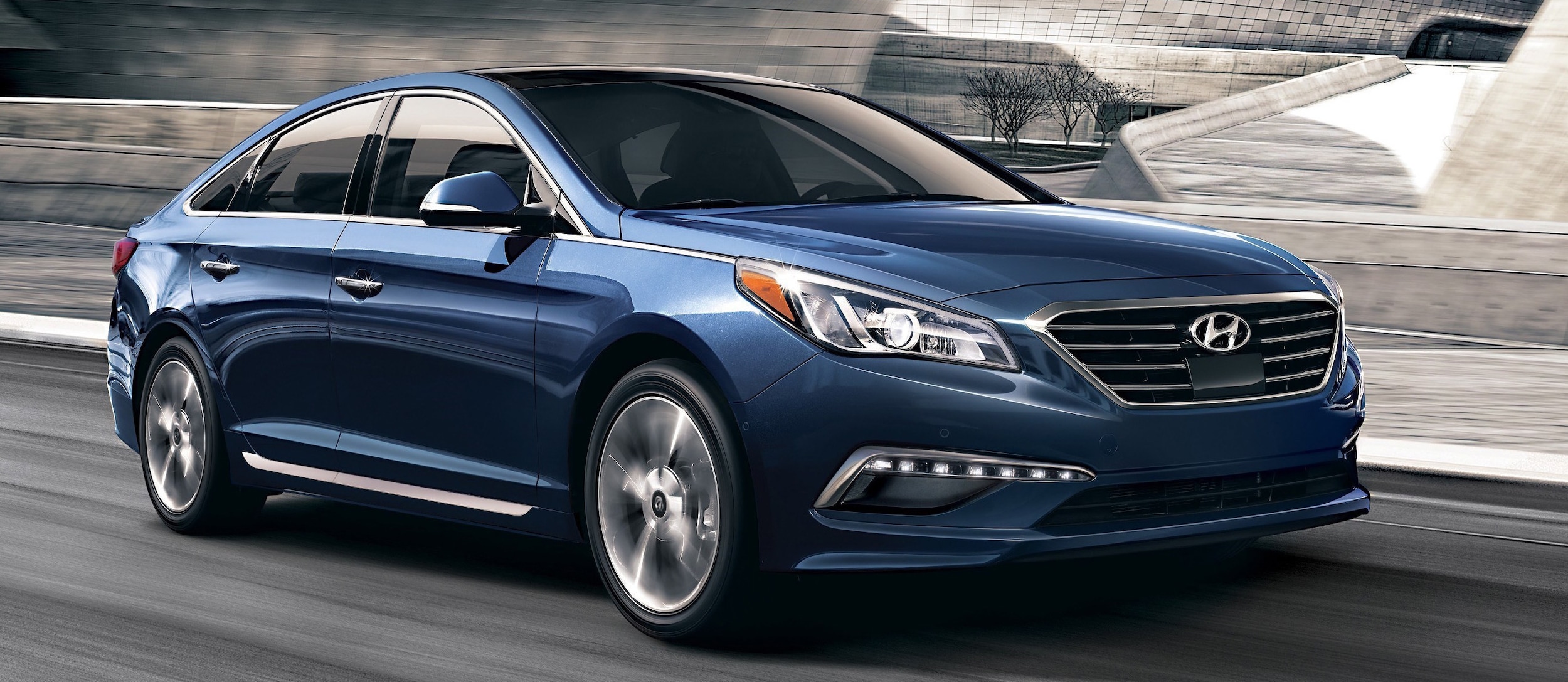 The 2016 Hyundai Elantra comes in either a 1.8-liter four-cylinder engine that makes 145 horsepower and 130 lb-ft of torque, or a 2.0-liter sport that makes 173 horsepower and 154 lb-ft of torque. The 1.8-liter model boasts up to 37 miles per gallon on the highway while the 2.0-liter model can achieve up to 35 miles per gallon on the highway. Each model is available in a six-speed automatic or manual transmission. Overall, the Elantra's high-tech engine and impressive aerodynamics create smooth acceleration and exceptional fuel efficiency.  The 2016 Hyundai Sonata comes in a 2.4-liter four-cylinder that makes 185 horsepower and 178 lb-ft of torque, a 2.0-liter four-cylinder turbocharged engine that makes 245 horsepower and 260 lb-ft of torque, a 1.6-liter four-cylinder turbocharged engine that makes 178 horsepower and 195 lb-ft of torque, or even a hybrid model. Both a six-speed or seven-speed automatic area available for transmissions. Overall, the Sonata provides a lot of options to customize whether a buyer would prefer power, efficiency, or a fine balance of both.
Fuel Efficiency
Telescopic steering wheel, fog lights, and intermittent wipers are standard across all Elantra models. Civic excluded these features from their LX base model. Heated seats in the front and rear are standard in most Hyundai models, while Civic Touring is the only one with both. The Hyundai Elantra highlights more differences with a 2.0L and 1.8L engine size versus 2.0L and 1.5L for Civic. In addition, Elantra has three engine designs with inline four cylinders compared with two inline four cylinders in Civic.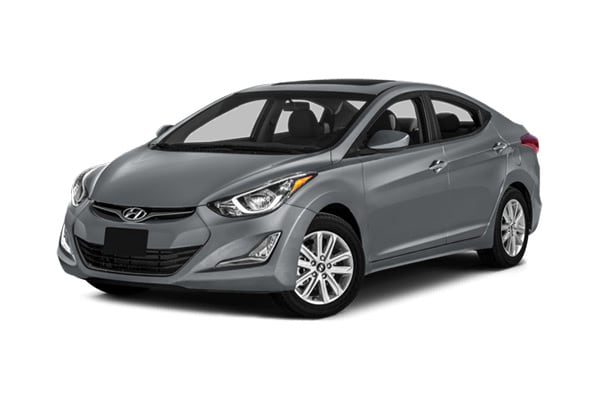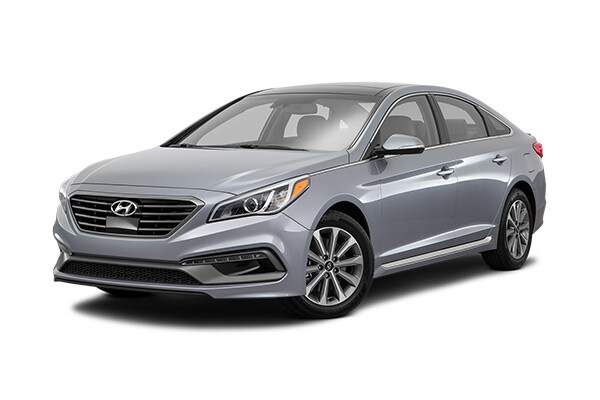 Hyundai has a sequential sport shift transmission that is not available in Civic. Elantra comes in with two body designs including a sedan and hatchback. Cargo storage features also pull ahead with a split 60/40 bench configuration, while Civic has a full bench. Thoughtful storage details by Hyundai include an overhead bin and a front seat armrest compartment..
Entertainment and Technology
Hyundai's impressive list of advanced safety features make both the Elantra and the Sonata incredibly safe. The smart cruise control features can automatically adjust your Hyundai's acceleration or braking if a vehicle is detected by the front- facing sensors. Additionally, Blind Spot Detection, Rear Cross-traffic Alert and Lane Change Assist help prevent accidents from happening. Each high-strength steel frame and plenty of airbags work to keep you safe even if you do get into an accident.
What's For You?