The Specs:
| 2016 Hyundai Elantra | vs | 2016 Honda Civic |
| --- | --- | --- |
| 16 | Valves | 16 |
| Six-Speed Automatic | Transmission | Six-Speed Automatic |
| 28 MPG | Fuel Economy (City) | 27 MPG |
| 38 MPG | Fuel Economy (Highway) | 40 MPG |
| Front Wheel Drive | Drive Type | Front Wheel Drive |
Compact cars are hugely popular, mostly because of their reliability and fuel efficiency, which makes them perfect as daily commuter cars. Brands such as Hyundai and Honda have taken steps to offer models that do even more than that. Specifically, Hyundai Elantra and Honda Civic have impressive interior and exterior features that garner them both a respectable market share. Both brands have produced trim and power-train packages for each model that deliver comfort and performance.The Hyundai Elantra has not been around as long as Honda Civic, but it was developed with features across all categories that tend to outshine its counterpart. Combining value and quality with affordable pricing, more standard and available options, plus entertainment and technology that adds loads of convenience.
Value and Quality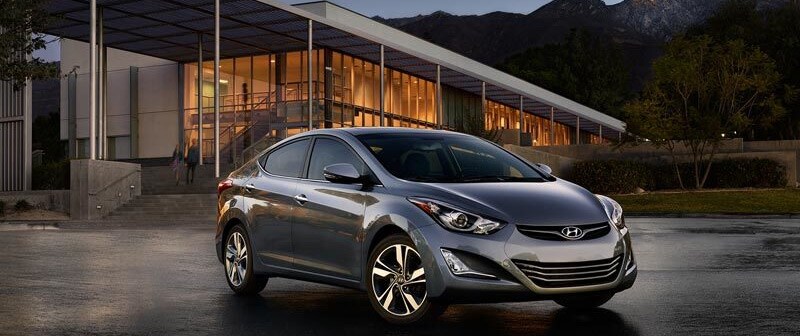 Elantra has four models including the SE, Value Edition, Sport, and Limited. All are priced with a MSRP starting at $1,500 less than the models offered by Civic. The Civic has five models including the LX, EX, EX-T, EX-L, and Touring edition. The base Elantra SE starts at $17,250 compared to $18,640 for the Civic LX. The price disparity grows larger with the top models. Civic Touring has a price tag of $26,500, while Hyundai Limited is $21,700. Warranties are another category that Hyundai surges ahead with nearly two times the coverage for the same four programs.Elantra corrosion protection is 84 months with unlimited miles, while Civic has only 60 months and unlimited miles. Power-train covers 120 months and 100,000 miles for Elantra as Civic lags behind with 60 months and 60,000 miles. Basic and Roadside Assistance for Hyundai is 60 months with 60,000 miles or 60 months and unlimited miles respectively. Civic has 36 months and 36,000 miles for both programs. Consumers reviewing this information will see the huge affordability advantages held by Elantra.
Fuel Efficiency
Telescopic steering wheel, fog lights, and intermittent wipers are standard across all Elantra models. Civic excluded these features from their LX base model. Heated seats in the front and rear are standard in most Hyundai models, while Civic Touring is the only one with both.The Hyundai Elantra highlights more differences with a 2.0L and 1.8L engine size versus 2.0L and 1.5L for Civic. In addition, Elantra has three engine designs with inline four cylinders compared with two inline four cylinders in Civic.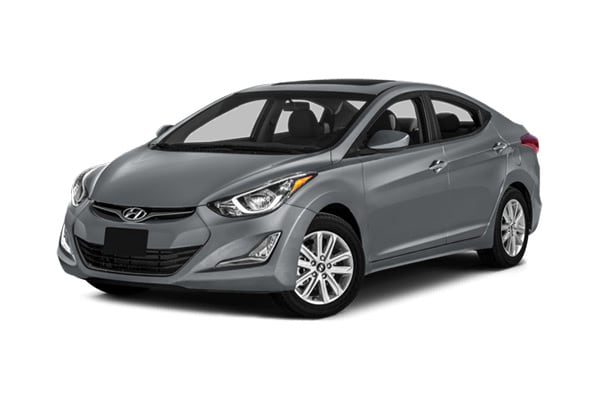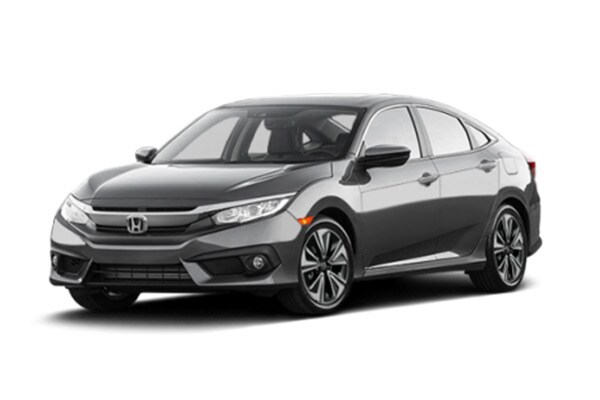 Hyundai has a sequential sport shift transmission that is not available in Civic. Elantra comes in with two body designs including a sedan and hatchback. Cargo storage features also pull ahead with a split 60/40 bench configuration, while Civic has a full bench. Thoughtful storage details by Hyundai include an overhead bin and a front seat armrest compartment..
Entertainment and Technology
Elantra has more standard and available technology options than Civic such as garage door transmitters, a voice recognition system, turn signal indicators, trip computer, and water temperature gauge. These innovative features keep drivers informed about engine and fuel performance. Hyundai designed an entertainment hub with standard and optional features that outclass Honda. They include Sirius® satellite radio, auxiliary input for mobile devices, an amplifier, and six speakers instead of four. Additionally, there are two 12V DC outlets for the Elantra and one in the Civic.
What's For You?