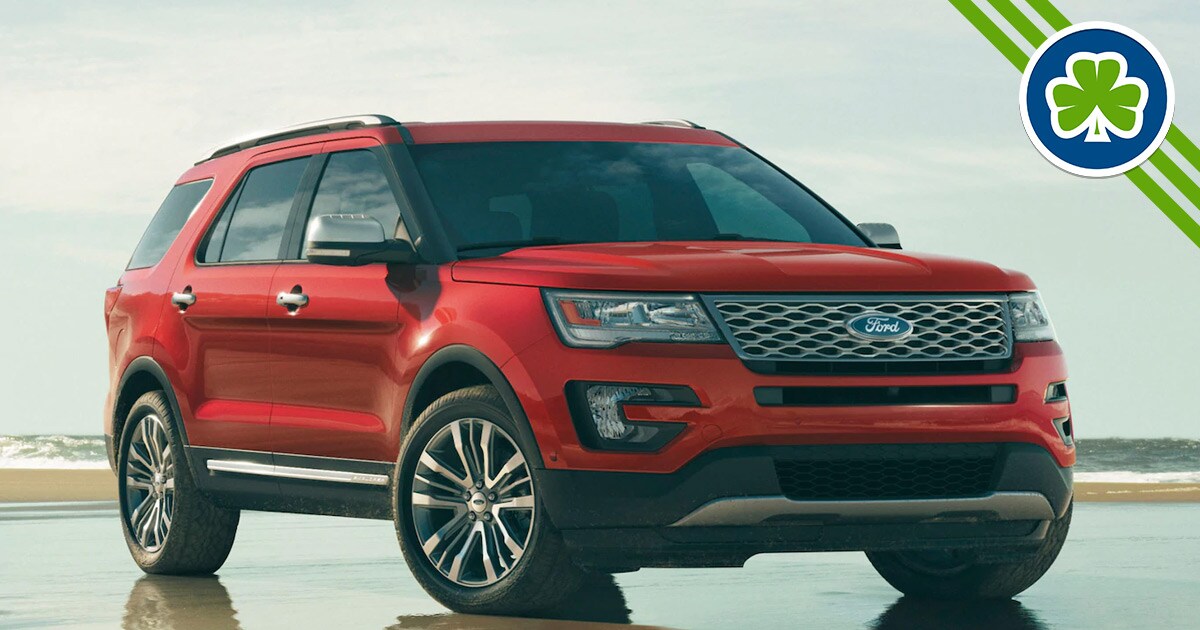 The Specs:
Engine 3.5L V6
292hp @ 6500rpm
Fuel Economy 17/24MPG
City/Highway
Tourque 255FT-LBS
@ 4000rpm
Transmission 6Speed
Shiftable Automatic
Performance
When you hear about a Ford SUV, you expect a powerhouse - and with the 2016 Ford Explorer, you won't be disappointed. Its 3.5 L V6 provides 290 hp and 255 lb ft of torque, helping the vehicle stay firmly at the top of the list of SUV power and versatility. You'll also get a very solid 17 mpg city, 24 mpg highway with the Explorer, helping increase your time between stops at the pump and stretch your gas budget farther.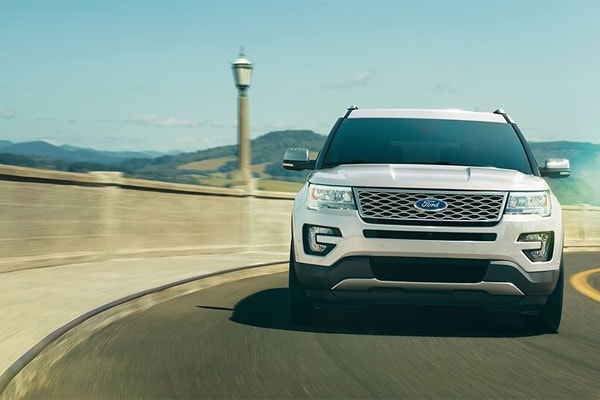 Interior
Standard power seats, optional heated and cooled seats on some models, and plenty of cargo space for your family and all of their equipment make the Explorer an extremely useful vehicle.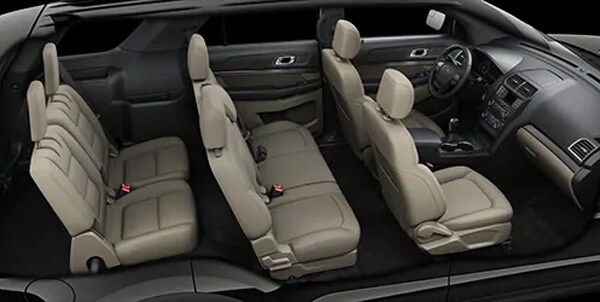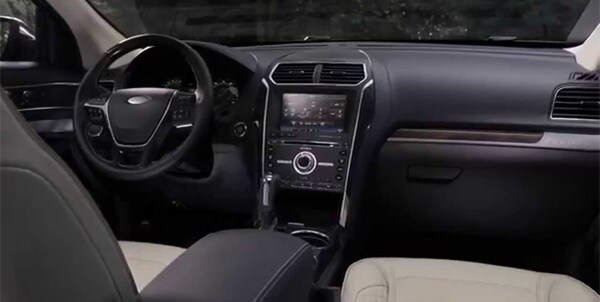 You'll find yourself with room to spare when you load up the SUV with kids, their friends, and their equipment for extracurriculars - and you'll wonder how you ever did without the space.
Features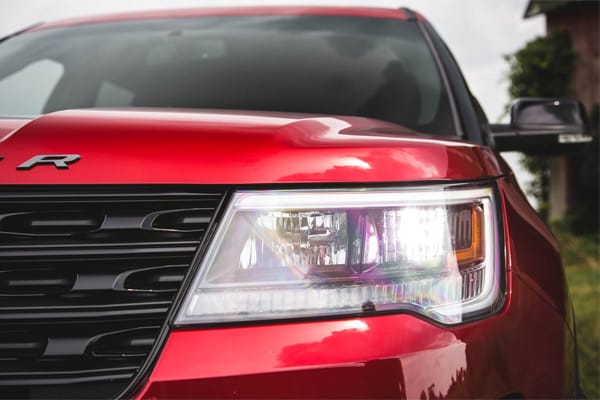 With standard Bluetooth® integration and options for A/C with climate control, keyless ignition, navigation, parking assistance, and more, Ford has made sure to update the Explorer with the best new technological conveniences available. The power of the Explorer comes from its versatility, and when a vehicle has as many tech features to offer as this one does, it becomes a powerful and flexible SUV. The Explorer also leaves the buyer with the option to leave the vehicle relatively free of these extra features, so if you're looking for a more straightforward SUV (or one that's a bit easier on your budget), this one can be made into the perfect one for you..
Saftey
Since the Explorer is such a powerful family vehicle, there are a wide variety of options built into it from the start when it comes to keeping you and your occupants safe. ABS, side/curtain airbags, stability control, and traction control all work to keep the driver and passengers safe on the road, while optional features like airbag deployment notification and an anti-theft system work to extend that net of security even farther. Keep you, your passengers, and your belongings safe with the comprehensive safety features that the new Explorer has to offer.