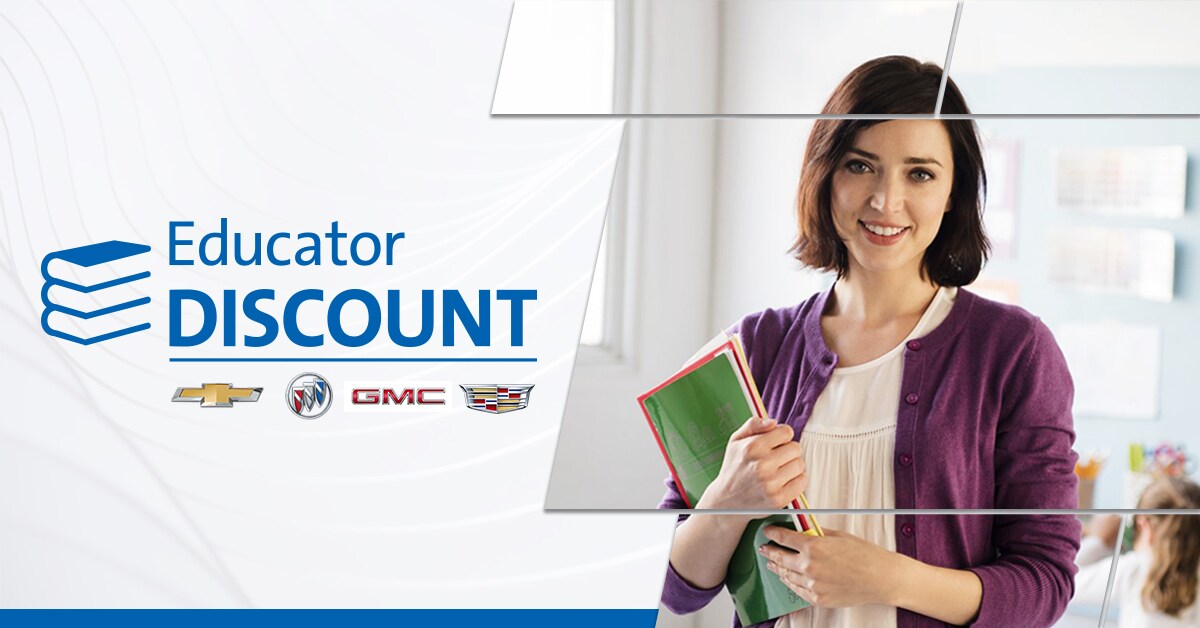 To those who make us who we are, GM and their dealers proudly offer special pricing for educators*. Current employees of a public or private school, university or college are eligible to participate in the new Educator Discount program and receive a discount on the purchase or lease of a new GM vehicle. Check out many of our award-winning vehicles!
"GM values the work our educators and support staff are doing across the county to create a strong, responsible workforce for the future. The GM Educator Discount is our way of showing our support and appreciation for everyone in the education community."

Linda Stouffer, Manager Vehicle Purchase Programs
Frequently Asked Questions:
What is the GM Educator Vehicle Discount?
The GM Educator Discount Program offers educators, administrators, faculty and support staff of schools, preschool through college, the same great discount our valued supplier employees receive. Through the GM Educator Discount, you are able to purchase or lease an eligible new 2017, 2018, or 2019 Chevy, Buick or GMC vehicle at a special discounted price that is below MSRP. Plus, you can combine this discount with most current offers to save even more!
Who is Eligible to Participate in the GM Educator Discount Program?
All educators, administrators, faculty and support staff who work at a public school, private school, university or college. Please note: To qualify for this program, you must be a resident of the United States.
Which GM Vehicles are Eligible?
Many new and unused 2017, 2018 and 2019 GM passenger car, SUV, crossover and light-duty truck are eligible. To see a list of excluded vehicles, check out Vehicle Eligibility on the home page. Some other models may have limited availability. Eligibility of GM vehicles may change at any time without notice.
What Do I Need to Take Advantage of this Discount?
It's simple! Register or sign in on the home page. Select "GM Educator Discount" from the Program menu at the top. Then choose "Obtain Authorization" and follow the prompts. Print out your authorization number and bring it, along with proof of eligibility (see below), to a participating GM Dealer to receive your vehicle discount.
What Should I Bring as Proof of Eligibility?
At the time of transaction, you must show proof of employment at a school. Proof may include a recent paystub or ID badge.
See if You're Eligible!
Click below to contact our sales staff and verify your eligibility for the GM Educator Discount and receive information regarding current discount amounts!
Request Info
Come Visit Us in Cedar Rapids or Dubuque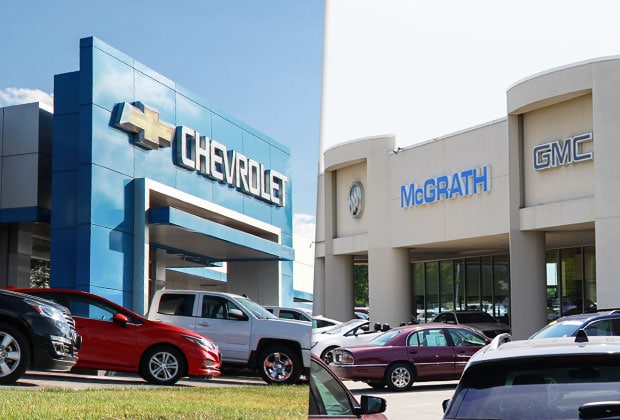 Shop our massive selection of new and used vehicles online today or stop in at any of our three GM locations in Cedar Rapids and Dubuque to find the perfect new car for you! We'll help you find the perfect car or truck to match your needs and your budget.Contact McGrath today to learn more about out superior service and outstanding inventory.If you have any questions about a specific vehicle, fill out our contact form and we'll reach out to you with more information.