Do You Love Working with People?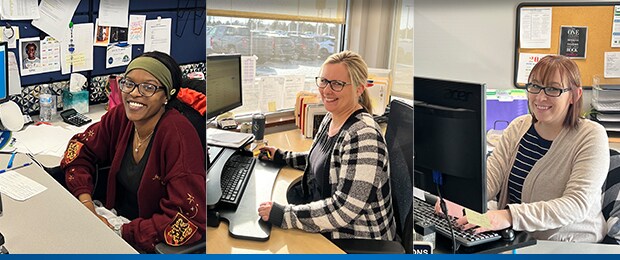 The McGrath Family of Dealership has an immediate need for a Payroll Specialist/ Manager to help work in and manage our Payroll team. The Payroll team is essential to our business. We are looking for someone who lives our Core Values: Do the Right Thing, Relentless Pursuit of Growth, Be Humbly Confident, and Have Fun! And will help lead a team to ensure promptness and accuracy in our payroll department.
The Payroll Specialist/Manager is responsible for all payroll processing activities necessary to execute weekly and semi-monthly payroll, including maintaining related employee records, computing wage and overtime payments, calculating, processing, and recording payroll and benefits deductions, and the establishment and maintenance of payroll and personnel records in compliance with legal and regulatory requirements. The Payroll/Benefits Specialist will also perform a variety of accounting activities related to the company's health benefits and retirement programs.
We believe our team members come first, which is why we upgraded all of our benefits in 2022. All new employees will start with a prorated 80 hours of Paid Time Off to use in their first year, which will increase with years of service. We have also added a Full Parental Leave and Bereavement leave policies as well as other additional benefits to ensure that our team can make sure to use personal time as needed.
What We Offer:
Hourly Wage Plus Bonus
401k
Health/Dental Insurance
Flexible Schedule
Paid Training
Career Advancement Opportunities
Great Work Environment
We are looking to fill multiple positions! Applicants from retail, sales, customer service, real estate, hospitality, restaurant, and banking industries are strongly encouraged to apply! No previous auto sales experience is needed. Apply now to schedule your interview. Equal Opportunity Employer. Applicants must be 18 years or older and be authorized to work in the US. Applicants must have a valid driver's license.
---
Apply Now with the McGrath Family of Dealerships!
To inquire about available positions and additional information, contact Jaymie McGrath by calling (319) 393-6300 or by submitting the application linked below. All correspondence held completely confidential.
Apply Now