Agriland McGrath Discount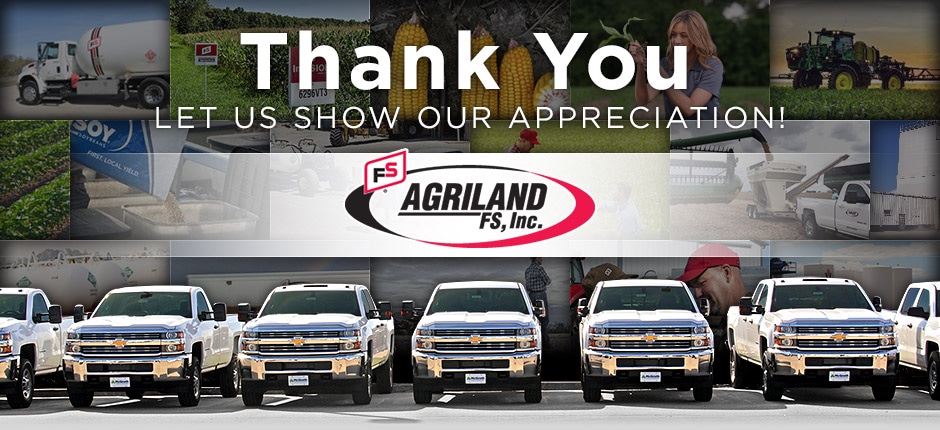 Contact Our Team (319) 533-1838
Assistance Dedicated to You!
Contact our team dedicated to assisting the Agriland family directly by giving us a call or emailing agriland@mcgrathauto.com
The team here at McGrath recently had the privilege of getting to know you and your staff at Agriland and were blown away by our experience! Every individual we worked with not only carried themselves with the utmost professionalism, but treated us like old friends. You should truly be proud of your organization!
In recognition of everything you do and to celebrate our partnership, all of us here at McGrath are excited to offer you and your immediate family a new and exclusive buying process that includes benefits such as elite new and used vehicle discounts and incentives, as well as a dedicated team of consultants available specifically to handle your needs. Keep scrolling to see the type of savings available to you from McGrath!
The McGrath Advantage
Supplier pricing on new vehicles!
Employee pricing on used vehicles!
McGrath Certified used vehicles with limited warranty!
Exclusive limited-time offers!
Free delivery to home or office!
Dedicated service team
Get Immediate Support!
Fill out the form below
Contact Us
Discounts Especially for You!
---
Exclusive Employee Pricing
The type of savings you'll enjoy through this exclusive program won't be found at competitors. Whether you're shopping new or used, our Agriland special discounts ensure you're getting a price markedly below retail and, in most cases, can be combined with current offers to save you even more! Contact us now for more information!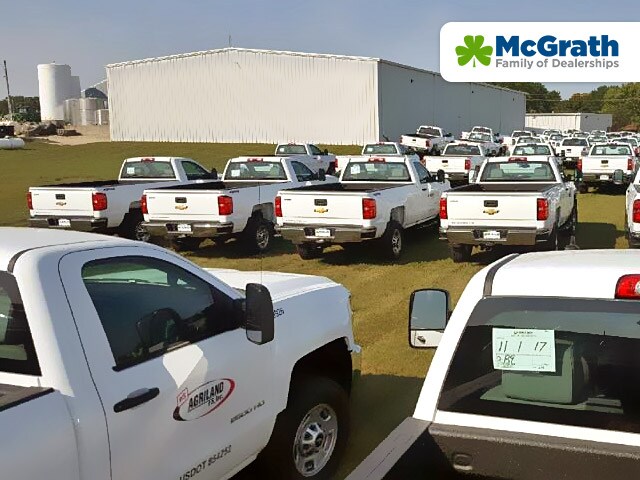 McGrath Certified Pre-Owned
Top Notch Vehicles: Guaranteed!
Introducing McGrath Certified Pre-Owned Vehicles! Now you can purchase a used car or truck in confidence knowing that it has passed our thorough condition inspection process and is backed by our McGrath limited warranty!
Shop Now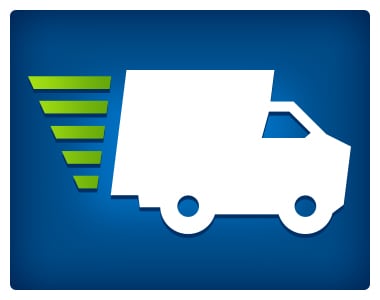 Delivery to Your Doorstep!
We know how busy you are and how hard it can be to find the time to get everything done on your list. That's why we come to you! That's right, test drive any vehicle without having to make the time to visit us! Whether you're bogged down at home or on break at the office, we'll work with you to accommodate your needs!
What Our Shoppers Have to Say!
Megan Wilson
Washington, IA
Melissa and Garrett were the best! They made our car shopping experience great, We came in with doubts of not leaving with our dream family car, and well those two MADE it happen! They went out of there way to find us what we wanted, I recommend McGrath to my family and friends for there future car purchases. A+++ Customer Service. Thanks to you we are riding in style with our new Chevy Traverse :)))))
The sales manager that I worked with was Andy Burns, he was very friendly, helpful and did everything that he could to find the exact truck that I was looking for, even going out of state to pick up the truck so that it wouldn't have additional miles on it. When I picked the truck up it had a small dent in the hood so Andy called someone and had it fixed while I waited. I will definitely make Pat McGrath my first stop when I'm ready for my next truck.
We drove several hours to get a nice vehicle, I half expected what information that they would need and brought it with us since it was a long drive. As soon as we arrived, they asked us what kind of vehicle we were looking for to meet our needs. We didn't expect the kind of long mile effort that they put in!! Nor did we expect a guaranteed car either! They know what they are doing, have the experience, have great sales team, and a great business manager that's down to earth and make you feel like a good customer!! Rick and Shaun went that extra mile for us!! Thank you!!
We purchased a vehicle two years ago and loved our experience, that when we needed another vehicle we knew that is where we had to go. Ryan remembered us and listened to what we were looking for. We loved the friendliness, the helpfulness, and our new car. We will definitely tell others about the good deal and the wonderful service we received. We will be seeing you soon.My daughter wants a new car after driving mine. Keep up the great job and thank you! And a big thank you to Ryan.
---
Andy Burns
Let's Get Started Together!
Andy Burns and our team of vehicle consultants are ready and waiting to guide you through our quick and convenient purchasing process while getting you the best offers and discounts available. Contact us now to get started!
Contact Us