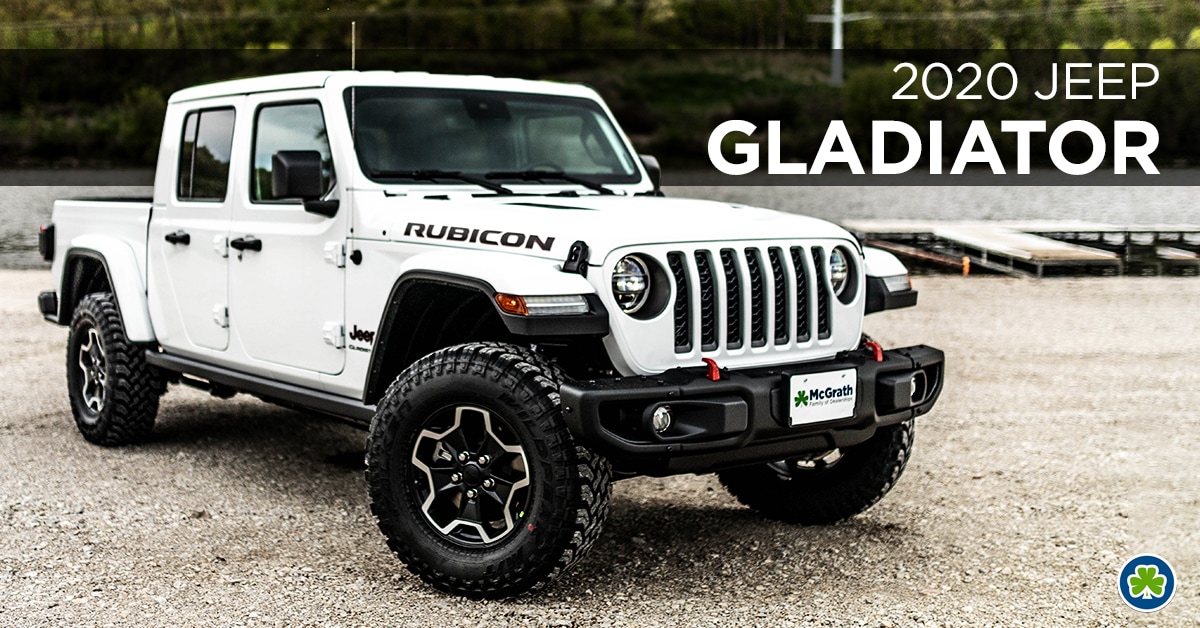 2020 Jeep Gladiator First Take
Reserve Your Jeep Gladiator Today!
Make an Inquiry
Introducing the 2020 Jeep Gladiator at McGrath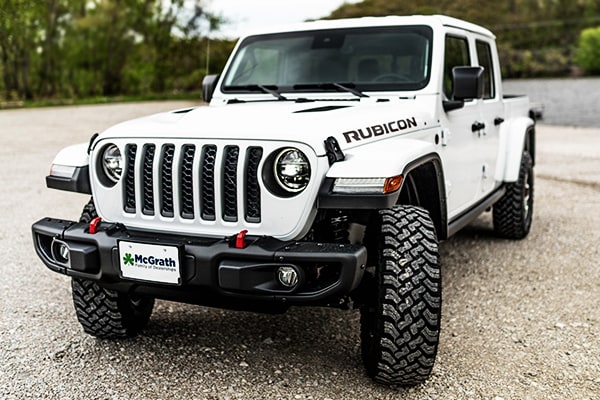 It's Finally Here!
You ask and you shall receive! Introducing the all-new 2020 Jeep Gladiator available here at McGrath Chrysler Jeep Dodge Ram in Cedar Rapids! For all you Jeep lovers you will now be able to have the perfect combination of Jeep and truck! With keeping most features from the Jeep Wrangler, this truck has an open-air cabin capability, while delivering top-notch towing and hauling capabilities you would get with a standard pickup truck. It's the perfect truck for your next adventure!
Exterior
Built for Adventure
Built for any adventure, the new 2020 Jeep Gladiator is sure to amaze! This four door family sized, all-terrain vehicle is ready to hit the road. Jeep lovers will get the best of both worlds with the combination of Jeep and truck. The Gladiator is decked out with fun and handy features such as a 5ft. bed in the back with available add-on features such as a three-position tailgate, tonneau cover and a power outlets. Jeep loves bringing the outside in! In the front you will have the ability to fold down the windshield for a more open air experience and a camera in the grille to allow the driver to see objects in front you! These are just a handful of available features!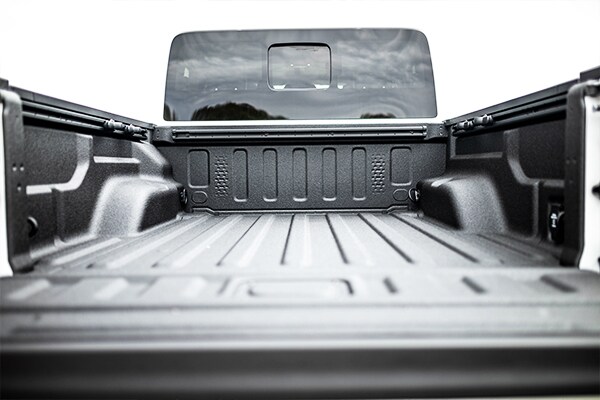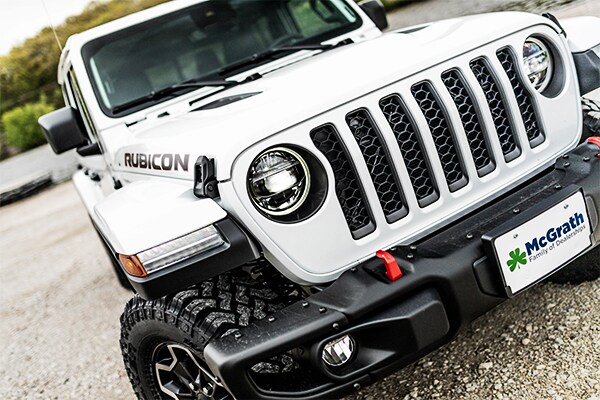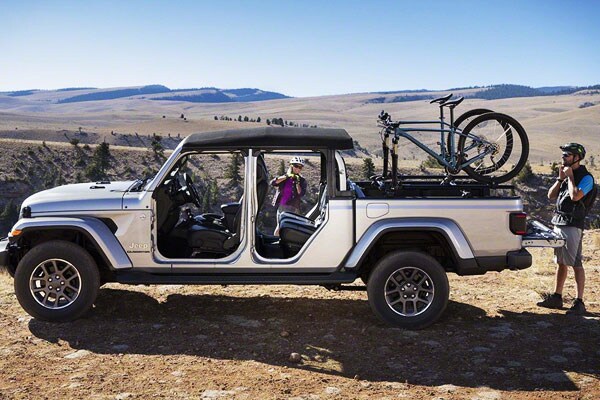 Performance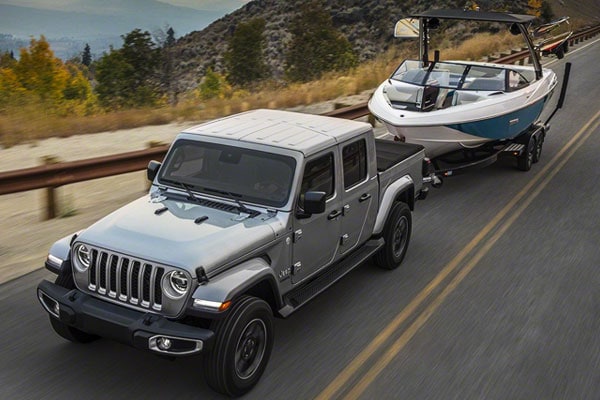 With now being a truck, the Gladiator does real truck stuff. Beefing up its game the 2020 Gladiator comes built with a 3.6-liter V6 pentastar engine, 7650 lbs. of torque and a 1.650 lbs. payload. With having a 20 inch longer wheelbase, this bad boy cranks out 285 horsepower to get you going. It may not be the fastest, but it sure packs a punch.
It is later expected that Jeep with release a diesel version, which will be a 3.0-liter Eco Diesel V-6 engine. Putting out 260 horsepower and 442 pound-feet of torque. There will be four available trim levels to the Gladiator starting with the Sport, Sport S, Overland, and Rubicon. More information about select trim levels have yet to be announced.
3.0-Liter V-6 Pentastar Engine285Horsepower
3.0-Liter V-6 Pentastar Engine1,650lbs Torque
3.0-Liter Eco Diesel V-6 (C260Horsepower
Interior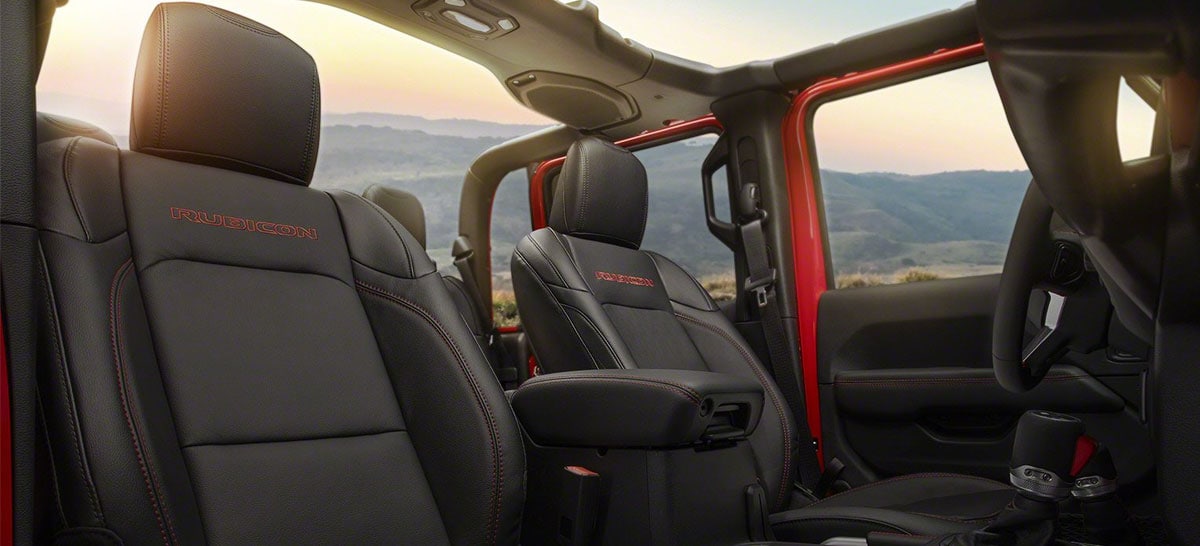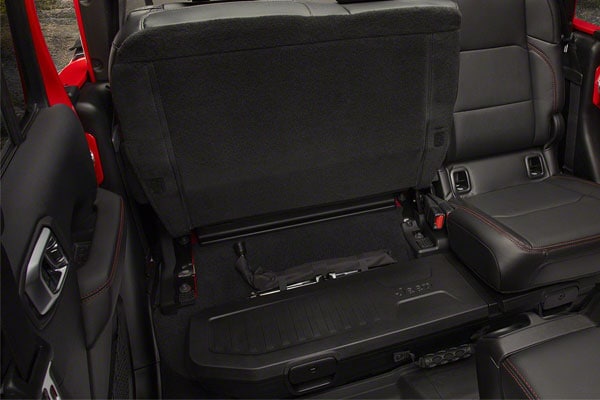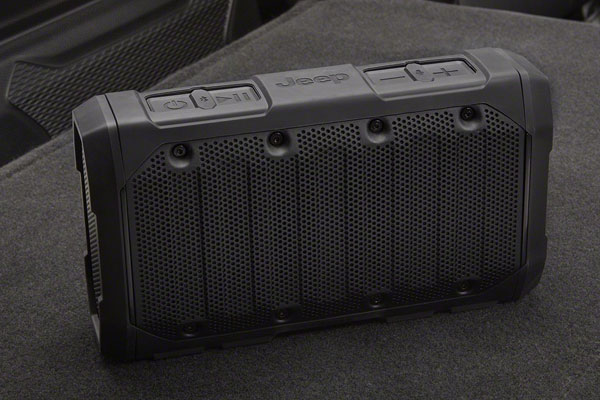 Let the Outside In!
The Jeep Gladiator may be a truck but it still keeps the best qualities of the Jeep Wrangler. With a folding soft top and a detachable hard top, with T-top style panels, the Gladiator makes it a quick and easy transition from inside to out. Adding that with the folding windshield and the detachable doors, Jeep fully embodies you with the most open-aired experience. The interior of the jeep comes with cloth seating with available leather-trimmed seats with higher trim levels.
Up front Jeep have given you standard Apple CarPlay and Andriod Auto support on a 8.4-inch touchscreen for entertainment purposes. In the back seat you notice the seats can fold down giving you extra cargo space from the back bed and underneath the seats are hidden storage compartments for extra gear. Jeep has added a Bluetooth portable speaker that connects in the backseat as well, allowing you to continue your adventure your way.
Safety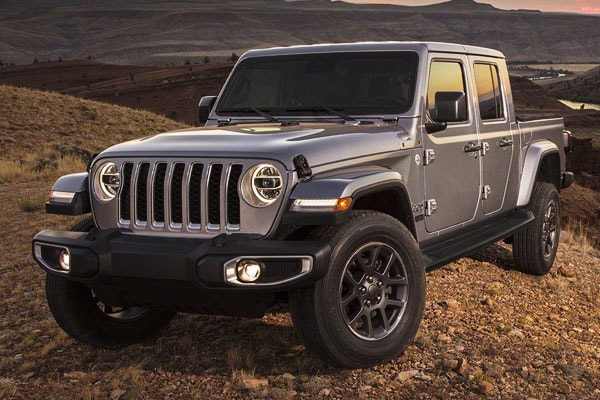 Keeping The Adventure Alive
With the Jeep Gladiator being such a bold and daredevil vehicle that it is, safety is still its number one priority. Optional features include blind spot detection, rear cross-path detection, and adaptive cruise control. One feature that is new to Jeep is the front facing camera, warning the driver for obstacles that may be in your path. There is even a wiper that cleans the camera if it were to get dirty.
Contact Our Team
We are here to help!
Interested in more information about the Jeep Gladiator? Get in contact with our amazing team at McGrath Chrysler Jeep Dodge Ram for more information at (319)774-5747.
Here at McGrath Chrysler Jeep Dodge Ram we are dedicated to finding the perfect vehicle that fits you! We have been proudly serving Eastern Iowa for over 65 years. Come check out our wide selection of used cars, trucks, and SUVs for you to choose from! You always Get More with McGrath!