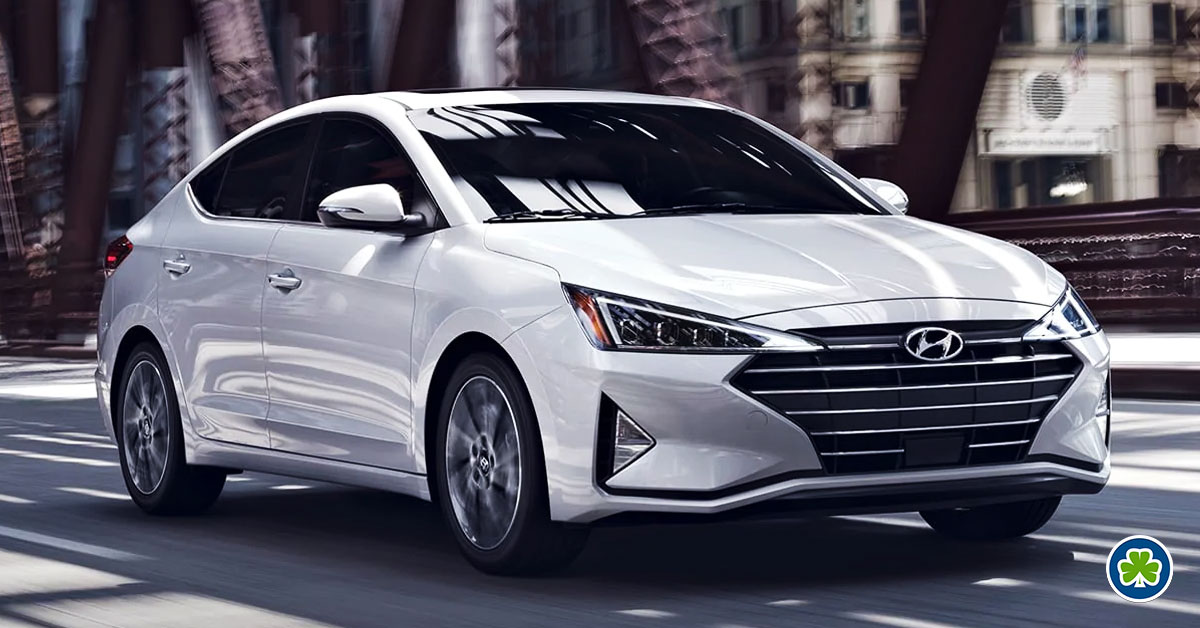 Standard
2.0L
I-4 Cyl Engine
Standard
Heated
Front Seats
2019 Hyundai Elantra in Cedar Rapids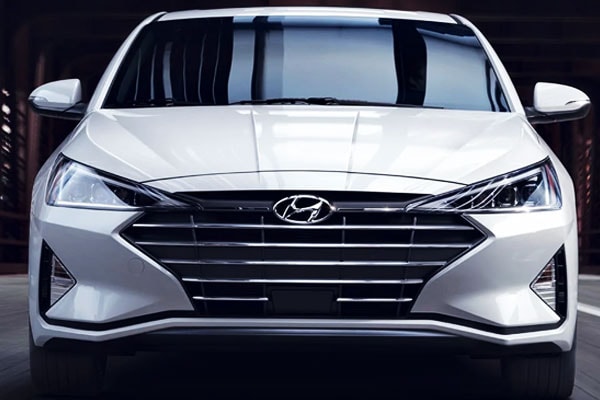 Sharp and Edgy Upgrade
Introducing the all new 2019 Hyundai Elantra, available now in Cedar Rapids, Iowa! When it comes to updates, most automotive manufacturers opt for a less-is-more approach, especially where an already popular model is concerned. But with the 2019 Hyundai Elantra, the South Korean company decided to really push their limits. This sixth-generation Hyundai car represents an inside-out rethink of the once understated sedan. Here are some the exciting features on this new Hyundai.
Exterior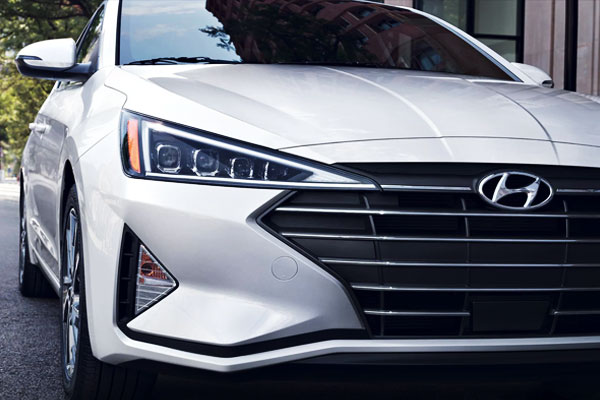 New Standout Style
The 2019 Hyundai Elantra takes the refined good looks of its predecessors and kicks them up a notch. Portions of this new car have been constructed from molded sheet metal, and the choice of material is clearly evident in the steep angled edges that make up its sloping frontend. From there you'll notice the widened horizontal grille and the triangular headlights that add to the sedan's muscular appearance. One particular tweak that really illustrates how much thought went into this new Hyundai is the way the LED running lamps embed themselves into the corner of the grille, creating a patterned luminosity.
The car's sharp lines extend across the coupe-inspired roof to the backend, where the blocky taillights and bumper have also been replaced to create a more symmetrical flow.While the base SE model Elantra comes with 15-inch steel wheels, all higher trims come with 17-inch alloy wheels. The Elantra Sport trim level also comes with revised headliners and a special door trim.
Find Your Perfect Hyunda Elantra!
With the largest selection, hottest offers and a fun and friendly team to guide you through the process, McGrath Hyundai is the only choice when it comes to shopping for a new or used Hyundai in Cedar Rapids! Get started now by clicking the button below and shop our online inventory!
Shop Now
Interior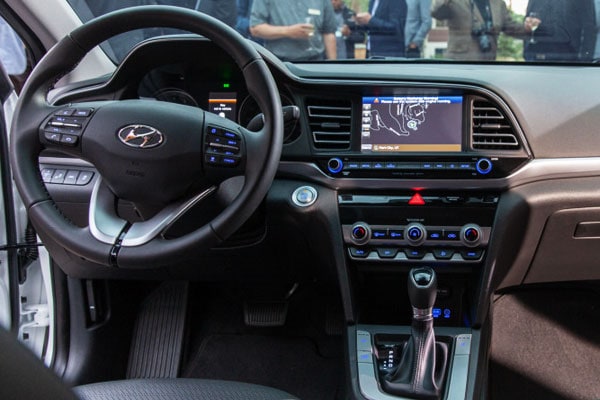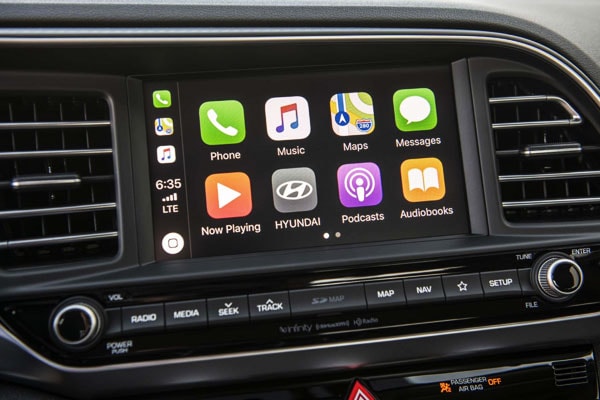 Upgraded & Spacious
The surprises continue once you get inside the 2019 Hyundai Elantra. This model introduces a redesigned central stack, new HVAC vents, a new infotainment system and climate controls. On the base SE level model you'll get a 5-inch display screen, rearview camera, Bluetooth and manual transmission
At one step up you get the SEL trim which adds Android Auto and Apple Play compatibility as well as a full range of advanced safety features. At higher trim levels you can access the larger 8-inch display screen as well as a completely new infotainment center that includes wireless charging capabilities and automatic climate controls. Elsewhere on these models you'll find extra cupholders, a sunroof, and keyless ignition systems.
At the Limited trim level, the synthetic leather upholstery is traded in for genuine leather. You also get an updated audio system with Infinity speakers
Safety Features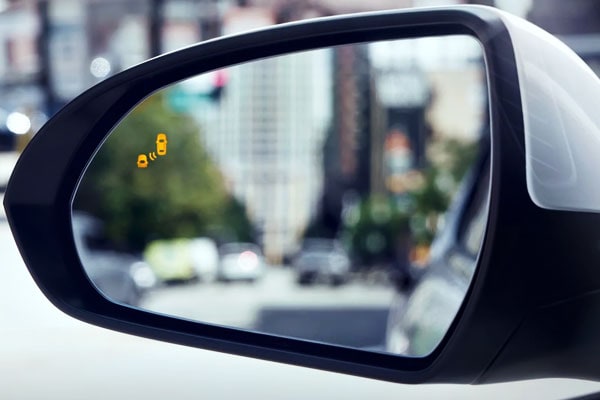 Sophisticated Safety Tech
This new Hyundai employs advanced safety features that integrate Hyundai's SmartSense technology. At the base SE trim this sedan comes equipped with automatic emergency braking, active lane attention and a driver control monitor. From the SEL trim and-up you can unlock a full range of capabilities that include driver attention assist, adaptive cruise control, pedestrian detection and safe exit assist.
Available Safety Features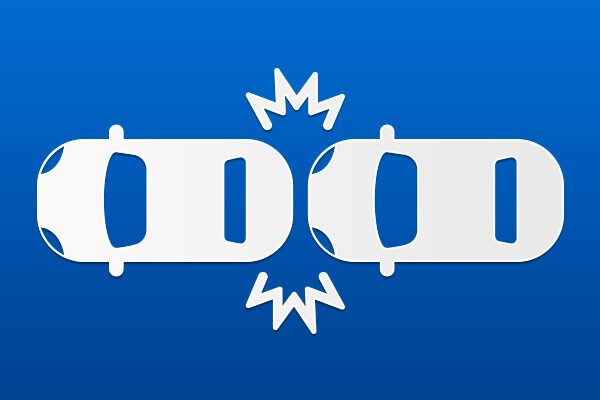 Avoid Accidents
Forward Collision detects when a vehicle is slowing down in front of you and may help apply brakes to prevent collision.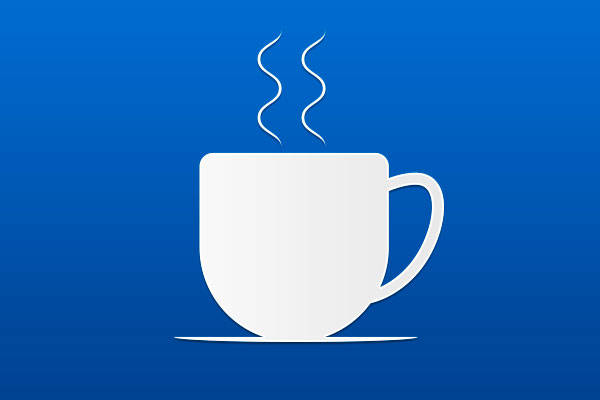 Stay Awake
Calculating your driving patterns, driver attention warning alerts you when you may be feeling a little sleepy.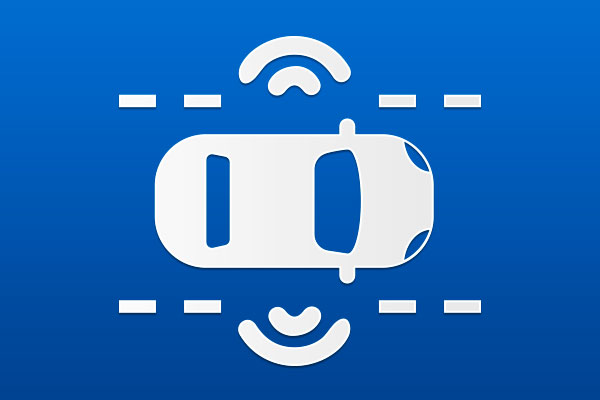 Stay In Your Lane
Drifting out of your lane can be quick and unexpected. Through a loud audio alert, Lane Keeping Assist helps you stay in your lane.
Performance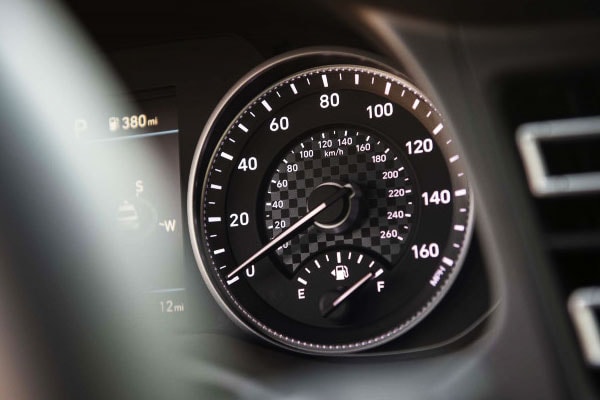 Like previous models, the 2019 Hyundai Elantra boasts a smooth ride and sharp handling. The base SE trim level of the car comes with a 2-liter inline-4 engine that delivers 147 horsepower and 132 pounds of torque. This version of the car also comes with a 6-speed manual transmission. At higher levels up to the Limited trim, this is switched out for a 6-speed automatic transmission.
If you're looking for more efficiency then the 1.4-liter turbocharged Eco trim engine should be your choice. This trim comes with a seven-speed dual-clutch gearbox. Drivers who want something more powerful can opt for the Elantra Sport which comes with a 1.6 liter turbocharged engine that can produce a respectable 201 horsepower.
2.0L I-4 Engine128Horsepower
1.4L Turbocharged ECO Trim128Horsepower
1.6L Turbocharged Engine201Horsepower
See What Our Customers Are Saying
We purchased a new car a couple days ago from McGrath. As soon as we pulled up to McGrath, Dayton greeted us with a smile & was ready to help us find a new vehicle. Although it did take some time, in the end we are very happy with the Hyundai Elantra he showed us. Throughout the whole process, he was very adamant about making sure we were comfortable. He also made sure to thoroughly show us all the features that came with it. Overall very happy with our purchase and we will consider McGrath next time we need a new vehicle.
Kathryn O'brien
Google.com
Great experience when we purchased our Elantra! Cody Banks did a great job, assisiting us! They a went above and beyond to ensure our satifsction with the purchase! Great job!
I just had a great experience at McGrath Hyundai of Cedar Rapids! I had an appointment to go and test drive a car, and after talking with the salesman they actually pulled out a base model (not the one I wanted to see). Upon seeing my less than enthused reaction, he immediately went and pulled up another car that he thought I would like, with more of the features I wanted, and he was spot on. He listened to what I really wanted in a car and gave me the options between the models so I could make a decision that was right for me. I worked with Cody B. and he was polite, informative and I never felt like I was just another customer, and there was absolutely no pressure to buy. He took his time and it was the best experience. Also Mike in the finance department got me through all of the paperwork while also explaining it, and he did a great job! I hope I don't need to buy another car for a long time, but if I do I will definitely be going back, and I will recommend friends and family to go there as well!
Kristen Smelser
Google.com